6 Realistic Goals for Arsenal in the 2013-14 Season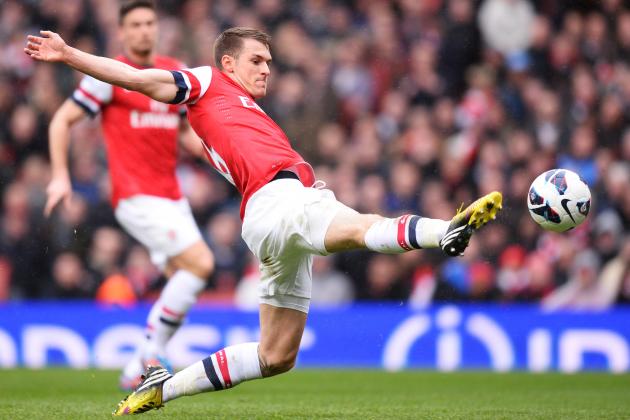 Mike Hewitt/Getty Images

Arsenal are closing out the 2012-13 season in a tight race for that coveted "fourth-place trophy."
It's a familiar scenario, and one that many fans—not to mention club staff and former players—feel uneasy and dissatisfied seeing as the ultimate goal of every season.
But Arsenal's late-season run of form and a sense that the team is finally coming together have promoted a sense of optimism for next season.
Here are six realistic goals for Arsenal in 2013-14.
Begin Slideshow

»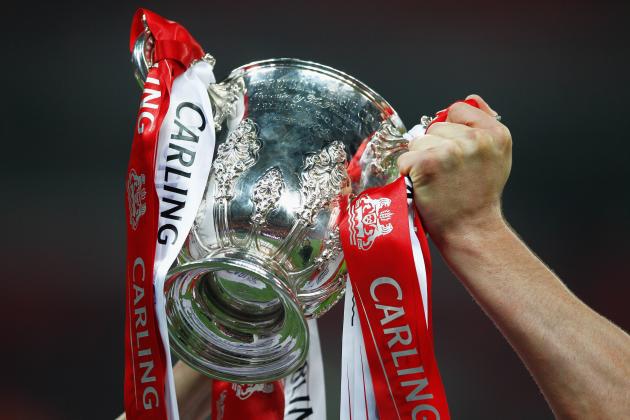 Paul Gilham/Getty Images

One of the most damaging setbacks in Arsenal's recent development was the farcical League Cup final loss to Birmingham in 2011.
But anyone who doubts the team's progress since then—despite losing marquee players Cesc Fabregas, Samir Nasri and Robin van Persie—should remember that the perpetrator of that defensive howler has become Arsenal's best defender.
The current team, regardless of any summer enforcements, has more than enough quality to challenge for—and win—a cup next season.
Targeting the League Cup may seem like another slight let-down for a team that contested a Champions League final not so long ago.
But it has three distinct benefits.
It would vanquish the memories of the Birmingham final.
It comes first in the calendar, bringing the swiftest possible end to the anguished trophy drought.
And it is eminently winnable.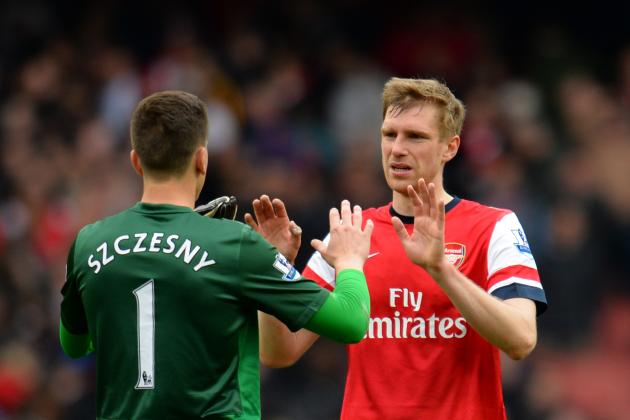 Shaun Botterill/Getty Images

Communication (or lack thereof) was the culprit in that 2011 Cup final, and it continues to be an issue in Arsenal's defence, as illustrated to devastating effect this season against Spurs.
While this is clearly something they have been working on improving in training, the best solution is always a stable, game-in, game-out back line who develop a superior rapport and understanding by sheer virtue of working together consistently.
Barring the usual injury and suspension adjustments, Arsene Wenger (and Steve Bould) must commit to a clear first-choice back line, including the goalkeeper.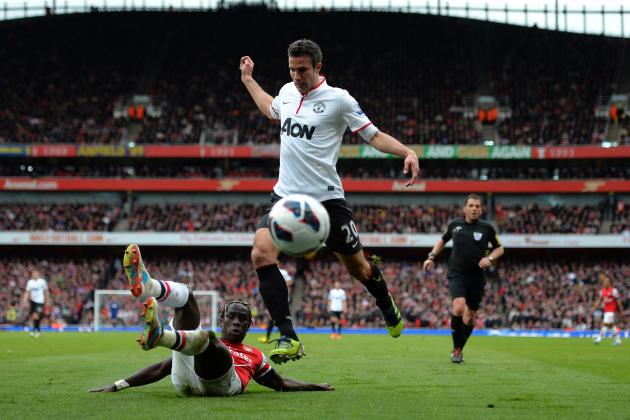 Shaun Botterill/Getty Images

According to Opta stats published at fourfourtwo.com, by the end of February Arsenal led the league (along with Wigan) in defensive errors that led directly to goals.
At that time it stood at 14, to which we can add Bacary Sagna's contribution to Manchester United's goal at the weekend.
The bad news is—well, it's a bit embarrassing. But the good news is, it's a relatively easy problem to identify and address.
Considering Arsenal actually have a fairly impressive defensive record this season with a total of 36 goals conceded, reducing that number even modestly would have a significant impact in the league.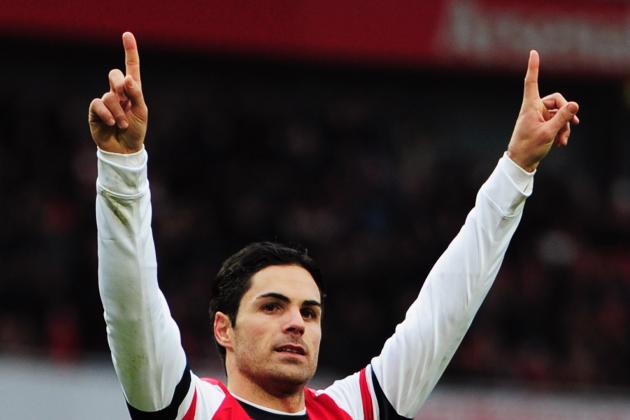 Jamie McDonald/Getty Images

Can Arsenal realistically challenge for the championship next season?
It's hard to imagine both Manchester clubs and Chelsea all faltering to an extent that Arsenal could take sustained advantage of.
But Arsenal should be in a position to reach the top four more comfortably in 2013-14 and aim for a third-place finish that would eliminate the need for Champions League qualification the following season.
For a team that visibly struggles with fixture congestion and midseason fatigue, that should be a goal not to be taken lightly.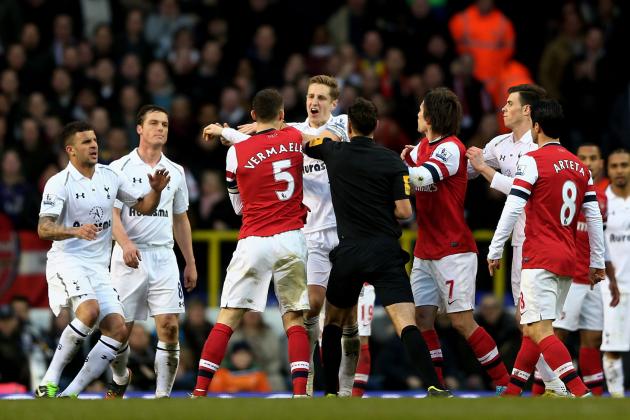 Paul Gilham/Getty Images

Historically, Arsenal have a distinct edge in the North London derby.
But that dominance has looked increasingly shaky over the past few seasons. Arsenal last won in the league at White Hart Lane in 2007.
A win there next season would provide a reliable morale boost—and taking all six derby points could prove crucial to Arsenal's top-three aspirations.
With both Tottenham's goals in their 2-1 victory this season coming from preventable defensive lapses, there is no reason to doubt Arsenal can improve their record next season.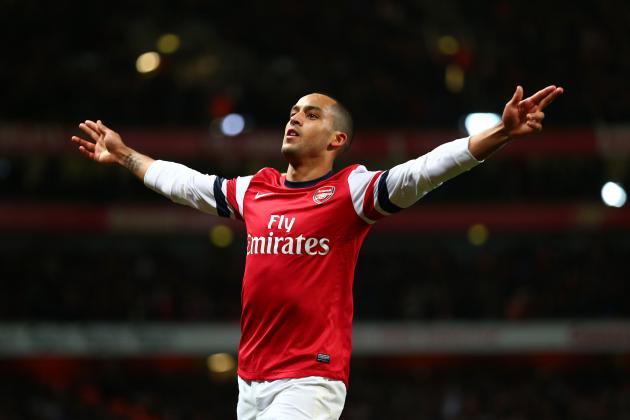 Clive Mason/Getty Images

Arsenal can add another grudge goal to their list for perhaps an even bigger morale boost: beat Man United for the first time since May 2011.
Going into this spring's showdown with the RVP-augmented champions, it was a little disheartening to read Thomas Vermaelen's almost misty-eyed reminiscences.
"I was injured last time we beat them, when Aaron [Ramsey] scored the winner two years ago, but it is a good memory and shows what is possible," wrote the benched captain in the programme notes.
Next season, Arsenal must believe they can count on more than memories of an old, one-goal victory to inspire them to beat their rivals.
Their performance in the 1-1 draw should encourage them to take it to the next level in 2013-14.