7 Things WWE Must Do to Make Dolph Ziggler a Credible Champion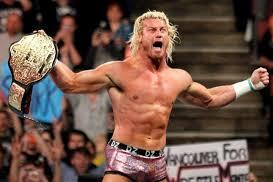 Photo courtesy of WWE.com
Dolph Ziggler is now the World Heavyweight champion, but will he actually be booked like one?
When it comes to the WWE, you never really know how a superstar, no matter how talented, will fare in the main event picture, and there's simply no way to know if Ziggler will be portrayed as a strong champion.
There are countless ways to ensure that he will be, though.
This isn't rocket science here. If the WWE wants Ziggler to have a successful reign as World Heavyweight champion, then it absolutely must do anything and everything it can to make that happen.
So, just how can the creative team do that? By giving him credibility.
Here are seven things that the WWE must do to make Dolph Ziggler a credible World champion.
Begin Slideshow

»
Not all lengthy championship reigns are good ones.
Just ask The Miz, who held the WWE Championship for more than six months just a couple of years ago but hardly ever seemed like a credible champion because of how badly he was booked during that six-month span.
Still, a lengthy title reign generally does more for a superstar than a short one does. Although this isn't true in all cases, having a superstar hold the belt for an extended period shows that the creative team has enough faith in that star not to switch the belt over to someone else.
Therefore, it's imperative that Dolph Ziggler get an extended run with the World Heavyweight Championship that lasts more than two or three months. A reign that extended six months or more would be ideal, as long as he's being booked well during that span.
While a long title reign doesn't necessarily translate to success, Ziggler has to keep the belt for a while, or else, he'll come across as nothing more than a transitional champion that the WWE lacks any faith in.
That simply shouldn't happen because Ziggler needs to build up his credibility now more than ever, and he could definitely use a long run with the belt to help him do so.
Whether the fans realize or not, their brains register that some parts of the show are more important than others.
There's a reason why Brodus Clay's Raw matches happen at random times like 8:45 p.m., just like there's a reason why the top of each hour on both Raw and SmackDown generally highlights one of the WWE's biggest feuds.
If the WWE can consistently put Dolph Ziggler in segments during the shows' most important and most-watched time slots, then that will go a long way toward making the fans say, "Hey, this guy is probably a big deal."
On the flip side, throwing Ziggler into segments at random times that don't typically generate high viewership isn't going to do much for him. Quite simply, it's just going to limit the number of people that get to see him and therefore, limit the number of people who grow to love or hate him.
For the most part, we see the likes of John Cena, CM Punk and the WWE's part-time draws featured in the most important time slots on Raw, whereas SmackDown gives more guys a chance to shine.
But if the WWE wants to ensure that Ziggler is viewed as a credible champion, the company absolutely must give him the spotlight. Not just on SmackDown, but on Raw, too.
It doesn't matter if Dolph Ziggler is a heel—he should still be a fighting champion.
Far too often, we see World champions who only rarely defend their titles. They'll put their belt on the line at every pay-per-view, but beyond that, they don't defend the title much.
That's why Ziggler could benefit in a major way if he made it clear that he'd take on any challenger at any time. Not only would this make Ziggler seem like a tough, fighting champion, but it would fit in well with his gimmick that "he's just too damn good" and isn't worried about losing his championship.
"The Showoff" could brag that he's so much better at what he does than everyone else, and therefore, has no problem whatsoever with defending his title as much as possible.
Now, I'm not advocating that we get a World title match on Raw and SmackDown every week. But having Ziggler defend it more than once a month could go a long way in establishing him as a fighting champion, which would work whether he's heel or face.
If Ziggler is ready and willing to take on all comers, then the fans will start to think to themselves: "You know what? This guy really deserves to be champion."
The WWE's truly elite superstars are the ones who can wrestle a 20-minute classic and then cut a fantastic five- or 10-minute promo.
Dolph Ziggler can do that. He just needs the chance to prove it, especially now that he's the World Heavyweight champion.
The most credible and most must-see world champions are the ones who gain engage the audience without even having to wrestle a match to do so. That's why the likes of CM Punk, John Cena, The Rock and Chris Jericho have had so much success throughout their careers.
Unfortunately for Ziggler, he just hasn't had a whole lot of opportunities to get on the stick for an extended period, cut a great promo and leave the audience impressed in the process. As World champion, however, he definitely should.
Whenever he's not wrestling, Zigger should be on the stage front and center every week, cutting promos about whoever he's feuding with and showing the fans that he can work the mic in addition to being one of the best in-ring performers in the company.
If he can do that, then he should both solidify himself as a top star and cement himself as a credible World champion.
There's a very easy way to make any champion more credible: Have him face and defeat more credible opponents.
Dolph Ziggler could beat opponent after opponent, but if none of those opponents are credible, then those victories ultimately won't matter much. On the flip side, having Ziggler consistently defeat proven, credible opponents will help him become both proven and credible himself.
No disrespect intended toward Jack Swagger or Alberto Del Rio, but they aren't the most credible opponents out there. Swagger lacks credibility because he's been booked so poorly for most of the last three years while ADR has lost too much and isn't a big enough babyface to seem all that credible.
If Ziggler himself wants to build up his credibility, then he needs to face the big dogs who have accomplished it all or the unstoppable beasts who are hard to defeat: John Cena, CM Punk, Big Show, Mark Henry, Sheamus, etc.
Having Ziggler consistently win is good. But having him consistently beat great opponents is even better.
The WWE has a really bad habit out of booking its champions to lose what seems like 90 percent of their non-title matches.
All you have to do is look at Wade Barrett, Antonio Cesaro or any of the company's recent midcard champions to see that, and this, of course, is a very questionable booking philosophy.
There's zero chance that a champion will be a credible one if he's booked like that (just ask Cesaro or Barrett), and for Dolph Ziggler's sake, he better hope that he is booked with more confidence during his title reign.
No one is going to believe in Dolph Ziggler as World Heavyweight champion if, like he did against Jack Swagger a mere week after winning the title, consistently loses his non-title matches. After all, that's certainly not how you build up a champion.
Rather, the exact opposite is what should happen: Ziggler should wipe the floor with his opponents in his non-title matches, only losing them occasionally and only for logical reasons. Then, the fans will start to react to him as if he is a dominant and unbeatable champion as opposed to a vulnerable one.
Isn't that the way it's supposed to be?
AJ Lee and Big E Langston both fit well with Dolph Ziggler.
Unfortunately, they are there for a purpose, and it's mainly to help Ziggler win the matches that he won't win cleanly. That is, the AJ/Langston combo is the creative team's "out" in any situation where it doesn't want Ziggler to win in clean fashion or lose straight-up.
In some cases, that has to be done. But if Ziggler is truly going to establish himself as a credible champion, the creative team has to be very careful here.
It absolutely cannot consistently have Ziggler win with the help of Langston and/or AJ. All that's going to accomplish is making Ziggler look like a weak champion who can't win on his own.
The WWE must have Ziggler retain his title, at least on some occasions, without the help of his two managers/valets and without cheating in some way, shape or form.
Yeah, Ziggler is a heel, but heels that constantly cheat to win (other than perhaps CM Punk) have a hard time developing into a credible champion. The WWE can't afford to have Ziggler slip into that category as a champion who wins because he has two people assisting him rather than because of his skills in the ring.
If the WWE can limit the amount of help that Langston and AJ give Ziggler, then odds are that he will actually win some matches on his own and come across as a credible champion because of it.
Drake Oz is a WWE Featured Columnist for Bleacher Report. Follow him on Twitter!