Minnesota Wild vs. Chicago Blackhawks: 5 Keys for Wild to Record Playoff Upset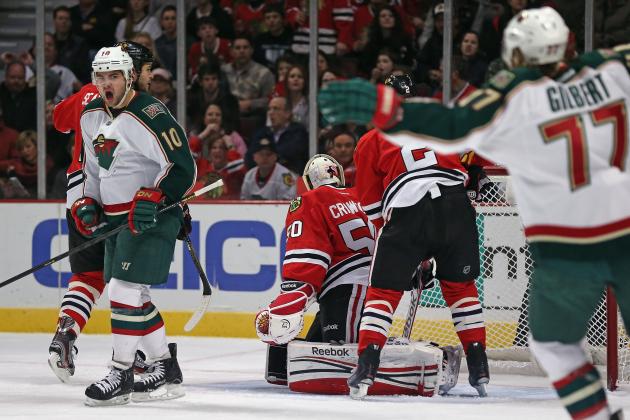 Jonathan Daniel/Getty Images

As a result of a poor end to the season, the Minnesota Wild will face the Chicago Blackhawks in the first round of the playoffs. Chicago leads the season series with a 2-0-1 record against Minnesota and enters the Stanley Cup Playoffs with the league's best record.
Upsetting the mighty Hawks as the No. 8 seed would not only be significant in Wild franchise history, right up there with advancing to the Western Conference Finals in 2003, but it would also remind old-time hockey fans of the Minnesota North Stars' Cinderella run to the Stanley Cup Finals in 1991. That year they beat the Blackhawks, 4-2, in the first round despite having a losing record.
Bleacher Report examines what it will take for Minnesota to pull off the upset.
Begin Slideshow

»
Jonathan Daniel/Getty Images

I don't want to harp on the opening fight in Minnesota's game against the Edmonton Oilers, which they eventually lost 6-1, because it is in the past and there is less fighting in the playoffs. The reason I bring it up is because the Wild were trying to get the crowd into the game the wrong way.
Instead of peppering the Oilers with shots and trying to score early in the game, which would have both gotten the Xcel Energy Center rocking and taken the air out of Edmonton's tires, the fight got the crowd roaring initially, but got the Oilers pumped up as well.
The Madhouse on Madison is a tough place to play, and the best way for Minnesota to sneak out of the Windy City with a win or two is to take the Blackhawks fans out of the game. They will not do that with devastating hits or a rare playoff fight.
They will do that by scoring a goal early in the contest.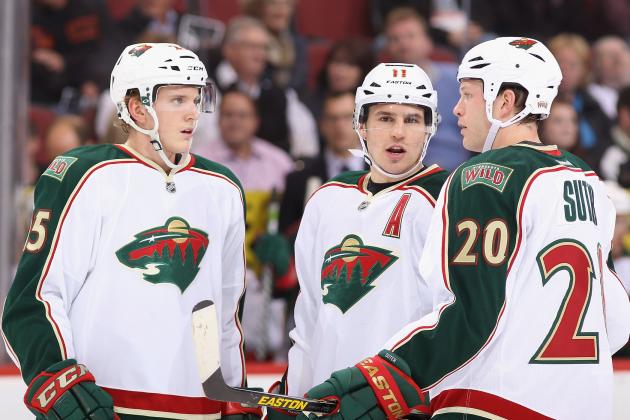 Christian Petersen/Getty Images

Ryan Suter and Jonas Brodin are capable of playing half of the game. One should be a Norris Trophy winner and the other deserves the Calder. That's right: the best defensemen in hockey is paired with the game's finest rookie.
When they are off the ice, however, there are some questions about the bottom two pairings.
Tom Gilbert is always a solid defensive player and is a veteran that should not shy away from the bright lights of the playoffs. Clayton Stoner has nice size (6'4", 213 pounds) and has played well at times, but also gift-wrapped a goal last time Chicago and Minnesota met.
While Gilbert is 30 and Stoner is 27, the rest of the corps is rather young: Justin Falk is 24, Jared Spurgeon is 23 and Marco Scandella is 22. While it's nice to get these guys playoff experience, expect to see an error or two in crunch time.
Minimizing the amount of pressure put on the bottom two lines will be crucial, meaning that Suter and Brodin have to be on top of their game.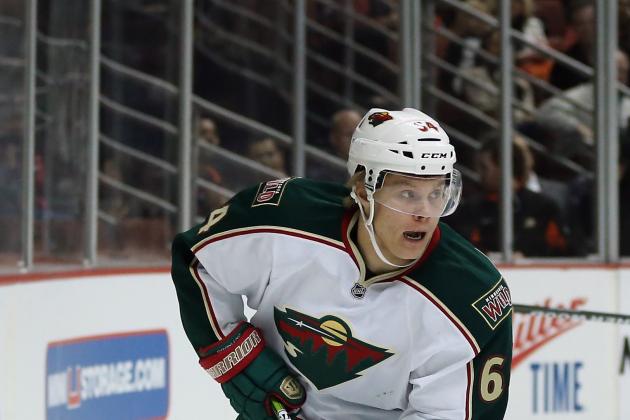 Jeff Gross/Getty Images

Not only do the young defensemen need to play well when granted ice time, but green forwards like Charlie Coyle (20), Mikael Granlund (20) and Jason Zucker (21) are going to be counted on to play big minutes for the Wild with Dany Heatley and Jason Pominville out.
Coyle will likely man the line with captain Mikko Koivu and superstar Zach Parise. That line has to produce if Minnesota wants a chance to pull off the upset and he cannot be the weak link.
Granlund scored in the opening game, but has otherwise been disappointing after entering the season as a much-hyped prospect. He only has two goals and eight points in 27 games this year, but that all will be forgotten if he becomes a playoff hero.
Finally, Zucker has been up and down this season, in part due to a dirty hit by Corey Perry. When he is on top of his game he's hounding the puck and playing physically on the forecheck. Minnesota will need his best effort in order to get much-needed secondary against a very deep Chicago team.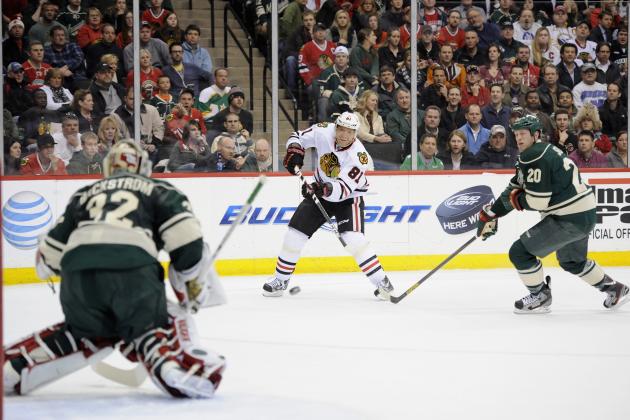 Hannah Foslien/Getty Images

Everyone knows that a late seed can ride a hot goaltender into the playoffs and Niklas Backstrom, who has been used frequently down the stretch, cannot have a meltdown against the Blackhawks. Not only can he be a difference-maker in these contests, which are probably going to be decided by a single goal, but there are also a lot of question marks behind him.
Josh Harding is an inspirational story, but the 2012-13 campaign has been rocky for him to say the least. This might be due to his Multiple Sclerosis, which has taken him for a roller-coaster ride this year.
If Harding is not backing up Backstrom, a 22-year-old, either Darcy Kuemper, will be. The Wild certainly would rather have their playoff hopes riding on a veteran like Backstrom than a fresh face like Kuemper, to say the least.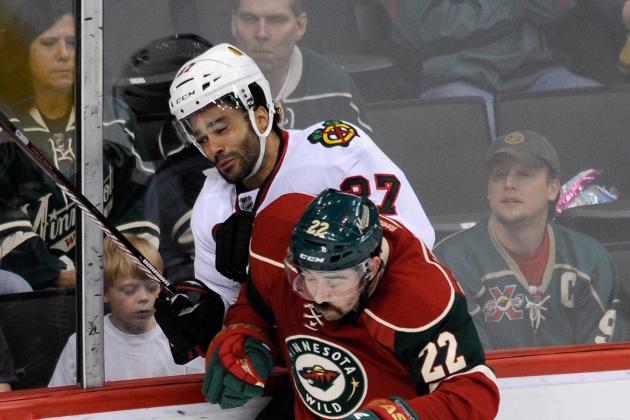 Hannah Foslien/Getty Images

These are likely to be closely contested games and Minnesota needs to keep Chicago, a deep team, from beating them with secondary scoring.
This is where guys like Cal Clutterbuck, Zenon Konopka and Mike Rupp come in. The Wild are expecting these guys to come in, knock some guys around and make life difficult on the Blackhawks scorers.
All three of these guys are capable of doing that.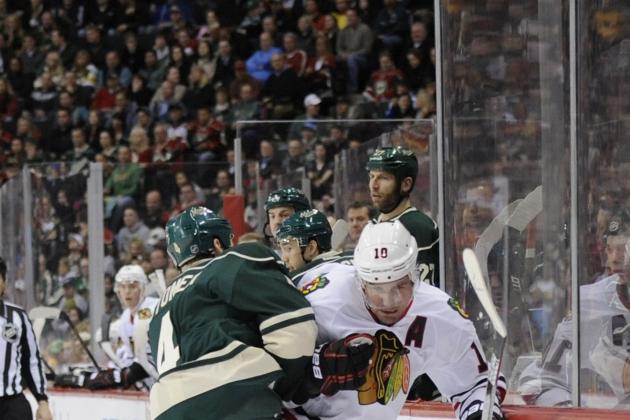 Hannah Foslien/Getty Images

In the end, it is going to take a miracle for Minnesota to pull off this upset. If the Wild are going to do it, it's going to be by scoring early in the game and grinding Chicago to a pulp.
It's a long shot, but the joy of the Stanley Cup playoff is crazy stuff happens all the time!
Tom Schreier covers Minnesota sports for Bleacher Report and writes for TheFanManifesto.com. Visit his Kinja blog to see his previous work.