Detroit Tigers: 4 Players Who Desperately Need to Make an Adjustment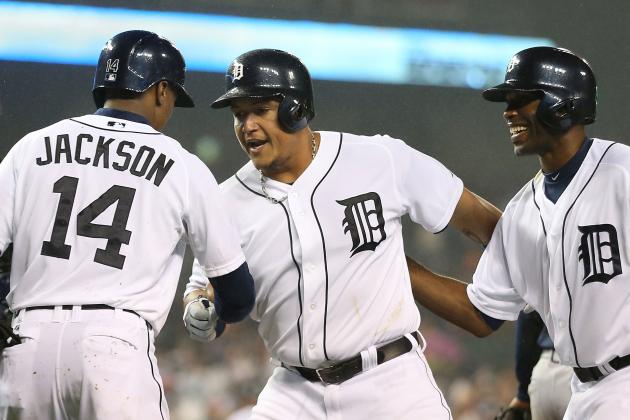 Leon Halip/Getty Images

The Detroit Tigers have received some great contributions from key players early in the season, but there are still some who need to improve.
Detroit is currently 13-10 and are sitting a half a game back in the AL Central. However, the beginning of the season has been like a roller coaster ride and if the Tigers are looking to win the World Series in 2013, they need everyone to contribute.
Let's take a look at the four players who need to make an adjustment or they could potentially be at risk for losing their roster spot.
Begin Slideshow

»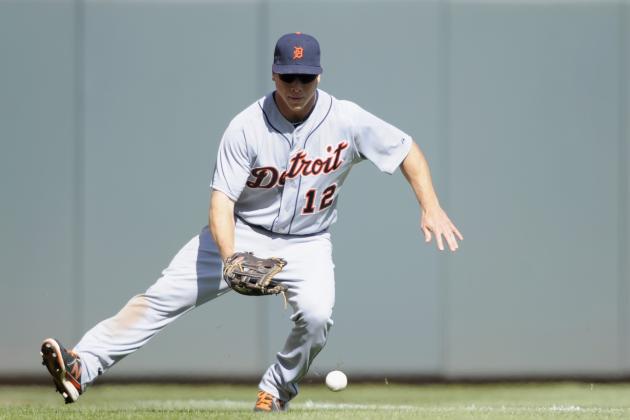 Hannah Foslien/Getty Images

Andy Dirks was given the chance at the beginning of the season to be the full-time left fielder for the Detroit Tigers, but he has yet to convince anyone that he should keep that position through the whole season.
Dirks is currently hitting .167 in 58 plate appearances, but if he were contributing in other ways it wouldn't be nearly as bad.
However, he currently has zero home runs and only four runs batted in to go along with only one extra base hit.
With outfield prospect Nick Castellanos heating up at Triple-A Toledo, Dirks will need to start hitting for a higher average if he wants to keep his spot.
Last year against right-handed pitchers, Dirks hit .328. This season, he is currently hitting .178.
If Dirks doesn't show improvement by mid-May, his roster spot could be in jeopardy.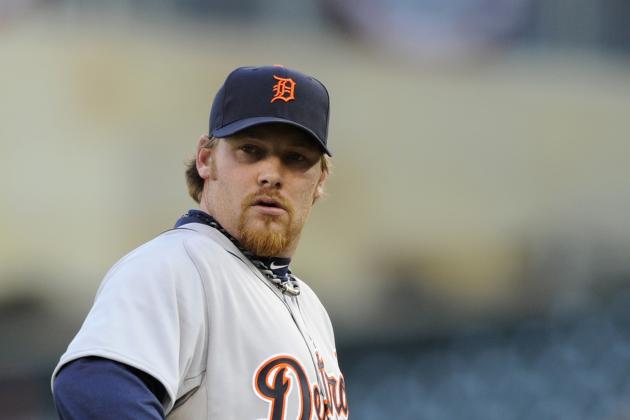 Hannah Foslien/Getty Images

A lot was expected out of Phil Coke in 2013, after he pitched brilliantly in the 2012 postseason for the Detroit Tigers.
Yet, this season hasn't gotten off to the best start.
Coke is currently sporting an 8.31 earned run average in 8.2 innings of work. To go along with his atrocious ERA, he also is throwing a career-worst in walks per nine innings.
Coke's 5.2 BB/9 ratio needs to be lowered for him to be successful this season. If Coke can straighten out his control, his other statistics project him to end up with a season that is more in line with his previous seasons.
Another adjustment that needs to be made is by the fans.
Due to Coke's solid performance in the postseason, a lot was expected of him. Now that the back end of the bullpen looks stabilized with Jose Valverde's return, fans shouldn't expect Coke to close games.
This should afford Coke the opportunity to improve his pitching without the fan pressure.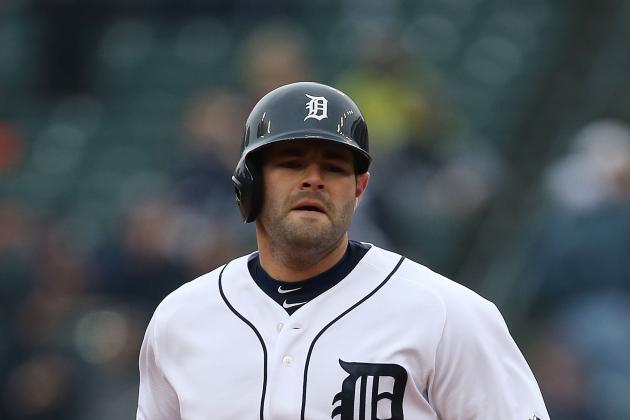 Leon Halip/Getty Images

Catcher Alex Avila is getting a lot of flak on social media from fans due to his cold start at the plate.
Avila, who is currently hitting .169, only has two home runs and two runs batted in. Avila is battling his 2011 season, where he was named an All-Star and hit. 295.
While Avila is strong defensively, most people focus on his hitting.
Can Avila improve?
Absolutely.
Can the Detroit Tigers afford to keep him in the lineup if he continues to hit below .200?
Probably not.
Avila needs to cut down on his strikeouts and stop chasing pitches. If that happens, he could hit around .250, which would allow him to play against both right and left-handed pitching.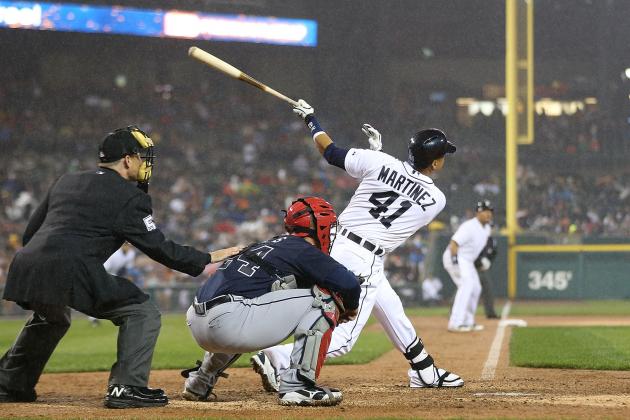 Leon Halip/Getty Images

It is debatable whether Victor Martinez should appear on this list.
Looking at Martinez's stats, they don't look great. However, his bat is heating up and he could be a significant contributor the rest of the season.
Martinez, who missed all of 2012 with a knee injury, has looked rusty throughout spring training and the beginning of the season.
He is currently hitting .207 with zero home runs and nine runs batted in.
Yet, when looking closer at his statistics, he has batted .286 in the last seven days and has only had two strikeouts.
Looking at Martinez's stats from the last 14 days, he is hitting .261—so it appears that the beginning-of-the-season slump may just be a matter of getting his timing back.
Out of all the players on this list, I believe Martinez will continue to improve and help the Detroit Tigers immensely.
*All statistics are as of April 29
**All statistics are from baseball-reference.com and espn.com