Sometimes in this most wacky and unpredictable of sports, a new star blossoms in broad daylight. While golf is littered with wannabes who once had great potential that never to come to full fruition—a stench of failure that wafts around the golfing air like a lingering odor—once every so often a true champion comes about. This rare player does not waddle around perpetually in hopes of some day becoming great. Rather, such an athlete smacks you square in the face when the "maybe" of their talent becomes reality.
Billy Horschel is part of this special breed.
The four-time All-American at Florida captured his first PGA Tour victory Sunday, outpacing the field at the Zurich Classic of New Orleans, especially the enterprising effort from D.A. Points, the man who nipped Horschel at the Shell Houston Open less than a month earlier.
Points made sure the win would not come easy for the talented 26-year-old, and considering Horschel's history, why would he?
That Pesky Wrist
The opening act looked promising for Billy Horschel.
He graduated from the University of Florida in 2009, turned pro, glided through Q-school and was all set to begin his rookie year on the PGA Tour in 2010, hoping to prove that this budding young star was ready for the big show.
Then came the nasty curveball. Horschel had sustained a wrist injury in October of 2009 and the pain had become too uncomfortable to deal with by early 2010. He tried to play through it, but a strong wrist is not of little importance to a golf swing and, unfortunately, that meant Horschel could not swipe at the ball effectively. So just four events into his rookie season, Horschel decided to have surgery on his ailing wrist, a procedure that would essentially knock him out for the year.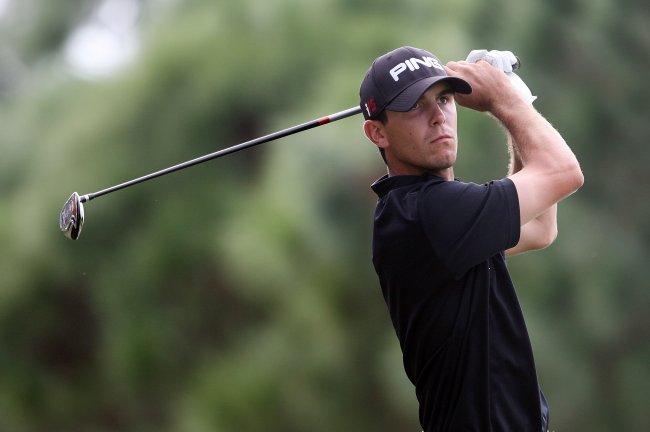 Doug Benc/Getty Images
The setback was one of the most cruelly timed disasters a golfer could cook up. Right as he was making it on the professional level, about to embark on his Tour journey, the star from the Sunshine State was suddenly out of commission. And an injury like that at such a nascent point in a player's career does not just have an effect on that one year he is on the sidelines.
Returning to competition does not come naturally after an extended vacation. Re-acclimation to the climate of tournament golf takes precious time when a player returns to full health. Especially for a young player who has little experience in the professional game, resuming competitive play on that level is quite the learning curve.
In other words, for the relative newbie, the double whammy of adjusting to good health again and still attempting to decipher just how to compete on the world's foremost golfing circuit, the PGA Tour, is a killer.
Horschel felt those post-wrist pains. In his first full season in 2011, he was downright dismal. The then-24-year-old made just 11 cuts in 25 starts, and earned a little over $500,000 for the year, a figure well short of allowing him to keep his card.
The next season saw more consistency, but not anything significantly better. Horschel made 15-of-17 cuts, yet the high finishes are where the money is at, and besides a solo third at the True South Classic, the Florida man did not finish inside the top-20 once in a PGA Tour event in 2012.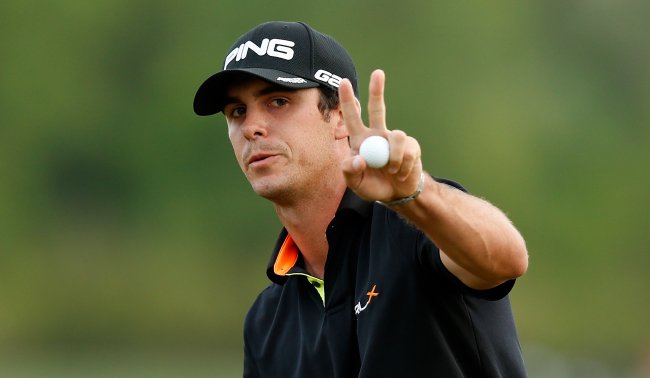 Scott Halleran/Getty Images
He went back to Q-school again, and was haunted with this reality: no matter how hard he seemed to work, he could not shake off that pesky poor play his wrist injury facilitated. At every turn, a setback appeared before his eyes, as if to tell him, "You are never going to be great."
The best at their craft actively reject excuses, though. If Tom Watson saw that his ball had ended up in a divot after a perfect drive, his reaction was never, "Why did this happen to me!" It was, "Watch this!"
Determined and unwilling to relent to an unfortunate circumstance that may have knocked off a lesser man, Horschel romped to a fourth-place showing at Q-school and earned his card for 2013.
The Start of Something Big
His trying, formative years on Tour behind him, Horschel made the most of this opportunity. He finished in the top-15 in two of his first four events and made his first eight cuts of the 2013 season overall. He seemed to finally be finding a groove when he played amongst the pros.
Then, Horshchel hit another gear.
The 26-year-old would complete a month of how-low-can-you-go golf, as he would card 10 scores in the 60s in his next 16 rounds.
It started at the Shell Houston Open, where he played his last 32 holes in 14-under-par to miss out on a potential playoff by a single stroke.
He actually held the 54-hole lead at the Valero Texas Open the very next week, only to see his ball-striking falter on the final day, as well as being subjected to the performance of a red-hot Martin Laird.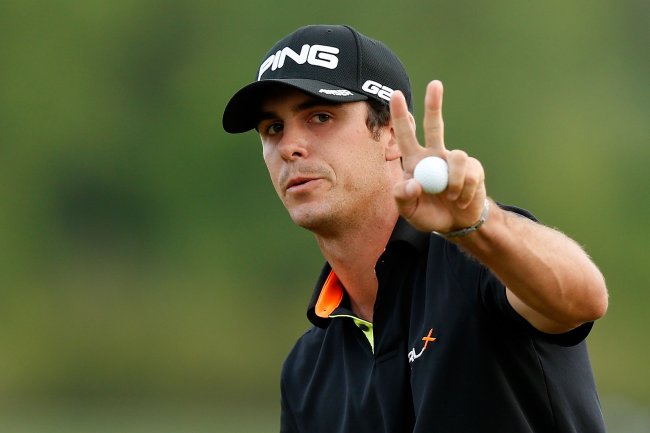 Scott Halleran/Getty Images
Another week, another top-10 at the RBC Heritage, and it seemed only a matter of time before 'ol Billy boy was to etch his name into the PGA Tour's winner's circle.
All of it came together in New Orleans. Down in the bayou, Horschel pieced together three rounds of 67 or below, a trio of low scores good enough to capture his maiden title crown by a single stroke.
Think 14-under in his last 32 holes was crazy? How about 19 birdies and a single bogey in his last 44? That is what Horschel had to do to secure his first Tour victory. Only one off the lead to start the final day, he made a mesmerizing seven birdies in eight holes and still had to play his last six holes under-par in order to hold off his challengers.
In fact, it was only when Horschel buried a 26-foot birdie putt on 18, and then proceeded to encapsulate himself in a flurry of refreshingly raw emotion, that he knew he would avoid a playoff.
Needless to say, it was one of the more impressive one-shot victories in recent memory, and it capped off one of the most productive four weeks of golf this season.
Superstardom on the Horizon
Some golf fans tend to be cautious when deciding to jump on a player's bandwagon. Rickie Fowler, even at 24, has long been criticized for his game not matching the hype. A victory last year at the Wells Fargo Championship certainly subdued his dissenters, but only briefly. Win No. 2 is still in the offing.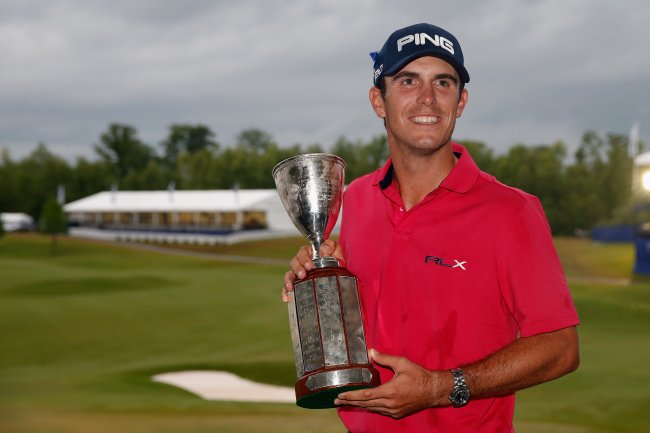 Chris Graythen/Getty Images
So, it's understandable that some may rail against proclaiming Horschel one of the game's next big stars after one PGA Tour win. However prudent, it's also a mistake.
Horschel came out of Florida known as one of the best in the ball-striking business, and that moniker still fits four years later. But a pure hitter of the golf ball alone does not a superstar make. Ask Boo Weekley, Lee Westwood and Hunter Mahan how their quests for major championships are going. Answer: Combined they still have zero to show for all of those beautiful drives and flushed iron shots.
Horschel has become more than a one-sided wannabe, though. After finishing outside the top 100 in the strokes gained category in both 2011 and 2012, the putter has burgeoned his success on the golf course in 2013.
Under the guidance of coach Todd Anderson, Horschel has worked insatiably on his short game— especially on putts inside 10 feet—the area of his game he felt was the weakest.
Wow, has it paid off. Horschel currently ranks 12th on the strokes gained metric in 2013 and is in the top-60 on tour in every five-foot putting interval from 0 to 25 feet. His greatest improvement has actually come in the 10-15- and 15-20-foot ranges, where he ranks ninth and eighth, respectively, in 2013 after finishing the previous year 162nd and 180th in those two categories.
These aren't just the illusions of statistics, either. Horschel actually gets better (somehow) with the flatstick in crunch time. He made almost every meaningful putt during the final day at the Shell Houston Open, and his work on the greens was the only thing that gave him a semblance of a chance down the stretch at the Valero Texas Open.
The key putts Horschel made as he played his last 14 holes in 8-under-par in his win at the Zurich Classic? A four-footer at five, a nine-footer at eight, a four-footer at nine, a 13-footer at 10, a six-footer at 11, a 15-footer at 12, a five-footer on 16, and a 26-footer on 18. Sure, he missed two attempts inside 10 feet during that stretch, but even God couldn't go blemish-free through that stretch.
Overall, Horschel has that rare combination of pure iron strikes and a good wrap with the flatstick. While a cliché, he also has the desire to be the best. Perfectionist doesn't do justice to describing Horshcel's attitude toward his golf game. It's really an incessant obsession, the way he tries to find that proverbial "secret in the dirt."
You would be excused to think that every time you see Horschel hit a golf shot, he is in the thick of Ryder Cup competition (an event he would be perfect for). His emotions pour out, unfiltered, all over the golf course, even to the point of an embarrassment in 2011, when he let his anger manifest itself quite evidently during a final-round meltdown at The McGladrey Classic.
He has since worked on tempering those emotions, but they do lurk just below the surface, waiting to spill out at any moment. That's not necessarily a bad thing.
After all, no sportsman has ever been great without a deeply ingrained passion lying beneath.
Horschel is willing to work as hard as he has to in order to continue to improve his game. And he is forever in search of absolute perfection in golf, no matter how fruitless the chase might be.
Sounds like someone else golf fans know.
In Good Company
The PGA Tour isn't quite the fraternity it was in the 1970s and '80s, when players would, for the most part, drive from event to event and find a commonality in the grind to making a living from the less-than-luxurious tournament purses.
Even though times have changed, friendship is still a strong undercurrent on tour, and mentoring is far from a dead practice.
Horschel has hit the jackpot on this front. Years ago, he was able to ingratiate himself with Tiger Woods, and the two have been friends ever since.
The pair were even part of one of tour's funniest moments all season.
Woods, after watching a feature of Horschel on Inside the PGA Tour, had needled his young friend for his lack of jumping ability. Some time later, Horschel was on the range at Bay Hill when he noticed a cooler in his direct vicinity as well as Woods hitting balls nearby.
The 26-year-old called out to Woods to get his attention, ran toward the cooler attempting to jump it and so thoroughly failed to clear the object that he flew backwards and fell on his butt.
Not exactly the smoothest move a man has ever made.
Yet that screw-up is actually quite refreshing for a man who would not be quite so jovial if a goof in his swing manifested itself during tournament play.
Even with just one PGA Tour victory, Horschel's superstar qualities are hard to ignore. He has the all-around game and the work ethic a player needs to reach the pantheon of golf.
And Tiger doesn't associate himself with any young wannabes. Some of his frequent playing partners have included Bubba Watson, Dustin Johnson and Nick Watney—three star players who have either won a major or are due to grab one (or more) soon.
Horschel's putt to win Sunday at New Orleans was certainly one to remember. It reeked of a man ready to take his talents to the winner's circle on the PGA Tour—not just once, but many times.
Time will tell, but that might just be the moment where Billy Horschel cemented his name in the minds of golfing fans everywhere and never looked back.