North Carolina Basketball: Breaking Down Every Addition and Departure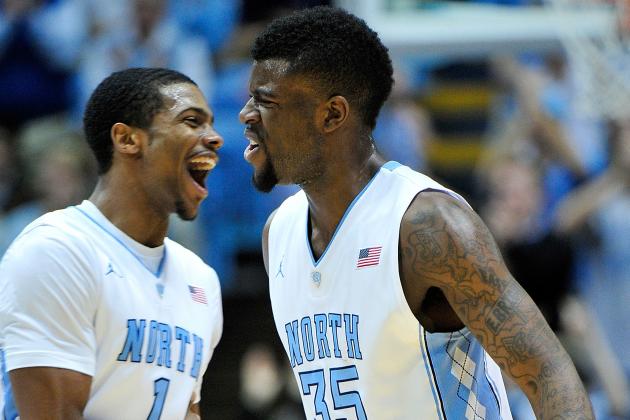 Grant Halverson/Getty Images

Reggie Bullock and Dexter Strickland were a couple big losses for North Carolina this year. Fortunately, Roy Williams was able to being in his typical solid class to help UNC fill those voids.
Most importantly, he was able to retain James Michael McAdoo and P.J. Hairston, which takes a ton of pressure off these incoming freshmen—not to mention the returning sophomores.
Do the losses outweigh the gains, though?
That's what we'll figure out over the next few slides, as I break down every addition and departure for the Tar Heels in 2013.
Begin Slideshow

»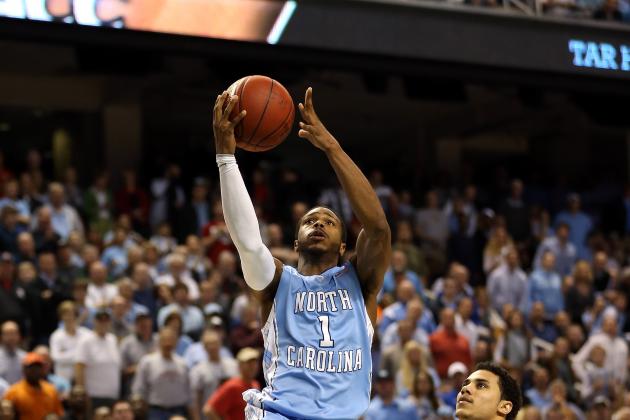 Streeter Lecka/Getty Images

Losing senior shooting guard Dexter Strickland doesn't decimate the Tar Heels, but there are a few areas in which he will sorely be missed.
Strickland was easily the best penetrator last season when most of the guys were too hesitant to take it to the hole. His quickness allowed him to get past anyone defending him, and he was also a very skilled finisher at the rim.
Strickland was also taking reps at the point guard position in relief of freshman Marcus Paige—and he was looking pretty impressive toward the end of the season. He averaged 4.2 assists to just 1.3 turnovers per game.
Comparatively, Marcus Paige dropped 4.6 dimes and turned the ball over 2.5 times per game. Paige will be much better next season, as he will no longer be learning on the fly.
But now Roy Williams will have to rely on a freshman point guard in Nate Britt to back up Marcus Paige.
Strickland will also be missed on defense, where he was considered the best on the squad prior to his ACL tear. He appeared to lose a little of his lateral quickness, which made him less effective in on-ball situations.
He was still a solid defender, though. He just wasn't back to his usual elite status.
Strickland will be missed, but Nate Britt may be able to help pick up the pieces.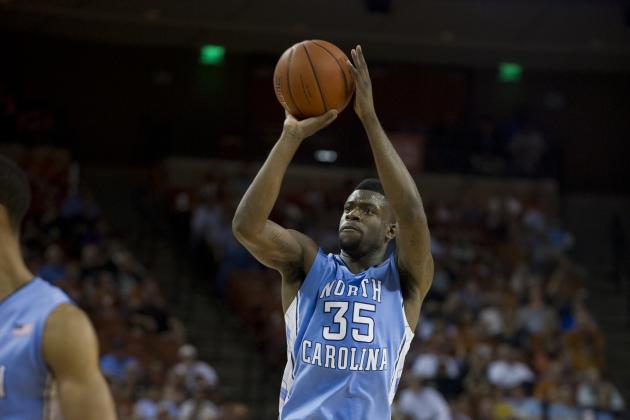 Cooper Neill/Getty Images

Reggie Bullock's early departure to the NBA definitely put a cramp in the Tar Heels' style. His expansive skill set made him a huge contributor in just about every major statistical category.
He was the third-leading scorer on the squad last season, averaging 13.9 points per game. He also shot 43.6 percent behind the arc and buried 88 threes.
In addition to that, Bullock was second on the team in rebounding (6.5), third in assists (2.9) and tied for third in steals per game (1.3).
Those steals don't even do his defense justice. He wasn't a turnover-creating machine, but he was the best on-ball defender on the squad. He played a big part in holding the nation's scoring leader, Erick Green, to just 16 points.
Bullock was also the one who forced Green into a bad last-second shot that would have won the game in regulation for Virginia Tech.
His defense was elite. Fortunately, the Tar Heels still have guys like P.J. Hairston, Marcus Paige and J.P. Tokoto who all have the ability to step up and become that type of defender.
Where he will be missed the most is the depth chart, where UNC is extremely thin at the 2 and 3.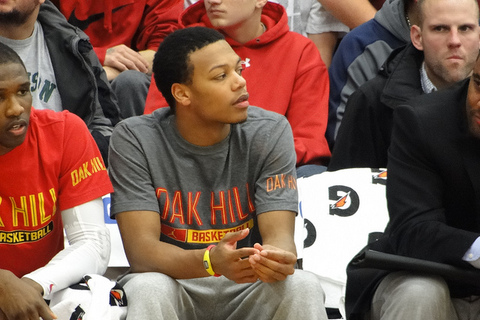 Photo by Bryan Horowitz
At this point, Nate Britt is a bit of a wild card. He has yet to reach the potential scouts saw when he was a sophomore.
Britt's confidence took a shot following a calf injury during his junior year. Then he tore his meniscus during his senior year, giving his confidence another punch.
However, this coming season, he won't have the pressure of rankings or playing the bulk of the minutes at point guard. Paige will be the experienced starter, and Britt will be able to learn a lot from the bench without the weight that burdened Paige during his freshman year.
When he does come in, it should look very similar to having Strickland on the floor, which is a plus. He is every bit as quick as Strick was, and he can knock down a floater with either hand. His speed and vision also make him a huge asset in the transition game.
Britt is also a slightly better passer and shooter than Strickland, though you can expect some freshman struggles in those areas. Strickland's experience can't be replaced, but Britt will help make the transition a lot easier.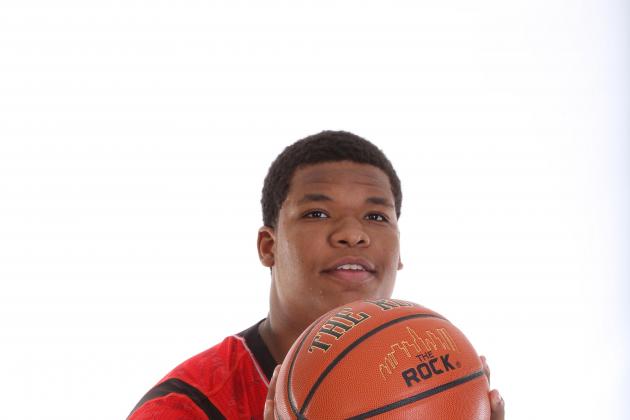 Brian Spurlock-USA TODAY Sports

It's tough to say how much of a contribution Kennedy Meeks will be able to give North Carolina in his freshman year. He still needs to develop some before he's ready to take on college bigs.
But so does every Tar Heel vying for minutes at center.
With James Michael McAdoo returning, power forwards Brice Johnson and Isaiah Hicks will likely be competing for minutes at the 5 with Desmond Hubert, Joel James and Kennedy Meeks.
Right now, there is just no way to know how this will play out.
But whatever role Meeks plays for the Tar Heels next season, he will have a lot to offer. He has good size, though he does need to tone up for all the running UNC likes to do.
At the same time, he is probably one of the best outlet passers you will see at the center position, and that will make his lack of speed a little less glaring.
Meeks also brings in an excellent set of hands, which was a major issue in the post between Joel James and James Michael McAdoo. If he starts, he will at least give the assurance that he will catch the post feed without turning it over.
He still needs to refine his post game with his lack of explosion and height. A well-tuned back-to-the-basket game is something he will really need to develop to become effective.
It's great that he has range all the way out to the three-point line, but there are other guys on the court who can do that. The Tar Heels need a guy who can battle and score in the paint.
No matter his contributions on the floor in 2013-14, it's always good to have a personality on the team, and there is no doubt Meeks will fill that spot. Just watch him host the Duke vs. UNC smackdown.
There is a great future for Meeks in Chapel Hill. I just don't know how much we'll see of him next season.
It's always great to have competition at a position of need, though.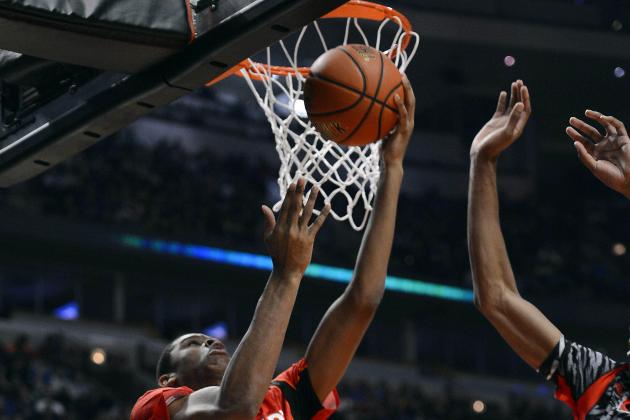 Mike DiNovo-USA TODAY Sports

Isaiah Hicks is easily the best pickup for UNC in 2013. Unfortunately, it's another position that is heavy in talent.
McAdoo decided to return, and Johnson had an excellent freshman campaign at power forward/center. He's an offseason away from really becoming a special player.
Hicks and Johnson will be in a battle for minutes in relief of McAdoo. I think Roy chooses experience in this case, though. However, if James, Hubert or Meeks can't step up as a sure center, you have to believe there will be a platoon at center with Johnson and Hicks.
I wouldn't mind seeing that happen, either.
Hicks has the ability to block shots every bit as well as Hubert, and Johnson will likely step up that part of his game, too. They're also both better than any of the other options in the transition game, which would speed up the Tar Heels even more.
Hicks has solid handles and can take it coast-to-coast by himself. And if he needs to dish it off, he's a great passer, too. He'll surprise a lot of people like Tokoto did with some of his passes last season.
With Hicks, UNC also gets a quick-footed, heady defender. His positioning is excellent, and he is quick enough to guard a 2. At 210 pounds, his size is the biggest question, but Johnson held his own pretty well just shy of 190 pounds.
Other than the lack of depth at the 2, Roy Williams did an excellent job with this class. I was disappointed he never really went after shooters—Wayne Selden, in particular—but he managed to get some pretty well-rounded players to fill voids and boost competition.
And we're still waiting to find out about Andrew Wiggins. That would really help counter the losses of Bullock and Strickland.
Either way, the Tar Heels appear to be built for another run at the ACC title and beyond.