WWE Worst of the Week: R-Truth, William Regal and More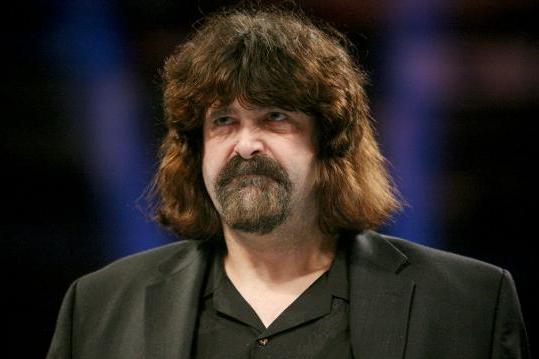 photo via wwe.com
Things picked up a notch this week in the WWE.
We were treated to not just one but two free televised Undertaker matches, as well as Fandangoing enjoying a brief second life and Ryback wearing a warm hat.
It gets cold in those arenas, so it's good to know Ryback's taking care of himself.
We also saw John Cena turn 36 (which now officially makes it 20 years since he should have stopped wearing jorts), The Rock say he may have wrestled his last match and another WWE show make it to the airwaves.
Overall though, Raw and SmackDown were pretty good shows. But that doesn't mean all was right in the world of WWE, and that's what we're here to rant about.
Here is a look back at WWE's Worst of the Week and to hoping that next week will be better!
Begin Slideshow

»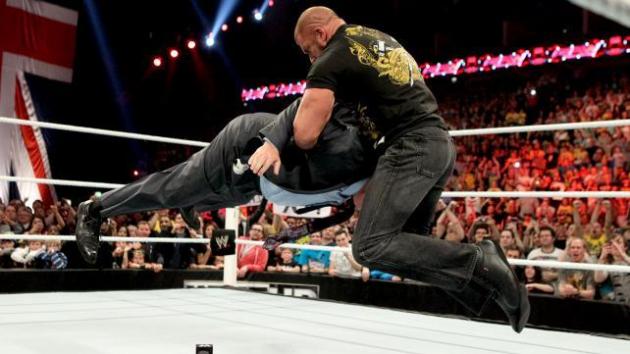 photo via wwe.com
Now, correct me if I'm wrong, but has Paul Heyman done anything physical to HHH to prompt so many vicious attacks?
Before WrestleMania, Hunter beat the crap out of Heyman because of his "maybe the loser should get Stephanie" line. Hunter apparently doesn't like jokes, unless they involve him mugging for the camera with Shawn Michaels.
Anyway, this week on Raw, Hunter's mean streak continued. According to Heyman, Hunter had e-mailed him and told him he wasn't going to be at the building.
Psych!
He was totally there! And not only was he there, but he decided to lay out the older, out-of-shape Heyman for... um.... well, for... trying to get his client a rematch?
Sure, Brock Lesnar has been a bit of this jerk in this whole feud. There's no doubt about that. But Heyman is the one who keeps trying to warn Hunter into not taking the fight. He tells him for the good of his family that he shouldn't.
And what does Heyman get for his troubles? A kick to the gut and a pedigree. Not cool, Mr. COO.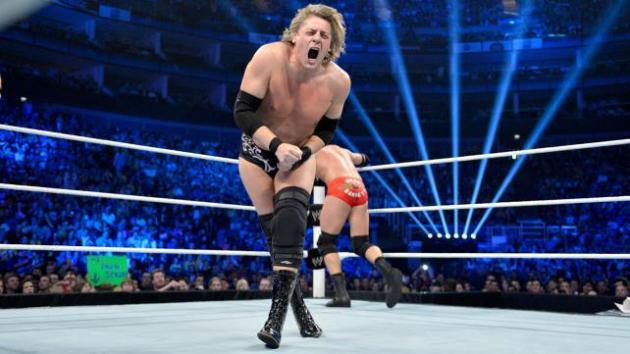 photo via wwe.com
WWE often seems to mess around with wrestlers when they're in their home town.
That trend continued this past week with William Regal's return to his home country.
Regal got to wrestle two televised matches (his first matches in over four months), which gave him a combined three minutes total in the ring.
The four-time Tag Team champ, four-time European champ, King of the Ring and two-time Intercontinental champ jobbed to Fandango and Wade Barrett.
Regal is a well-respected man in the wrestling industry and a potential future Hall of Famer. When they bring him out to work a match or a program, they could at least make it seem that he's meant more to the business than JTG.
Now, it would be nice if these victories meant anything, but it would be foolish to think that Wade Barrett isn't going to lose between one and three non-title matches next week alone.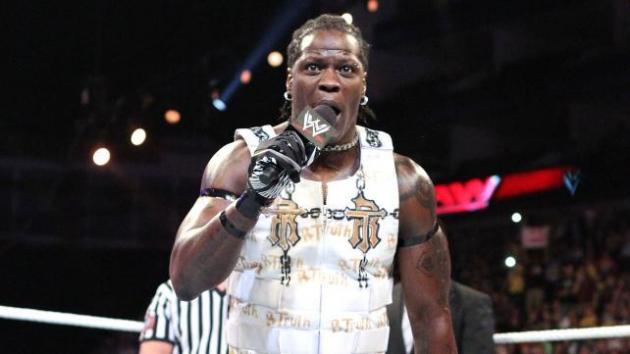 photo via wwe.com
Besides the obvious question of "what's up?", there's another good question:
"Why?"
R-Truth is a 41-year-old-man who wears silly jeans to the ring. Antonio Cesaro is a 32-year-old man who has main-event potential.
Naturally, the older man with the staler gimmick won. It's just a bit odd that out of nowhere, R-Truth is getting a push again.
Don't get me wrong: R-Truth could be an effective act to the company as a heel. He was having the run of his career against John Cena less than two years ago.
But his babyface dancing '"what's up?" act has been going on for the better part of five years. It's tired and played out. Any chances of him being a top level face by using the same annoying song and dance are long gone.
And that's the truth.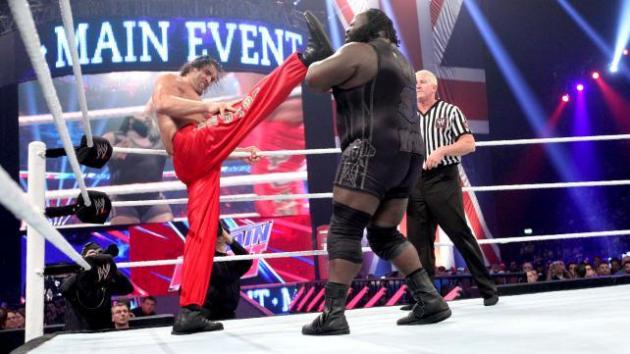 photo via wwe.com
On the Feb. 19 Main Event, he Usos lost to the Big Show in a handicap match.
On the Mar. 25 Raw, the Usos lost to Mark Henry in a handicap match.
One would think that he Usos would have no chance in a match against Mark Henry. WWE felt otherwise or at least thought their fans wouldn't mind the two trying again to kill a few minutes of TV time.
So on the Apr. 23 Main Event, we had the privilege of watching the Usos lose to Henry in a gauntlet match.
Remember when Main Event used to be a pretty good show?
Anyway, after running through the Usos, Henry then took out Santino before succumbing to the powerful Great Khali.
Interesting.
So to set up Mark Henry vs. Sheamus at Extreme Rules, they have Henry walk away from Khali?
It's a bit baffling as Henry and Khali already had a mini-feud this year that was then settled in a minute-and-a-half match.
No one was really asking for a sequel, but we may get it. And that match will also be settled in under two minutes and be quickly forgotten.
Also of note is that on Saturday Morning Slam, the Usos defeated the Rhodes Scholars. So what does that say about a team who can't defeat another team that couldn't defeat one man?
All right WWE, the Great Khali doesn't speak great English. We get it.
Yet someone in this company keeps finding this joke funny over and over again.
Now granted, this didn't air on WWE TV, but it shows what the company does in its free time. Instead of creating new stars or coming up with cool highlight videos for their current talent, they decided to make a "Khali Sings the Hits" mock CD.
Not only was it not funny, but they really didn't even try hard to make it funny! If you're going to spoof a bad infomercial, then at least try to make the final product look like a bad infomercial.
It just seems like Vince McMahon passed Khali in the hall, had a chuckle over the thought of him singing again and ordered the production team to make him a video in 15 minutes before his lunch break.
Whatever goodwill WWE created with Daniel Bryan's and Kane's backstage skit ("But I have diagrams. Diagrams!") was quickly undone by this embarrassing video.
Instead of giving the Divas their own television show on E!, maybe Vince could just do a weekly singing and dancing show with the entire roster to get it out of his system once and for all.
Well, that's all for this week! Agree? Disagree? What was your worst moment of the week? Thanks for reading along!