Blueprint for Rory McIlroy to Turn Around His 2013 Season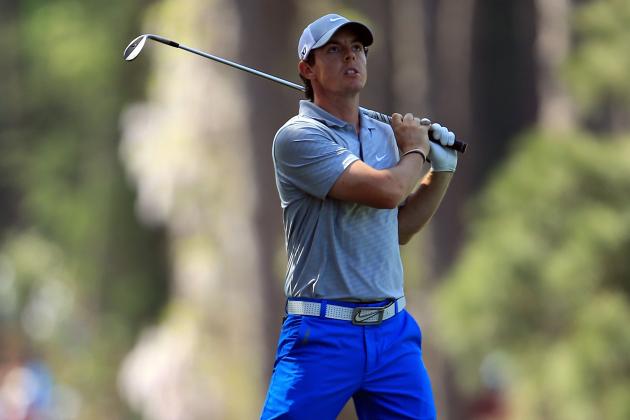 David Cannon/Getty Images
There's been a lot of hitting and hoping for Rory McIlroy in 2013.
It has been quite a season for Rory McIlroy, and in this instance, quite is not used in a positive way.
A new sponsorship deal with Nike for the No. 1 player in the world and high expectations for a wire-to-wire battle with Tiger Woods for the top spot in the world rankings all resulted in great pressure being felt by McIlroy.
That pressure boiled over at the Honda Classic when he walked off the course after a particularly bad nine holes of golf on Friday morning.
He's shown glimpses of how he had played in 2012, but he's not played consistently.
The golf year is still young, and there's time for him to get back on track, but there are definitely things he needs to get squared away.
Here's a blueprint for him to return to his status of a year ago.
Begin Slideshow

»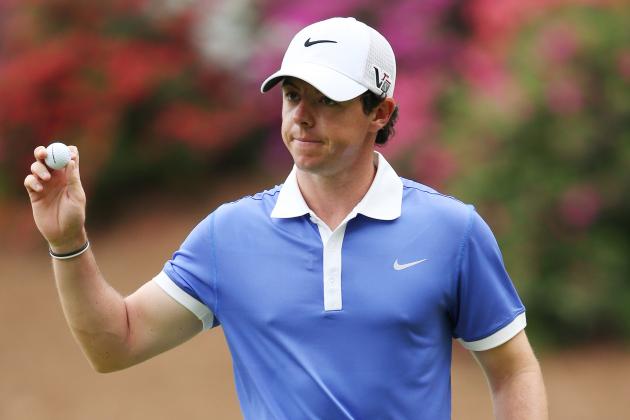 Andrew Redington/Getty Images
Big numbers have hurt Rory McIlroy from getting back on track.
Amateurs of all ages go to the golf course intent on three things: playing as well as they can, having fun and avoiding big numbers.
Professional golfers most likely don't have the avoiding big numbers thought, but that might be something McIlroy needs to incorporate into his tournament preparations.
On Saturday at the Masters, he took a seven on the par-four 11th and a seven on the par-five 15th.
Those are the latest examples of the things that have slowed McIlroy down.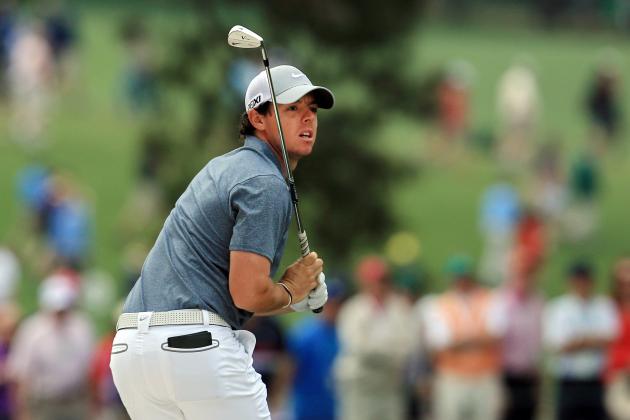 David Cannon/Getty Images
Rory McIlroy is seeking to renew his confidence.
Amazing isn't it, that a 23-year-old coming off the kind of spectacular season McIlroy posted a year ago could display the kind of confidence, or lack thereof, you might expect to find in a much less talented player.
But that's the kind of game golf is.
He says he's very comfortable and "100 percent there" with his equipment (h/t ASAPSports.com).
He's no longer the top player in the world and has been pleased, for the most part, with how he's striking the ball.
It appears that one of the biggest steps remaining is to get the confidence back.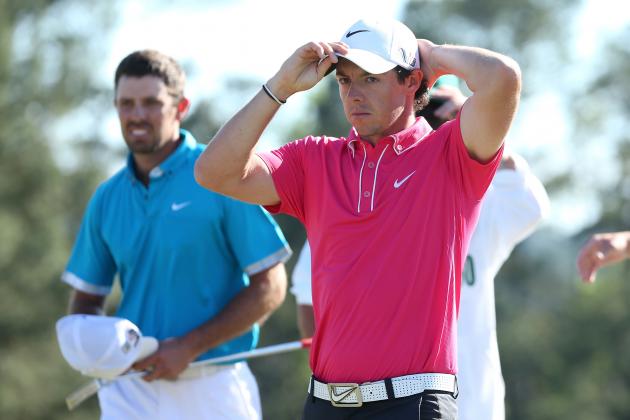 Andrew Redington/Getty Images
Rory McIlroy after another hard day at the office.
It all goes hand in hand, I'm sure.
Eliminating the big number, playing with confidence and becoming aggressive depends on all of those things being on key.
For the most part, McIlroy has not been anywhere near the pin-seeking golfer who knocked down pins and won the U.S. Open and PGA Championship by eight shots each.
But new equipment, a swing that wasn't on point, a confidence that was shaken and pressure that got to be too much took away his aggressiveness.
For him to be successful and intimidating again, McIlroy has to get back to that intimidating presence. Right now, he's just another guy struggling to find his way.
David Cannon/Getty Images
The swing looks good, but the results have not been.
Statistics can sometimes be misleading, but the numbers don't lie for McIlroy.
Try these on for size: 16th in greens in regulation, 135th in driving accuracy (57.14 percent), 92nd in scrambling, 70th in proximity to hole and 39th in strokes gained-putting.
These are not the statistics of a champion, especially a two-time major champion.
He needs to correct those in a hurry, and when he does, things will come around.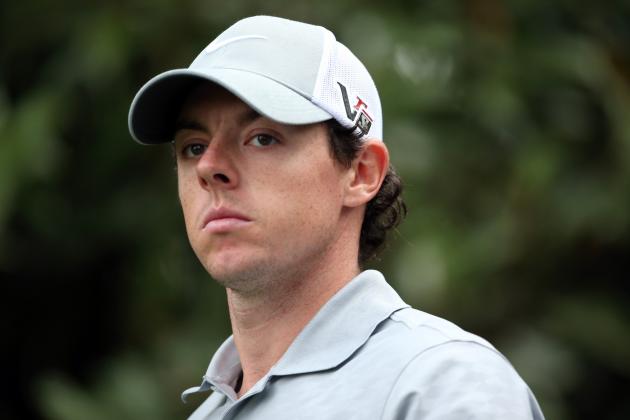 Andrew Redington/Getty Images
A little success will change that frown to a smile for Rory McIlroy.
McIlroy was the No. 1 player in the world, according to the Official World Golf Rankings, for 32 weeks. Most of those weeks, the crown weighed very heavily on McIlroy's head.
When he was finally overtaken by Woods, his attitude changed, as if the burden had been lifted.
One of his best friends in golf, Graeme McDowell, told Simon Veness of The Sun before the Masters:
Not being No 1 might actually help Rory in the short term.

It will give him a bit of a break from the spotlight and time to find his game again, so it may not be the worst thing in the world to happen to him.

He will bounce back. He has too much talent and it sets things up for a great battle at the top week-to-week.