Final Regular-Season Grades for Each Golden State Warriors Player in 2013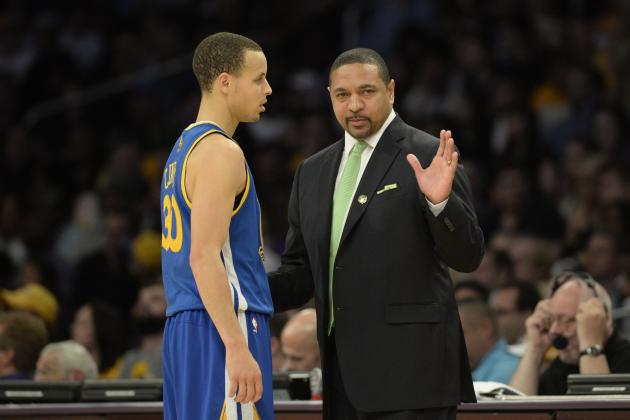 Richard Mackson-USA TODAY Sports

For the first time in a long time, the Golden State Warriors have earned a high grade.
That's what happens when you make the NBA playoffs.
This season was exciting as they come if you are a Warriors fan. You got to see a Golden State player in the All-Star game; there were teenagers who weren't able to say that prior to this year.
Not anymore.
You also got to witness Stephen Curry hit more three-pointers in a single season than anyone in NBA history and watch Mark Jackson rise up the coaching ranks.
Most importantly: You got to see a winning team.
It was a great season, and here is how well each individual player did.
*All stats courtesy of ESPN.com
Begin Slideshow

»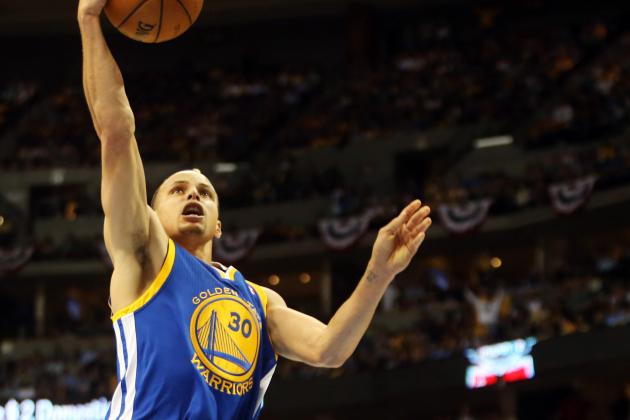 Chris Humphreys-USA TODAY Sports

We finally got to see what's it's like when he can stay healthy.
I hope he had as much fun playing as we did watching him.
Really, the only thing Curry didn't do was make the All-Star game. And his omission could have been the biggest snub in NBA history.
Curry averaged 22.9 points and 6.9 assists per game while shooting 45 percent from the field, 45 percent from the three-point arc and 90 percent from the foul line.
It's safe to say that the Warriors would not be where they are had Curry not stayed healthy.
Grade: A
(I'll save the A+ for when he hits the 50-40-90 percent club. It's only a matter of time.)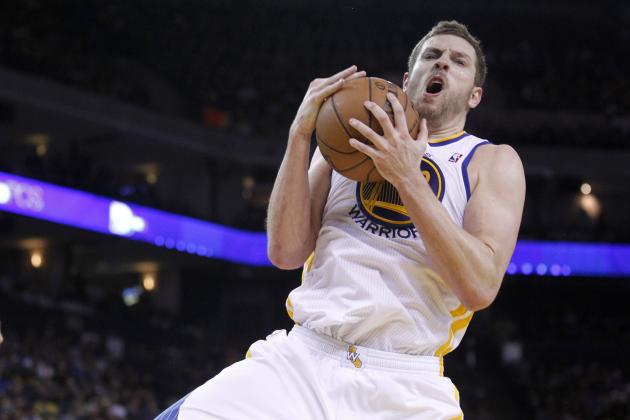 Cary Edmondson-USA TODAY Sports

From underrated to overrated, back to underrated, and now to one of the best power forwards in the game, Lee made the leap and turned himself into a two-time All-Star.
David was a double-double machine. In fact, with an NBA-leading 56, he had eight more than the guy in second place.
He is receiving the highest grade possible, not just for his stellar play, but because he put an end to Golden State fans having to refer to Latrell Sprewell as their last All-Star participant.
Grade: A+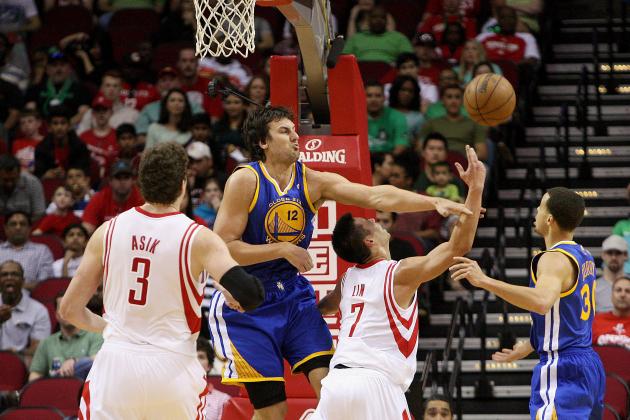 Troy Taormina-USA TODAY Sports

If only Andrew Bogut could stay healthy.
That's not the first time you heard that, and sadly it's likely not the last. But when he plays, the Warriors are a very good defensive team.
Since his March 4 return, Golden State allowed 100 or more points in just five games in which he played 20 or more minutes, three of which were wins.
His offensive game dipped to a career-low 5.9 points per game, but with the offensive talent that was around who could blame him?
For the limited amount of time he appeared he played pretty well. Hopefully next year we will get to see what he can do if he stays healthy. Hey, if Curry could do it, why not him too?
Grade: C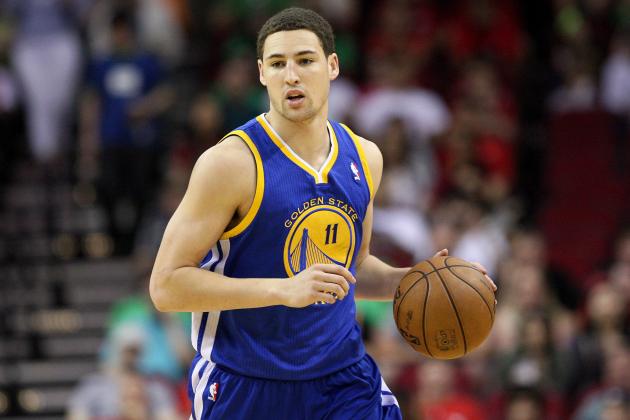 Troy Taormina-USA TODAY Sports

Klay the defender?
You bet.
Guarding the likes of James Harden, Kobe Bryant, Carmelo Anthony and whomever else was the best perimeter player on any given night, Thompson can indeed play some defense.
His offensive game didn't take a backseat either.
He and Curry went on to hit more three-pointers—474—than any other backcourt in NBA history.
The only knock is his 42-percent shooting; you'd like to see that climb a bit higher.
Grade: B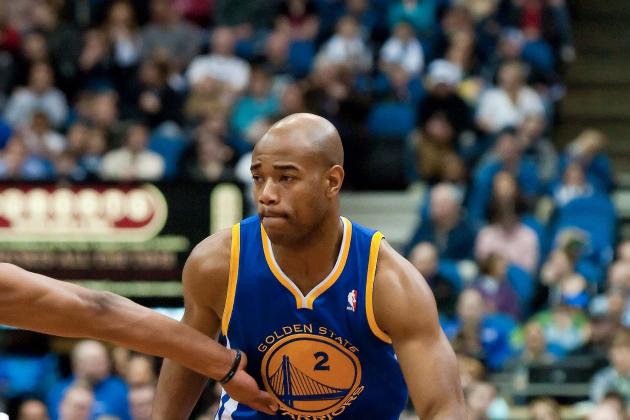 USA TODAY Sports

If it was only for one season, what a season it was.
Jarrett Jack's presence took the ball handling pressure off Curry, and Jack's leadership took some burden off the same player who had never made an All-Star appearance.
There were stretches of the season when Jack was the best player for the Warriors, magnified by his play down the stretch when he would help close out games.
There were also times when you couldn't believe some of the shots he threw up were actually attempts at the hoop, but without him the Warriors might be at home watching the playoffs.
Grade: B+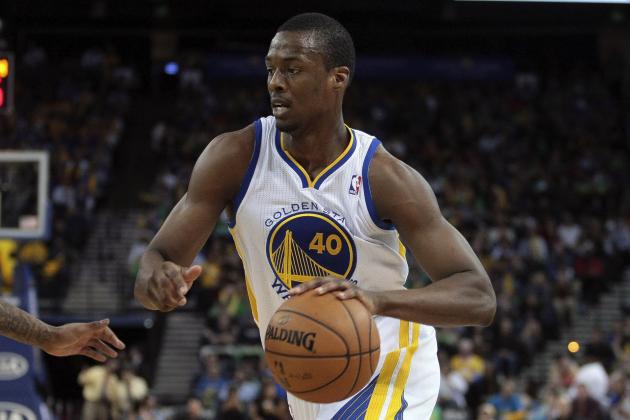 USA TODAY Sports

Harrison Barnes had a solid, yet unspectacular rookie season.
Averaging 9.2 points per game while playing good defense on a winning team is a nice, but it feels like he is capable of much more.
He can be a highlight waiting to happen—especially with the monster dunks he can throw down—but he just needs to realize how good he can be.
Barnes has a bright future in this league as long as he continues to improve.
Grade: C+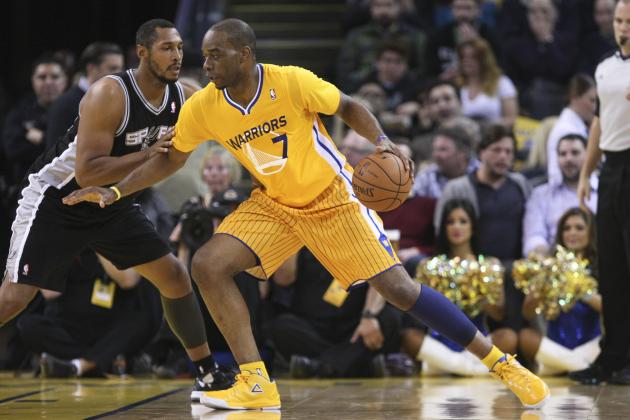 USA TODAY Sports

Carl Landry was invaluable when Bogut went down early. He averaged over 14 points per game in his first month as a Warrior, and while he saw his points-per-game average fall in each month, his presence off the bench as a low post scorer was essential.
While Landry hasn't done a whole lot in the last two months, we can't forget how good he was earlier in the year. Now we can just wonder why he hasn't been as important the last few months.
His scoring ability took a lot of pressure off Lee and helped him have the fine season that he did.
Grade: B-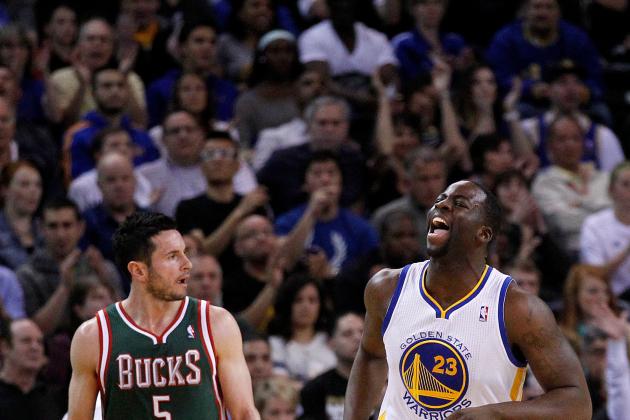 Cary Edmondson-USA TODAY Sports

Why doesn't Draymond Green play more?
Oh right: He can't shoot.
He does, however, play as hard as anyone else when he is on the floor.
Green was fun to watch, and he won't back down from any challenge. He is a tough, physical defender, and his attitude and game play is infectious.
If only he could fix his jumper.
Grade: C+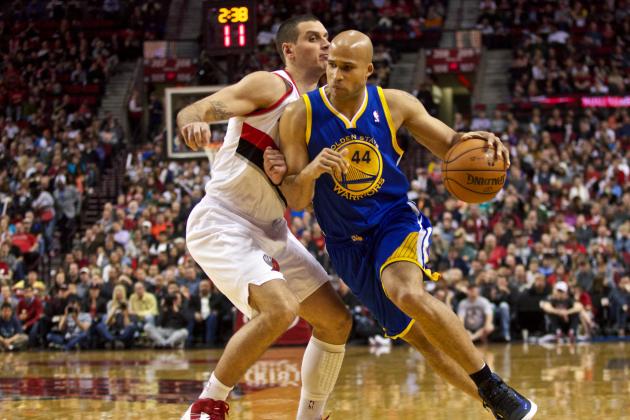 Jaime Valdez-USA TODAY Sports

Well, what can you say about a guy who played 10 minutes per game in 56 appearances while averaging 3.1 points?
Not too much.
Richard Jefferson had the chance to earn minutes after Brandon Rush went down—as he had two rookies behind him—but it just didn't happen.
He is not a completely useless player, but at $10 million per year you have to wonder what the San Antonio Spurs of all teams were thinking when the signed him for that much money.
They were even willing to forfeit a first-round draft pick and take on Stephen Jackson.
That pretty much sums up what kind of year he had and where his career is at this point.
Grade: D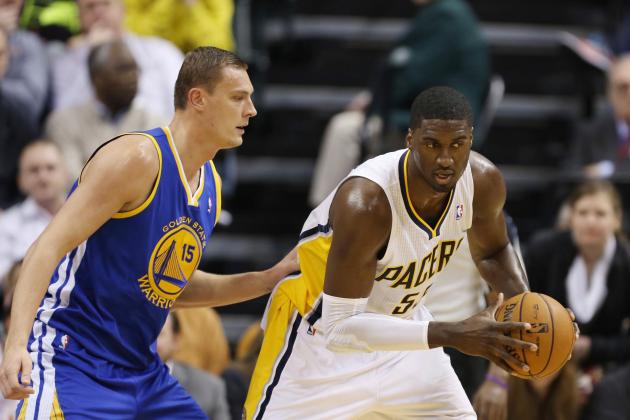 Brian Spurlock-USA TODAY Sports

Andris Biedrins isn't that bad if he is not your team's starting center. Or even primary backup for that matter.
In what have been gigantic steps backwards in the last three seasons, Biedrins was serviceable at times this year.
Not to the point where he should be earning even half the money he is ($9 million), but at least this year Coach Jackson was able to play him without immediately regretting it.
Grade C-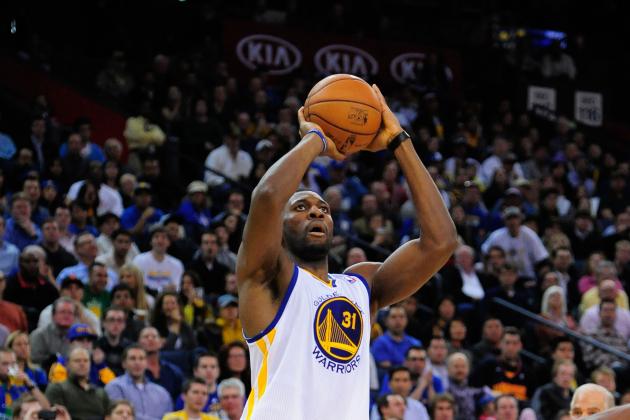 Kyle Terada-USA TODAY Sports

Some good came in acquiring Jefferson after all.
Festus Ezeli is not the most skilled player, but he is a tough, physical defender who can rebound. A solid backup is what he is. Especially since the team he is on has so many scorers.
Ezeli ended up starting 41 games for the Warriors and filled in admirably while Bogut was sidelined.
Even with a meager stat line, Ezeli played better than his numbers show.
Grade B-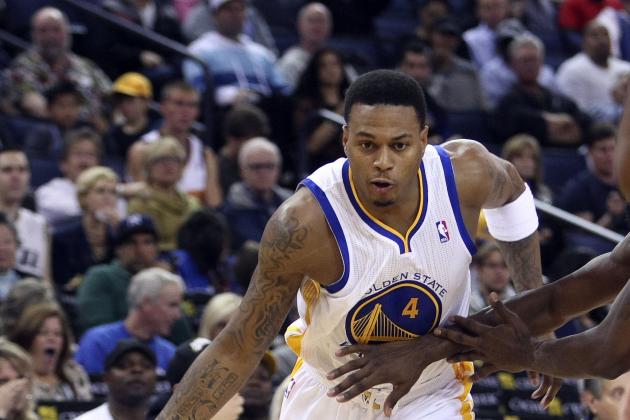 Kelley L Cox-USA TODAY Sports

We will only be able to wonder what year the Warriors could have had (or still have) if Brandon Rush had been healthy all year.
Next year, hopefully we'll find out.
Grade: Incomplete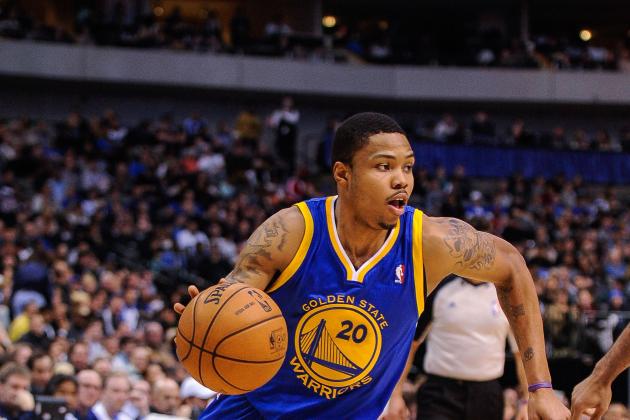 USA TODAY Sports

Actually, you can't really ask for much more out of a guy sitting at the end of your bench.
Kent Bazemore led the league in celebrations, is a terrific dancer and is a great cheerleader to have on the sideline.
And when he actually gets into the game, he plays well. He looks like he should be getting more run. Maybe next year?
He didn't get much of a chance to prove himself, but he is definitely worthy of being on an NBA roster for some time to come.
Grade: C