5 Defunct WWE Titles That Could Replace the United States Championship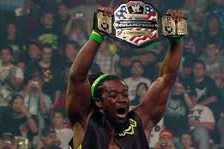 Let's face it folks, the WWE United States Championship is dead.
Antonio Cesaro just finished up over a nine-month reign with the once-prestigious championship, and he lost it in nearly a meaningless match against Kofi Kingston on Raw.
Cesaro was constantly low on the card during the time he was champion, and he lost non-title match after non-title match while barely ever actually defending the belt.
In fact, the United States champion Cesaro didn't even get a match at WrestleMania.
The fact of the matter is that the Intercontinental Championship (which also is nearly irrelevant) and the United States Championship are practically interchangeable, and there is no need to have two different guys hold the midcard belts with how they stand now.
Now that there is no such thing as a belt only being defended on one brand (e.g. RAW, SmackDown or ECW), WWE doesn't really have a purpose for the US title to be bounced around without a point in the midcard.
Perhaps then it's time to let the United States Championship retire, and find another belt to replace it. There certainly can be uses for another championship title in the WWE if utilized properly, and here are five belts that could make a comeback to fill its place.
Begin Slideshow

»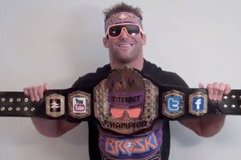 source: http://shinigamisjapanamerica.blogspot.com/
OK OK, so the WWE Internet Championship was never really a sanctioned WWE title per se, but you have to admit it is a novel idea.
The belt created by Zack Ryder (who has been the one and only Internet Champion) actually has been defended at several house shows in the past.
With a little bit of a makeover to get rid of Zack's signature spike, and an official introduction into the WWE, the Internet Championship could become a new-age belt.
Think about it, the WWE is all about social media, so what better way than by incorporating a belt that is all about the Internet?
No. 1 contenders can be chosen through Twitter followers, voting on the WWE app and through WWE's beloved Tout. This belt could make the WWE Universe active in what will happen with one of WWE's championship belts for the first time in history.
If you want to go a step further with it, the belt could be defended only online. WWE's pre-show has been a big deal in the last year or so, so imagine if it became the staple of the pre-show for this title to be defended every time.
It hasn't ever been formally introduced, but the WWE Internet Championship seems right up the WWE's alley, and could be something they look into in the near future.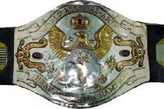 Source: prowretlingwiki.com
Many of you may be completely unaware that the WWE(F) even ever had a World Martial Arts Championship, and it would be hard to blame you.
The World Martial Arts Championship was introduced in 1978 when Vincent J. McMahon awarded the belt to Antonio Inoki. It changed hands only three times in its 12-year reign and was retired in 1990.
Despite its uneventful history, the World Martial Arts Championship was known by being defended in shoot fights rather than wrestling matches.
If the WWE decided to bring something like that back in today's age, it would likely have much more success.
MMA continues to grow in popularity and challenge the WWE's potential revenue. If the WWE could counter what MMA has to offer, even a little bit, it could supremely help them bring in that market.
With the way the athletes are built today, we could get some pretty spectacular matches if this belt was opted to be brought back. Imagine if Brock Lesnar was able to serve as Martial Arts champion? I would pay to see those matches.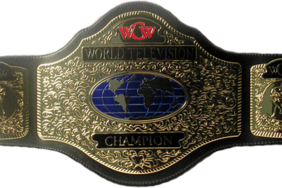 source:adamswrestling.blogspot.com
The Television Championship has never been introduced in the WWE. It saw its prominence in WCW, as well as TNA and ECW.
However, the WWE could opt to bring the Television title to the WWE, and it could end up being a huge success.
WCW's Television Championship was one of their more prestigious titles, and if used correctly it could become that way in the WWE.
Also, the gimmick of it allows for the champion to be utilized consistently and with many title changes.
One of the problems with the United States Championship is that it seems as though it's hardly ever defended. However, with the Television Championship, it is guaranteed to be defended on a regular basis (probably once a week either Raw, SmackDown, Main Event or PPV).
It also would help get rid of some of the filler matches on TV, especially on Raw, and it would allow some upcoming superstars to get more exposure.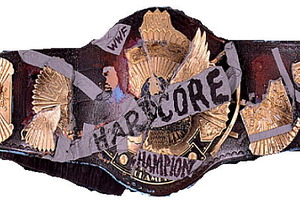 source:wrestlingnewsworld.com
There are many reasons why the WWE will likely never again have a Hardcore Championship. Not the least of which is that WWE programming now holds a PG rating, and "hardcore" doesn't really fit into the demographic that they are going for.
Still, it's not as though the WWE has completely shied away from violence and weapons since they went PG.
They still have their Extreme Rules PPV and there have been No Holds Barred and No DQ matches on TV recently that still involve weapons, even if the shots are now to the back instead of the head.
There are good ways they could still utilize a Hardcore Championship and keep fans of a forgotten era happy, while simultaneously giving more exposure to young upcoming talent.
Plus, the 24/7 rule of the Hardcore Championship that states that the title can be defended at any time, puts a unique spin on it that is fresher than anything the WWE is doing right now.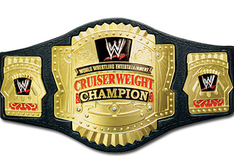 From my youth as a WWE fan, I have fond memories of the Cruiserweight Championship and the fun, high-paced matches they often brought about.
Retiring the Cruiserweight belt (and having Hornswoggle retire it) has left a big void in the WWE for athletic young superstars to showcase their skills.
TNA has done a nice job with the X Division, and the WWE can do the same with the Cruiserweight Championship if they ever bring it back.
There is lots of WWE talent who could be in the cruiserweight division, and it would also allow them to bring in some guys from the indies who would excel in those types of matches.
Having the Cruiserweight Championship replace the United States Championship would also clearly separate the mid-card titles.
Those who fit into the cruiserweight division would fight for that belt, while the others would focus their attention on the Intercontinental Championship, instead of the two midcard belts just being interchangeable like they are now.