BYU Football: Coach Mendenhall's 5 Biggest Concerns Post-Spring Practice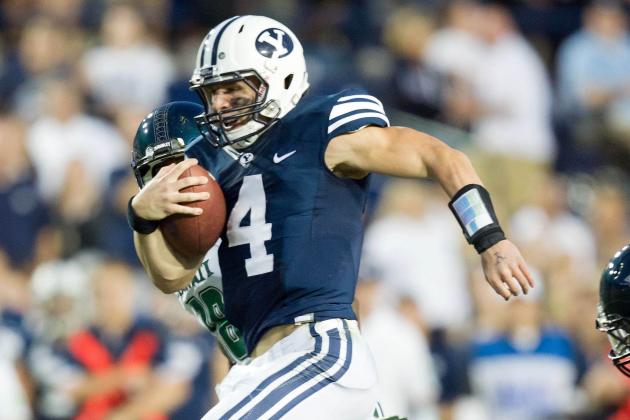 Russ Isabella-USA TODAY Sports

Bronco Mendenhall doesn't seem like the type of guy to show his frustration, but at times, you can assume that the resentment is there. With three straight seasons that left fans a little bit upset, I'm sure they're not the only ones slightly frustrated.
But Mendenhall seems to be putting the Cougars back on the right track by remodeling a deficient offense and continuing his defensive dominance.
Even though things are looking brighter, there is much for Mendenhall to be concerned about. Here are five things that he may lose a little sleep over, but will hopefully be fixed by August 31.
Begin Slideshow

»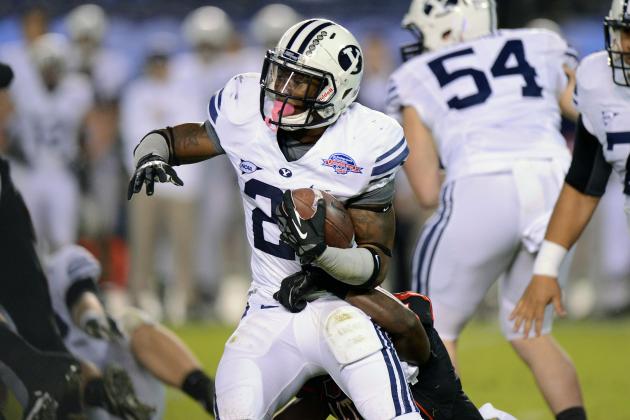 Jake Roth-USA TODAY Sports

If there's one thing that has plagued the new, hi-tempo offense that Robert Anae has installed this spring, it's inconsistency.
According to the Daily Herald, Anae has accused the offense of showing "spurts" of what it should, but lacks the consistency that many had hoped for. This may just be the adjustments of adapting a new offense, but it could also lead to more dangerous things this season.
It shouldn't be a huge concern, as Anae will likely fix it, but it's definitely something to take a look at.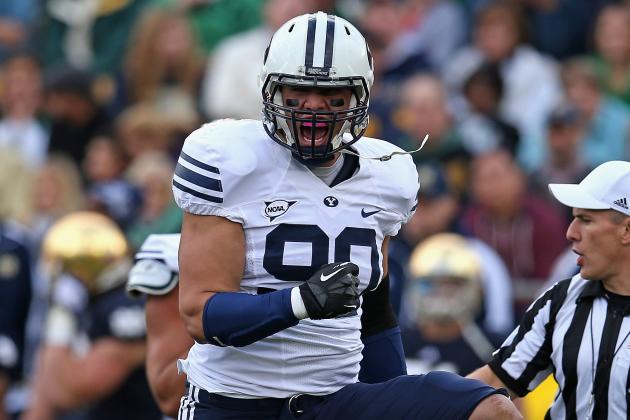 Jonathan Daniel/Getty Images
Bronson Kaufusi
According to BYU's Spring Prospectus, Bronco Mendenhall has given two sophomores first-string roles at the defensive end positions, and seven backup spots to sophomores/freshmen. This isn't much of a risky move for Mendenhall, as there aren't many veterans on this year's defense.
Eathyn Manumaleuna, Kyle Van Noy, Spencer Hadley and Justin Sorensen are all seniors that will anchor the defense, but behind them, the unit is unusually young.This could be good or bad, and Cougar fans are hoping for the former in the upcoming season.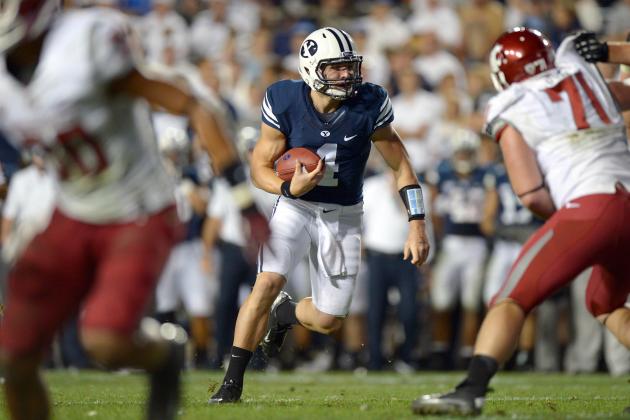 Jake Roth-USA TODAY Sports

BYU has struggled, a lot, the last few years at maintaining quarterback health throughout the season.
And that may be a bold understatement.
In 2010, starter Riley Nelson was injured early on in the year and was replaced by true freshman Jake Heaps. Heaps kept the starting role until 2011 when it was taken back by Nelson. Heaps subsequently transferred, and Nelson started the 2012 season only to be sidelined with a back injury. Taysom Hill came in to fill the void, and was replaced by James Lark after a knee injury.
It's the never-ending cycle.
Bronco Mendenhall will need to stick to one quarterback and do all he can to prevent him from being injured outside of the pocket. And yes, that means no QB draws with a minute left in a previously-decided game.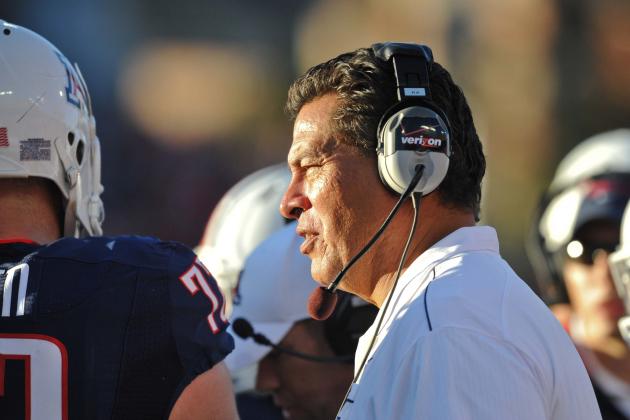 Chris Morrison-USA TODAY Sports
Robert Anae
Mendenhall made a risky move by completely remodeling the offensive staff, and although it has gone well thus far, it could be difficult when the season starts. Offensive coordinator Robert Anae has coached at BYU previously and is familiar with Division 1, but the majority of the new members of the staff don't have much experience at this level of competition.
It will be interesting to see how well these transitions will be made, but the final outcome could or could not be what we hope for.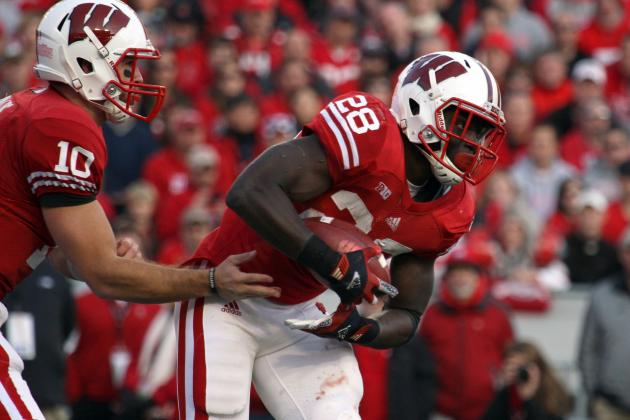 Mary Langenfeld-USA TODAY Sports

BYU will play at Virginia, Notre Dame, Wisconsin, Utah State, Houston and Nevada, and will host Texas, Utah, Boise State and Georgia Tech, to name a few.
To say the least, it could be a long season.
But at the same time, if the defense is anywhere close to where it was last year and the offense takes it up a notch, the Cougars could be a legit threat in the west. It will depend on the big games throughout the season to change their fate, and anything can happen.