USC Football Recruiting: News, Notes and Offers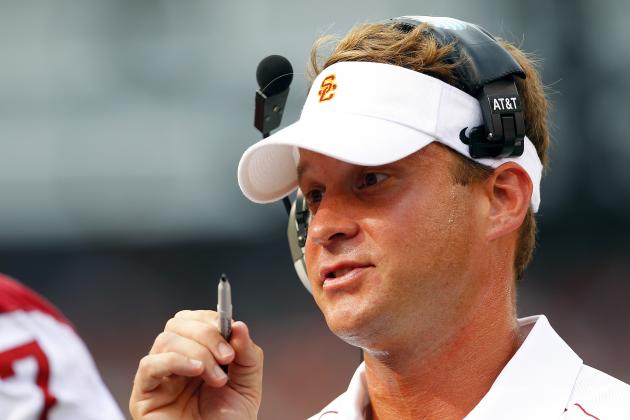 Rich Schultz/Getty Images

As most "recruitniks" know, the signatures secured in February are gathered in the months leading up to national signing day.
As such, Lane Kiffin and his staff continue to work hard on securing pledges from prep players who are plying their trade at the high school level in 2013.
This slideshow will look at some of those efforts as USC attempts to once again secure a class that will have an impact on next year and those to follow.
Some of the news on the recruiting front for USC is perplexing, while some is troubling although not at all unexpected.
And all the while, new offers are being extended, including those to prospects graduating in 2015 as well.
In a year in which the Trojans need to win and do it with style, here are the players that Kiffin will count on in 2014 and beyond.
Begin Slideshow

»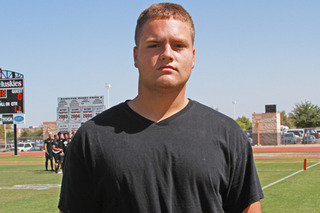 Photo from 247sports.com
Prior to the news of offensive lineman Casey Tucker rescinding his verbal pledge to the Trojans, USC had three O-linemen committed to the class of 2014.
Now down to two, Kiffin and his staff will look to add at least one more to this year's class, but that is predicated on USC holding on to Jordan Poland and Toa Lobendahn, the two offensive linemen they have verbals from already.
In the case of Tucker, a Scout.com 5-star prospect from Chandler, AZ, there were rumblings of his possible defection months ago, and now that it has occurred, it comes as little surprise to the coaching staff.
To its credit, USC has extended a multitude of offers to other offensive linemen, including Damien Mama, a big tackle from Saint Bosco High School in Bellflower, CA, who professed interest in the Trojans and has been seen at many of their practices.
It is not known if Tucker is still considering USC as his final destination, but it is certain that the recruiting department will proceed with or without him.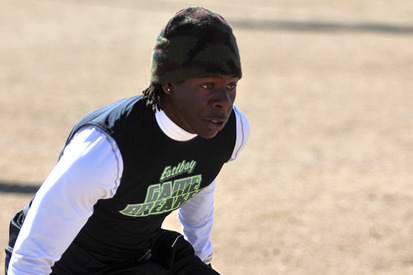 photo from 247sports.com
While USC has done very little wrong in recent years with recruiting, there remains a perplexing question in the 2014 class that demands an answer:
Why is USC waiting so long to offer Dwight Williams a scholarship?
Williams, a Scout.com 4-star linebacker from USC pipeline Serra High School in Gardena, CA, has been interested in the Trojans for quite some time, and while the interest appears to be reciprocal, Williams still waits for that offer.
As one of the West Coast's top players at his position, it seems inevitable that USC will eventually extend that offer to Williams, but in the meantime, he is able to focus on any one of the other 30-plus offers that he has already received.
Also, it should be noted that the Trojans have already offered Adoree Jackson, a Scout.com 5-star prospect and a teammate of Williams, who could also be wondering what is up with the delay of an offer to Williams.
For all concerned, USC needs to pull the trigger on this offer.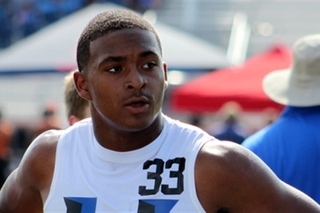 photo from 247sports.com
With the secondary being a primary concern for USC in 2013, the coaching staff is looking to fix those issues with the class of 2014.
To that end, the Trojans have offered Scout.com 5-star safety Jamal Adams from Lewisville, Texas a scholarship to come west to play for the Cardinal and Gold.
Adams is a 6'0", 190-pound athlete whose ball-hawking abilities make him a natural for the defensive secondary.
Aggressive and with a penchant for hard hitting, Adams also has the versatility to play cornerback, which is valuable for a scholarship-strapped program such as USC.
At this point, Adams holds roughly 20 scholarship offers, including those from powerhouses such as LSU, Notre Dame and Texas A&M, and calls them all "medium" in terms of his interest.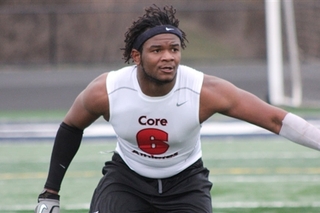 photo from 247sports.com
In Clancy Pendergast's new 5-2 defensive scheme, a heavy premium is placed on athletic, mobile linebackers and that makes Plainfield, IL middle linebacker Clifton Garrett very attractive indeed.
Garrett is a 6'2", 227-pound 4-star prospect according to Scout.com who isn't afraid to take on blockers as he creates havoc in opposing backfields.
Recently, Garrett trimmed his list of favorite suitors and USC made the cut along with such powers as Alabama, LSU, Florida and Notre Dame, among others, and a trip out West might be in the offing for this talented 'backer.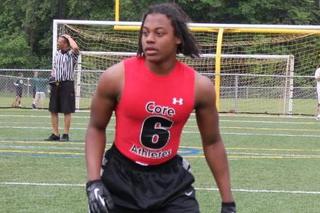 photo from 247sports.com
As stated before, USC has a real need to replenish the linebacker unit as Clancy Pendergast installs his new defense.
And while this does not explain why Dwight Williams still awaits a Trojan scholarship offer, it does account for why Crete, IL linebacker Nyles Morgan has his.
Morgan, a Scout.com 4-star prospect, certainly has the tools to be a star at the next level.
At 6'3", 230 pounds, Morgan combines his excellent size with great sideline-to-sideline pursuit complemented by his great quickness.
For Trojan fans, they will be excited to know that Morgan has plans to visit out West according to Scout.com's Beth Long, who quotes Morgan as saying in regard to his travel plans, "I'll probably get over to UCLA, USC, and Oklahoma as well."
Morgan holds well over 20 offers and calls them all "medium" in terms of his interest.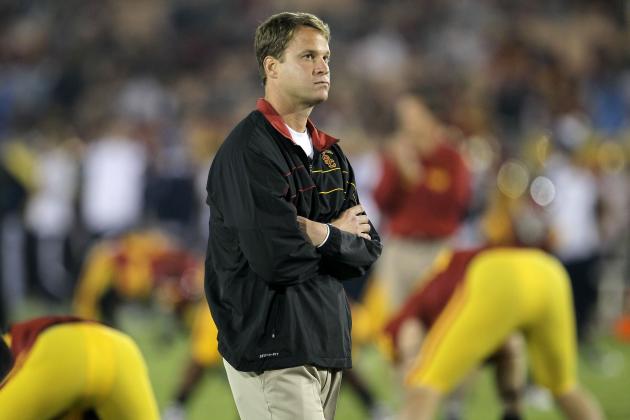 Stephen Dunn/Getty Images

While the action on the gridiron will be absent for the next couple of months, that certainly won't be the case with recruiting.
Amidst the fervent planning by the coaching staff to right USC's faltering ship in 2013 is a concerted effort to bring in talent to bolster the roster in 2014 and beyond.
With the end of the NCAA-mandated sanctions on the horizon and a staff full of some of the best recruiters in the nation, USC will be looking to make some serious noise with the finest high school players around.
And while verbal commitments are often not worth the air expelled to make them (see Casey Tucker and any number of hollow verbals last year), the battles for signatures on letter of intents are won right now when few are looking.
Check back often for more recruiting news as we pass the time prior to the start of the college football season.
And remember, fall camp will start before you know it...