5 Players Who Are Thrilled About Playing the US Open at Merion Golf Club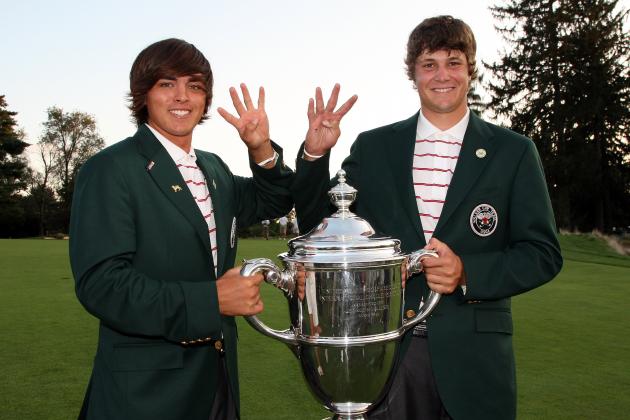 David Cannon/Getty Images
Rickie Fowler was a perfect 4-0 in the 2009 Walker Cup at Merion Golf Club
The East Course at Merion Golf Club will host the 2013 U.S. Open. It opened in 1912 and has been the site of some historic golf events.
David Graham hit every fairway and green in the final round to win the 1981 U.S. Open, the last major tournament played at Merion.
Lee Trevino won the 1971 U.S. Open held at Merion and Ben Hogan struck his famous one-iron shot on the 18th hole in 1950 that has been so immortalized on posters.
Merion being an old course will not play to the length that current touring professionals are accustomed.
Keeping the ball on the fairway and hitting a high percentage of the small greens will decide who will earn the U.S. Open trophy on Sunday evening.
Here is a short list of players that are anxiously looking forward to June 13-16 to take their shot at winning the 112th U.S. Open at Merion Golf Club.
Begin Slideshow

»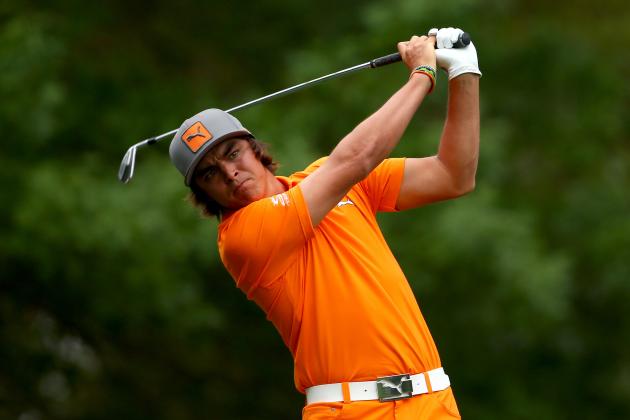 Mike Ehrmann/Getty Images
Rickie Fowler has very good memories of Merion Golf Club
Rickie Fowler was a member of the 2009 U.S. Walker Cup Team that beat the GB&I Team 16-and-a-half to nine-and-a-half at Merion Golf Club. Just a 20-year-old student at Oklahoma State, Fowler was a perfect 4-0 in his matches.
Fowler won nearly every amateur award possible before turning professional after that Walker Cup appearance in 2009.
Four years later, he has just one win on the PGA Tour, but has the overall game to contend at Merion.
Much has been expected of Fowler and Merion would be a perfect spot for him to start to fulfill the high expectations.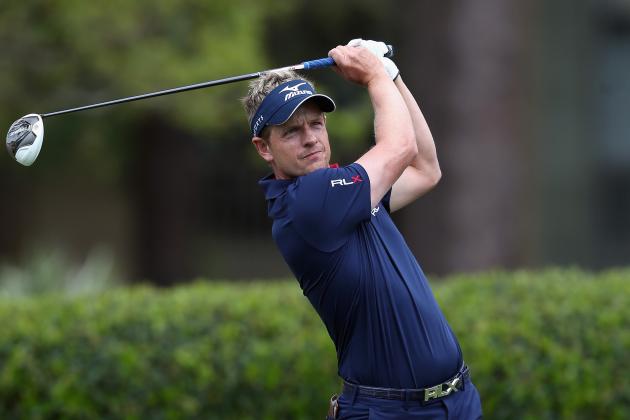 Streeter Lecka/Getty Images
Luke Donald has the short game to win at Merion
Luke Donald is high on the list of "the best players never to win a major championship."
Even though he won four events in 2011, the money titles on both the PGA and European Tours in 2011 and ascended to No. 1 on the Official World Golf Rankings, his golf career will not be complete until he adds a major championship to his resume.
Merion offers the perfect venue for a player of Donald's ilk. His touch and superior ability around the greens should give him an advantage over a large percentage of the field.
Donald will need to keep his tee shots in the fairway to set up his approach shots into the greens and let his putter perform its magic.
Mike Ehrmann/Getty Images
Jim Furyk is the ultimate grinder
Jim Furyk is the ultimate grinder and his never-give-in attitude should suit him well at Merion.
He already has a U.S. Open win on his resume and would love nothing better than to add one more. Another major title would undoubtedly punch his ticket to the World Golf Hall of Fame.
Furyk was a factor in the 2012 U.S. Open at a nearly unplayable Olympic Club until a poor tee shot at No. 16 in the last round on Sunday resulted in a double-bogey and erased his chance of winning a second U.S. Open.
He has had a solid year thus far in 2013 with two top-10 finishes in just five starts.
He controls his ball off the tee and is a superb iron player. If he can make a few putts, he will be a factor on Sunday at the U.S. Open.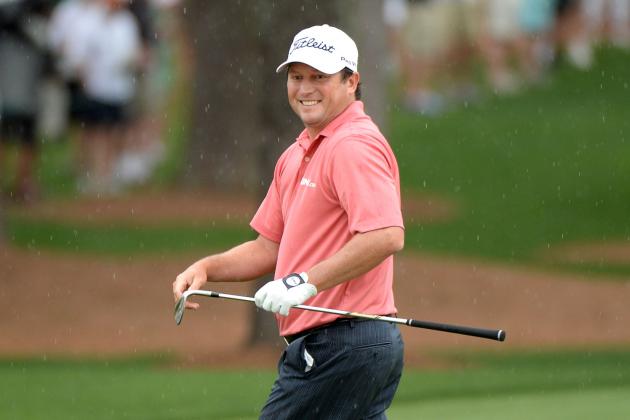 Harry How/Getty Images
Tim Clark knows he can do well at Merion
Tim Clark is one of those guys on the PGA Tour that manages to contend and finish high on the money list every year without being extremely long off the tee.
He has fully recovered from a wrist injury that has kept him from the winners circle since the 2010 Players Championship.
Clark was not that far down the leaderboard at the Masters, finishing T-11.
He is 37 years old and this may be the best opportunity for the gritty South African to win a major championship before his career is over.
His lack of length should not be a concern at Merion. Short game expertise and putting will play an important role in his chance to get a major win.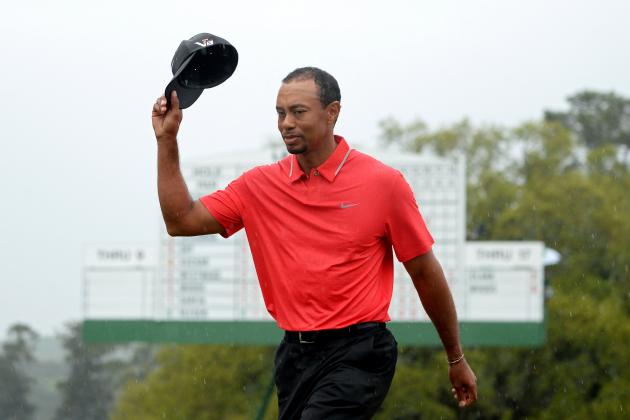 Harry How/Getty Images
Tiger Woods looks forward to every major championship
Tiger Woods gets excited to play in every major. He has been stuck at 14 major wins since the 2008 U.S. Open at Torrey Pines.
Woods had nine top-10 finishes, including three wins in 2012. He has continued his winning this year with wins at Torrey Pines, Trump Doral and Bay Hill.
He did not play particularly well at Augusta National and still finished T-4.
Now at age 37, he wants to start winning majors again and surpass Jack Nicklaus' record of 18 career major titles.
He will be forced to hit fairway woods and irons off many of the tees at Merion.
With his much improved short game and putting stroke exhibited this year, he has a good chance of getting major No. 15.