Philadelphia 76ers: Biggest Questions That Must Be Addressed This Offseason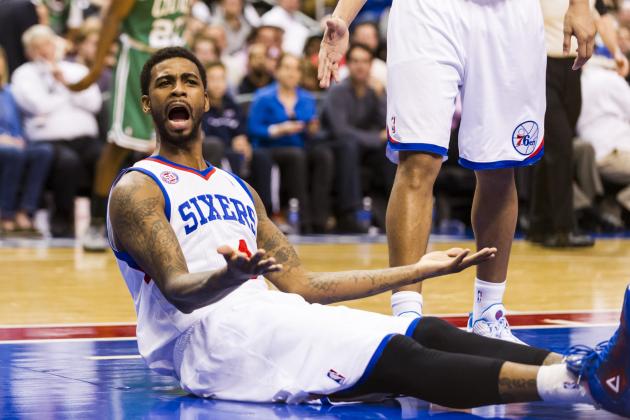 USA TODAY Sports
After a season which knocked the Sixers to the floor left most people associated with the team questioning the direction of the franchise, this offseason will go a long way in determining the answers.
Now that the 2012-13 season has mercifully ended for the Philadelphia 76ers, it brings them to an offseason sure to be filled with more questions than answers. Questions that will be posed and pondered for the months ahead, often repeatedly, incessantly, with no guarantee of a solution before November.
Many of those questions will have multiple options, like a choose-your-own-adventure book.
Depending on the direction taken, it may eventually lead the team to the next chapter of contention—a storyline not seen in town for many years—or it could see Sixers back at the start, with a different set of characters but the same plot which has yet to progress.
As we examine the questions that beg for answers, we begin with the obvious: What now?
Begin Slideshow

»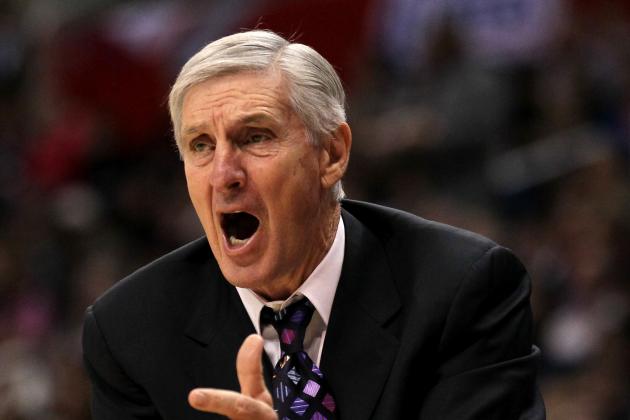 Stephen Dunn/Getty Images

Now that Doug Collins has officially stepped down as the Sixers' coach—their eighth in 10 years— who is the best fit to take over?
Do they target a young up-and-comer, someone to complement an equally young core group of players whose alleged fragile egos (per Yahoo! Sports) were not able to respond to the demands of their fiery prior coach? How about a big name from the college ranks looking to prove that his success can translate to the pros?
Or will an equally demanding coach with a more proven track record than Collins' three-and-out resume resonate?
And if so, would that caliber of individual—someone like a Jerry Sloan, the Van Gundy brothers or, in a fabulous pipe dream, Phil Jackson—even want the job? And if they did, would they be willing to stick around long enough to right the ship?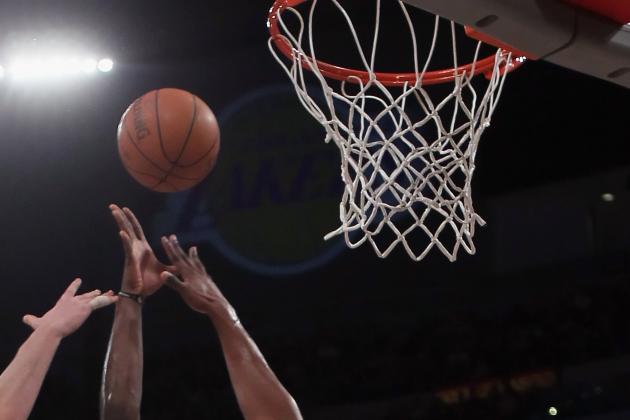 Jeff Gross/Getty Images

After the Andrew Bynum Debacle (the official title), do the Sixers even bother to hit the reset button and try their snakebitten luck by re-signing him? Or, heaven forbid, will they justify standing pat with the triumvirate of Spencer Hawes, Arnett Moultrie and Lavoy Allen?
If not, will they still make the center position a top priority, considering they have not had an All-Star-caliber big man since a past-his-prime Dikembe Mutombo wagged his finger around the court a decade ago?
If so, will they find that fit in free agency? Is Al Jefferson that guy? Does he exist in the draft?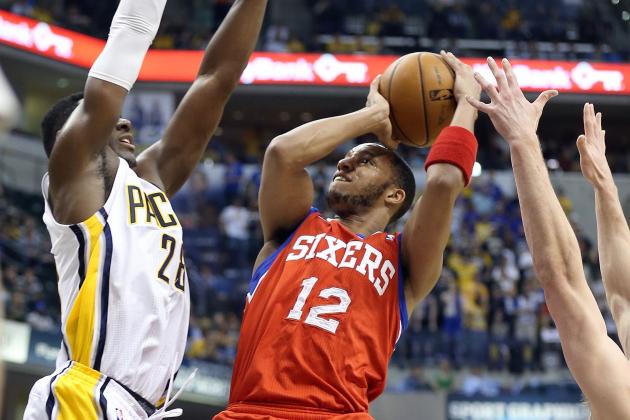 Andy Lyons/Getty Images

Does Evan Turner have a future in Philadelphia? If so, can the right coach or system finally bring out the game that made him a Naismith Player of the Year and No. 2 overall pick just three years ago?
If not, can he still be a valuable complementary piece? Can that even happen without the offense built around him?
If Turner's future with the Sixers isn't addressed before next season, will it pose an issue with him heading into the last year of his contract? And will his trade value ever be higher than it is now?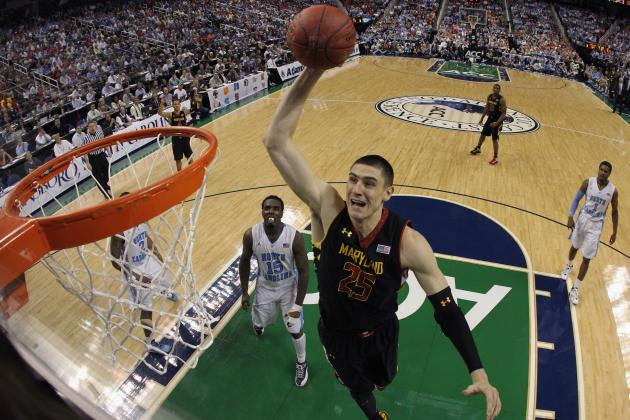 Streeter Lecka/Getty Images

Considering the loss of future picks, how do the Sixers approach what could amount to being one of the most crucial drafts for them in years?
Do they select based on position priority or simply go for the best player available? Will there even be a franchise-changer to choose from by the time they're on the clock? Could Alex Len be that guy?
If not, would there be trade equity in the pick?
Better yet, can they just make an "arrangement" with David Stern before the lottery to ensure that the ping pong balls fall their way?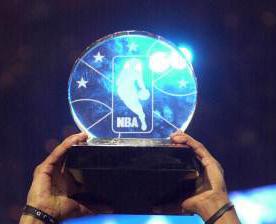 M. David Leeds/Getty Images

After briefly reinvigorating a sleeping fanbase with a surprising 2012 playoff run followed by an equally surprising blockbuster trade which ultimately left them disenfranchised once again, can the Sixers find a way to win the fans back?
Will they keep that in mind when selecting the next head coach? Since the last two local heroes in Maurice Cheeks and Collins backfired, would they even consider that route again with an Aaron McKie or Jay Wright?
Do they have another blockbuster trade or signing up their sleeves this summer that can add personality to an otherwise humdrum squad?
Can the new ownership group take a page out of the book of vivacious trainer-turned-president Pat Croce with an aggressive PR campaign featuring tons of promotions and town-hall-style meetings with season ticket holders in the hopes of recapturing the pride and passion that this championship-starved city once had for basketball?
Or, simply enough, will the Sixers realize that fielding a perennial winner cures all?