Tianlang Guan at Masters 2013: What's Next for 14-Year-Old After Star Turn?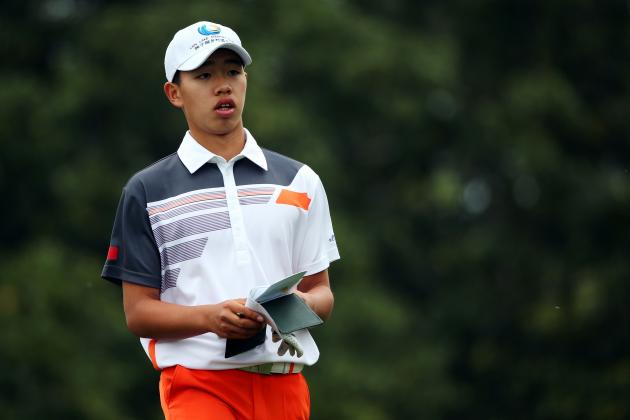 Andrew Redington/Getty Images
Scorebook in hand, Tianlang Guan had trouble with pace of play, but played well at Augusta.
China's Tianlang Guan is the newest sensation in golf for what he accomplished last week at the 77th Masters.
Even though Guan is just 14 years old, he made the cut and was the low amateur in the event.
But now comes the post-Masters and what that means for the youngster who became the darling of golf fans across the world in Augusta, Ga.
Even so, there are plenty of questions about his future, not only as a person but also as a possible leader in the world of golf.
Here is a list of five things that need to be given serious consideration by Guan, his parents and advisers.
Begin Slideshow

»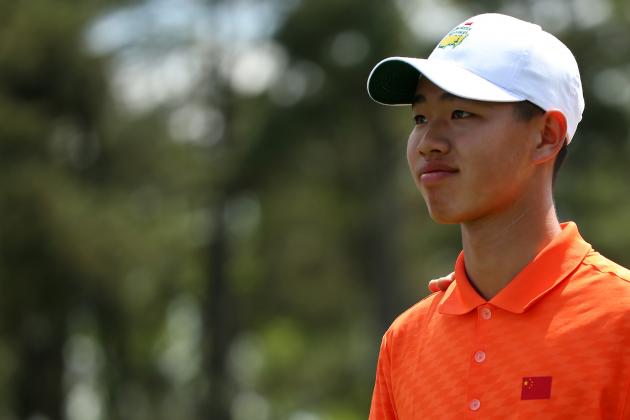 Mike Ehrmann/Getty Images
Tianlang Guan needs to be given time to grow up.
We were reminded over and over during the Masters that Tianlang Guan was 14 years old. We need to continue to remember that as time goes on.
This is an eighth-grader who has yet to experience the wonders of algebra, physics and calculus. Let's let him do that.
While he's growing his mind, his body will grow as well from the spindly youngster we saw last weekend. He's obviously very talented, but let's let him grow up.
Can you say Michele Wie?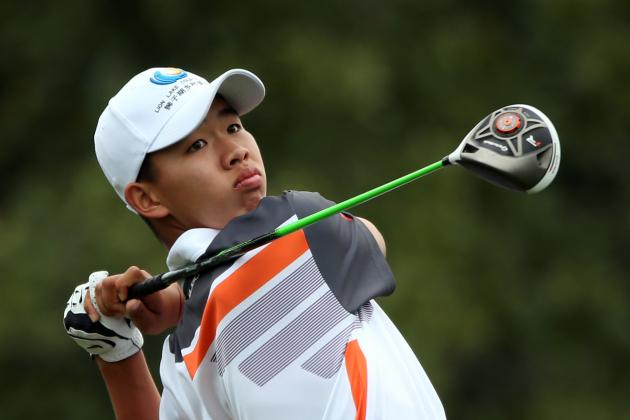 Andrew Redington/Getty Images
Tianlang Guan needs to keep on winning against his peers.
As a result of his making the cut at Augusta National Golf Club, there are opportunities for him to get sponsors' exemptions into a number of PGA Tour events.
He'll take advantage of the first of those next week when he plays at the Zurich Classic of New Orleans.
There's nothing wrong with taking advantage of a couple of those before heading back to China. But moderation needs to be the key.
He had a great week at the Masters, defying all odds. But he needs to go home, continue to win at the junior and high school level.
Again, the mistakes made with Michele Wie need not and should not be repeated.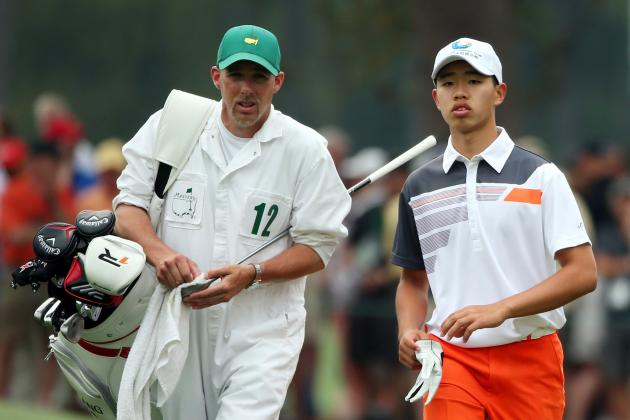 Andrew Redington/Getty Images
Tianlang Guan has a chance to be a role model for millions of Chinese.
It may be hard for him to grasp this, but when Guan won the Pacific-Asian Amateur to qualify for the Masters, he became a source of great joy for millions of Chinese.
When he was the only amateur to make the cut at the Masters, he became a hero in his native land.
The teenager might not fully understand what that means in terms of expectations for him both now and down the road.
The kid can obviously play, but if it is his goal to become one of the game's elite, he and his personality need to become more Rory McIlroy than Tiger Woods.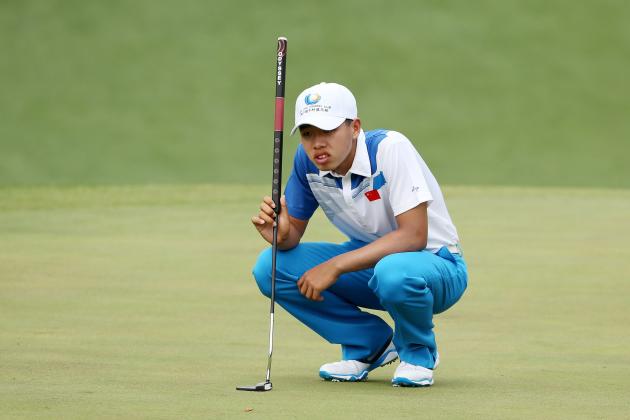 Andrew Redington/Getty Images
Too much time over shots, like this putt, make Guan a slow player.
Tianlang Guan can't control how quickly he grows, how quickly he matures emotionally and mentally.
But there is something he can incorporate starting the very next time he plays: PLAY FASTER.
There was outrage when he was hit with a stroke penalty for slow play in the second round, a stroke that could have kept him from making the cut.
The bottom line, however, is that he plays slowly.
Yes, it is Augusta, it is tough and the conditions were tough.
The kid has a chance to be the face of pace of play consciousness and hopefully drag millions of other young players with him.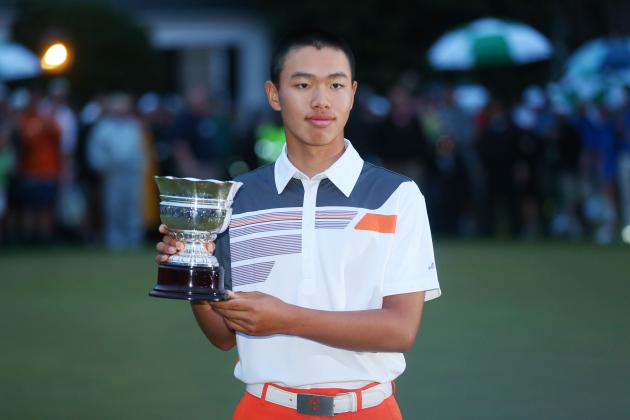 Mike Ehrmann/Getty Images
Tianlang Guan won the Silver Cup but that's not a reason for him to turn pro.
In a lot of instances, the headline would mean a player should get his college education before turning professional. But this isn't most instances.
We're talking about an eighth-grader here!
Being a professional golfer today requires much more than being able to hook a wedge 40 yards from the trees.
Guan needs learn all the basic skills and even go beyond that if he is to go on and become a star in the game.
The road to the PGA Tour is littered with the likes of Ty Tryon, a youngster who believed they could go directly from high school to the pros.