Rating the Chelsea Players in 3-0 Win over Fulham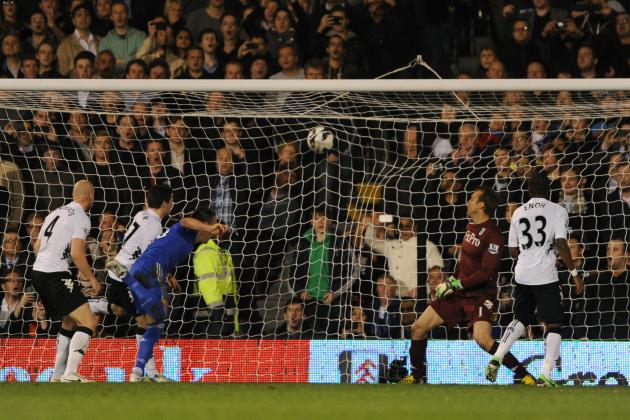 Steve Bardens/Getty Images

This West London derby was Chelsea's game in hand over their rivals for Champions League qualification. After a disappointing FA Cup semifinal defeat to Manchester City, the Blues knew that taking all three points back down the Fulham Road was crucial in determining how they finish the 2012-13 Premier League season.
After a nervous start, Chelsea found their rhythm and took the lead with a stunning strike from David Luiz after 30 minutes. A brace of typical John Terry goals from the recalled captain sealed the win, which saw Chelsea move up to third in the league, still with a game in hand over Arsenal.
The following are the ratings for Chelsea's starting 11. Every player starts at 5/10, and points are awarded or deducted based on attitude, work-rate and contribution to the game. A goal scored by a defender is weighted higher than one scored by a striker, and red cards and missed penalties get an automatic one-point deduction. Statistics are taken from WhoScored.com.
Begin Slideshow

»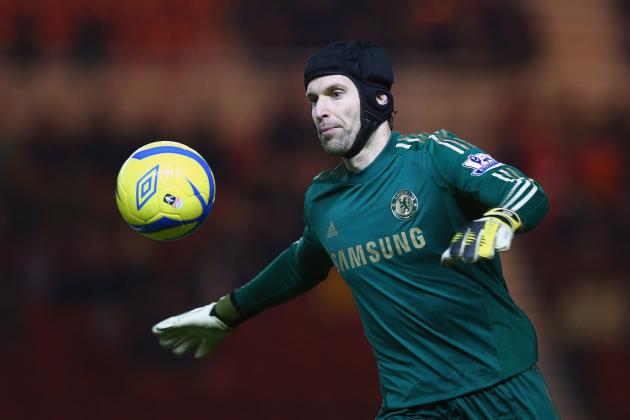 Clive Mason/Getty Images

Petr Cech kept his first clean sheet in four games and made some crucial saves in the first half, most notably from a low Urby Emanuelson strike. His goalkeeper distribution was excellent, finding a blue shirt on 10 of 11 attempts.
Fulham gave up toward the end of the match, leaving Cech with very little to do, but his efforts were key to Chelsea's victory.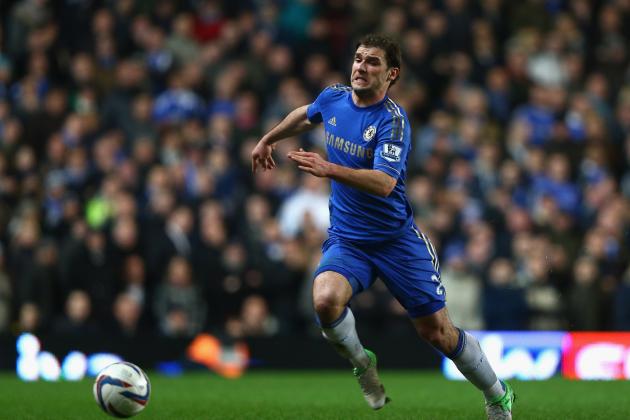 Clive Mason/Getty Images

Branislav Ivanovic moved back to his natural position at right-back to give Cesar Azpilicueta a rest. His passing accuracy of 85 percent saw him involved in Chelsea's first promising attack of the match, and he won 80 percent of his aerial duels.
Two of his three tackles were successful, and he made two interceptions during a performance that saw the Serbian look far more comfortable than he does at centre-half.
David Luiz has been trying to score that goal all season. Every free kick within 40 yards of the goal has seen Juan Mata place the ball, only to leave it for Luiz to send flying over the bar. This time he managed to keep it down, and the speed at which it hit the back of the net makes me concerned for the welfare of the people in row Z of the Matthew Harding Lower.
Aside from the wonder goal, his passing accuracy was a shocking 61 percent, but he made three successful clearances as he stole the show with that sublime strike.
Steve Bardens/Getty Images

Captain, leader, legend John Terry returned to the starting lineup after missing the first FA Cup semifinal in his Chelsea career. Scoring two typical John Terry headers, he proved to Rafa Benitez that using him sparingly is costing the side valuable guidance.
Leading by example is what Terry is best at, and with three successful clearances and a passing accuracy of 88 percent to go with a brace of goals, he did it again in this crucial derby.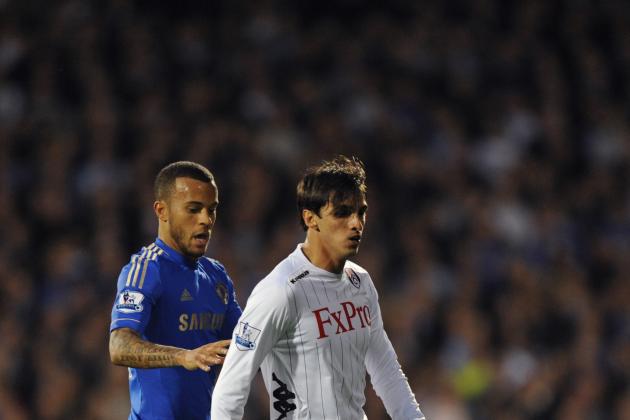 Steve Bardens/Getty Images

Ryan Bertrand is holding his own, deputising for the injured Ashley Cole. He had a quiet match at Craven Cottage, as most of the action went through Branislav Ivanovic and Eden Hazard on the right, but 22 of his 24 passes were accurate. He made one tackle and one interception, but committed three fouls, knocking 0.5 off his total score.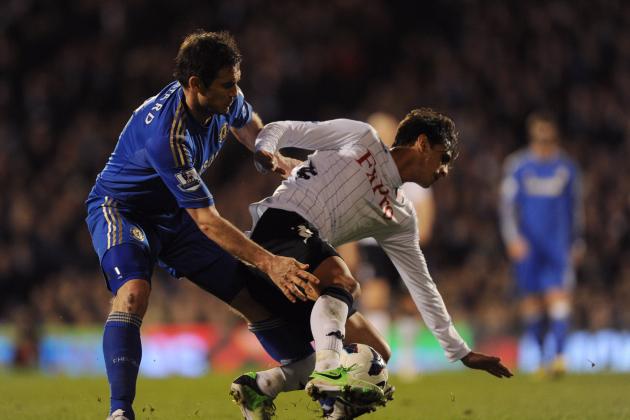 Steve Bardens/Getty Images

Having sat out the FA Cup semifinal, Frank Lampard made his 600th appearance for Chelsea at Craven Cottage and had the chance to score his 201st goal inside 10 minutes. Mark Schwarzer managed to save the volley and kept out a further two Lampard efforts in the course of the match.
His passing was 83 percent accurate, and he made a crucial block on the edge of the box, but he looked at his best when involved in the attack. Rafa Benitez will need to start Lampard in a more advanced role if the midfield legend is to beat Bobby Tambling's record before his contract expires.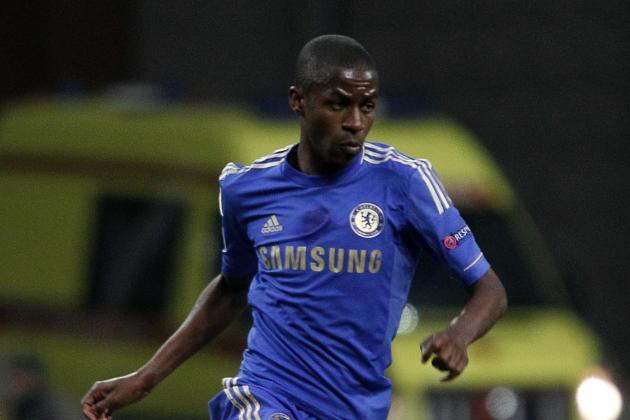 Dmitry Korotayev/Getty Images

Ramires created two goal-scoring opportunities with an overall passing accuracy of 94 percent. He made six interceptions as he was forced into a deeper role while Lampard roamed forward. He also made one clearance and four tackles in another impressive performance.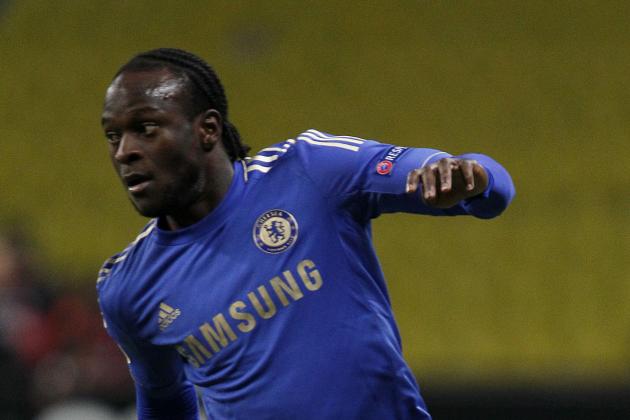 Dmitry Korotayev/Getty Images

Moses found it difficult to get into the game early on, as the bulk of Chelsea's attack was going through Eden Hazard and Juan Mata. When he switched wings with Hazard, he found it easier and drew a save from Schwarzer.
However, his passing was a woeful 69 percent accurate, and he missed all of his teammates with each of his four crosses.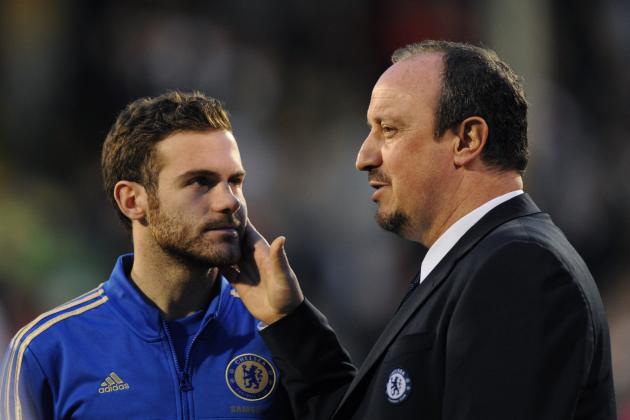 Steve Bardens/Getty Images

If Gianfranco Zola was a wizard, then he was the Albus Dumbledore to Juan Mata's Harry Potter. Mata got the assist for Chelsea's second goal, floating a beautiful cross for Terry to head home, as well as creating four further chances for his teammates.
All three of his corners found a blue shirt, and he won three of three take-ons after a slow start to the match.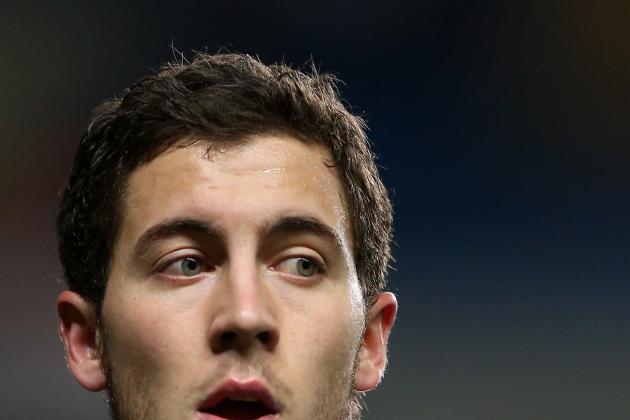 Scott Heavey/Getty Images

Hazard teed up David Luiz for the defender's wonder strike, but failed to have an attempt himself. His 90 percent passing accuracy saw him create one other chance for the team, as well as making two interceptions and completing two of two take-ons.
He was not as active as usual, but fatigue is bound to play a part in that as Chelsea reach the most crucial point of the season.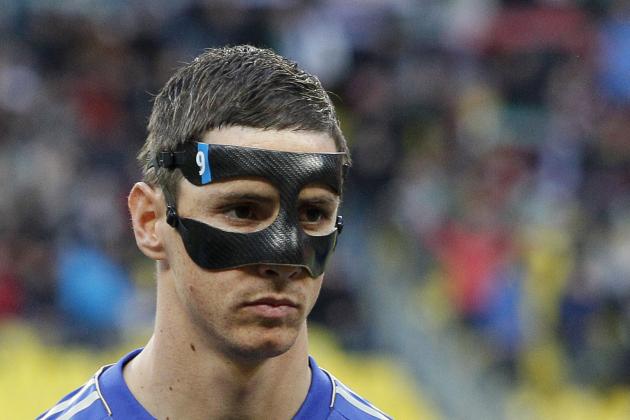 Dmitry Korotayev/Getty Images

Fernando Torres had three shots at goal, and although he couldn't find the target, it shows that there is still some of his old fire inside him. He got the assist for Terry's second goal, as he skimmed Mata's corner toward his captain's head
Torres the defender also had a great game, making two clearances and three tackles in an all-round performance that saw him run with intent. Hopefully this particular "Torres is back" episode lasts longer than the previous ones did.