Montreal Canadiens vs. Pittsburgh Penguins: Live Score, Updates & Analysis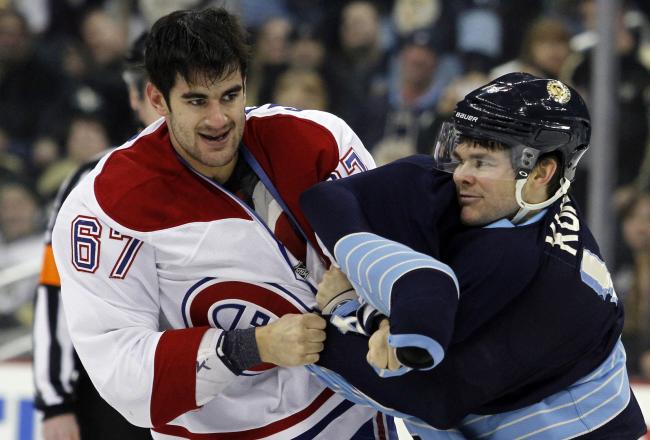 Justin K. Aller/Getty Images
The Crosby and Malkin-less Pittsburgh Penguins had all the firepower they needed, scoring a half-dozen goals in a 6-4 win over the Montreal Canadiens on Wednesday night at the Consol Energy Center in a potential preview of the Eastern Conference finals.
Brandon Sutter opened the scoring 7:24 into the first period with a slick shot from the circle after skating into the Montreal zone with speed. The goal was Sutter's first goal in 11 games.
Just two minutes later, Pittsburgh extended its lead to 2-0 on a Brenden Morrow shot from the high slot. Pascal Dupuis set up the play with an excellent effort to charge the net and get the puck into that slot area.
Then, with just 21 seconds left into the third, Jarome Iginla buried a Chris Kunitz cross-ice pass on the powerplay to give Pittsburgh a commanding 3-0 leading as the teams entered the first intermission.
Michel Therrien pulled his starter, Peter Budaj, in favor of a slumping Carey Price to start the second, but to no avail.
In that frame, the Canadiens and Penguins traded two goals apiece. Both Morrow and Sutter scored again for their own pair of goals on the game, while Brian Gionta and Alex Galchenyuk accounted for Montreal tallies.
In the third, Gabriel Dumont brought Montreal within two goals, giving the Habs life, only to be answered by Douglas Murray's first goal in 146 games—the longest such streak in the NHL.
Andrei Markov scored with ten seconds left in the game to make it 6-4 Pittsburgh, a score that did not reflect the way the game was played.
Brenden Morrow notched the Gordie Howe Hat Trick after dropping the gloves with P.K. Subban in the third period to go along with his two goals and assist.
Montreal actually outshot Pittsburgh in this one, 35-29, but the Penguins outhit the Canadiens 33-21 and used that physical play to key victory.
Pittsburgh moves to 14-1 at home in its last 15 games and 33-10 overall with 66 points. Montreal is now 26-12-5 with 57 points.
It's a final in Pittsburgh as the Penguins defeat Montreal 6-4 as Andrei Markov scores with 10 seconds left in the tilt.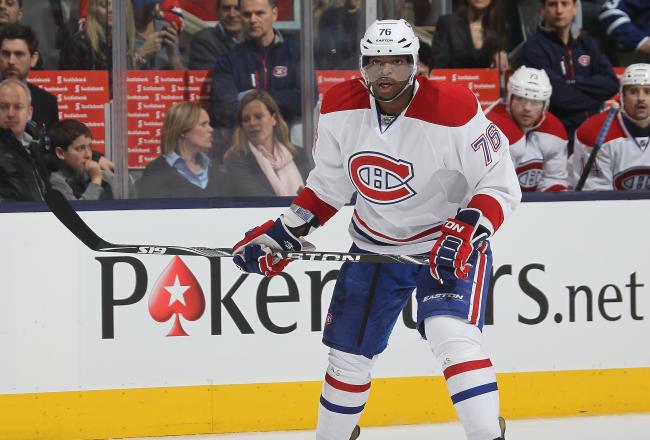 With Prust and Morrow both in the penalty box, PK Subban is thrown from the game and given a misconduct for roughing. Pens on a 4-3 powerplay. Still 6-3 Pens.
Penguins 6 - Canadiens 3
Score remains 6-3, interesting to see what happens between Morrow and Subban when they get released from the sin-bin.
Brenden Morrow has a Gordie Howe hattrick now: goal, assist and fight.
Morrow and Subban in what was more of a wrestling match than a fight. A couple good headlocks involved, a few awkward punches and then Morrow body slams Subban to finish it.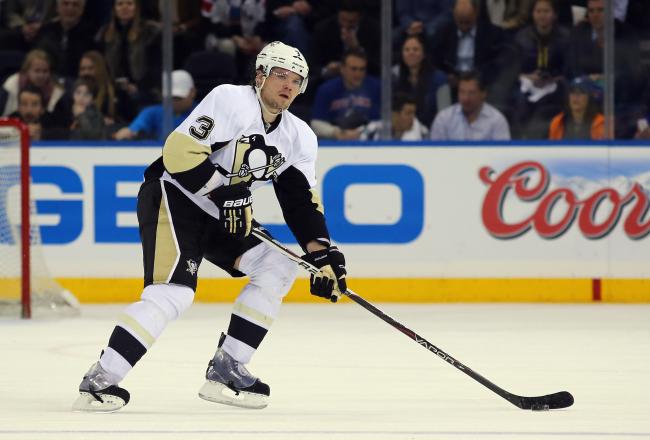 Penguins 6 - Canadiens 3
The immoveable object, Douglas Murray, scores to make it 6-3. A very nice answer back from the Penguins and a bad goal to give up if you're Montreal. Murray had gone 146 games without scoring a goal. Wow.
Penguins 5 - Canadiens 3
Penguins can't convert on the extended powerplay and Montreal answers back on Gabriel Dumont's first career NHL goal. We have a bit of a game on our hands.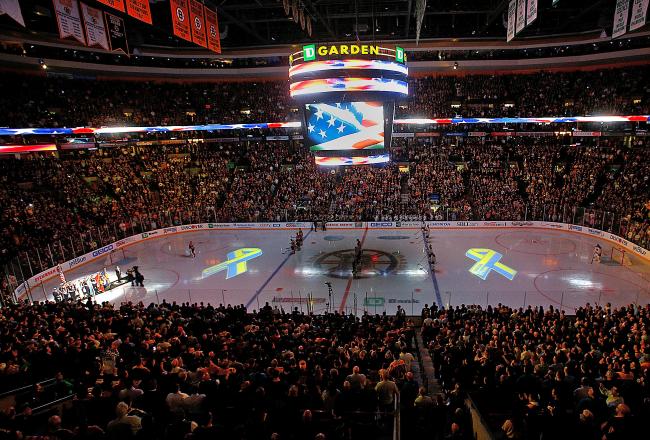 Here's a link to the video of the National Anthem in Boston prior to the game. Gave me chills, enough said.
http://video.bruins.nhl.com/videocenter/console?catid=0&id=240032&cmpid=embed-share-video
Penguins 5 - Canadiens 2
Pens start with more than three minutes of PP time to start the third period.
Strike that from the record....Boston goes up 2-1 on a Chris Kelly goal.
In what seems like an extremely long intermission, here is an update from Boston: the Bruins and Sabres remain tied 1-1 at the TD Bank North Garden.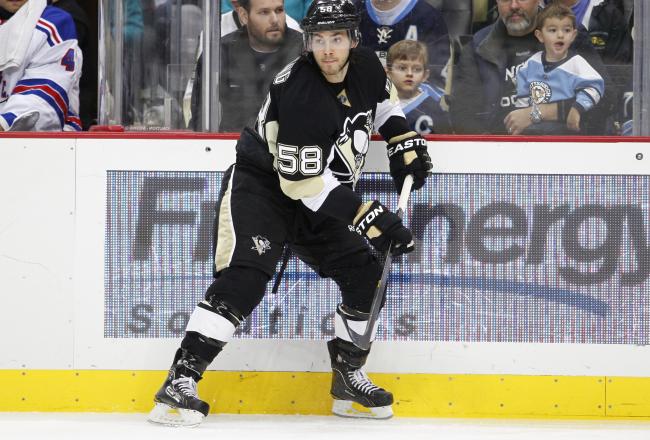 Penguins 5 - Canadiens 2
Second period musings:
-Brenden Morrow deserves first star of the game for his performance: 2 goals and 1 assist
-Brandon Sutter is right there behind him with two goals
-Pittsburgh will start the third period with another powerplay on yet another Brendan Gallagher penalty. This time it's the four minute kind for a high sticking penalty on Matt Cooke.
-Montreal is actually outshooting Pittsburgh 22-17. Surprise, surprise.
-But, Pittsburgh has a huge advantage in hits and is bringing the play to Montreal.
-I don't know about you, but I'm a very happy man knowing that Alex Galchenyuk will play his international hockey for the USA. Sochi anyone?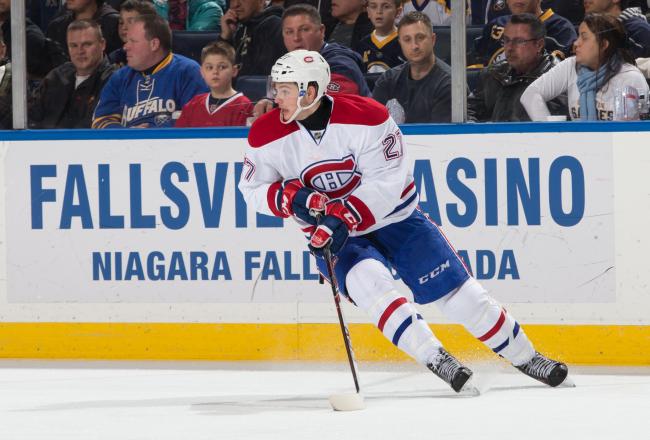 Penguins 5 - Canadiens 2
The very talented Alex Galchenyuk with some nifty mitts putting the puck over the shoulder of Marc-Andre Fleury to make this thing 5-2.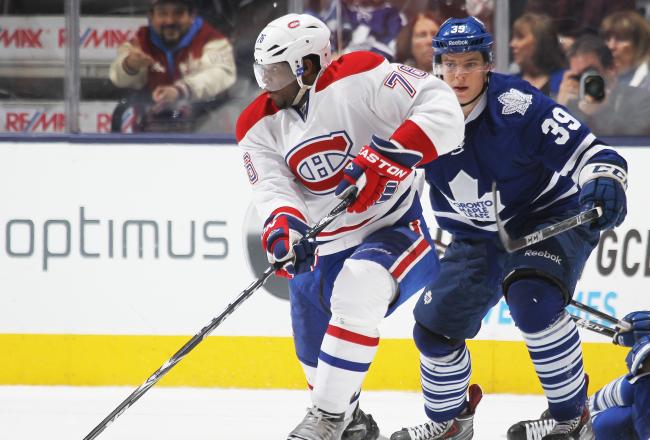 Kunitz with a really big hit on the much bigger Subban - this thing could get really chippy given the score and situation heading into the playoffs. Pens still on the penalty kill.
Penguins 5 - Canadiens 1
Tanner Glass goes to the box for roughly, Canadiens on the powerplay.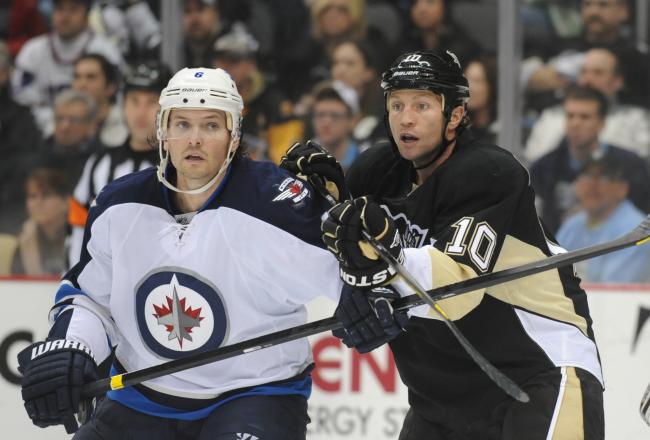 Penguins 5 - Canadiens 1
Brenden Morrow has been all over the ice tonight, two goals and one assist, a nice performance for a guy that'll be on the third line when Malkin, Crosby and Neal return.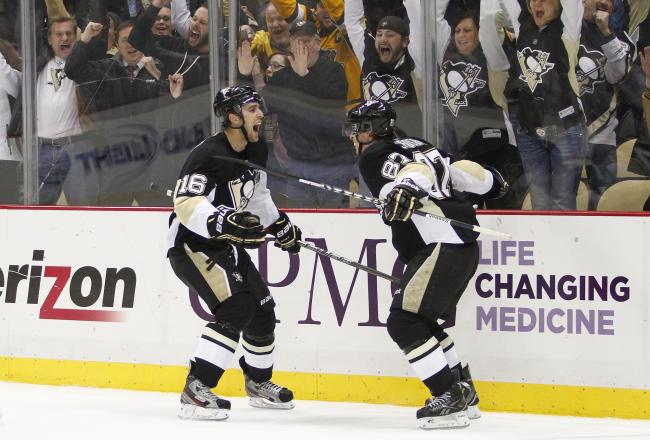 Penguins 5 - Canadiens 1
Off a Morrow shot, Sutter battles nicely in front of the net to bury the rebound. It's now 5-1 Pittsburgh on that powerplay tally.
Penguins 4 - Canadiens 1
The diminutive Gallagher takes another penalty and now Pittsburgh is back on the powerplay with half of the game played.
Crosby, Neal and Martin all skated for the Penguins this morning. All three are injured and Pittsburgh looking to have them back for the playoffs.
Penguins 4 - Canadiens 1
Gionta scores for Montreal to make it 4-1. Montreal not going away without some kind of an answer, but they'll have to increase their tempo and work rate in they truly want to get back into this one.
Up in Boston, Buffalo has tied the game at one...remember, Boston and Montreal are one point apart in the division.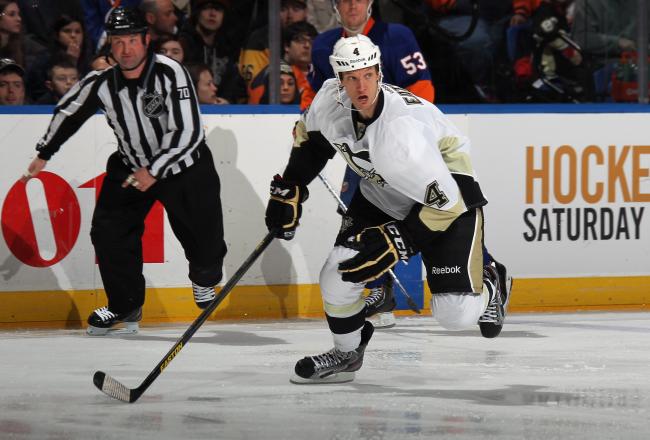 Penguins 4 - Canadiens 0
Most ridiculous stat of the night, because this one is a laugher, is that the Penguins are 17-1 with Mark Eaton in the lineup. Who needs Crosby and Malkin when you have those numbers on your side?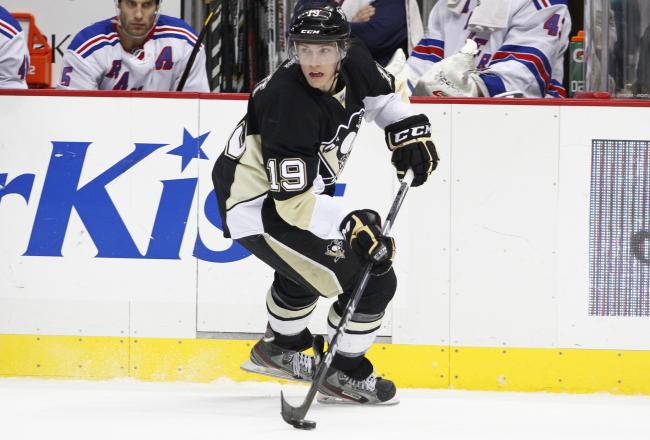 Penguins 4 - Canadiens 0
That should do it. Early in the second, Beau Bennett dishes to Brenden Morrow on a two-on-one and Morrow converts for his second of the game. Great saucer pass from Bennett and an easy conversion.
Penguins 3 - Canadiens 0
Montreal's powerplay yields nothing, Penguins still up big. If Montreal has dreams of clawing back, they'd better do more with their opportunities.
Penguins 3 - Canadiens 0
Tyler Kennedy takes an early penalty, Montreal back to the powerplay with a great opportunity to claw back into this game. Break out the chisels if you're the Canadiens.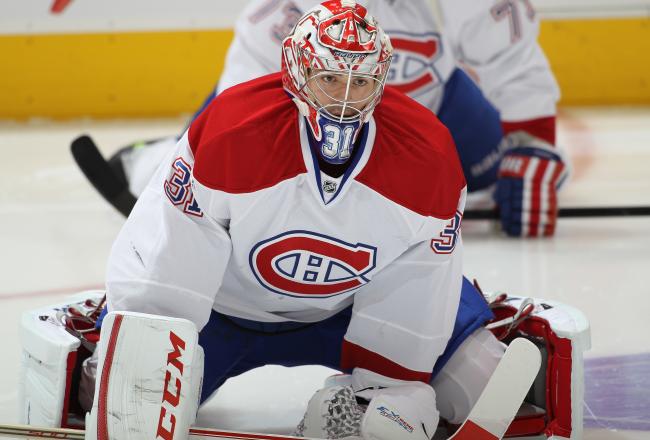 Penguins 3 - Canadiens 0
Michelle Therrien pulls Peter Budaj to start the second period - Carey Price now patrolling the crease for Montreal.
This article is
What is the duplicate article?
Why is this article offensive?
Where is this article plagiarized from?
Why is this article poorly edited?

Montreal Canadiens: Like this team?