New York Mets Minor Leaguers Who Will See Time in the Majors This Season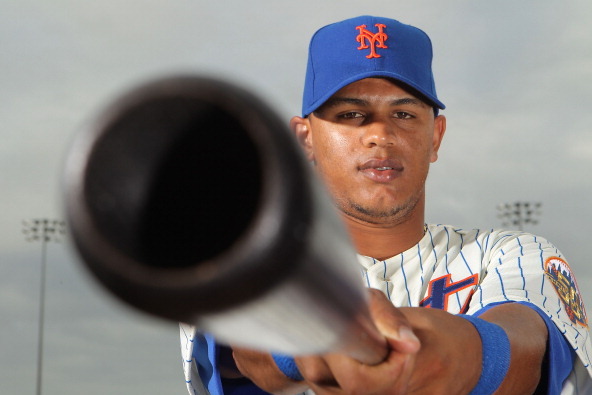 Marc Serota/Getty Images

This is a critical year for the New York Mets organization as a whole. They not only need to see their top prospects graduate to the big leagues, but they must have some of their lower-level players develop into legitimate prospects as opposed to projects.
With 2013 likely another stage in the rebuilding process, there will be an influx of players getting the opportunity to prove their worth in the big leagues. Not all players will pan out, such as Elvin Ramirez, who was extremely impressive in the minor leagues in 2012 but pitched nervous at the big league level.
Here are four players who will be promoted, with the first two being the most obvious.
Begin Slideshow

»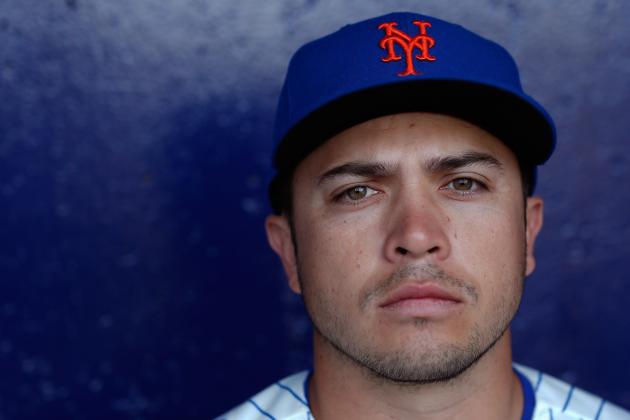 Chris Trotman/Getty Images

The hitters on the Las Vegas 51s appear to be enjoying their time in the Pacific Coast League thus far. Through the first two weeks of the season, there are four regulars hitting over .300, with Wilmer Flores just beneath the threshold.
One of those players is the highly touted Travis d'Arnaud, who is regarded one of the top prospects in the game.
The 24-year-old catcher is on the precipice of being promoted, partly to preserve his arbitration eligibility but also as soon as John Buck's bat cools off.
Travis d'Arnaud has been swinging a hot bat as well. He has nine hits in his first 30 at bats. His impressive numbers don't end there, however. He has scored 12 runs, which is solid for a catcher. He has five doubles and one home run to go along with eight RBI.
More impressive is his plate discipline. He has walked 12 times while fanning only seven times. His OPS is 1.055.
In short, d'Arnaud will be up this season. He does everything well, and he plays a premium position.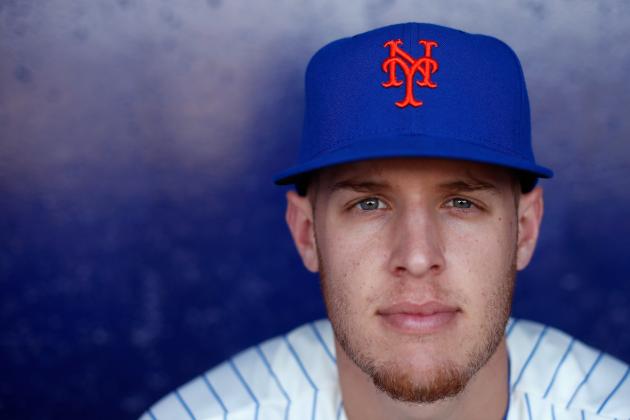 Chris Trotman/Getty Images

Some people have forgotten about Zack Wheeler somewhat due to the incredible start to Matt Harvey's season. To think some people have said that Wheeler possesses an even better arsenal of pitches. Clearly, that is based on scouting reports, but he does appear to be on the cusp of being in Flushing.
His first two starts were uneven. To be fair, the PCL is a very difficult league to pitch in for anyone. It can be especially tough to pitch with a blister, as Wheeler did.
In his last start, he did not walk anybody, which is a positive sign. He is not dominating, but neither was Harvey last season in the minors.
Through his first three starts, spanning 14 innings, Wheeler is 0-1 with a 3.86 ERA. He has allowed 17 hits, six walks and fanned 17. Obviously, the strikeout numbers are there, but his 1.64 WHIP must be lowered before he is considered for a promotion to the big club.
I fully expect that to happen.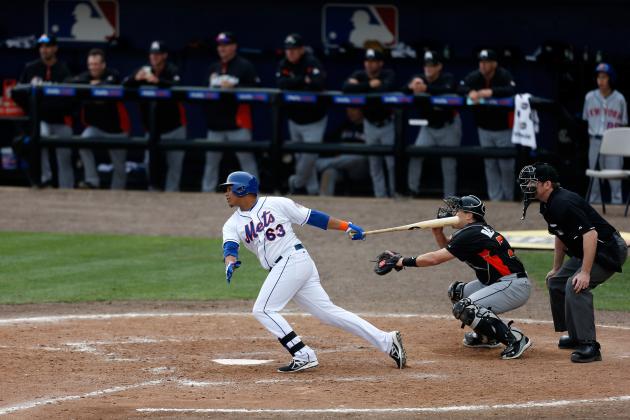 Chris Trotman/Getty Images

The Mets have very few outfield prospects on the verge of helping the big league club. There was some buzz that Matt den Dekker could have filled that role, but he had trouble making contact in spring training and then was injured.
Cesar Puello received some hype for his speed and power combination, but he appears to be someone who was derailed with injuries and never reached his potential.
I do think, however, that Juan Lagares is underrated and will be in the outfield this year. He is not young anymore, at 24, and he has already established that he can hit at the upper levels of the minor leagues.
He's off to a .346 start with two home runs and an .890 OPS. Obviously, Las Vegas contributes to those numbers, but the Mets aren't in a position to be picky about promoting playmakers. He should be with the big club.
Not many people were familiar with Jack Leathersich when he was drafted in the fifth round of 2011. That's because he was coming from Division-II UMass-Lowell.
After his mind-boggling strikeout totals, however, it was impossible to ignore him. In his first year of professional ball with the Brooklyn Cyclones, he tossed 12.1 innings and struck out 26 while allowing only one run.
In 2012 he tossed 72 innings and again posted an incredible strikeout total of 113. He got promoted to Double-A Binghamton and has thrown 4.2 scoreless innings to start the year with five strikeouts.
He is not big (5'11") but he is very deceptive and throws a tailing fastball in the low-90s that appears to be very hard to hit, especially in the video above.
It is not hard to imagine him climbing the ladder, especially because he is a lefty that specializes in strikeouts.
Paul DePodesta has noticed him as well.