NFL Standings at the End of the 2009-2010 Season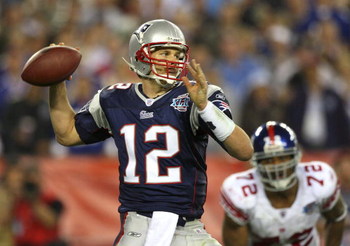 The 2009-2010 season of the NFL is coming up fast, racing toward another outstanding show.
We still have months to go, and all of the offseason workouts, the NFL Draft, and preseason to get through, but here is a preliminary look.
I doubt it will be even close to accurate, as there are things that change in the NFL without anyone being able to predict them. Injuries, trades, players breaking out; any of those things could change this standings list.
But as of now, here are my thoughts on the final standings after all 17 weeks of the season have been played. I will have new rankings up periodically before the season, and one right after the draft as well, so keep watching.
These rankings are my own personal thoughts, so they probably have no bearing on the actual standings after week 17.
32. The Oakland Raiders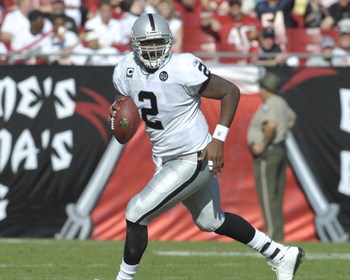 The Raiders haven't won more than five games in a season since 2002, coincidentally, the last season they did anything of importance. With luck they'll go 1-15 this year, with their sole win coming against Kansas City.
1-15
31. The St. Louis Rams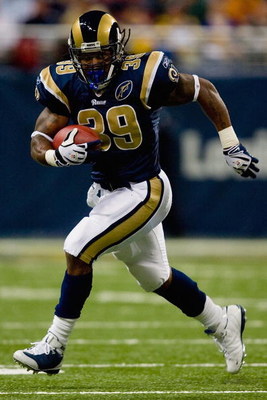 The Rams have been floundering for a while now, and don't look for their fortunes to change. I predict they'll win two games next season, with wins against Seattle and Jacksonville.
2-14
30. The Jacksonville Jaguars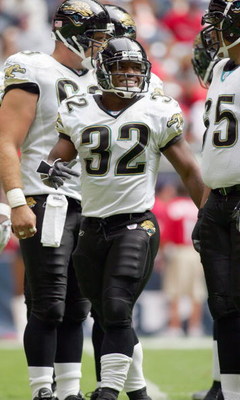 The Jaguars hit a speed bump last season, but I feel like they're going to hit a canyon this season. They seemed to play half-heartedly in quite a few games last season, and until they show me they still care, I see them not caring themselves into a top three pick. They should win against Tennessee, Houston, and Arizona.
3-13
29. The Cleveland Browns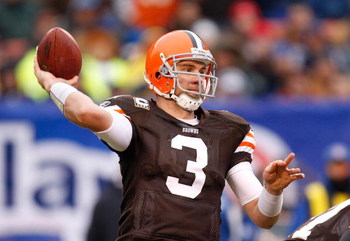 The Browns aren't a BAD football team, just terribly inconsistent. They need to gain some stability soon, and this off-season hasn't shown that they can do that yet.
Mangini will keep them afloat though, and I see them picking it up in upcoming seasons. Wins include Cincinnati, Baltimore, Oakland and Jacksonville.
4-12
28. The Detroit Lions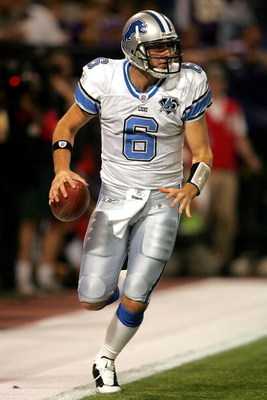 The Lions have done nothing huge this offseason, and unless they overhaul their team with the draft, it look to be in the same boat as last season. Their new logo looks snazzy...but that doesn't affect the team at all. They have a chance at beating Chicago, Minnesota, St. Louis, and Cleveland.
4-12
27. The Kansas City Chiefs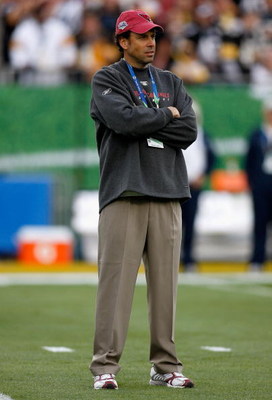 Kansas City is on a path to contending, just...not this year. This is a classic rebuilding year for them.
I think they'll actually do pretty well outside of their division, at 4-6, but the 1-5 division record kills them. Wins come against Oakland, Washington, Jacksonville, Cincinnati and Cleveland.
5-11
26. The Cincinnati Bengals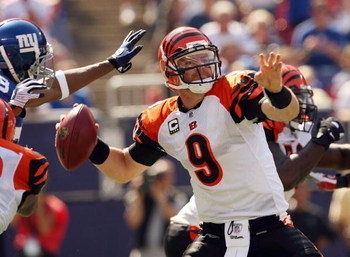 The Bungles. They've been a doormat for the rest of the League save for the 2005 season in recent memory. They hit a hot streak in December last season, and were the hottest December team in the AFC North. I think it was a fluke.
Palmer will be back, but they just lost their top offensive threat. No chance for better than last year. Wins come against Cleveland, Baltimore, Denver, Oakland and Detroit.
5-11
25. The Denver Broncos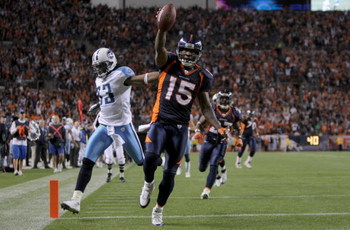 Surprised? You shouldn't be. This list is before the draft, and while it's true they just got a ton of picks, they lost one of the top NFL quarterbacks playing today because no one was being mature in the situation.
So here's the deal. They win against Oakland twice and Kansas City twice in their division and their only other win is against Cleveland.
Pathetic. Cutler was quite a player and they let themselves go from playoff contender to deadbeat with one swift kick in the ass.
5-11
24. The Miami Dolphins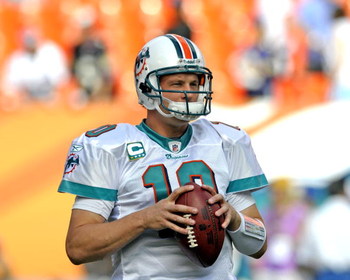 There's a reason Chad Pennington has won "Comeback Player of the Year" award twice in his career. He has high up years and low down years. And while he's not a bad quarterback, he cannot lead a team all by himself.
Miami's schedule is much tougher this year and they should retreat back to their predicted finish last year. Wins come against the New York Jets, Buffalo, Jacksonville, Tampa Bay, and New Orleans
5-11
23. The Minnesota Vikings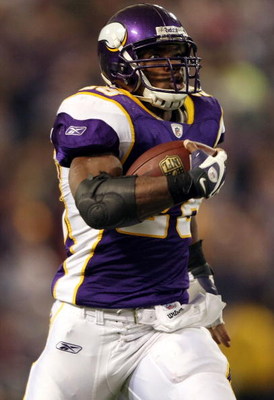 The Vikings strike me as a young, boring team. I may be wrong. I was wrong last year as well, as I thought Chicago would pass them and take the division. So this might be completely bonkers as well. But I see them getting wins against Chicago, Green Bay, Detroit, St. Louis, Cincinnati, and Cleveland.
6-10
22. The Atlanta Falcons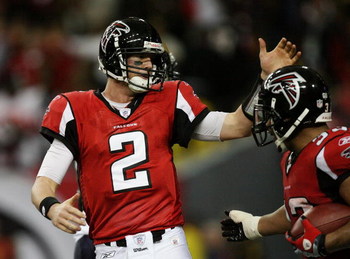 They're young, and last season was great to watch, a fun Cinderella story.
But in the NFC South, standings one season mean nothing the next season. I think they flop back to Earth this year. Wins come against Tampa Bay, Carolina, Washington, Miami, the New York Jets, and Chicago.
6-10
21. The New York Jets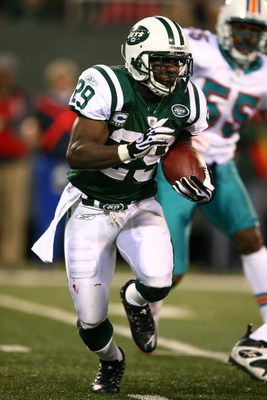 Just who is their quarterback? Does anyone trust ANY of the QBs they have currently listed on their roster? They had a greater need at QB than Chicago, yet they still sit with no one.
I put them this high because of Rex Ryan. That is it. The defense will be boosted by the end of the year.
Wins are against Miami and Buffalo, Jacksonville, Tennessee, Oakland, Cincinnati, and Carolina.
7-9
20. The Tampa Bay Buccaneers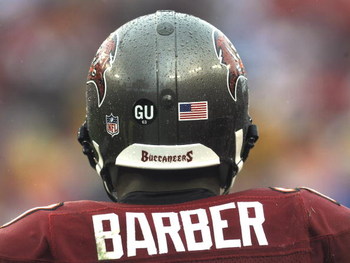 I did not realize how starless Tampa Bay is until I just searched for a player to put as their picture. Barber is the only one I felt comfortable putting here and he is old. I mean...really old.
Anyway, I don't know what to say about Tampa Bay last season. I was on Carolina's bandwagon midseason, not Tampa Bay's.
I thought Tampa would finish in second, though even I wouldn't have predicted their shocking four straight losses at the end of the season.
Still, this season I think they'll beat Atlanta, Carolina, Dallas, Buffalo, the New York Giants, Green Bay, and Seattle.
7-9
19. The Seattle Seahawks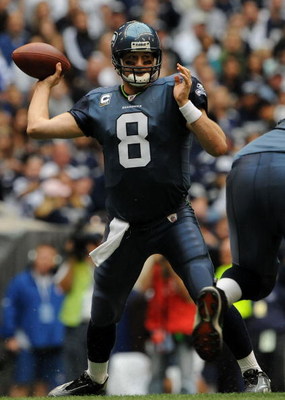 Seattle was strangely awful last season. I don't really know what happened; I didn't see too many of their games.
But I do know that they did not finish first in their division for the first time since 2003. And they went 4-12 to boot. Yuch.
But this season, they'll get a slight rebound, bouncing back to beat Arizona, San Francisco, St. Louis, Detroit, Minnesota, Houston, and Jacksonville.
7-9
18. The Washington Redskins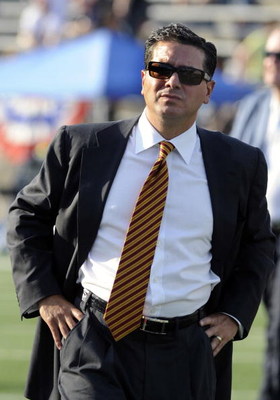 The Redskins spend a lot of money every year to break through into the upper echelon of NFL teams. Every year nothing changes. They finish somewhere around .500, sometimes higher, sometimes lower.
I think they'll end exactly at .500 this year. Their losses will come against the New York Giants twice, Dallas, Philadelphia, San Diego, Kansas City, New Orleans, and Atlanta.
Wins come against Dallas, Philadelphia, Oakland, Denver, Tampa Bay, Carolina, Detroit and St. Louis.
8-8
17. The Dallas Cowboys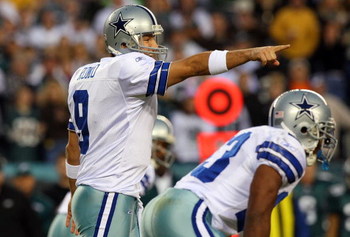 The Cowboys have so much talent, it sickens me how low they allow themselves to go.
But this season will be no different, with a tremendous waste of potential. The loss of Terrell Owens, while beneficial in the long run and helpful in the locker room, will be a tough blow on Tony Romo this season.
They should beat Washington, Philadelphia, Atlanta, San Diego, Oakland, Denver, Kansas City and Seattle.
They should lose to the New York Giants, Philadelphia twice, Washington, New Orleans, Carolina, Tampa Bay, and Green Bay.
8-8
16. The San Francisco 49ers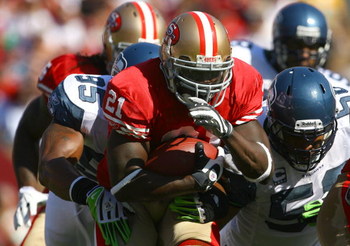 The 49ers showed lots of Chutzpah at the end of last season behind Mike Singletary, and I believe they'll continue their trend. Not like they'll be a powerhouse, but a strong contender.
I think they'll only lose to Arizona, Seattle, Chicago, Indianapolis, Houston, Tennessee, and Atlanta.
9-7
15. The Chicago Bears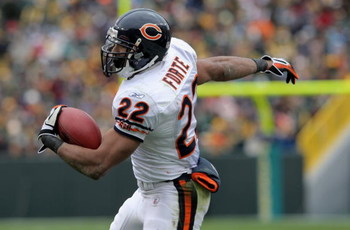 The addition of Jay Cutler makes them formidable.
They'll compete once again for the division title, but I feel they will lose out once more. Chicago just doesn't seem like they'll get it done in the end.
They should lose to Detroit, Minnesota, Green Bay twice, Arizona, Pittsburgh, and Atlanta.
9-7
14. The Baltimore Ravens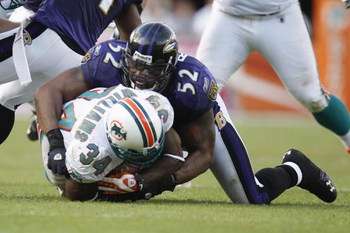 Baltimore was great last season, and Flacco proved he is a capable quarterback.
However, they have some tough games this season that I think will knock them back.
Pittsburgh has their number, yet they usually trade seasons back and forth. I still think the trend continues.
Losses come against Pittsburgh, Cincinnati, Cleveland, Chicago, Green Bay, New England, and Indianapolis.
9-7
13. The Tennessee Titans
Big words, I know.
But Tennessee never really impressed me last season, even with their early run and their No. 1 AFC slot.
They just didn't seem to have "it." This season will have them slide slightly.
They should only lose to Indianapolis, Jacksonville, Houston, New England, the New York Jets, and Arizona.
10-6
12. The Houston Texans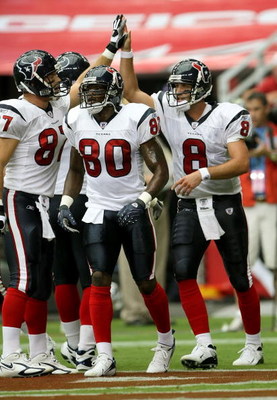 Ok, this is the year. Finally.
The Texans WILL break through and grab the sixth playoff seed in the AFC. They have too good of an offense and strong defensive stars to not take advantage.
They should only lose to Indianapolis, Houston, and Jacksonville in their division. Then they go 7-3 outside of the division with losses against New England, Arizona, and Seattle.
10-6 (Sixth Seed) First Round Playoff Exit
11. The San Diego Chargers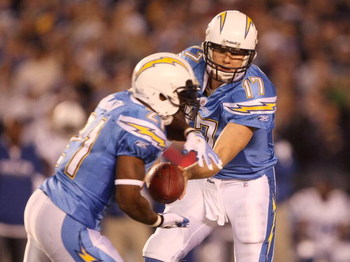 The Chargers will take the AFC West, but mostly through being the only better-than-average team left.
They should actually stuff their division, as the only team in the NFL to go undefeated against their own division.
But then they lose six games out of their division. These games are against the New York Giants, Philadelphia, Dallas, Pittsburgh, Baltimore, and Tennessee (looking back at it, these are six respectable teams, so maybe the reason I'm thinking they aren't that great is because they have a tough schedule).
10-6 (Fourth Seed) First Round Playoff Exit
10. The Arizona Cardinals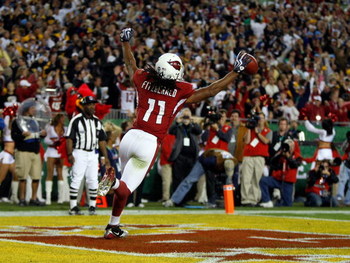 The Cardinals had a great run last season.
But anyone will tell you that there were better NFC teams, ones that just got unlucky or had a cold streak at the wrong time.
So the Cardinals were the best of the NFC West, and still are. That doesn't mean they're very good. They should go better than .500 though, with losses coming against Seattle, San Francisco, Indianapolis, Jacksonville, Carolina, and the New York Giants.
10-6 (Fourth Seed) First Round Playoff Exit
9. The Carolina Panthers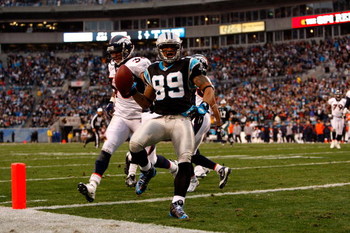 While I do not believe they will win the division two years in a row, the Panthers making the playoffs again is not a long shot.
They're a fairly strong team and I see them grabbing the final wild card spot in the NFC. Their losses will come against New Orleans, Atlanta, Tampa Bay, Washington, the New York Jets, and Buffalo.
10-6 (Sixth Seed) First Round Playoff Exit
8. The Buffalo Bills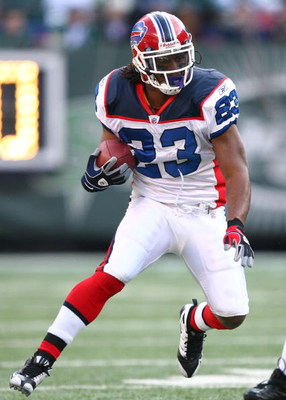 Buffalo will be strong next year, mark my words.
Their early season form of last year will hold true all year long and they shall finish as a playoff contender.
Their few losses come against New England, the New York Jets, Miami, Tennessee, Houston, and Tampa Bay.
10-6 (Fifth Seed) Beats San Diego in the opening round, loses in the Divisional Round
7. The New York Giants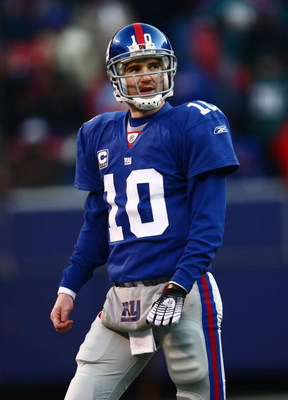 The Giants will be a strong team throughout the season thanks to their defense, which will carry the offense.
They should make it through the entire season without too many losses, the few ones they DO lose coming against Philadelphia, Dallas, New Orleans, and Carolina.
12-4 (Fifth Seed) Beats Arizona in opening round, loses in the Divisional round
6. The Philadelphia Eagles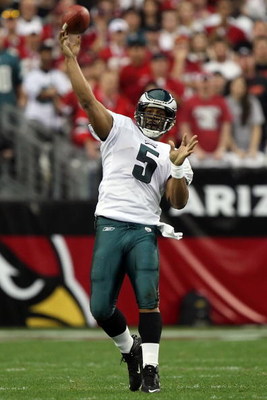 The Eagles got to the NFC Championship last year, and this year I predict McNabb almost leads them there again. Unfortunately, they fall just short.
They should advance through the regular season with their only losses coming against the New York Giants, Washington, Carolina and Chicago.
12-4 (Second Seed) Loses in Divisional round
5. The New England Patriots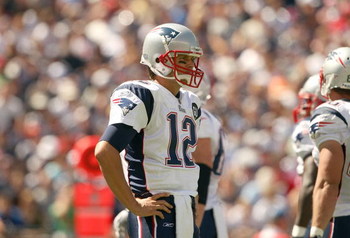 With Brady back, the AFC better watch out.
The Patriots are a bit weak in their secondary, which is why I drop them to No. 3. Brady makes everyone around him on offense better.
New England will control their division once again, with a 5-1 record there, but the 2-2 NFC South record hurts them. Losses include Buffalo, Indianapolis, New Orleans, and Carolina.
12-4 (Third Seed) Beats Houston in the opening round, then loses in the divisional round
4. The New Orleans Saints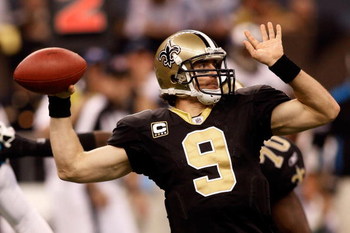 New Orleans finished in last place in the NFC South last year. That means they have an automatic playoff bid. Check the NFC South Standings since 2002. Every team that finished in last place made the playoffs the next season.
With their offense, they'll be crushing when they have the ball. If their defense can finally stop someone, they'll go far.
Their losses will come against Carolina, Philadelphia, Miami, and Buffalo.
12-4 (First Seed) Beats New York Giants in the Divisional round and lose in the NFC Championship
3. The Indianapolis Colts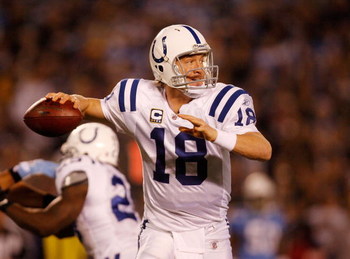 Manning and Co. get it done year after year.
This one will be no exception, as they gain control of the AFC South once again. I see them only with losses to Tennessee, Buffalo, and Houston.
13-3 (Second Seed) Beats New England in Divisional round then loses in AFC Championship
2. The Green Bay Packers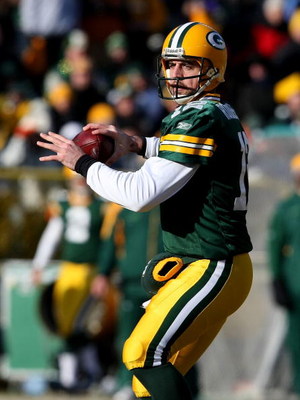 Aaron Rodgers finally takes on the full mantle of the Packers Quarterback and takes his team right through the playoffs.
The Packers will turn up the heat in the postseason and make a run, even though they were not the strongest NFC team throughout the season.
During the season their losses will come against Minnesota, Arizona, San Francisco, Pittsburgh, and Tampa Bay.
11-5 (Third Seed) Beats Carolina in first round, beat Philadelphia in second round, beat New Orleans in third round, loses in Super Bowl
1. The Pittsburgh Steelers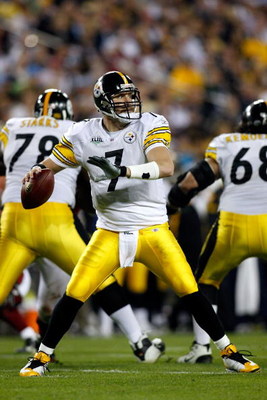 Before you accuse me of homerism, look at the Pittsburgh schedule. Just look at it. They have the fourth easiest schedule in the league, a perfectly timed bye week, and no "scary" teams to face them.
Until the Super Bowl Champs make some bad offseason moves or lose a game, they stay on top. Their only losses appear to be against Tennessee in week one, forever ruining their chances of the perfect season, and to Baltimore in week 16, almost book-ending a season of perfection with losses.
When you look at their team last year to this year, they have not gotten weaker at any positions and last year's team won the Super Bowl. You make the call.
14-2 (First Seed) Beats Buffalo in Divisional round, Beats Indianapolis in AFC Championship, Beats Green Bay in Super Bowl
Keep Reading