LSU Football: 5 Things Standing in the Tigers' Way of a National Championship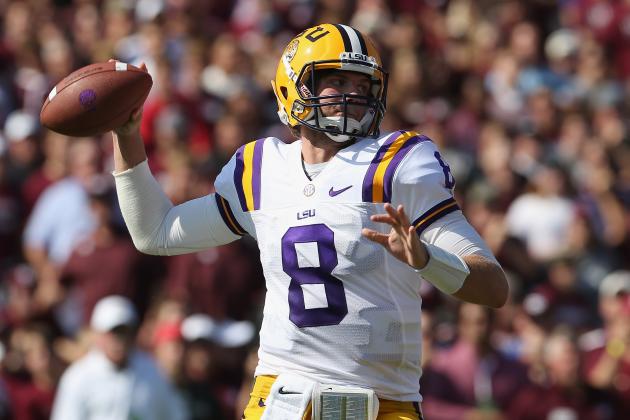 Ronald Martinez/Getty Images

If you believe the preseason hype, the LSU Tigers have only an outside chance of winning the 2013 BCS National Championship.
Tell that to somebody who cares about misguided hype. Tiger fans are simply smarter than that. You'd be a fool to count LSU out of the hunt—but then again, you have to admit that the Tigers have their work cut out for 'em.
Simply put, the odds are stacked heavily against LSU next season. Having to overcome 13 junior departures with the toughest SEC schedule is just the tip of the iceberg when it comes to 2013's challenges for the Tigers.
With that in mind, here are LSU's biggest roadblocks en route to Pasadena, Calif.
Begin Slideshow

»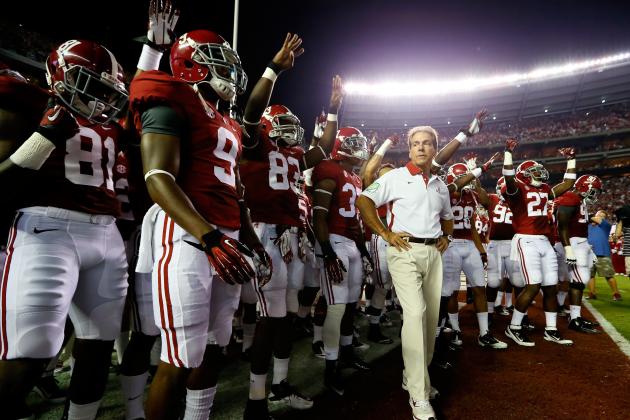 Kevin C. Cox/Getty Images

Look, there's no room to whine and complain about any SEC schedules.
It's the best conference in football, and sometimes you have to play the cards you're dealt. However, if you sit back and look at LSU's schedule compared to Alabama's and Texas A&M's, Tiger fans may get a little angry.
This season, LSU will have to play every team in the SEC West, plus Georgia and Florida. Meanwhile, Alabama gets Tennessee and Kentucky, while Texas A&M draws Vanderbilt and Missouri. Does this seem fair to anyone?
Whoever is making the SEC schedules certainly didn't do LSU any favors, but give Les Miles credit. When given the opportunity, he didn't whine or complain about the Tigers' daunting schedule.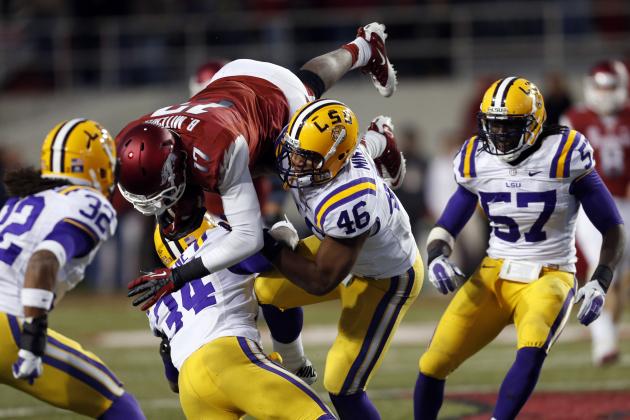 Wesley Hitt/Getty Images

Oh boy, where are the old familiar faces?
Superstars Eric Reid, Tharold Simon, Kevin Minter, Barkevious Mingo, Sam Montgomery and Bennie Logan are all moving on to the NFL next season.
Though the Tigers have always had incredible depth, can they really overcome such monumental losses?
It'll certainly be an interesting situation as the season progresses. The talent level may not drop significantly, but the Tigers may be missing that depth that LSU always seems to have.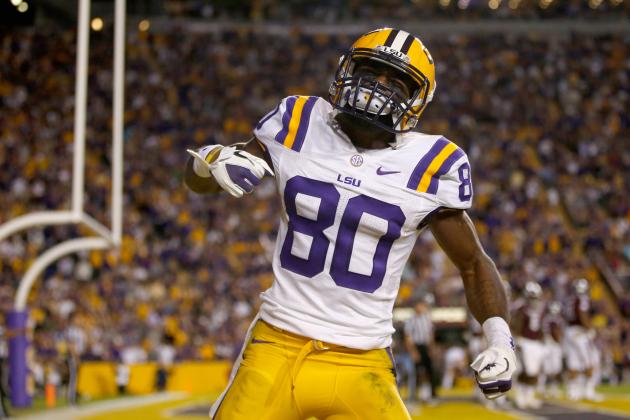 Chris Graythen/Getty Images

Change is good, especially if you're a fan of LSU and offense.
The Tigers offense will sport a new look in 2013. Cam Cameron arrived on the scene, and he's giving the offense a makeover by adding a little more gun to that running style.
He's doing things such as lining running backs up at wide receiver in spread formations, something that LSU fans don't see.
Cameron is opening up the offense, and though it might be for the better, it may take a little time for the offensive players to adjust accordingly.
Wesley Hitt/Getty Images

LSU's coaching staff has to know when to ride Jeremy Hill. It's as simple as that.
Tiger fans still have a bitter taste in their mouths about the 2012 Chick-fil-A Bowl Game, which saw LSU pass multiple times in a running situation.
The Tigers were tearing up Clemson's defense with their running game, but for some reason, Miles and the coaching staff thought it best to pass more in the second half. It obviously cost the Tigers a victory.
Moving forward, LSU must avoid this. With Cameron spicing things up on the offensive side of the ball, LSU will likely look to pass a lot more. That's all fine and dandy as long as the Tigers still feed Hill and the rest of the running backs. The Tigers can't forget their true identity.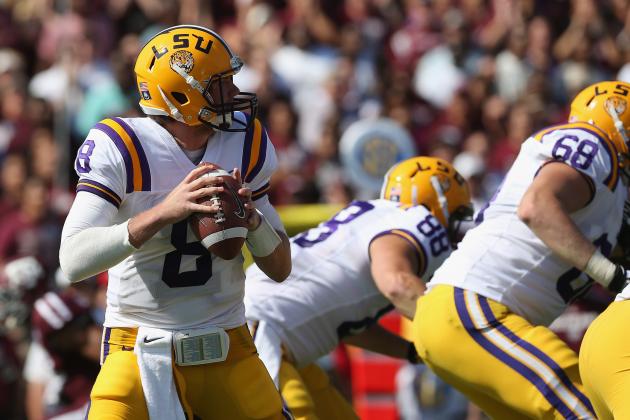 Ronald Martinez/Getty Images

Will Zach Mettenberger ever reach his potential?
A good comparison to Mettenberger's abilities is The Ultimate Fighter's Uriah Hall. For those who are not aware of Hall or do not follow the UFC, he is undoubtedly the most talented fighter to ever go through the reality series tournament.
He should have won in the final fight of the tournament last weekend, but he didn't. He came up short in a high-pressure situation, and that's what Mettenberger did a lot last season. The tools are there; he just has to put it together.
Cameron's guidance should help him.
If Cameron uses the running game to set up the passing game and Mettenberger increases his accuracy this season, the Tigers' national championship hopes remain intact. If he fails to come up big again this season, the Tigers' hopes of winning another national title are shattered.