5 Signs the San Diego Padres Will Continue Early-Season Slump
Justin Edmonds/Getty Images

I'll preface this with a standard "I know it's early, try not to freak out" line. However, it's hard to argue the San Diego Padres' season doesn't look bleak after starting with a 2-10 record.
Not only is the record abysmal, but the Padres haven't looked good, even when they win. Prior to the start of the season, several people were predicting a Cinderella season comparable to last year's Orioles or A's. Sorry to be the bearer of bad news, but I don't think it's going to happen.
Even though it's early, there are some unsettling signs that don't forecast a good outlook for the 2013 Padres.
Begin Slideshow

»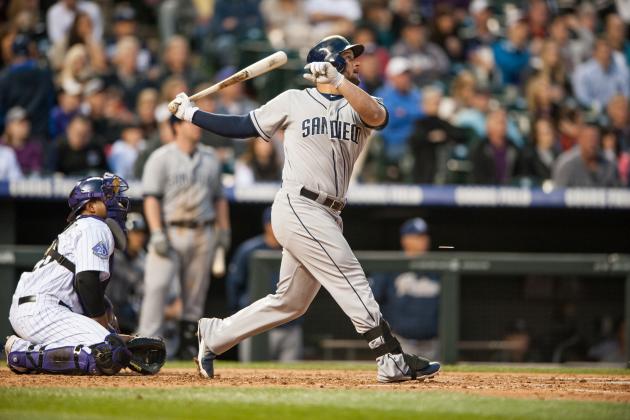 Dustin Bradford/Getty Images

Run support has never been the Padres' strong suit.
However, the team used to be able to play efficient small ball. Combined with great pitching and stellar defense, this tactic proved to be a smart strategy.
But 2013 has been especially poor. The Padres have averaged 3.25 runs per game. On the surface this doesn't seem especially bad. But when you take out a nine-run anomaly, the number falls to 2.72 runs per game.
There's also been an alarming lack of power, even after Petco Park's fences were considerably moved in. Through 12 games, the Padres have only hit six home runs.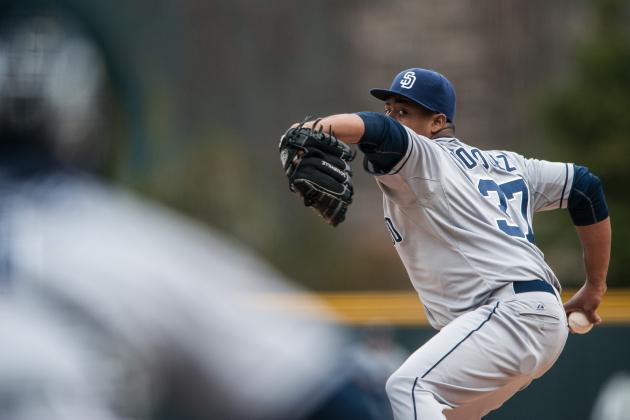 Dustin Bradford/Getty Images

Typically a solid starting rotation, the Padres starters have been getting pounded. The default "ace" of the team, Edinson Volquez, has an 0-3 record to go along with an 11.68 ERA through three starts.
They've also been prone to giving up the long bomb. Despite playing series against mediocre teams like the Mets, Rockies (twice) and the Dodgers, Padres pitchers have given up 21 home runs. Comparing this to the six home runs Padres batters have hit—quite the difference.
Throughout the entire pitching staff, only two players have a sub-3.00 ERA—Dale Thayer and Luke Gregerson.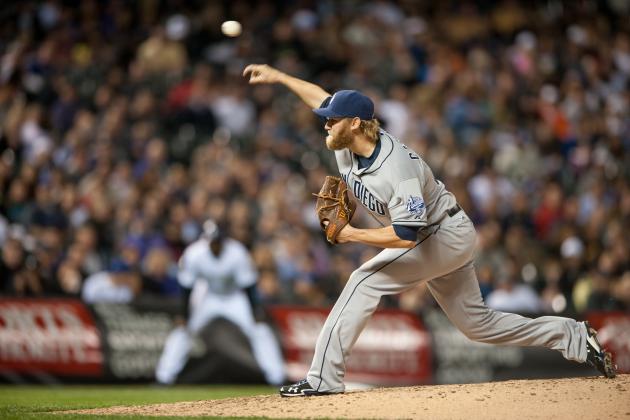 Dustin Bradford/Getty Images

Continuing the ugly trend from the 2012 season, injuries have plagued the Padres. Starting during the preseason, news arrived that stars like Chase Headley and Andrew Cashner wouldn't be ready to open the season.
Combine these devastating injuries to Cory Luebke still recovering from Tommy John surgery, Logan Forsythe on the 15-day DL, Casey Kelly getting season-ending surgery and Joe Wieland also on the DL, and the Padres are missing crucial elements of their team.
Christian Petersen/Getty Images

As I mentioned earlier, and you undoubtedly already know, Chase Headley hasn't played a game this season due to a thumb injury. The good news, however, is he's close to coming back after starting a rehab assignment on the 10th.
Headley provides more than a solid bat and a few more runs per game. His veteran presence is absolutely vital for the Padres considering all their young players. Having him in the lineup also means emerging players such as Yonder Alonso and Jedd Gyorko will get better pitches to hit.
It remains to be seen what effects the injury will have on Headley. Thumb injuries have been known to linger and adversely affect a players' power production. Hopefully this isn't the case with Headley.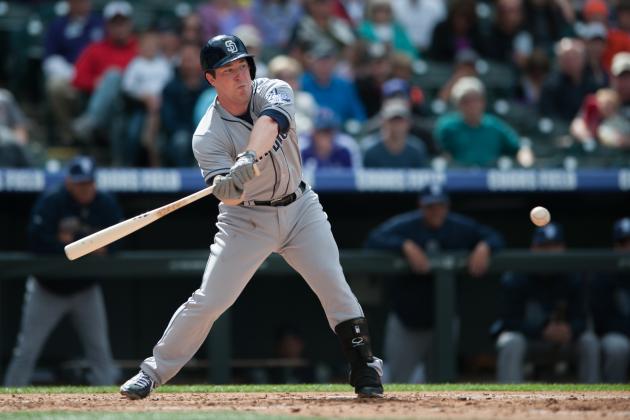 Dustin Bradford/Getty Images

This slide is definitely under the "too early to judge" category. However, anticipated prospect Jedd Gyorko has been mediocre at best. Some people projected him to win the NL Rookie of the Year award, but considering how he's playing now, he won't be in the running.
Andrew Cashner is another player the Padres had high hopes for in the 2013 season. His offseason injury limited his spring training and ultimately kept him out of the starting rotation to begin the season. I still maintain he'll be a starter at some point this season, but first he needs to be lights-out in the bullpen.
What do you think? Still optimistic about the 2013 season?