Michigan Football: Winners and Losers of the 2013 Spring Game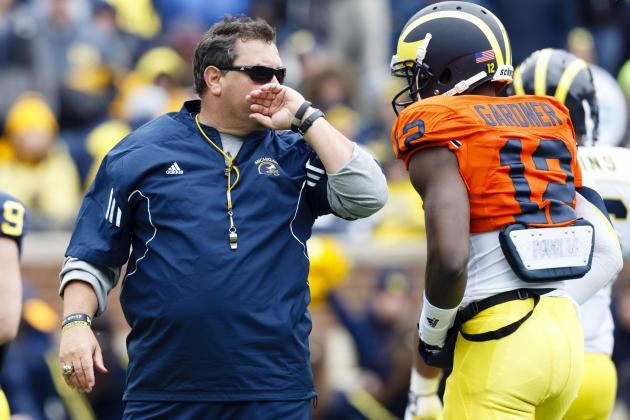 Rick Osentoski-USA TODAY Sports

Michigan's 2013 spring game has come and gone, meaning that spring practices are now wrapped up for one more year.
Fans everywhere know that we are now officially one step closer to the start of the season. With that being said, it is important to reflect on the events that transpired in Ann Arbor on Saturday.
Which units and players looked good? Which ones struggled? Here's a closer look at the biggest winners and losers from Saturday's spring game.
Begin Slideshow

»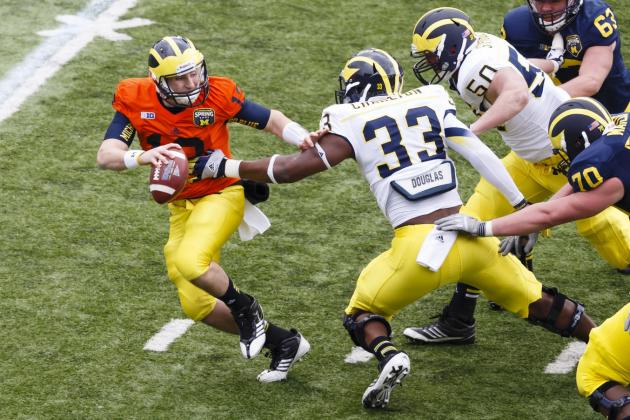 Rick Osentoski-USA TODAY Sports

It was absolutely great to see how active this unit was. The expectations are very high for this group, though, so it would have been disappointing if they didn't stand out.
Frank Clark probably had the biggest day of anybody from this unit. He seemed to be involved in the majority of the plays and really made his presence known.
So many other bodies were rotated in on the line, it's hard to single many guys out.
Two veterans, Quinton Washington and Jibreel Black, certainly made their presence felt at times as well.
A number of redshirt freshmen also showed flashes.
All in all, it was a very impressive day for this defensive line.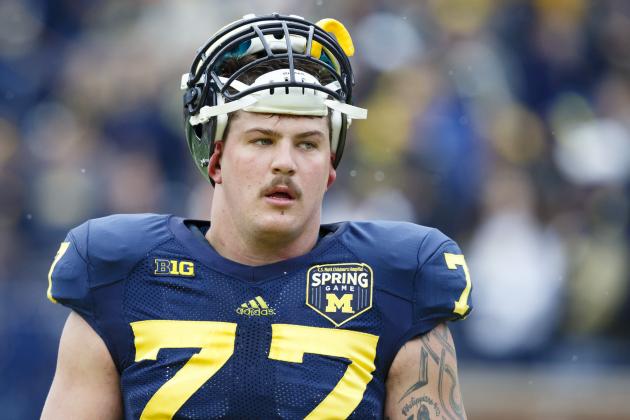 Rick Osentoski-USA TODAY Sports

This one ties in a bit with the previous slide, but I did want to touch on the offensive line as well.
Yes, this unit did have its struggles, but that's not surprising from a group this young. Plus, Taylor Lewan did not play much of the day for obvious reasons.
Kyle Kalis and Ben Braden have literally never played a snap in a college game, and Jack Miller has played only a handful. Those three figure to be three of the most important players on this line.
If any of those three struggle, there's almost no experience behind them. Joey Burzynski is a versatile guy who has played a little bit, but his ceiling may only be so high.
Chris Bryant is a guy who has been marred with injuries, and as a result, has yet to play a snap in college.
We knew there would be growing pains with this group, though. Fortunately, there is still plenty of time to smooth things out.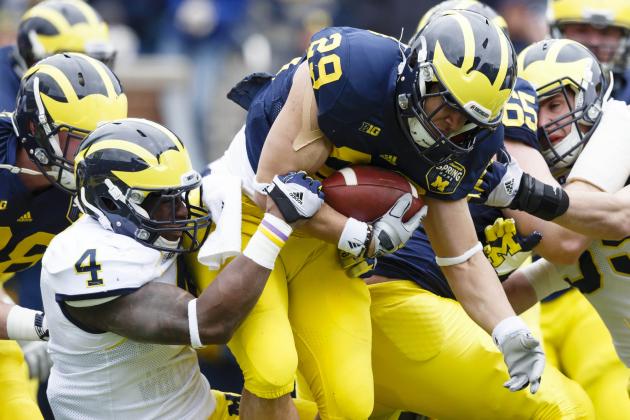 Rick Osentoski-USA TODAY Sports

I hate to make a slide about only one specific player, but I think Cam Gordon deserves this one.
After what this kid has been through, it's great to see him finally find a home on this defense. The constant position changes under Rich Rodriguez led to a lot of fan criticism aimed at Gordon, regardless of whether it was deserved or not.
Injuries then slowed him down early in the Brady Hoke era, but it looks like he may now be ready to emerge as a fifth-year senior.
Jake Ryan's injury has opened up a door for him to potentially start, as Brennen Beyer looks like his main competition at the SAM linebacker spot.
When comparing the way the two men played on Saturday, there's no doubt Gordon currently has the upper hand.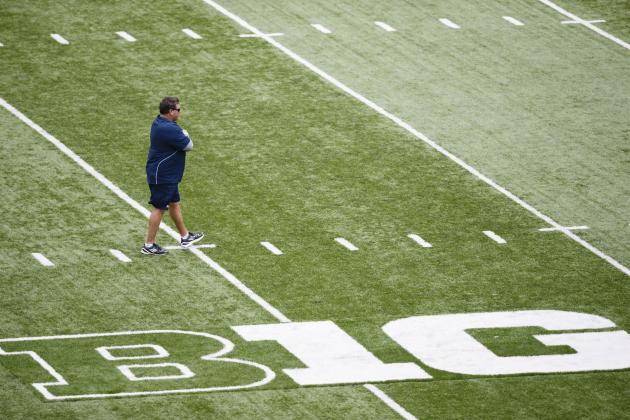 Rick Osentoski-USA TODAY Sports

This one may seem a bit odd to some, but I just had to throw it in. We are in the middle of April, yet there were plenty of snow flurries and highs in the 30s.
That's typical Big Ten weather for you, though. Not surprisingly, Brady Hoke showed up in shorts and a short-sleeved shirt.
A number of other coaches, including Aaron Wellman, did the same.
Kudos to the coaches and the fans who showed up for braving these odd April elements.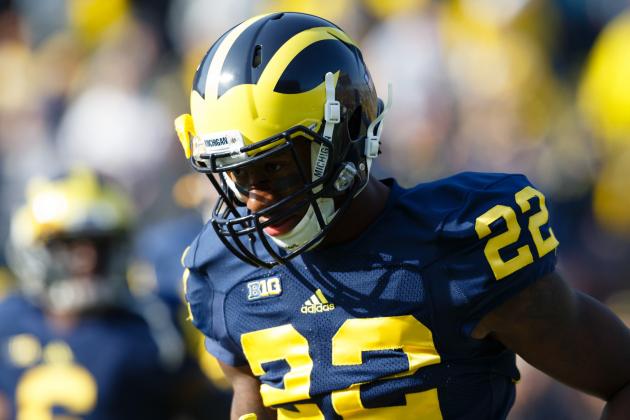 Rick Osentoski-USA TODAY Sports

The kids whom Brady Hoke recruited himself are beginning to break through in a big way. Most of them are either sophomores or redshirt freshmen now, and we saw a glimpse of things to come on Saturday.
Both offensively and defensively, youngsters shined all over the field.
We saw what Jehu Chesson and Amara Darboh can do at receiver, while Jake Butt chipped in to make a few plays at tight end.
We also saw the incredibly high number of young defensive linemen whom Michigan is going to play this season, along with a number of young guys along the O-line.
Last but not least, we saw a number of young stars in the secondary. Jarrod Wilson got more acclimated to a potential starting role, while fans got their first glimpses of both Dymonte Thomas and Ross Douglas.
Needless to say, this is a very, very special group of kids Hoke has to work with moving forward.