The Ultimate Fighter 17 Finale Results: Grades for Every Main-Card Fighter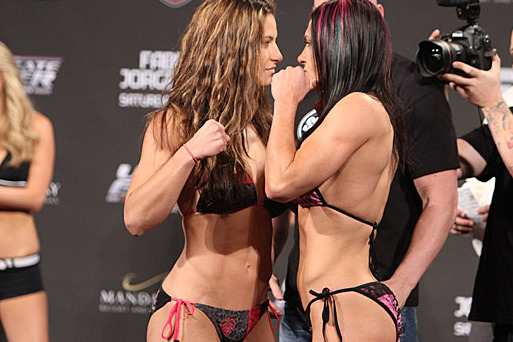 Jayne Kamin-Oncea-USA TODAY Sports
Miesha Tate (l) and Cat Zingano weigh in. (Photo credit: Scott Petersen/MMA Weekly)
One of recent memory's most entertaining and popular seasons of The Ultimate Fighter culminated Saturday when the venerable show's 17th season concluded in Las Vegas.
The main event pitted friends and prospective co-partiers Urijah Faber and Scott Jorgensen against each other, as well as TUF 17 finalists Uriah Hall and Kelvin Gastelum vying for The Big Contract in the co-main attraction.
Female bantamweights Miesha Tate and Cat Zingano also squared off for the right to coach opposite Ronda Rousey in the next season of TUF before fighting Rousey for the UFC women's bantamweight title.
How were the performances? Who showed, who proved and who laid the ultimate egg? Here are the grades for every main-card fighter.
Begin Slideshow

»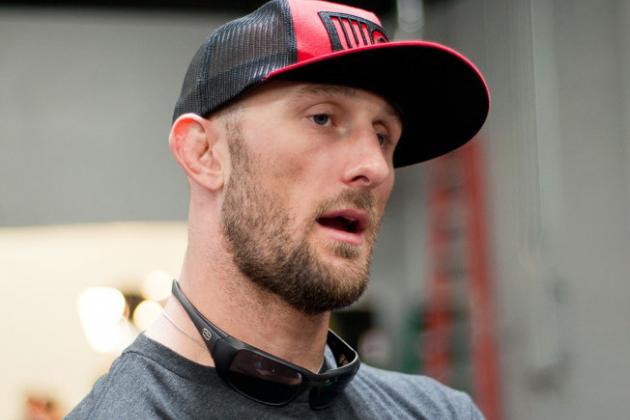 Photo credit: Steve Snowden/Getty Images, via Sports Illustrated
Division: Middleweight
Result: Bubba McDaniel def. Gilbert Smith by submission (triangle choke), 2:49, Rd. 3
MMA fans weren't exactly throwing jazz hands when the UFC announced TUF contestant McDaniel would appear on the main card, especially with more established competitors like Cole Miller and Bart Palaszewski relegated to Facebook.
Still, McDaniel, who got plenty of face time on the show for his various wrestling-heel-type shenanigans, took care of business, after a fashion, in his win-by-default over a gassed-out Gilbert Smith. I guess that means McDaniel did enough to stay in the UFC. Maybe on the undercard next time, though.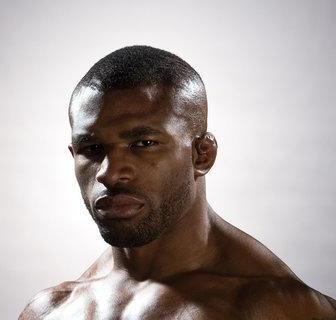 Photo credit: FX
Gilbert Smith: not exactly dispelling any stereotypes about how really ripped dudes don't have much cardio since 2013.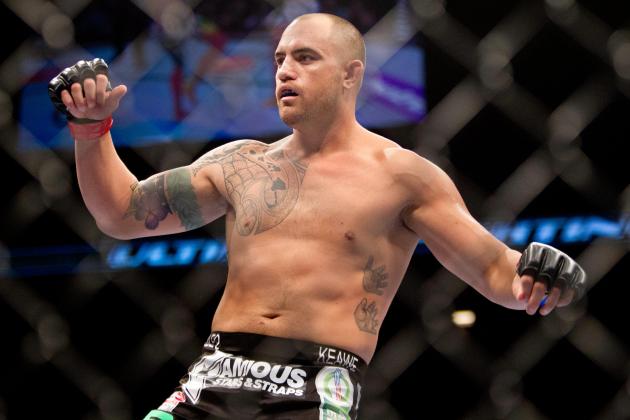 Bruce Kluckhohn-USA TODAY Sports

Division: Heavyweight
Result: Travis Browne def. Gabriel Gonzaga by KO (elbows), 1:11 of Rd. 1
Browne did more than just rebound from that freak in-cage leg injury and TKO loss to Antonio Silva last October. Gonzaga shot in for a single-leg takedown, but there was nothing doing. Browne hung out against the fence, measured his target and simply teed off on Gonzaga's head.
It all happened so fast and so violently—five blows and 10 seconds, by my rough estimation—that it was difficult to discern in the moment whether any of Browne's elbows hit the back of the head. On further review, though, it looked like at least one of those widowmakers did indeed find the illegal side of the dome.
So we may not be done discussing this one. But in the meantime, it was undoubtedly a brutal and effective power display from "Hapa" Browne.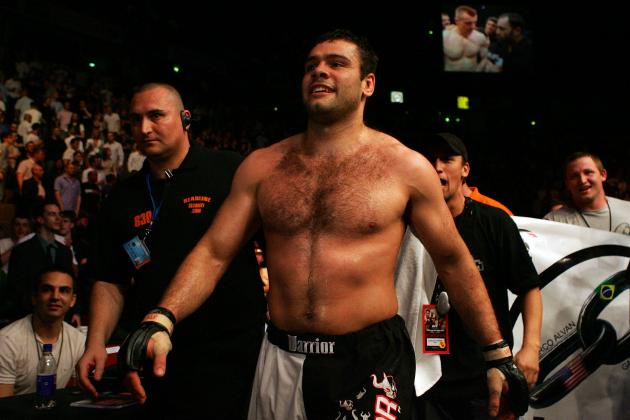 Gary M. Prior/Getty Images

This is my favorite photo of Gonzaga. But as you can probably tell, it was taken during better times for "Napao" (to be specific, that famous head-kick KO over Mirko Cro Cop).
I don't think this spells the end of Gonzaga's UFC tenure, especially if the powers that be determine there were illegal blows involved. Regardless, though, the 33-year-old was pretty ineffective for that one minute and change he was in there, failing pretty thoroughly on his one offensive move and crumpling quickly under Browne's elbows.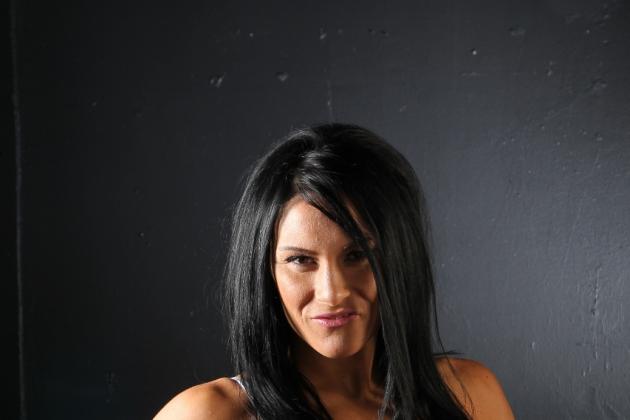 Division: Women's Bantamweight
Result: Cat Zingano def. Miesha Tate by TKO (knees), 2:55, Rd. 3
Tate and Zingano waged the clear Fight of the Night winner on Saturday night. This back-and-forth battle involved plenty of exchanges on the feet and the ground. At the time of the stoppage, Tate probably had a points advantage, controlling the larger Zingano on the ground and nearly finishing a couple of submissions.
But Zingano stormed back, overcoming early inactivity to rain hard elbows on Tate from the top and then drop the curtain with some heavy, pinpoint knee strikes on the feet that really busted up Tate's nose.
It was an outstanding fight for the two women, and Zingano will now coach opposite Ronda Rousey on the next season of The Ultimate Fighter before getting a title dance with Rousey.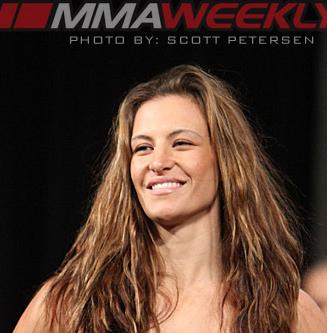 Photo credit: Scott Petersen/MMA Weekly
It looked for a while like Tate would win this. She was the more aggressive fighter against a much larger opponent in Zingano, but she was simply overwhelmed in the end stages by the heavy-hitting "Alpha" Cat.
Certainly a good effort from Tate, who despite the loss remains, to my mind, one of the world's best women's bantamweights.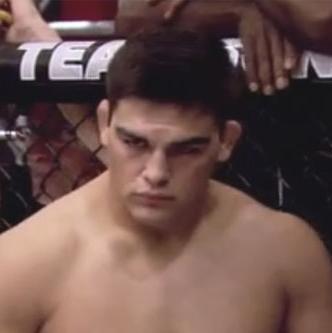 Photo credit: FX/Zuffa
Division: Middleweight
Result: Kelvin Gastelum def. Uriah Hall by split decision
Here's a general idea that I think every fighter except Anderson Silva should think about: don't act like Anderson Silva.
That's exactly what the heavily hyped Hall did for most of this fight. In the first round, he even backed up against the fence and put his hands on his hips, just as the GOAT recently did against Stephan Bonnar.
The problem was he couldn't pull it off (see opening paragraph). As a result, a very game Gastelum made his bid, using strong takedowns and top control and sending in the occasional haymaker. Throughout the fight, Gastelum pressed the action, hitting takedowns down the stretch and remaining in control as the horn sounded to take the split decision.
A huge upset and an outstanding win for Gastelum. No other way to put it, really. He's an instant fan favorite (especially after a tearful victory speech) and will surely be on TV again soon.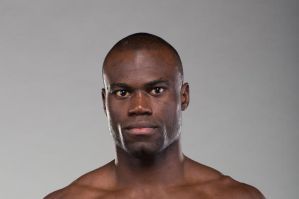 Photo credit: Zuffa LLC
From Anderson Silva to Phillipe Nover in 15 minutes flat.
Emphasis quite possibly on "flat." I'm not sure what Hall's top priority was in the cage Saturday night, but it may not have been winning a fight.
Though he certainly looked crisp at times and came on more strongly as the fight wore on, I didn't find the judges' decision controversial. I'm not sure Hall himself would argue with it.
In any event, I don't feel too bad for Hall. He'll surely get another chance in the Octagon. But if he wants to avoid all those Nover comparisons, he may want to take a different approach next time.
Jayne Kamin-Oncea-USA TODAY Sports

Division: Bantamweight
Result: Urijah Faber def. Scott Jorgensen by submission (rear-naked choke), 3:16, Rd. 4
Over the years, Urijah Faber has almost literally made me into a fan. I've had no say in the matter. He took my own free will out of the equation.
He's just a talented, exciting, charismatic, poised and positive dude. Sorry, I don't mean to gush, but they're just the facts.
Faber put another notch on his belt with his in-no-way-unexpected but still thoroughly entertaining victory over Jorgensen on Saturday. Also to the surprise of no one, Faber showed some of the best grappling out there, landing takedowns and fully outperforming a very capable foil in Jorgensen. The final sequence saw a lightning-fast Faber grab Jorgensen's back in a scramble and fully immobilize and then constrict Jorgensen with the choke.
But the real question has never been whether Faber can hang at the top levels of this division. It's whether he can reach the very top of the mountain. This was a good fight, a strong performance and a worthy cable main event. But it didn't really get us closer to learning whether Faber really is UFC championship material, no matter how big of a fan we all are.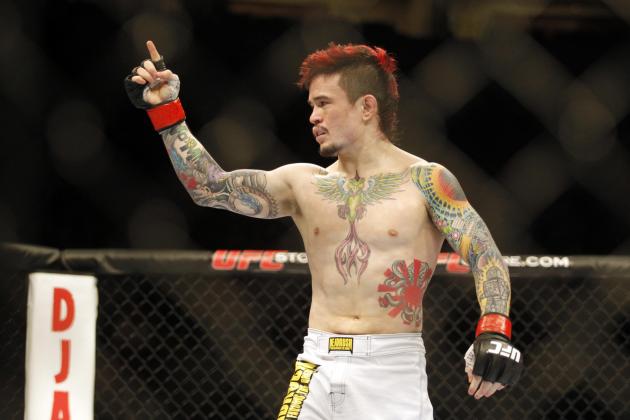 Joe Nicholson-USA TODAY Sports

Jorgensen has very good wrestling, and made it a contest for a while. But he was on the defensive throughout, fighting out of all manner of compromising positions, but with the exception of the late third round, never really imposing any of his own.
He was, as he always is, a game and talented opponent, and he took a fight with a friend and helped put on a show for his promotion. He was just beaten by a better fighter Saturday night. It happens.

Follow Scott Harris on Twitter.