5 Holes the Dallas Cowboys Still Needs to Fill in the 2013 NFL Draft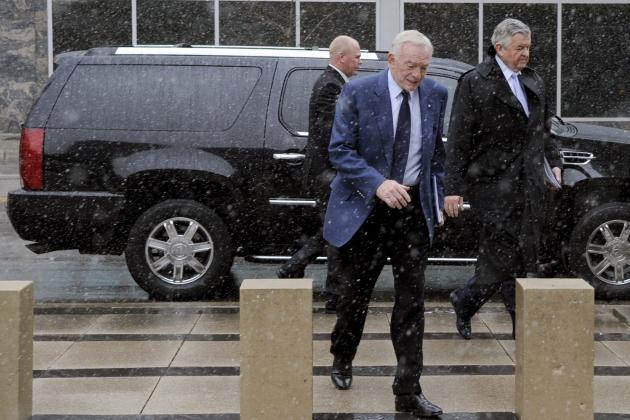 Hannah Foslien/Getty Images

The Dallas Cowboys will enter the 2013 draft with more than a few holes to fill. Unfortunately, the Cowboys were a bit handcuffed in free agency, and as a result a lot of pressure hovers around who this team will select.
There has been much talk about solidifying the offensive line, and the majority of mock drafts and expert analysis that's been burning up the Internet seem to focus the attention there. It's still a possibility that the Cowboys add a few more bargain free agents, but the market is drying up rather quickly.
So what did the Cowboys accomplish so far? Well, the additions of safety Will Allen and linebacker Justin Durant are a step in accomplishing something, but this team has major work to do.
The Cowboys are facing a very critical year as they try to bounce back from consecutive 8-8 seasons. With the ink drying on Tony Romo's mammoth contract extension and Anthony Spencer back for at least one more season, it's time to get to work on the rest of the roster.
The Cowboys will have six draft picks to work with, and barring any trade movement the 2013 draft simply needs to produce some good football players. Not players coming off of ACL surgery, not players with potential and spotty production and definitely not projects.
This team needs to fill holes and fill them quickly. The sense of urgency in the Cowboys' war room should be in epic proportions, and the fans deserve no less. Ultimately, the lack of free-agent activity means that some of these rookies need to be able to contribute right away.
Let's take a look at the holes, the reasons why and hopefully some solutions.
Begin Slideshow

»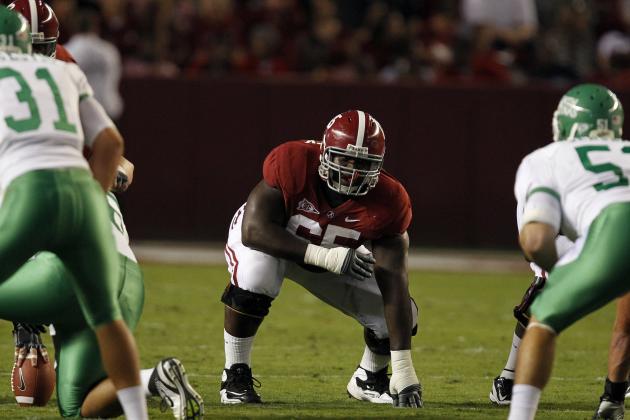 Butch Dill/Getty Images

There should be a sign on Jerry Jones' front lawn with lights on it that reads "offensive line wanted." I cannot stress the point more of how crucial the offensive line is to the 2013 season. I'm not suggesting that whoever they draft will be the magical elixir, but the position needs to be addressed.
The Cowboys will basically return the same unit from 2012, but there are question marks surrounding Doug Free and the interior line. Will Free be around? Will he be a post-June 1 cut? Will he be moved to guard? Many question with few answers at the moment.
So the Cowboys could be looking for a tackle as well as a guard or center. Ideally, it would be nice to select an offensive lineman with some position flexibility. Mackenzy Bernadeau underwent another surgery and the Cowboys still need to find out about youngsters like David Arkin, Kevin Kowalski and Ronald Leary.
If the Cowboys want to run the football and protect Tony Romo, then they need to make their move and it starts up front.
The obvious solutions to this hole are to fill them from a list of prospects that includes Jonathan Cooper, Chance Warmack, Larry Warford, Barrett Jones, Lane Johnson and Brian Winters.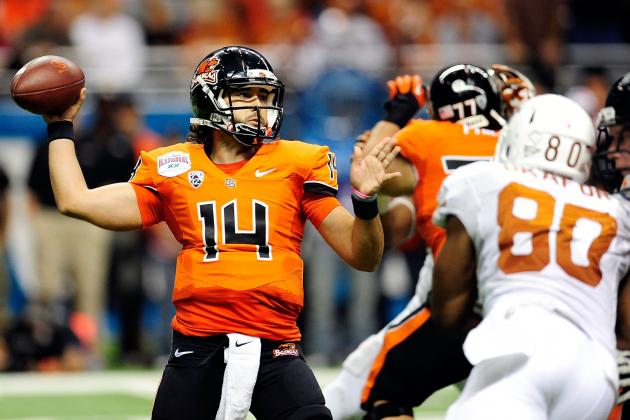 Stacy Revere/Getty Images

It's hard to tell where the Cowboys plan on addressing this need, but the switch to the 4-3 requires depth at the defensive line position in order to play an aggressive, attacking style. The defensive line is a major area of need in terms of depth and the lack of playmakers.
DeMarcus Ware and Anthony Spencer will man the end positions but there is little depth behind them. Josh Brent is in a heap of legal trouble, Jay Ratliff needs a bounce-back year and Sean Lissemore needs to step up his game big time.
This is another position with a multi-layer hole as the Cowboys could use both an end and a tackle to eat up space and stuff the run.
Again, depending on the direction of the draft and how high the Cowboys address this position will determine the course of action. But players like Sheldon Richardson, Kawann Short, Sylvester Williams, Alex Okafor and Margus Hunt come to mind and would be good fits.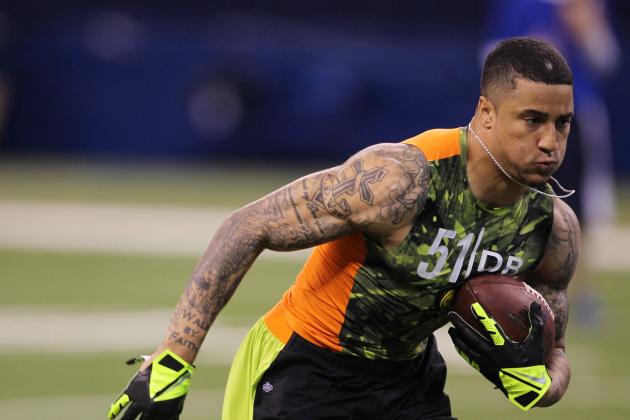 Brian Spurlock-USA TODAY Sports

Can anybody envision Matt Johnson as a starter in 2013? The idea isn't totally crazy but how about a little more proof that his playmaking ability in college is translatable in the NFL. The former fourth-round pick will be given every opportunity to start along side Barry Church, but it shouldn't stop the Cowboys from addressing the position.
Forget about having him start, but the bigger questions are whether Johnson can make it through a full season and how will Church respond from his surgery. This is simply not a position where Danny McCray serves as the primary backup and needs to relied upon.
The safety position is coming to a fork in the road in terms of Jerry Jones' ability to finally deliver a long-term solution. Is Johnson just another Justin Beriault? Or is he a potential John Lynch?
Here's a better idea. How about targeting Kenny Vaccaro, Eric Reid, Jonathan Cyprien or Phillip Thomas as a solution. This is a deep safety class ,and the Cowboys need to stop circling the airport and land the plane with this position.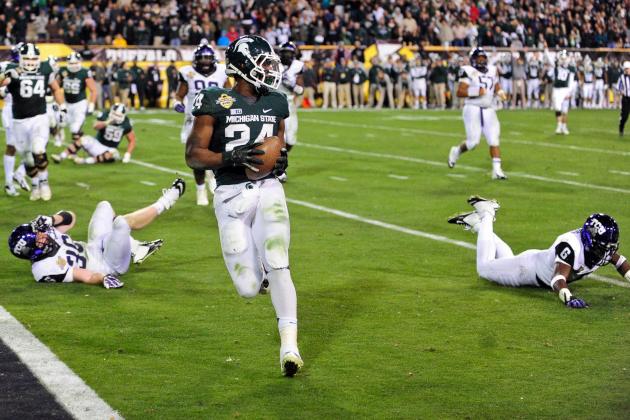 Matt Kartozian-USA TODAY Sports

The Felix Jones era has come to an end after five seasons in Dallas. What started out as a very promising future has ended by simply letting him walk in free agency. What hurts even more are all the players that were passed on such as Ray Rice, Chris Johnson and Matt Forte.
But hindsight is 20/20, and the Cowboys can't look back on what-if scenarios. The Cowboys need to look forward in terms of the running back position, and look fast. DeMarco Murray's durability has become a concern for this franchise, but is that due to an inadequate line?
It's certainly part of the problem, but the Cowboys can't, nor should they, rely on Murray to carry the load himself. So with Jones' exit from Dallas and zero players added in free agency, the Cowboys must draft a running back with a prominent role in mind.
Immediately Le'Veon Bell, Jonathan Franklin, Stepfan Taylor, Cierre Wood and Ray Graham come to mind. The 2013 running-back class is not an elite one, but there is enough depth throughout the entire draft for the Cowboys to choose the right one.
This is a crucial position for many reasons, and none bigger than to help out Tony Romo. The Cowboys finished 31st in rushing last year, and that will only get you more 8-8 seasons and a team looking for answers.
It's time for solutions.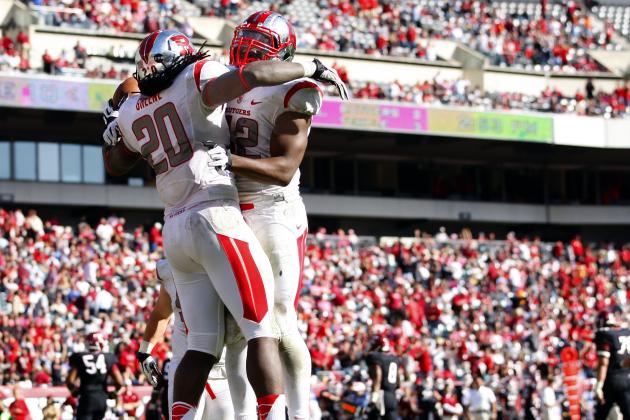 Rich Schultz/Getty Images

I bet most people overlooked this position as one of need, but 2012 should've taught every Cowboys fan a valuable lesson. That the possibility of losing two stud linebackers is a clear and present danger, and the losses of Sean Lee and Bruce Carter were gut-punches.
Football is a violent game and injuries are part of it, but relying on street free agents is not a formula for success nor a blueprint for the depth chart. There are a lot of things to bear in mind when dissecting this position.
Anthony Spencer is now a defensive lineman, Dan Connor was released and Kyle Wilber is currently the starting strong-side linebacker. Add on the fact that only Ernie Sims was re-signed in free agency, and that leaves this position looking very thin.
The Cowboys' well-chronicled switch to the 4-3 is great conceptually, but this team is not equipped with smaller, quicker, sideline-to-sideline linebackers. Playing linebacker in Monte Kiffin's scheme requires linebackers to be instinctive and athletic while attacking and penetrating the offensive linemen.
Enter Khaseem Greene, Sean Porter, Sio Moore, Gerald Hodges, Kevin Minter and Jelani Jenkins as some solutions for the Cowboys. As with other positions, it's ultimately hard to determine at what stage of the draft the Cowboys fill which needs.
Until then, these positions will continue to be holes.