6 Philadelphia Eagles Players Who Should See Their Role Expand in 2013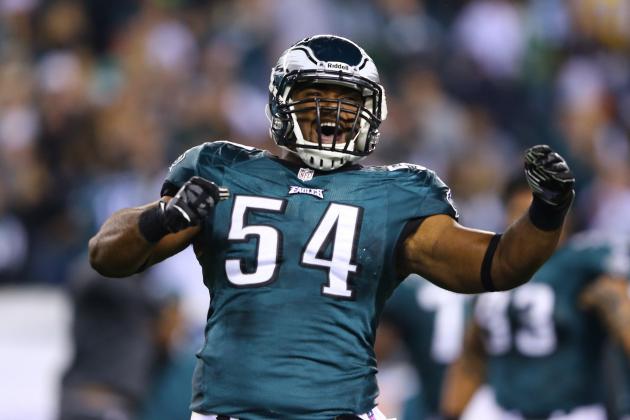 Al Bello/Getty Images

The biggest reason why the Philadelphia Eagles named Chip Kelly as their newest head coach deals with the expectations for the offense, which has become boring and predictable over the past few seasons.
After setting a franchise record for points scored in 2008, 2009 and 2010, the Eagles dropped to 396 points in 2011 and just 280 in 2012.
Kelly was regarded as an offensive mastermind during his coaching tenure at the University of Oregon. He was brought in to help turn the Eagles into one of the offensive powerhouses in the league.
In his two months as the head coach, Kelly has made some drastic changes to the roster. Expect the 2013 team to have eight to 10 new starters on both offense and defense.
The following slides will highlight six players whose role on the 2013 team will drastically increase from 2012.
Begin Slideshow

»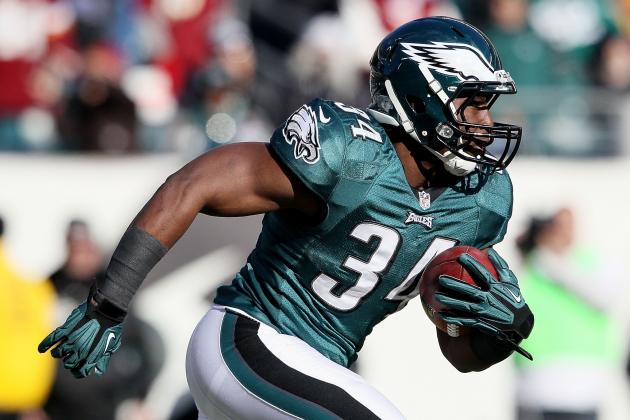 Alex Trautwig/Getty Images

Rookie running back Bryce Brown turned in a very unusual rookie season in 2012.
As a starter, Brown rushed 43 times for 347 yards and four touchdowns in a two-game stretch late in the season. That's a ridiculous 8.1 yards per carry.
But in the other 14 games, Brown carried a combined 72 times for 217 yards and two touchdowns. That's a clip of just 3.0 yards per carry, and it includes eight games in which Brown averaged fewer than 2.5 yards per carry.
In other words, Brown only had success when he was the starting running back.
Well in 2013, he's not going to be the starting running back, not unless something happens to LeSean McCoy. But Brown should see a major increase in touches.
At Oregon, Kelly ran the ball 60 percent of the time. By utilizing Brown at a more frequent pace, he can extend McCoy's career while also giving the Eagles a legitimate one-two punch.
I'm expecting games in which McCoy carries the ball 15 times and Brown carries the ball 12 times. That's just not something that was done under Andy Reid, who would give the starter 15 carries and the backup one or two carries.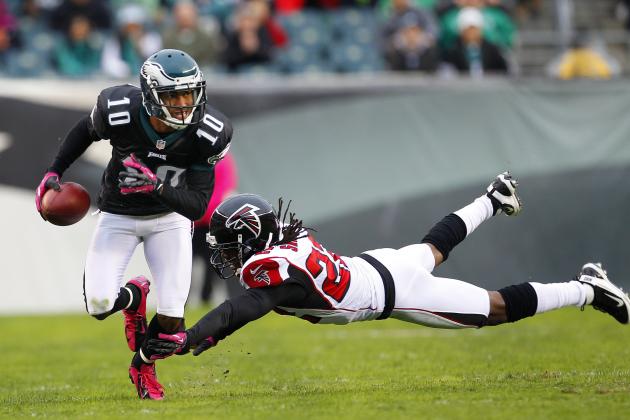 Rich Schultz/Getty Images

DeSean Jackson was the NFL's breakout receiver in 2009, catching 62 passes for 1156 yards and nine scores. He also carried 11 times for 137 yards and a touchdown.
But his numbers, particularly his touchdowns, have really dropped off. In the last three seasons, he's averaged just 50 catches per year and scored just 12 touchdowns as a receiver.
He's also become pretty non-existent on end-arounds, and he no longer returns punts. In other words, he's become nothing more than a tremendous deep threat who is regularly shut down for at least three quarters in each game.
Kelly will change that. He will make the Eagles get the ball into the hands of one of their most explosive playmakers. The days of Jackson catching just one pass for nine yards should be gone.
In 2013, I expect him to total around 70 receptions with another 15 touches on the ground. That's exactly what the Eagles need to re-establish themselves as one of the best offensive teams in the National Football League.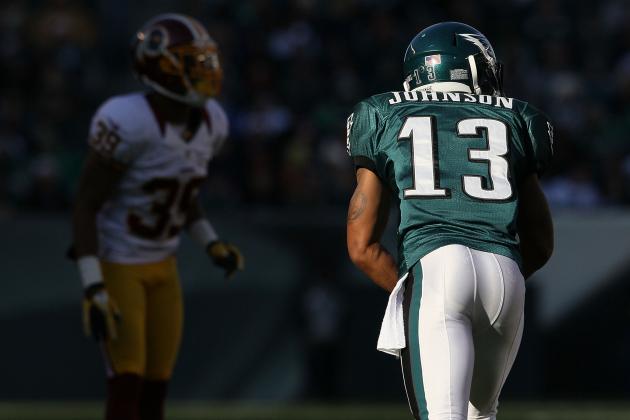 Alex Trautwig/Getty Images

To be fair, Damaris Johnson is far from a lock to even make the 2013 roster. He has to compete with Arrelious Benn, Riley Cooper, Marvin McNutt, Greg Salas and Ifeanyi Momah for a roster spot, and it's unclear how many receivers Kelly will keep after DeSean Jackson, Jeremy Maclin and Jason Avant.
But I think his abilities as a punt returner, where he averaged 11.2 yards per return, including a 98-yard touchdown, will help him make the final roster.
In 2013, his role on offense should increase from his 19-catch output as a rookie. He has tremendous speed and is explosive in space. Whether it's deep passes, wide receiver screens or end-arounds, Kelly is a master at making the most out of his talent.
I wouldn't be at all surprised to see Johnson play a pivotal role on the 2013 Eagles.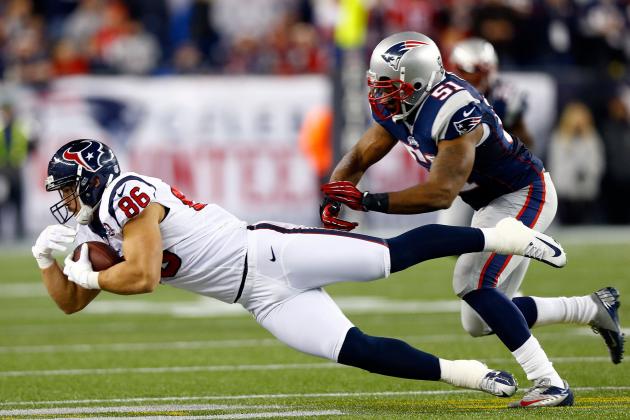 Jared Wickerham/Getty Images

In fairness, James Casey spent the 2012 season with the Houston Texans, not the Philadelphia Eagles.
But I still expect a major increase in his role for the 2013 season, as the fullback/tight end caught 34 passes for 330 yards and three scores last year.
Kelly loves versatile players, and Casey made last year's fullback Stanley Havili expendable. Casey can line up in the backfield, at tight end and even at receiver. Expect him to see time at all three positions in 2013, often in the same game.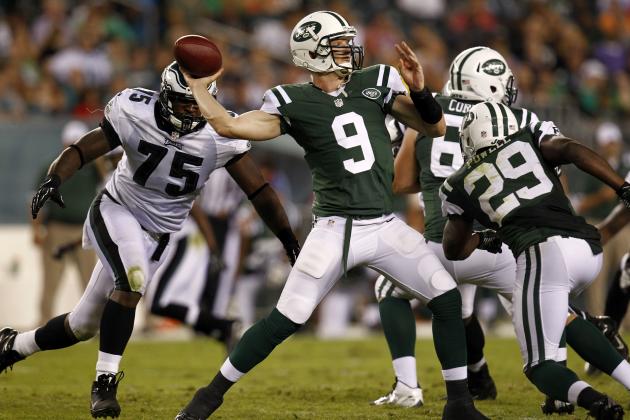 Jeff Zelevansky/Getty Images

It would be unfair to label last year's second-round pick as a bust after just one season. But Vinny Curry really needs to produce more in 2013 after a disappointing rookie season that saw him total just eight tackles in fewer than 100 snaps on defense.
Curry was buried on the depth chart all season, despite a defensive line that couldn't collect a sack in four full games.
In 2013, his role will undoubtedly increase, whether he sees time at defensive end or as an outside linebacker in the Eagles' new (likely) 3-4 defense.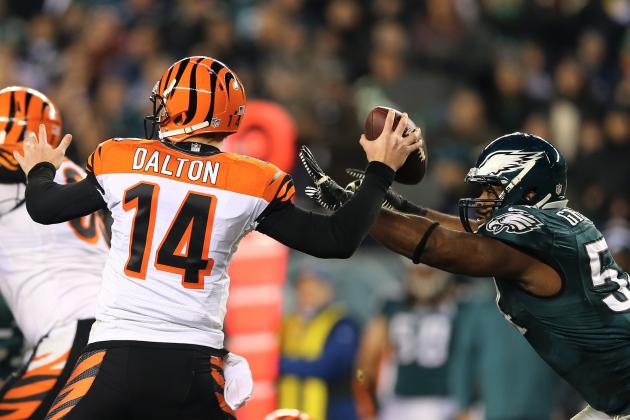 Elsa/Getty Images

After two relatively unproductive seasons in the NFL, former first-round draft pick Brandon Graham heard the whispers that he was a bust, and that the Eagles should have taken Jason Pierre-Paul with the 13th pick in the 2010 draft.
While the latter may still be true, the former is not. Graham emerged as the team's defensive breakout player in 2012, collecting 5.5 sacks and a ridiculous 31 quarterback hurries in just 435 snaps. In fact, he rated as the second-best 4-3 defensive end in the NFL, despite his limited playing time, according to Pro Football Focus.
In 2013, Graham's success should remain, but his playing time should double, if not more. He is widely expected to be one of the team's starters at outside linebacker in the new 3-4 defense, although he'll also be able to line up at defensive end, if needed.