4 Toronto Blue Jays Players' Hottest Starts That Will Continue This Season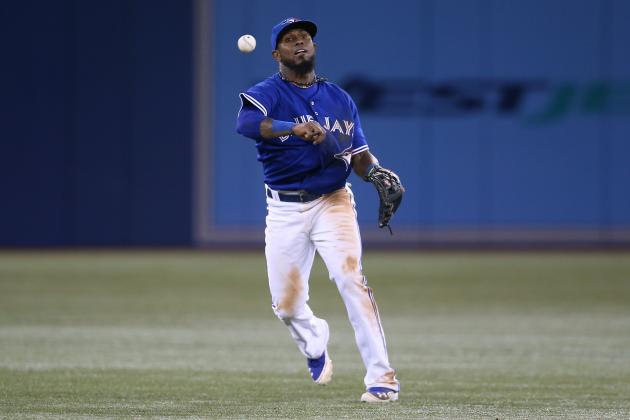 Tom Szczerbowski/Getty Images

You may have looked at the headline and thought, "Well, this should be interesting." And given the Toronto Blue Jays' less-than-stellar 3-5 start, I would not blame you for thinking that. Even though it is early in the season, and even though the Blue Jays have struggled, there have been some diamonds in the rough.
Although they are not plentiful, there are some players whose hot starts to the season should continue.
The Blue Jays have had a bit of everything so far this year. Players who were expected to post big numbers have faltered (I'm looking at you Edwin Encarnacion), and players who were not expected to contribute have done just that (namely, Mark DeRosa).
The Jays showed some signs of life in the second game of their series against the Detroit Tigers by battling back from a 6-1 deficit, but the consistency and dominance that fans expected have not made an appearance yet this year.
Here are four Blue Jays who have enjoyed hot starts to the 2013 season and who should see them continue.
Begin Slideshow

»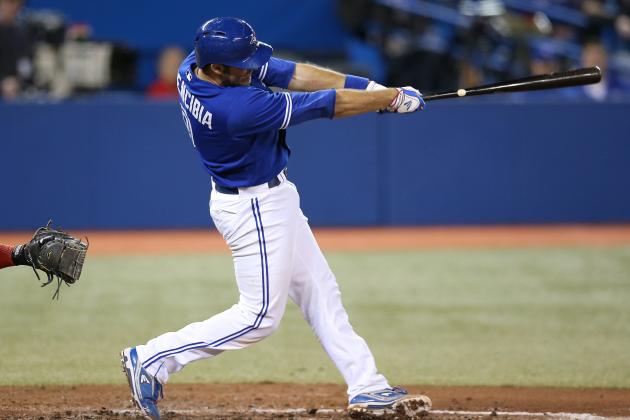 Tom Szczerbowski/Getty Images

J.P. Arencibia's Opening Day start left much to be desired, as he let three R.A. Dickey knuckleballs pass him, but since then he has turned his season around.
During the first eight games, he has swung an extremely hot bat. He is second on the team with an average of .313 and leads the team with seven RBI. His contributions have also been extremely timely, as evidenced Wednesday in Detroit, where his go-ahead double ended up being the difference in an 8-6 ballgame.
Blue Jays fans have watched their catcher mature over the last four years, and at 27 years of age, he is heading into the prime of his career. With seven RBI and three home runs, is it possible that the Blue Jays have finally found the much sought-after power catcher?
Probably not, but Arencibia should see considerable improvements in his power numbers as well as his average this season. Although I would be surprised to see this torrid pace continue, he should be a reliable and contributing member of the team by the time September rolls around.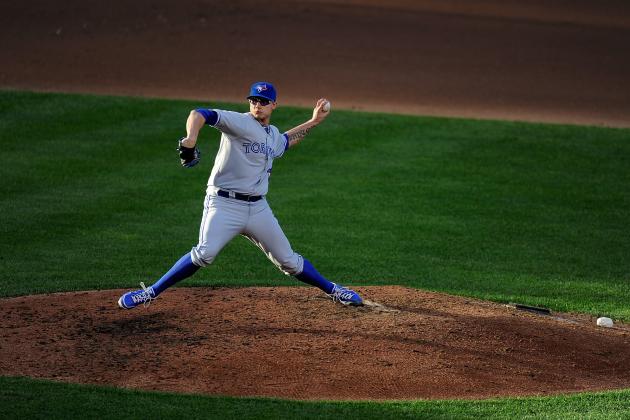 Greg Fiume/Getty Images

Brett Cecil has been very impressive out of the bullpen so far this season. He has appeared in five games, and in over six innings, he has given up just two hits. He has yet to give up a run and has struck out eight.
As spring training came to a close, Cecil's name was in the mix to join the starting rotation as the fifth starter, but the Blue Jays elected to keep him in the bullpen.
Cecil started his season last year as a starter but was moved to the bullpen in September. His experience as a starter has made him an ideal candidate for long-relief work, and so far in 2013, he has taken advantage of his opportunities.
There's no indication that Cecil's performance will decline, as he has shown over the course of his career that he has the skill to compete at this level.
Look for Cecil to have a very successful year out of the bullpen or fill in as a part of the starting rotation if needed.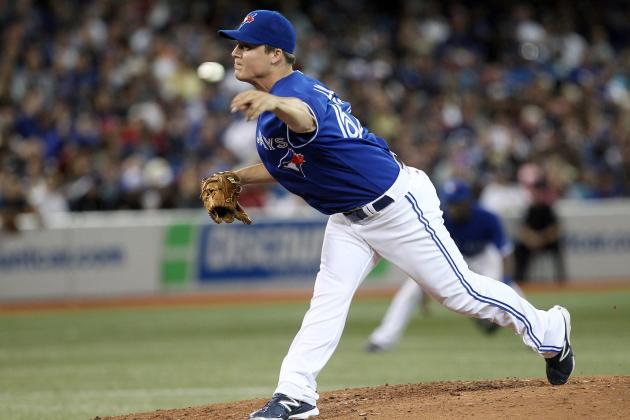 Tom Szczerbowski/Getty Images

Aaron Loup was selected by the Blue Jays in the 2009 amateur draft and made his MLB debut last year. He was called up directly from Double-A and never looked back. In 33 games last year, Loup posted a 2.64 ERA and struck out 21 batters.
In four games this year, Loup has given up one run and picked up his first career MLB win Wednesday afternoon in Detroit. His number has been called in half of the Blue Jays' games, a sign that the coaching staff has confidence in him. Loup has the ability to retire MLB batters at will, and at just 21 years of age, he is only going to get better with experience.
His delivery is such that when he releases the ball, it sweeps across the plate away from lefties and toward righties, causing serious problems for batters. His tricky delivery and powerful pitches indicate that his success is not a fluke, and it will continue over the course of the year.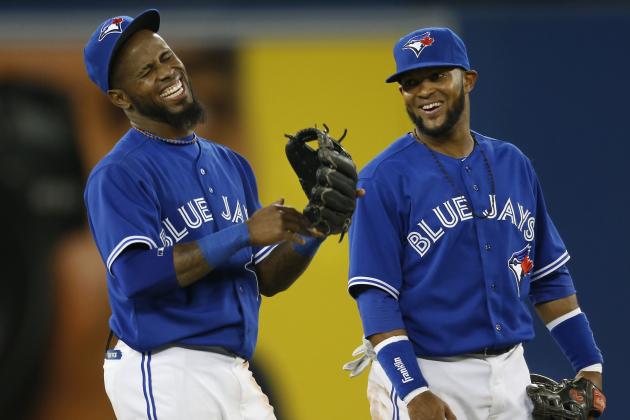 Tom Szczerbowski/Getty Images

Where should we begin with Jose Reyes? He has been the Blue Jays' best player by far and has done a bit of everything for them.
His defence has been great but is a little harder to quantify (especially this early in the year due to a small sample size) than his offensive output.
He leads the team in average, batting .406, and is in the midst of a seven-game hit streak. He has fallen victim to the strikeout just four times and has an on-base percentage of .472. He is also a perfect 4-of-4 stealing bases, a category he leads the MLB in.
This is the hottest start by any Blue Jay, and he won't be slowing down anytime soon. For the Blue Jays, it is just a matter of when his teammates will join him on the hit parade. His smile is infectious, and hopefully his hitting is as well.
Hit me up on Twitter: Follow @applebyinc