UFC Releases Code of Conduct Aimed at Curbing Detrimental Behavior from Fighters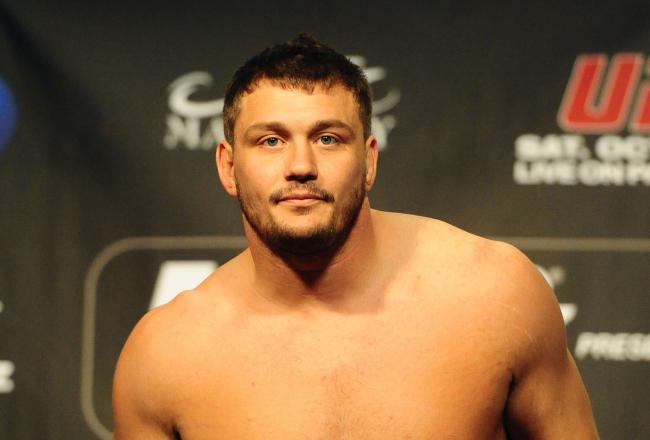 Mark J. Rebilas-USA TODAY Sports
Over the last few years as the UFC has started to grow into one of the largest sports organizations in the world, the headaches of policing athletes outside of the cage has become a relevant problem.
Ten years ago when the sport was still in its infancy, the number of fighters under UFC contract were still in double digits. The UFC's growth in the worldwide marketplace, in terms of being recognized as a mainstream sport, also continues to expand.
Now with more than 400 fighters under contract, the UFC has joined the NFL, NBA and other major sports promotions by introducing a code of conduct for its athletes.
First announced earlier this year by UFC attorney Lawrence Epstein, the new code of conduct is meant as a guideline and education tool for the fighters the company employs.
The need for a code of conduct became ever apparent in the last couple of years with fighters unfortunately crossing boundaries in interviews and most notably on Twitter, with top names like Forrest Griffin making jokes about rape and other disconcerting subject matter that landed the UFC in hot water.
Now a newly introduced UFC code of conduct will serve as a tool to hopefully prevent further misconduct, but it also means fighters are now aware that punishment will come with bad behavior.
According to a report from Yahoo! Sports, the UFC code of conduct was created in coordination with Washington D.C. law firm Covington & Burling, who also helped develop similar rules for leagues like the NFL and Major League Baseball.
The UFC code of conduct starts in very familiar language that covers the NFL in their document of the same name:
Fighters shall conduct themselves in accordance with commonly accepted standards of decency, social convention, and morals, and fighters will not commit any act or become involved in any situation or occurrence or make any statement which will reflect negatively upon or bring disrepute, contempt, scandal, ridicule or disdain to the fighter or the UFC
The broad sweeping statement is very close to that of the NFL's code of conduct that states, "All persons associated with the NFL are required to avoid 'conduct detrimental to the integrity of and public confidence in the National Football League.'" (here is a link to the full NFL Code of Conduct)
The idea behind such a wide statement is to allow the NFL, or in this case the UFC, the right to crack down on a competitor for any such occurrence that could be seen as detrimental to the league or the image of the league.
In the UFC's version of the policy they go into further explanation of the rules concerning athletes being involved in criminal activity as well as involvement with performance enhancing drugs. Unlike the NFL's code of conduct, the UFC goes into more specifics in terms of other behavior that could be considered a violation of the policy.
Here are further terms outlined in the newly released UFC code of conduct policy:
Derogatory or offensive conduct, including without limitation insulting language, symbols, or actions about a person's ethnic background, heritage, color, race, national origin, age, religion, disability, gender or sexual orientation

Inappropriate physical, verbal and online behavior (such as inappropriate statements made via email, text messaging or social networks)

Conduct that undermines or puts at risk the organization or promotion of a UFC event, including without limitation, failure to deliver, engage in or otherwise execute any and all promotional responsibilities, or failure to return in a timely manner the accurate and complete documents, or information for immigration, licensing, medical, tax or athletic commission purposes and

Conduct that undermines or puts at risk the integrity and reputation of the UFC.
UFC heavyweight Matt Mitrione is the latest athlete to find himself under fire and was recently suspended under the new code of conduct after making inflammatory statements about transgender fighter Fallon Fox.
Mitrione isn't the first person to make statements about Fox. As a matter of fact, UFC commentator Joe Rogan also recently went on a venomous rant about Fox on his personal podcast, but at least according to the language within the UFC code of conduct, it's only aimed at fighters employed by the promotion.
That's one major difference between the UFC and NFL code of conduct policies. In the NFL code of conduct, it clearly states the rules apply to "all players under contract; all coaches; all game officials; all full-time employees of the NFL, NFL clubs, and all NFL-related entities; all rookie players once they are selected in the NFL college draft; and all undrafted rookie players, unsigned veterans who were under contract in the prior League Year, and other prospective employees once they commence negotiations with a club concerning employment."
It is a different situation for the UFC however because many of the people involved such as referees are actually employed by state athletic commissions and not the promotion itself. Rogan however is an employee of the UFC, but as of yet the organization hasn't made any statement about his comments towards Fox.
"We're not a bunch of police officers and we're not sitting around all day trying to figure out ways to catch guys," said Epstein in an interview with Yahoo! Sports. "We're trying, hopefully, to push guys in the right direction and make sure they're being respectful and not being disrespectful to any race, gender, etc."
Former UFC champion Matt Hughes has also been hired by the promotion to serve as counsel to athletes and advise them on their careers in situations just like this. Hughes unfortunately has already dipped his big toe into controversy when asked during a fan Q&A about Fox and the former champion referred to her as "it."
Still the UFC code of conduct is hopefully a step in the right direction as they look to expand into new markets and states like New York later this year. Some fans have voiced their opposition about the rules because it appears the UFC is somehow trying to censor fighters from speaking their minds, but the promotion has done nothing different than any other sports league in the world.
The new code of conduct policy also outlines prior to disciplinary action being handed down, the UFC will do an investigation into the infraction. The discipline handed down could vary from fines, suspensions or possible termination of service.
The UFC will also have an appeals process in place to allow fighters arbitration in situations where punishment has been handed out for any violation of the code of conduct.
If the UFC hopes to make it to the biggest heights and join the ranks of the NFL, a code of conduct to oversee fighters is absolutely necessary. Now the key is enforcing the rules on a consistent basis for all fighters across the board—whether they are undercard fighters or main event draws.
Damon Martin is a Featured Columnist for Bleacher Report
This article is
What is the duplicate article?
Why is this article offensive?
Where is this article plagiarized from?
Why is this article poorly edited?