When the New York Knicks were rebuilding their supporting cast over the summer, the signings of Chris Copeland and Pablo Prigioni went relatively under the radar.
As two players making the rookie's minimum, having spent the rest of their respective professional careers in Europe, it's not a surprise that they were dismissed as roster fillers.
What is surprising, however, is that both have developed into key contributors for New York, as part of one of the deepest rosters in the NBA.
The Knicks' bench has suffered a lot of injuries this season. As it stands, five key bench players are currently on the injury report, but Copeland and Prigioni have remained virtually ever-present this season.
With only a late second round pick to their name in the 2012 Draft—the rights to which were sent to the Portland Trail Blazers as part of the Raymond Felton trade—New York was expecting to go into the season without any rookie contributions.
In Copeland and Prigioni, however, they found rookies more experienced than most, capable of helping out right away, and for a very reasonable price.
General Manager Glen Grunwald and European Scout Kevin Wilson had been looking at Prigioni for a while, and clearly they were right to have such strong interest in the Argentinian point guard.
After an intriguing performance at the Olympics, he has spent most of the season as Felton's back-up, serving as a playmaker for the Knicks' shooters.
He has been a danger to opposing teams when it comes to inbound passes, and it's a surprise to see that so many teams haven't noticed him looking for a quick momentum-changing steal after a score.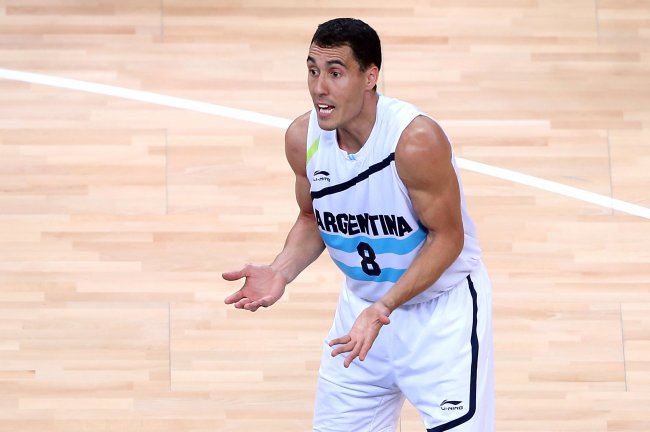 Streeter Lecka/Getty Images
Prigoni's defense has also been solid, and despite his age his work in transition has been stellar as well.
Right now, the Knicks have won 13 straight since moving Prigioni to the starting lineup, with the Argentine acting as the glue that has held together a talented unit.
Because of his excellent passing, decision-making and three-point range (he's now shooting 39 percent from beyond the arc this season) having him in the lineup has made a big difference for New York.
Copeland has also started his fair share of games this season, but his versatility off the bench has been the main thing he's brought to the table.
The former Belgian league MVP has spent time at every position other than point guard, using his post moves and a smooth stroke to provide the scoring punch the team occasionally needs.
His defense has kept him from playing major minutes, but his work on that end of the floor has definitely improved down the stretch.
Due to injuries, Mike Woodson has needed him to play as a big in recent nights, and he's responded well despite lacking in the height department.
With all the inconsistency on the Knicks' bench this season, the emergence of their two most minor signings of the offseason has been a welcome development.
They've certainly provided more for New York than some of the bigger names they picked up, which is a credit to the scouting system.
Heading into the playoffs, these are two players that could be relied on for significant minutes, which few would have predicted back in the summer.