TUF 17 Finale Predictions You Can Take to the Bank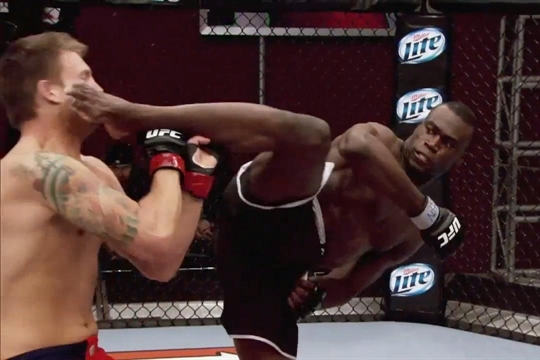 Photo courtesy of UFC.com
The 17th season of The Ultimate Fighter has widely been referred to as one of the best of all time.
From an athletic standpoint, there are very few seasons that match up. The first few seasons of the show featured strong athletic talent, but then the talented fighters gave way to the "personalities" that attracted television ratings. That was fine for TV, but it fell far short of creating interesting prospects coming out of the show.
That all changed this season, when a very good crop of middleweight fighters flooded the TUF house in Las Vegas for their chance at glory. The end result was a season filled with exciting action and at least one prospect who could potentially be an immediate contender at middleweight.
Now, the season is over, and it's time to take a look at the traditional finale, including the culmination of the season-long TUF tournament and a main event featuring two bantamweight stars. Check out my predictions in the following pages and then let me know whom you think will win on Saturday night in the comments below.
Begin Slideshow

»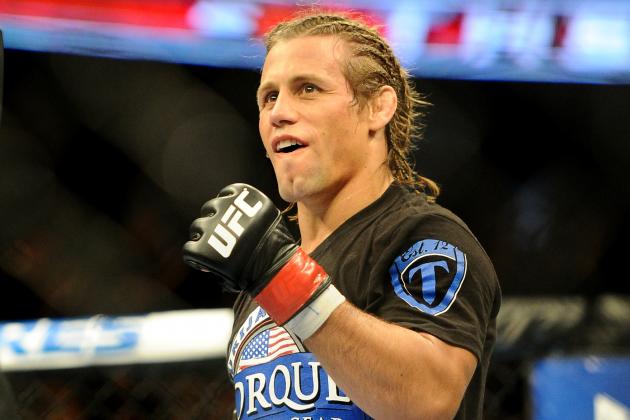 Jayne Kamin-Oncea-USA TODAY Sports

I like Scott Jorgensen. He's one of the nicest guys in mixed martial arts. I mean, the same can obviously be said of Urijah Faber, who essentially built a brand on being likable. But you'll rarely hear a bad word said about Jorgensen.

Still, the fact is, Faber is just a bad matchup. Jorgensen holds no advantages over him in any facet of mixed martial arts; from wrestling to the stand-up to cardio and submissions, Faber is just better. You will occasionally see a fighter overcome those kinds of deficiencies, but it doesn't happen very often and it's not going to happen here.

The one thing Jorgensen has going for him is that he's fairly durable, so he might not get finished. And we don't know if Faber will want to go in for the kill against a good friend, which could change the dynamic of the fight. But I suspect Faber will handle Jorgensen with ease on the way to a unanimous decision.

Predication: Urijah Faber by unanimous decision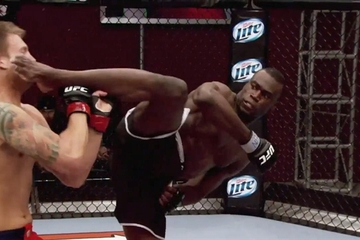 Photo courtesy of UFC.com
There has never been a TUF cast member more hyped than Uriah Hall, who became an instant star solely due to his actions in the cage.

From his highlight-reel knockout of Adam Cella—one that still makes me cringe every time I hear that sickening thud on the replay—to the way he finished semifinal opponent Dylan Andrews after rocking him with punches from the bottom, Hall was just plain violent.
This is one of the few instances in TUF history where Dana White's preseason exhortations may not actually do a fighter justice.

For Gastelum, just being in the finals is a bit of a surprise. And though he's heavy-handed, he's outmatched in nearly every other area by Hall, who will likely become an instant middleweight star by winning this fight. Gastelum can win, but his chances are slim. Hall should take this with ease before moving on to face a top-six or -seven guy in the UFC.

Prediction: Uriah Hall by TKO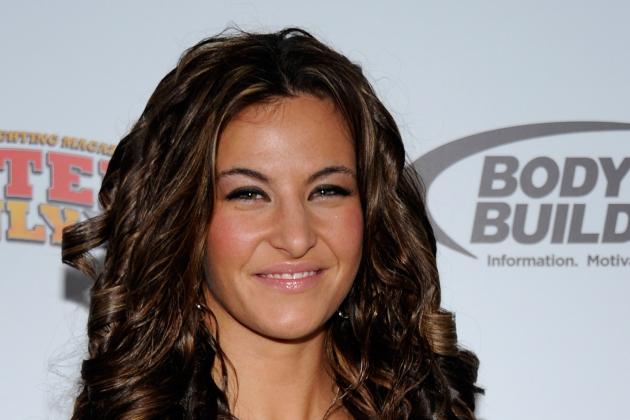 Ethan Miller/Getty Images

I suspect that nearly everyone, from the media to MMA fans down the line, are underestimating Cat Zingano. That would be a mistake, and it's not a mistake I think Tate is making. At least I hope not, for her sake.

Zingano is an excellent striker. In fact, she's one of the best in not just her division but in all female divisions. She's big for a bantamweight as well; even though Tate isn't a small woman for the division, it's likely that Zingano will have a size advantage. She also packs plenty of power into her punches and kicks and brings a well-rounded submission game into the cage.

For Tate, a good result will require her to rely on her wrestling. She's no slouch on the feet, but she won't want to get into an extended striking session with Zingano. She can nullify her opponent's standing game by keeping the fight grounded and staying out of positions where she makes herself susceptible to submissions.

I'm not sure Tate's heart is in the fight game anymore, though. After her loss to Ronda Rousey, she seemed to waver on whether or not she even wanted to fight again. But a chance to compete in the UFC (and to potentially earn a coaching gig on The Ultimate Fighter) seemed to be enough to make her stick around, at least for now.

I see Zingano scoring the upset here and foiling the UFC's plans for a Rousey vs. Tate season of The Ultimate Fighter. She's a lot better than many think she is, and I can easily see her finishing Tate and moving on to face Rousey.

Prediction: Cat Zingano by TKO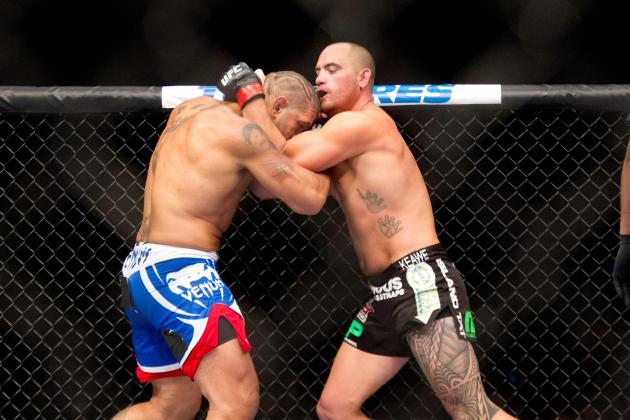 Bruce Kluckhohn-USA TODAY Sports

Travis Browne was a rising heavyweight star until he ran into Antonio Silva and his own injured knee last October. After the loss, Browne took some time to rehab the knee and now returns to face Gabriel Gonzaga.

Gonzaga has had an interesting career path the last five years or so. This is a man who once crushed Mirko Cro Cop and then faced Randy Couture for the heavyweight title. After that brief run, however, Gonzaga fell off a cliff and ultimately retired from the sport. He later returned on the regional scene and, after scoring one win, made his way back to the UFC, where he's now won two in a row.

If Gonzaga decides to work his jiu-jitsu game against Browne, it could be a short night. And that seems to be his new motto—after fancying himself a striker following the win against Cro Cop, Gonzaga now has three consecutive submission wins. If he immediately looks for the takedown and submission against Browne, he'll win this fight.

Browne can win the fight in virtually any other instance. He's quick enough and has special footwork for a heavyweight, and he could befuddle Gonzaga on the feet. But he'll need better takedown defense if he wants to keep Gonzaga off him for the entire fight, and I don't see that happening. Gonzaga goes into the cage and submits Browne in a minor upset.

Prediction: Gabriel Gonzaga by submission