Chicago Cubs: 5 Early Season Cubs Storylines to Follow Most Closely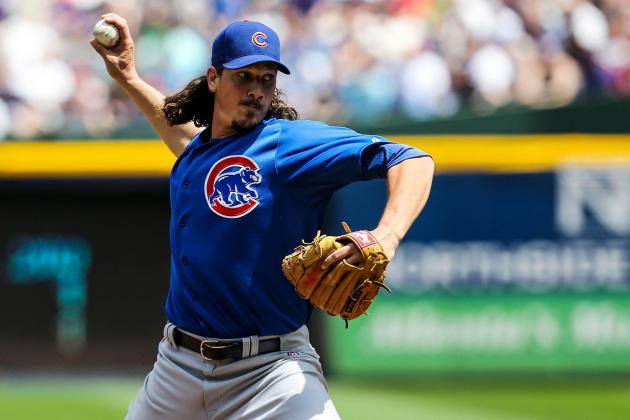 USA TODAY Sports

The start to the Cubs' 2013 season has not been uneventful.
Already the Cubs have won their first multiple-game series of the season—a feat not accomplished in 2012 until the latter part of April. And they have had a change at closer…again.
If nothing else, the Cubs sure know how to keep their fans interested—if not by winning then by some other means, right?
The following is a short list of tidbits you should keep your eye on as the season plays out.
Begin Slideshow

»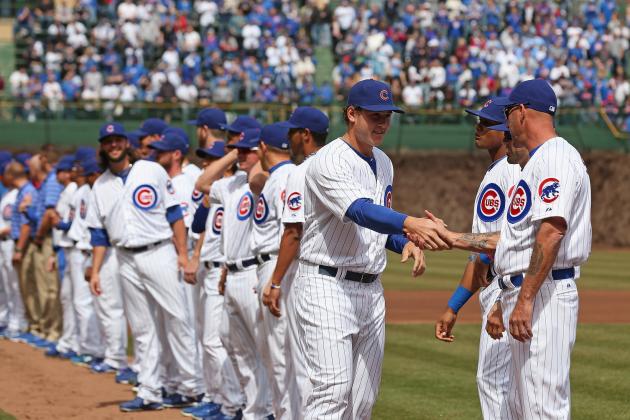 Jonathan Daniel/Getty Images

So far in 2013 the Cubs have played eight games and have had five different lineups—only once has one lineup been used twice in consecutive games. The only constants in each starting eight have been the two, three, four hitters: Starlin Castro, Anthony Rizzo and Alfonso Soriano.
David DeJesus has led off in six of the games; the other two by Dave Sappelt. Brent Lillibridge has played four games at second base and two at third.
Luis Valbuena has been the primary third baseman and Nate Schierholtz the primary right fielder, but neither has played all eight games at their positions. As for choosing the catcher, Dale Sveum seems to have developed a pattern: Welington Castillo plays two then Dioner Navarro one—that pattern will be put the test on Wednesday when Navarro's name comes up in the rotation.
It has become normal for a manager to use multiple lineups throughout a season—see Tony LaRussa. But when your roster is not too talent-rich and relies on multiple players to play multiple positions, the results may not be met with success.
Yes, Dale Sveum is trying to construct his lineup in order to get the best possible matchups he can. But by not letting the players develop any sort of rhythm at the plate, his constant lineup shuffling can have adverse effects on the club as the season progresses.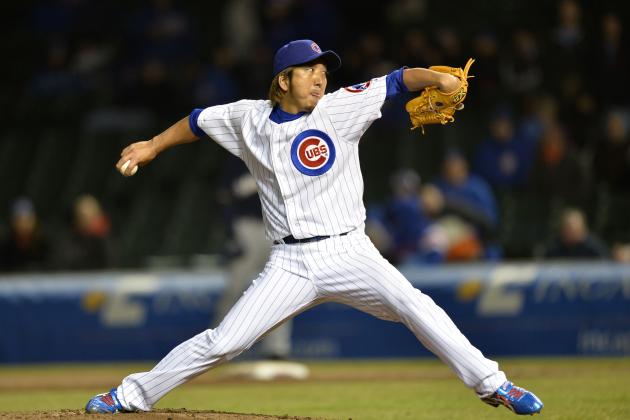 Brian Kersey/Getty Images

We all know the trials of Carlos Marmol, but Dale Sveum's backup option is still an unknown entity.
Kyuji Fujikawa was a standout reliever in Japan and displayed his late-game prowess when he snatched a victory for the Cubs from the grasps of a Carlos Marmol blown save on Opening Day.
Then he pitched a scoreless and hitless inning on April 4 to help the team win the first series of the season.
But two days later in relief at the Atlanta Braves, Fujikawa gave up four hits and three earned runs in one inning of work.
If Fujikawa can pitch as he is expected to—and it appears he will—then the answer to the Cubs' closer problems will have been found. If not, then it could really be a long season.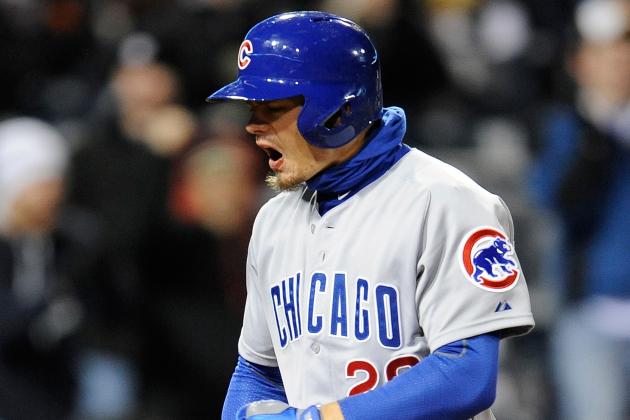 Joe Sargent/Getty Images

Plain and simple, the Cubs' offense has been putrid. That not just saying their hitting has been terrible, but getting on base as well.
The Cubs are ranked No. 29 in the MLB in both team batting average and on-base percentage; strangely enough they are also ranked last—or first, depending on how you want to look at it—in the league with the fewest number of times they have grounded into double plays (two).
But what few hits they have achieved—52—they cannot translate into runs. According to MLB.com's stats page, the Cubs are batting .154 with RISP.
Their total number of team hits they have them ranked within the bottom fifth of the league in that category. Other stats to go along with BA, OBP and hits that the Cubs rank within the bottom fifth of the MLB are total runs\RBI, runs per game, total bases and walks earned.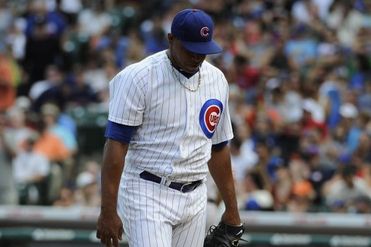 Photo Courtesy of FOX News Latino - David Banks/Getty Images
Now that Carlos Marmol has once again been removed from the Cubs' closer job, his future with the team is once again cast into uncertainty.
The 2012 season saw two Carlos Marmols. In the first half of the season Marmol was downright awful.
Pitching 25.2 innings in 31 appearances, Marmol gave up 20 hits, 18 runs and 28 walks, earning himself a 5.61 ERA.
But then he turned things around in the second half of the season.
In the second half of 2012 Marmol made 30 appearances, pitching 29.2 innings. He surrendered the same number of hits as the first half, but gave up only six runs and 17 walks while striking out 39 batters, finishing the season with a 3.42 ERA.
So the Cubs tried to strike while the iron was hot and worked out a deal to send the up-and-down reliever to Anaheim in exchange for Dan Haren. When that trade fell through due to the Cubs' concerns about Haren's medicals, the club was stuck with a relief pitcher who knew full well his team tried to trade him.
The Cubs then would state, like some sort of incantation, "Carlos Marmol is our closer" whenever a microphone or recorder was shoved in their faces—even if the question was about the weather.
Even after the near debacle on Opening Day, Marmol was twice more trotted out to mound in the ninth inning to close out the game—reminiscent of Dusty Baker's treatment of LaTroy Hawkins.
Then this past weekend—similar to last season—Marmol was removed as the club's closer.
The plan now is to have him pitch in less stressful situations. But what is the team's plan for the much maligned reliever going forward?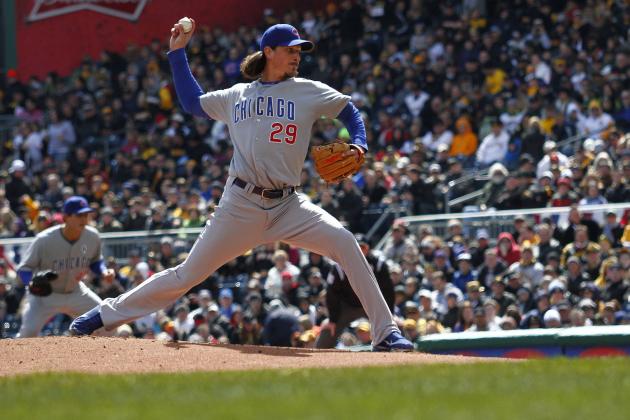 Justin K. Aller/Getty Images

Last year Jeff Samardzija spent the season transitioning from a thrower to a pitcher. And so far in 2013 it appears to have worked.
After two starts, the Shark leads the MLB in strikeouts and has the second-highest K\9 ratio. Samardzija has also only given up the fourth-fewest hits and the fifth-lowest WHIP among pitchers with 10-plus innings pitched.
Even in his April 7 start against the Atlanta Braves when he threw 105 pitches, giving up four earned runs in 5.2 innings of work, he still managed to get 13 strikeouts.
But within his Atlanta start is the caveat. When met with adversity can Samardzija ignore the football mentality within himself—the mindset that says when you come across a problem to just power through it—continue as a pitcher and not regress back into a "thrower"?
He's got ace material; there's no doubt about that. But for him to continue to grow into the ace we all know he can be he will need to adhere to Winston Churchill's advise to Londoners during the Blitz: Keep calm and carry on.