Kentucky Basketball: John Calipari's 5 Biggest Concerns for 2013-2014 Season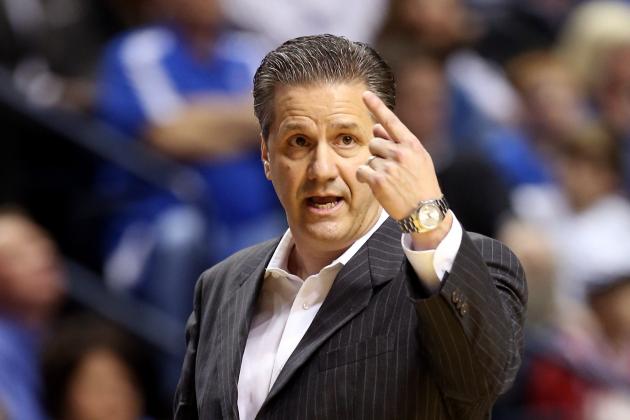 Andy Lyons/Getty Images

University of Kentucky basketball fans would no doubt like to begin forgetting the 2012-2013 season as quickly as possible. Not only did it bring the embarrassment of not making the NCAA tournament (which really stings after in-state rival Louisville just won the national championship), but next year's team looks to be obscenely loaded with talent and potential for a chance to reclaim the college basketball crown.
But that doesn't mean head coach John Calipari's job is going to be a walk in the park. Next season's squad brings a whole new set of challenges that must be tackled if the Big Blue Nation wants to have a magical season like they did in 2011-2012.
The following are John Calipari's five biggest concerns for the 2013-2014 season.
All stats via ESPN.com
Begin Slideshow

»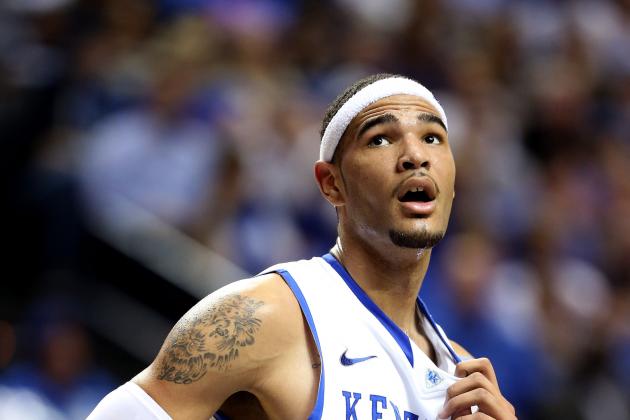 Andy Lyons/Getty Images

With Willie Cauley-Stein, Alex Poythress, Kyle Wiltjer, Jon Hood and (possibly) Jarrod Polson all coming back for another go-around, Kentucky has much more returning talent this season than in years past.
While this might seem like nothing but a positive, keep in mind that a large portion of Kentucky's incredibly talented 2013-2014 incoming freshmen have become pretty close themselves. Six of them recently played together in the McDonald's All-American Game (per Sports Illustrated).
That talented group has known nothing but success during their recent and very young basketball careers, which was probably a big reason why they chose to go to Kentucky and continue winning on their way to the NBA.

Last year's returning players, however, were part of what was by far the worst performing squad in John Calipari's tenure at UK.
The super group of incoming freshmen have shown nothing but class and a willingness to put team first so far in interviews and statements about their upcoming college experience. But that doesn't mean that there isn't the possibility of a little friction between what may be perceived within Wildcat Lodge as the old and new guard.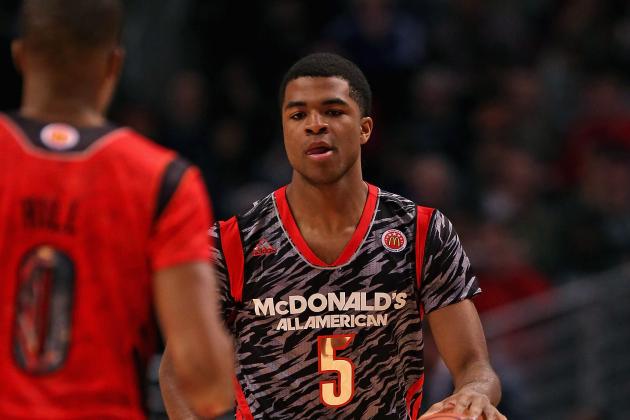 Jonathan Daniel/Getty Images

While Ryan Harrow is a very talented basketball player, he never quite met the expectations or the burden of leadership that comes with being the point guard on a John Calipari-coached team.

Andrew Harrison, however, is a perfect fit for Calipari's dribble-drive offense: a strong, vocal guard with incredible ball-handling skills, great finishing abilities and a knack for creating opportunities for himself and his teammates.
But Wildcat fans would do well to remember that Harrison is still a true freshman. John Wall, Brandon Knight and Marquis Teague all had growing pains during the early portions of their stints at Kentucky before they looked comfortable running the team. It will be no different with Harrison.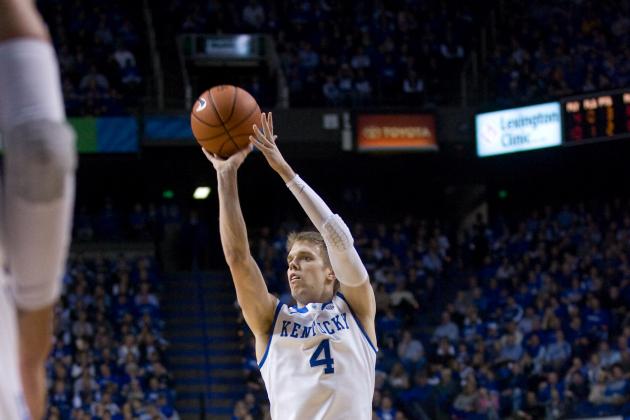 Mark Zerof-USA TODAY Sports

John Calipari isn't a fan of running an 11-man rotation for an entire game. He typically likes to stay with a core group of seven to eight players.
Injuries forced the Wildcats to go a bit deeper on their bench once in a while last season. This season, however, there might just be too much talent for Calipari to forgo rotating further and with longer reserve minutes than he has in the past.

Some people might roll their eyes at what a "terrible" problem this is to have, but Wildcat fans may remember what happens when talented players have to sit and wait their turn. During Calipari's first season, Daniel Orton (wrongly) felt he deserved more of the minutes that were being given to DeMarcus Cousins.

He reacted to this perceived slight by leaving school early (without finishing his coursework, which almost cost UK a scholarship) and making some disparaging remarks about the school which he later recanted (Kentuckysportsradio.com).
Orton may be a particular (and peculiar) case, but having so much incredible talent next year (which will include a couple players riding the pine more than they ever have in their lives) could have the potential to cause some drama.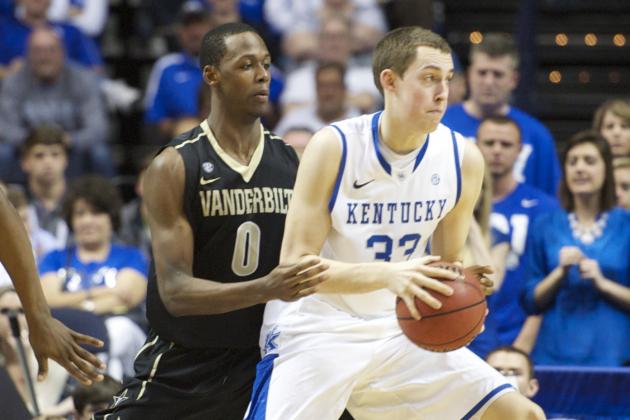 Joshua Lindsey-USA TODAY Sports

This one is a bit more of an extension of the previous issue, but it's big enough that it merits some pointed discussion.

If Andrew Wiggins commits to Kentucky (which is still a very big "if"), then the Wildcats will have six forwards to go along with two true centers. This is the opposite of the 2012-2013 squad, which had a plethora of guards but not much depth on the frontcourt.
The player who looks to lose the most playing time is Kyle Wiltjer, who isn't quite quick enough on defense to handle top-flight opponents in the post. Unfortunately, taking him off the floor also takes away his relative wealth of experience and one of the Wildcats' best outside shooters.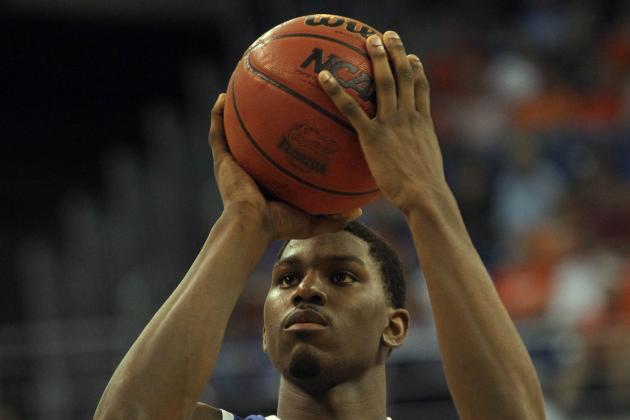 Kim Klement-USA TODAY Sports

Yes, I found a way to mention UK's incredibly poor free-throw shooting in a 2013-2014 preview article. But please hear me out.

There is no doubt that the Wildcats' poor performance from the charity stripe cost them a lot of points and even entire games last season. Just an average effort from the line would have allowed them to defeat then-No. 4 Louisville back in December.

Willie Cauley-Stein, who looks to be spending a lot of time in the low post next season, shot a dismal 37.2 percent. It's going to be hard for him to be as good a scoring threat as he possibly can when other teams know that a trip to the foul line means Kentucky will probably come away with fewer points.

Calipari's never been very interested in working on free throws, but such a young team is going to be tested physically a lot. Whether it be due to opposing coaches trying to test the mettle of such young players or older opposing players just trying to put them in their place, you can fully expect this Wildcat squad be taking a lot of attempts from the foul line.

UK has to be better than the 64.2 percent they were this season if they want to secure as many games as they are capable of winning.



Please feel free to leave a comment below. If you'd like to sing my praises or tell me how terrible I am more personally, I can also be found on Twitter.