5 Potential Long-Term Replacements at Arsenal for Wojciech Szczesny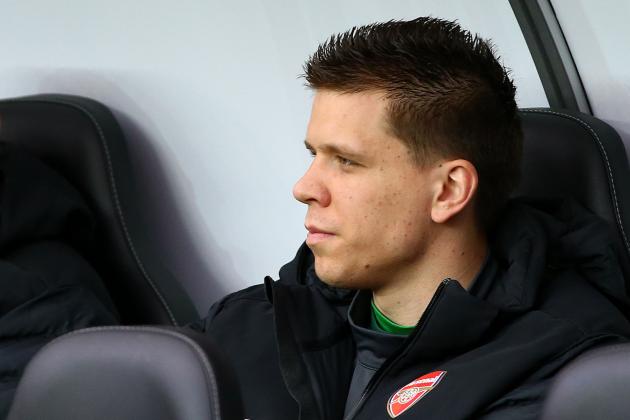 Jan Kruger/Getty Images

"Arsenal goalkeeping crisis"—it's one of those phrases that just keeps popping up in the Premier League.
It wasn't always like this, of course.
David "Safe Hands" Seaman may have exhibited an idiosyncratic vulnerability to outrageous long-range lobs, but for 13 seasons up to 2003 he was rock-solid in goal for the Gunners.
Jens Lehmann looked a capable successor—until Arsene Wenger decided to start experimenting with the eccentric German's psyche by dropping him in favour of Manuel Almunia.
And there began the continuing trend of erratic goalkeeping, roller-coaster form and unpredictable keeper choices at Arsenal.
The latest victim—or perpetrator, depending how you look at it—is Wojciech Szczesny.
The young Pole dropped out of favour after the 3-1 home loss to Bayern Munich, and most recently failed even to make the bench for the West Brom match, instead playing for the Arsenal U21s.
It was a somewhat telling move. No one doubts Szczesny's commitment or potential. But with Wenger citing mental reasons for his enforced rest, it becomes clear that his youth and immaturity are the prime factors for concern.
With Szczesny taking a step back, who might Arsenal turn to as a replacement?
All transfer values are courtesy Transfermarkt.
Begin Slideshow

»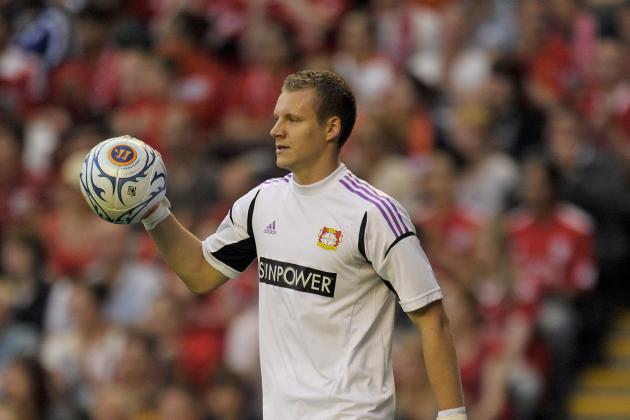 Clint Hughes/Getty Images

Age: 21
Transfer value: €9 million
Bayer Leverkusen and German U21 keeper Bernd Leno is one of Europe's most promising young players.
However, at a year younger than Szczesny, Leno's presence might only serve to undermine the established Arsenal man.
Leno could be considered a more immediate potential replacement for Szczesny.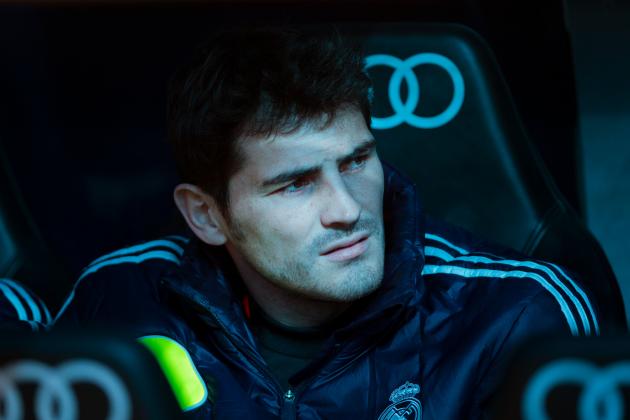 Jasper Juinen/Getty Images

Age: 31
Transfer Value: €35 million
Recent reports (via Metro) have linked Arsenal with a bold and unexpected move for Spain captain Iker Casillas, who has fallen out of favour at Real Madrid following an injury spell.
At 31 and rated among the very top keepers in the world, with few challenges remaining in a legendary career, Casillas is hardly a typical long-term prospect.
But if what Szczesny really needs to fulfill his development is just a couple more years understudying and a strong, inspirational presence ahead of him, signing Casillas could be a master stroke.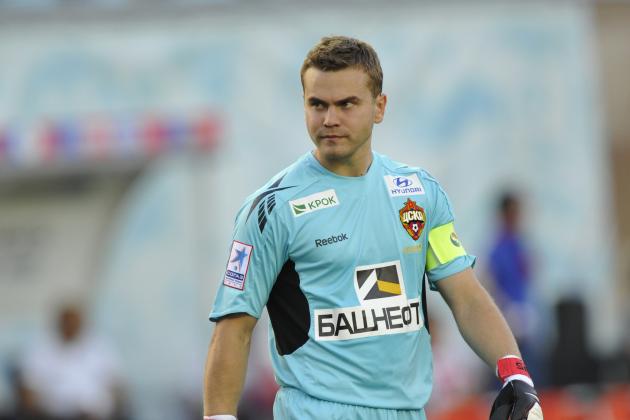 EuroFootball/Getty Images

Age: 27
Transfer Value: €18 million
If Leno is too young and Casillas too old, perhaps Russia's Igor Akinfeev could prove just right.
The CSKA Moscow captain is in the prime of his career, with a wealth of international and club experience behind him, but just approaching his physical and mental peak as a keeper.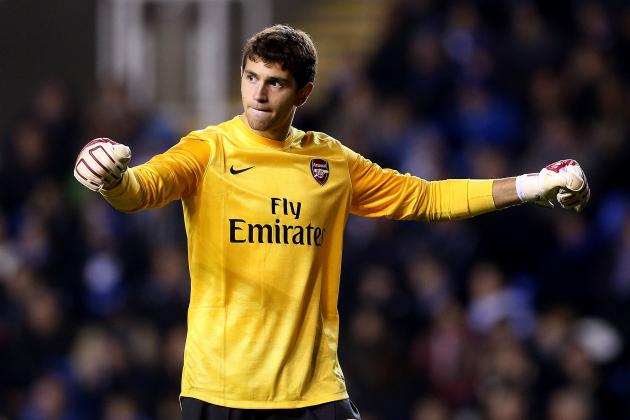 Scott Heavey/Getty Images

Age: 20
Transfer Value: N/A
Wenger's aim in marshalling Szczesny's development carefully is presumably so he can regain his No. 1 status and dominate as starter in goal for years to come.
In which case, Arsenal are likely to turn to current U21 keeper Damian Martinez as his ultimate long-term replacement.
The Argentinian made two first-team starts this season in the League Cup, and with further development—and perhaps a loan spell—could soon claim a regular squad space.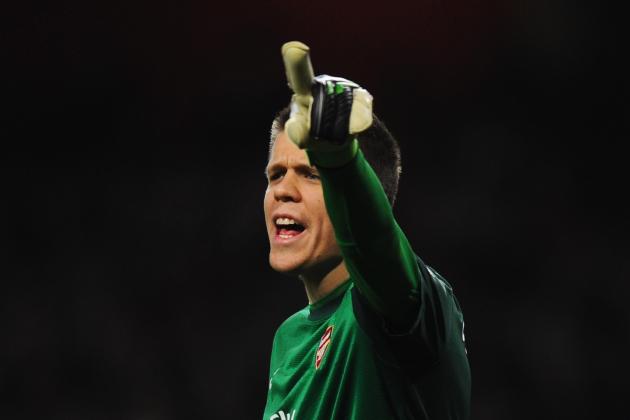 Mike Hewitt/Getty Images

Realistically, Arsenal's best long-term prospect at No. 1 is Szczesny himself.
The fact is, Szczesny really has had too much pressure for his age.
It speaks well of his character that he has been eager to shoulder that pressure, but Wenger is right to limit it. The only problem will be if it proves he has acted too late and Szczesny struggles terminally with confidence issues.
Returning Lukasz Fabianski to first choice and ensuring that Szczesny is given the time and space to develop fully is the solution endorsed by David Seaman, and it could finally be the long-term answer to Arsenal's goalkeeping woes if managed properly.