Dolph Ziggler: 3 Realistic Feuds for the WWE World Heavyweight Championship
wwe.com

After holding the Money in the Bank briefcase for nine long months, Dolph Ziggler shocked the world and successfully cashed it in on the April 8 edition of Monday Night Raw, becoming the new World Heavyweight champion.
Now that he has the World Title, which WWE Superstars will the Showoff be feuding with?
Alberto Del Rio managed to beat Jack Swagger in their WrestleMania 29 rematch last night on Raw, but Swagger did a number on Del Rio's leg/ankle, which resulted in easy pickings for Ziggler. There is no doubt that Ziggler got the biggest reaction from the crowd, and when he finally cashed in, the IZOD Center went ballistic.
Despite being a heel, Dolph Ziggler has a loyal fan base and gets cheered a lot more than a bad guy should.
With his popularity and fan appreciation, will the WWE turn face on Ziggler? I think so, but not yet. Ziggler will get (and deserves) a nice, long World Heavyweight Title run, and with Big E Langston and AJ Lee by his side, it's tough to imagine him losing a lot of matches.
Dolph Ziggler is a heel, which means he needs to feud with some of the top faces in the WWE who aren't chasing after the WWE Title.
It's hard to determine who Ziggler will be feuding with in the future since Alberto Del Rio and Jack Swagger were the only two Superstars involved in the World Title picture. But, here are three realistic and possible rivalries for the new World Heavyweight champion going forward.
Alberto Del Rio
The most obvious feud that the WWE Universe will be seeing is Dolph Ziggler vs. Alberto Del Rio. As stated in the previous slide, Ziggler finally cashed in his Money in the Bank briefcase and became the World Heavyweight champion at Del Rio's expense. Expect to see a match between Ziggler and Del Rio for the World Heavyweight Championship at the Extreme Rules PPV.
Months ago, Alberto Del Rio turned face and was immediately involved in a feud with The Big Show. Like Ziggler, Del Rio shocked the world when he beat The Big Show and became the World Heavyweight champion on the January 11 edition of SmackDown. Del Rio changed his character (and moveset) and became one of the top Superstars in the WWE.
Dolph Ziggler vs. Alberto Del Rio for the World Heavyweight championship may not be the most appealing feud, but if Ziggler comes out victorious, it would definitely help him become a more realistic champion. Before cashing in the MITB briefcase, Ziggler had a habit of tapping out to some of the WWE's top faces. Throughout the month of March, Ziggler lost to Chris Jericho, The Miz and Alberto Del Rio by submission.
Whether fans like it or not, Alberto Del Rio will get his rematch for the World Heavyweight championship and chances are it will happen at Extreme Rules. However, we have to take one thing into consideration, and that was Del Rio selling his ankle/leg injury before Ziggler cashed in the briefcase. This could mean that Del Rio will be on the sidelines for a few weeks. If the WWE creative team plans to have Del Rio out of action, who else would Ziggler feud with?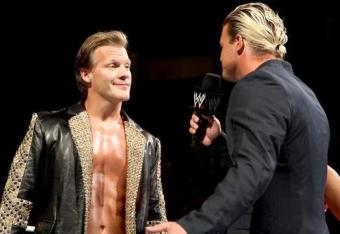 Chris Jericho
Despite having his hands full with Fandango, Chris Jericho and Dolph Ziggler's rivalry never seemed to end and could reignite in the near future now that Ziggler is the World champion.
On April 3, WrestlingINC.com reported:
"Chris Jericho is scheduled to appear at next week's RAW and SmackDown tapings before going on tour with his band Fozzy in Europe. He will be touring with the band through the end of April, but he has been added to the RAW taping on April 22nd from the O2 Arena in London, England. It may just be an appearance for the local crowd, as he hasn't been added to any shows after that."
Judging by the report above, Jericho isn't scheduled to compete at the Extreme Rules PPV on May 19, and as of right now the WWE Universe has no idea as to what Jericho's plans are after the Fozzy tour.
Could Jericho come back to the WWE in a few months and have a brief feud to finally put Ziggler over? I think so. We were all surprised and excited to see Jericho enter the 2013 Royal Rumble at No. 2 and be the battle royale with the Showoff. With that said, these two guys genuinely hate each other and their feud is far from over.
The last time Ziggler and Jericho met in in the ring, Ziggler tapped out to the Walls of Jericho. A match between the two charismatic stars at Extreme Rules in unlikely, but I wouldn't rule out a Jericho and Ziggler feud for the World Heavyweight Title in the near future.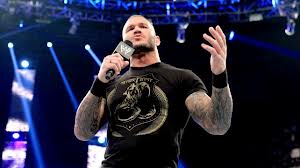 Even though the WWE continues to tease a Randy Orton heel turn, don't expect it to happen anytime soon.
On the April 8 edition of Raw, The Big Show attacked Randy Orton after his match with Sheamus. Once the beat down was over, Orton had an interesting expression on his face that clearly indicated he wasn't happy. After witnessing the attack a second time, I have a feeling that Orton is going to receive a big push in the near future.
After a brief and successful feud with The Big Show, it would make sense for Randy Orton to pursue the World Heavyweight Championship. We all know that Orton is not a mid-card wrestler and unfortunately, he has been booked terribly for the past year or so. A heel turn could revitalize the Apex Predator, but since Ryback is on the verge of turning to the dark side, Orton as a heel will have to wait.
Who would you like to see Dolph Ziggler feud with?
On November 3, 2012 WrestleZone.com reported that Dolph Ziggler and Randy Orton will dominate the World Heavyweight Title scene in 2013. Now that Ziggler is champion, expect Randy Orton to hunt down the Showoff for the remainder of the year.
Who would you like to see Dolph Ziggler feud with for the World Heavyweight Championship? Vote in the poll and leave your comments and suggestions below!
Follow Adrian Fylonenko on Twitter to talk about wrestling, soccer, movies and all things sports/entertainment.
This article is
What is the duplicate article?
Why is this article offensive?
Where is this article plagiarized from?
Why is this article poorly edited?