TUF 17 Finale Results: Top 10 Female Bantamweights in the UFC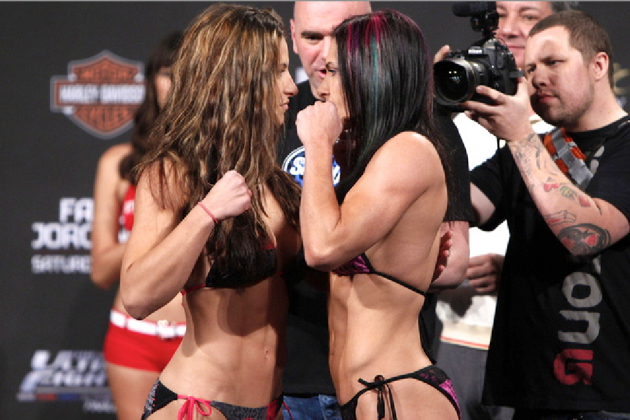 Esther Lin/MMAFighting.com
Ronda Rousey has her next title challenger.
With a win over former Strikeforce champion Miesha Tate, Cat Zingano has earned a women's bantamweight title shot and a coaching spot opposite Rousey on The Ultimate Fighter 18.
TUF 18 will mark the reality series' debut on Fox Sports 1, a station that will heavily feature UFC content beginning in August. The 18th season of the show will begin airing in September and will be promptly followed by the 135-pound championship bout between Rousey and Zingano.
With the second women's fight in UFC history now in the books, let's take a look at how the women's bantamweight division is beginning to stack up.
Begin Slideshow

»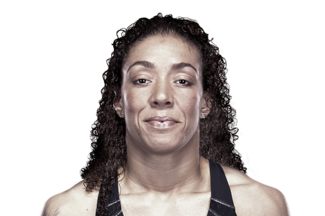 UFC.com
Record: 3-2 MMA, 0-0 UFC
Streak: W1
Germaine de Randamie had a short run with Strikeforce that has led to a much bigger opportunity inside the Octagon.
De Randamie has won three of her past four fights, losing only to Invicta FC standout Julia Budd. In her most recent outing, de Randamie defeated former Strikeforce title challenger Hiroko Yamanaka by decision.
Though her first UFC fight has not been scheduled, de Randamie should be making her debut with the world's top MMA organization soon enough.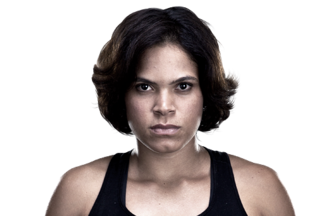 UFC.com
Record: 6-2 MMA, 0-0 UFC
Streak: L1
Amanda Nunes has lost two of her past three fights, but the 24-year-old Strikeforce and Invicta FC veteran has a bright future in the women's bantamweight division.
Previously scheduled to compete at Invicta FC 5 earlier this month, Nunes' UFC debut was being put on hold. However, after being forced out of that booked bout with Kaitlin Young, Nunes' next appearance will likely come inside the Octagon.
During her time competing under the Strikeforce banner, Nunes picked up a 14-second knockout win over Julia Budd.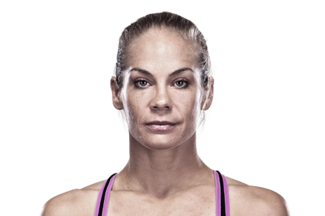 UFC.com
Record: 16-10 MMA, 0-0 UFC
Streak: L2
Julie Kedzie did not pick up any wins in her short stint with Strikeforce, but her competitive fight with former Strikeforce champion Miesha Tate earned her a spot on the UFC women's bantamweight roster.
The 32-year-old Kedzie brings a veteran presence to the newly minted division, having competed against retired women's MMA pioneer Gina Carano.
With victories over Kaitlin Young, Sarah D'Alelio and Jan Finney, Kedzie owns a number of notable wins on her record.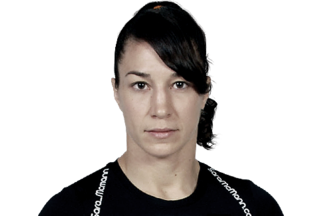 UFC.com
Record: 6-0 MMA, 0-0 UFC
Streak: W6
An Olympic wrestler who is undefeated in six MMA fights, Sara McMann is considered one of Ronda Rousey's toughest potential challengers.
McMann made one appearance with Invicta FC before being signed to a UFC contract. In her lone appearance with the women's MMA promotion, McMann defeated Shayna Baszler in a thrilling three-round bout.
At UFC 159, McMann will make her UFC debut against Sheila Gaff, one of two UFC women's bantamweight competitors excluded from this list.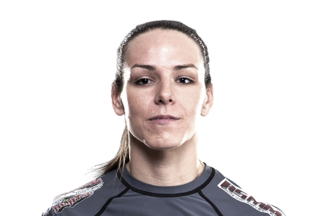 UFC.com
Record: 13-5 MMA, 0-0 UFC
Streak: W2
With wins in five of her past six fights, Alexis Davis is one of the hottest fighters going in women's MMA right now.
Aside from a tight majority decision loss to Sarah Kaufman, Davis has beaten Julie Kedzie, Amanda Nunes and more during her recent stretch of success.
Davis will make her UFC debut at UFC 161, where she will meet veteran Rosi Sexton.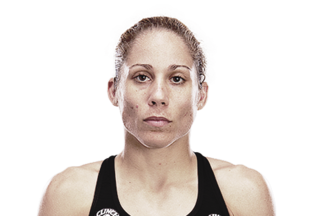 UFC.com
Record: 7-3 MMA, 0-1 UFC
Streak: L1
Liz Carmouche came up short in her UFC debut against champion Ronda Rousey, but the fame she gained from being one of the first women to compete inside the Octagon will carry her career a long way.
Not only did Carmouche find herself in a historic fight. She nearly won the bout and the women's bantamweight title with a neck crank in the opening round before being submitted later in the stanza.
Carmouche's next move is unknown, but it would appear she'll be one of the staples of the women's 135-pound class moving forward.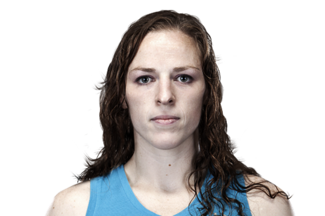 UFC.com
Record: 15-2 MMA, 0-0 UFC
Streak: W1
Coming off her Strikeforce loss to Ronda Rousey, Sarah Kaufman was allowed to compete under the Invicta FC banner while awaiting news on her first UFC matchup.
Earlier this month, Kaufman picked up a win in her Invicta FC debut, beating Leslie Smith in a Fight of the Night performance.
Kaufman's UFC debut fight is still in the works, but all signs point to the former Strikeforce champion being a UFC women's bantamweight contender right away.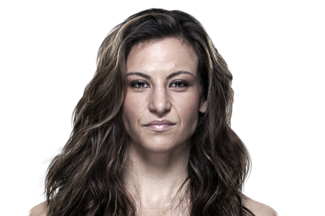 UFC.com
Record: 13-4 MMA, 0-1 UFC
Streak: L1
Miesha Tate's wrestling put her in a good spot through two rounds of her fight with Cat Zingano, but "Cupcake" faded in the final frame and was unable to weather a storm of strikes.
As a former Strikeforce champion and Rousey enemy, Tate will remain within striking distance of a rematch with the Olympic judo medalist.
Tate will likely have to take a step down in competition for her next appearance, but it shouldn't be long until she finds herself in another title-shot eliminator.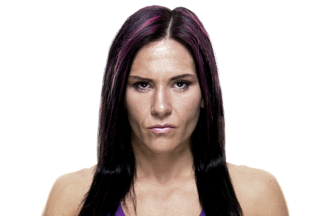 UFC.com
Record: 8-0 MMA, 1-0 UFC
Streak: W8
Cat Zingano has gone from a widely unknown fighter to one of the stars of women's MMA with a single win.
Though she was hardly flawless in her bout against Miesha Tate, Zingano got the job done in the third round and will now have a chance to greatly expand her fanbase as a TUF coach and UFC title challenger.
Like champion Ronda Rousey, Zingano is undefeated in her MMA career. The top contender's strong jiu-jitsu will make her a serious threat to claim the belt.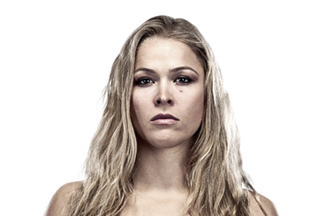 UFC.com
Record: 7-0 MMA, 1-0 UFC
Streak: W7
Ronda Rousey made a successful UFC debut in February, continuing her streak of first-round submission wins with another armbar on Liz Carmouche.
Now, Rousey will meet Cat Zingano after coaching on The Ultimate Fighter 18.
Rousey has helped women's MMA explode in popularity and will have a chance to cause continued growth when she stars on the reality series.