Penn State Football: 3 2014 Targets the Nittany Lions Must Sign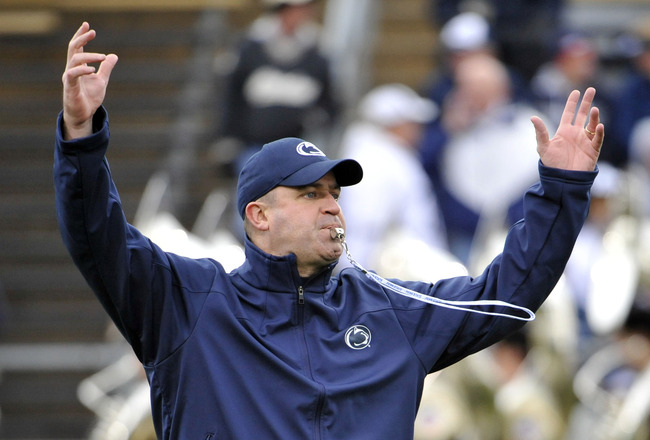 Sandra Dukes-USA TODAY Sports
Bill O'Brien and his coaching staff are already busy on the recruiting trail for 2014. With the scholarship restrictions placed on the school, choosing the right target becomes essential. While Penn State has already sent out over 50 offers, there are a few players who the coaching staff must sign to help with future success.
Penn State has three commitments from soon-to-be high school seniors.
The Nittany Lions' 2014 class is currently ranked 35th by 247sports.com and 29th by rivals.com.
Though many of the big-name recruits have yet to decided on a school, it's important to get as many early commitments as possible. Many of Penn State's targets also have offers from some of the top teams in the nation, including other Big Ten schools.
The following three players already have offers from the Nittany Lions and need to be signed to add depth and talent to a roster that will be lacking in some areas in future years.
DB Dravon Henry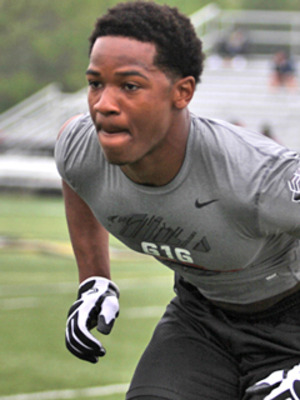 Photo courtesy of 247sports.com
Dravon Henry is from a football hotbed in Western Pennsylvania at Aliquippa High School. He's a defensive back who's currently ranked 157th in the Rivals.com top 250. Henry's a versatile player that can play both safety and cornerback.
He would be a great fit in a Penn State secondary that's set to lose both starting safeties after the 2013 season. Malcolm Willis and Stephen Obeng-Agyapong are both entering their senior season for the Nittany Lions. Starting cornerback Adrian Amos only has two years of eligibility left.
The defensive secondary is already an area where Penn State has tried to add depth. Two former wide receivers, Malik Golden and Trevor Williams, have recently been converted to defensive backs.
Henry is currently a 4-star prospect who's sure to garner more attention as his senior year begins. The Nittany Lions are high on his list, but so are the likes of Ohio State, Pittsburgh and West Virginia.
Keep an eye on what develops with Henry. He would be a great addition to a unit that's going to need talent and depth in the coming years.
S Marcus Allen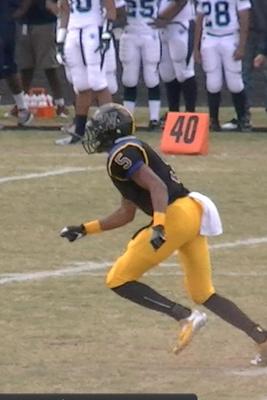 Photo courtesy of 247sports.com
Like Henry, Marcus Allen is a must-have for the Nittany Lions. Though he's rated outside of the Top 250, he's still a useful prospect that could continue to add needed depth to the secondary. He's an interesting prospect for Penn State as he began his high-school career playing linebacker, another position that's lacking depth.
Rated as a 3-star recruit by Rivals.com, Allen has already received over 20 offers from the likes of Stanford, Nebraska, Michigan State and Maryland.
According to 247sports.com, his top three currently consists of Maryland, Penn State and Pittsburgh.
Allen stands at 6'3", which would make him the tallest defensive back on the current Penn State roster. Look for his stock to rise as he gains another year of experience at the safety position. Allen is a talented recruit who the coaching staff needs to continue to pursue for the class of 2014.
The defensive backfield is going to have holes to fill in the next few years, so Allen is an important target for the Nittany Lions.
WR Thaddeus Snodgrass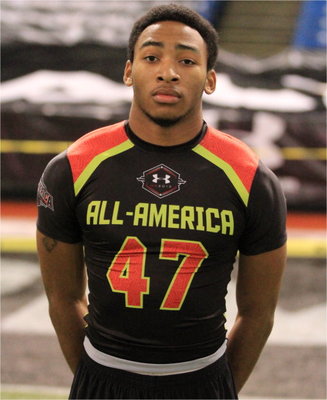 Photo courtesy of 247sports.com
While the 2013 Penn State Nittany Lions are stocked at the wide receiver position, that doesn't mean there's not a need for the future. Breakout star Allen Robinson is entering his junior season and current starter Brandon Moseby-Felder is a senior.
Talented receiver recruit Thaddeus Snodgrass is already ranked in the rivals.com top 250, sitting at number 198.
The 4-star Ohio native is being sought after by big-name schools such as Notre Dame, Ohio State, Michigan State and Nebraska.
With top 2013 quarterback recruit Christian Hackenberg coming to Happy Valley, it will be important for the Nittany Lions to surround him with good receivers. The ESPN Recruiting Nation scouting report on Snodgrass states:
"He possesses some real impressive tools. Has very good height and good bulk with good playing strength and speed. Covers ground as a WR with an excellent surge off the ball and can push DBs off of him."
While he's already touted as a solid wide receiver prospect, Snodgrass could see his value rise should teams see him as a fit at another position. According to the scouting report, "He's projected as a wide receiver, but could get recruited at another position with his good movements and reactions."
That other position is presumably in the defensive backfield, which would make him a versatile and even more useful recruit for the Nittany Lions.
Keep Reading

Penn State Football: Like this team?