WWE Wrestlemania 29 Results: 5 Possible Feuds for Fandango After His Win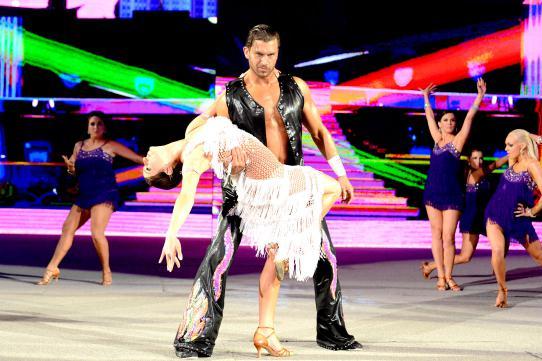 photo courtesy of wwe.com
WrestleMania 29 featured the debut of Fandango after weeks of him almost wrestling his first match on Raw or SmackDown. The newcomer was successful against the veteran Chris Jericho, who is likely to leave WWE once again.
After Jericho leaves, who will feud with Fandango? Where does his career go next?
Fandango has just begun his tenure in WWE so it is unclear how much of a push he is going to get. On the other hand, with Fandango being Vince McMahon's pet project, he could be in line for a midcard title.
Here are five possible feuds for Fandango going forward after his WrestleMania win against Chirs Jericho.
Begin Slideshow

»
After having his match cut at WrestleMania 29, Brodus Clay's future may include jobbing to Fandango.
Clay or Tensai could fit here, but since Fandango is a singles Superstar, he can only feud with one at a time. Clay and Fandango's gimmicks match up very well. Clay is the dancing babyface who entertains children. Fandango is the dancing heel that uses his skills to mock and show him off.
Although Fandango may not gain a lot by feuding with Brodus Clay, he may not be ready to be pushed higher. The WWE has often pushed Superstars too much and too soon. This is not something that should be done with Fandango.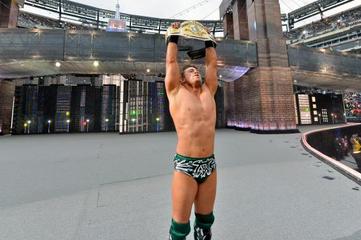 photo courtesy of wwe.com
After the awesome Superstar won the Intercontinental title during the pre-show of WrestleMania 29, perhaps Fandango will get that push towards his first title.
A feud between Miz and Fandango would question whether or not the awesome Superstar is a transitional champion or not. Wade Barrett had been losing a lot as champion just like recent midcard champions of the past.
The Miz could have won the title in order to transition to a new midcard heel like Fandango. Another possibility is that The Miz's outside the ring work is appreciated by WWE and they wanted to reward him.
The Miz's face turn hasn't worked out well overall, but a title reign can change that.
If Miz is a transitional champion, WWE could have been setting up a midcard title run for Fandango.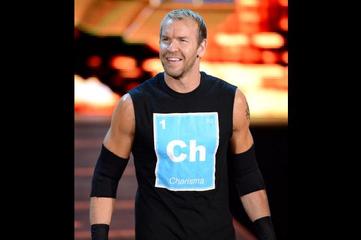 photo courtesy of wwe.com
Christian hasn't been seen in WWE for a long time, "but his return is imminent," according to WrestlingInc.com.
One of the issues is what to do with Christian when he does return. Christian could play a similar role as Chris Jericho—as a returning star who puts over young newcomers like Fandango. Christian doesn't have the dancing background that Jericho has from performing on Dancing with the Stars.
However, he always delivers quality matches and is a fan favorite. Having Fandango go over Christian will cause more WWE fans to hate the newcomer. This would certainly help Fandango grow as a heel from a seasoned veteran like Christian.
Where in the world is Kofi Kingston?
Since losing the Intercontinental title to Wade Barrett, Kingston has not been seen that often. When he is on WWE TV, Kingston is always losing to the likes of Mark Henry and other heels. He was supposed to face Fandango during the time that the newcomer would tease his debut.
Now that Fandango has actually wrestled in matches, Kingston could be a suitable opponent. The feud would not have much meaning to it, but Kingston and Fandango have both shown the ability to execute high-flying moves. This would lead to a very entertaining match or series of matches.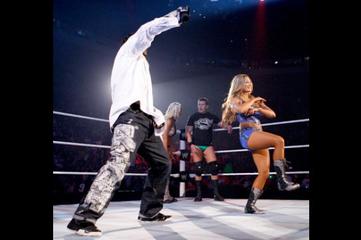 photo courtesy of wwe.com
R-Truth has been seen sporadically since returning from injury, but like Fandango, does have somewhat of a dancing background.
Truth has incorporated dancing into his entrance and even into his move set. The role Truth would play for Fandango and fans is similar to that of Kofi Kingston. Truth is a bit older and less of a high-flyer, but the meaning to the match or feud would be the same.
Truth and Kingston may be best of in a tag team again, if they want to be successful. However, until WWE decides to reconnect the old friends, they can each take their turn jobbing to the likes of Fandango.
Who do you think Fandango should feud with next? Please share your thoughts in the comment section below.
Follow me on Twitter (@sethgutt) and for pictures from WrestleMania, Axxess, Hall of Fame and more check out my site guttwrenchpowerblog.com.
Like GuTTWrenchPowerBlog on Facebook here.