10 Young MMA Fighters Who Have Yet to Reach Their Peak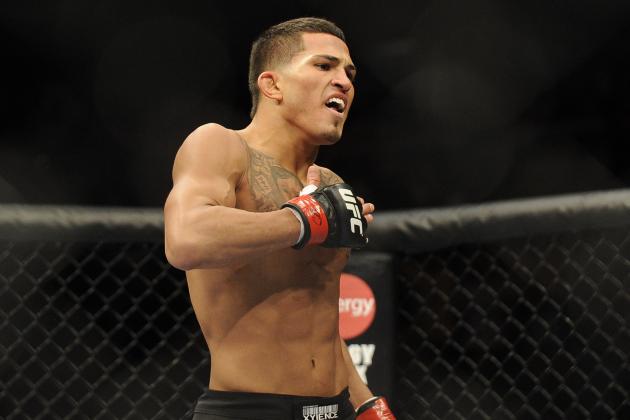 David Banks-USA TODAY Sports

Reaching the top of the mountain is extremely difficult in the sport of Mixed Martial Arts. Many fighters get close to hitting their peak, but fail. Some never get there at all. Certain ones fool us into thinking they are destined for greatness, only to lose to an aging veteran they are supposed to beat. Several shine when we least expect it, reminding us of the excitement and beauty of the sport.
There are of course many variables that come into play on a fighter's path to glory. Skill, luck, work ethic, opportunity, valor and courage are on the immediate list that comes to mind. There are fighters that are just naturally gifted, compared to others that have to work harder to make up for a lack in talent.
This sport is comparable to Darwinism. Only the strong survive, for all cannot and do not reach the pinnacle of it. Even winning a belt doesn't necessarily signify greatness, unless you can defend it and continue to do so.
Here are 10 fighters who have yet to reach their peak.
Begin Slideshow

»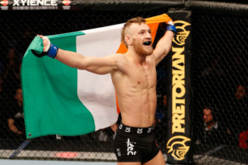 Connor McGregor was both the featherweight and lightweight champion of the Cage Warriors Fighting Championship promotion in Ireland before making his UFC debut over this past weekend against Marcus Brimage on the FUEL TV 9 card.
McGregor obliterated Brimage to earn the knockout victory at one minute, seven seconds into the opening round, along with the "Knockout of the Night" bonus. The Dublin native landed strikes with surgical precision, and at 5'8" with his style of finding angles and landing with accuracy, he may very well be the next fighter to shake things up at 145 pounds.
UFC president Dana White was certainly impressed by the performance, telling Garreth Davies on FUEL TV after the fights conclusion, "The hype is real."
White also confirmed during the post-fight press conference that "Notorious" will be booked for the UFC on FOX Sports 1 card on August 17 in Boston, home to the largest Irish population in the U.S.
McGregor is now 13-2, earning a second victory inside the Octagon and a ranked opponent could be in the not so distant future.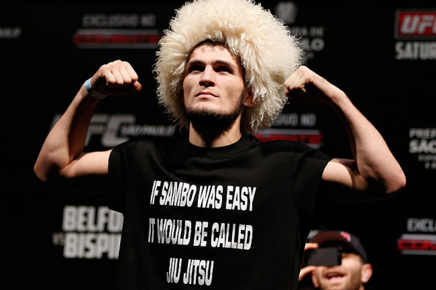 The undefeated, No. 9 UFC ranked lightweight known as "The Eagle," has won his first three fights in the UFC, and is now 19-0.
Nurmogomedov is a multiple time Combat Sambo World Champion. He has showcased a strong grappling pedigree, as well as a powerful striking game, having both a submission and knockout win to his merit.
"The Eagle" steamrolled Thiago Tavares in his last outing in Brazil, on the UFC on FX: Belfort vs. Bisping card in January, knocking him out inside of the two minute mark in round one.
The 24 year old Russian wears a traditional Dagestani hat at every weigh in, and last time out sported a t-shirt stating "If Sambo were easy it would be called Jui Jitsu."
Nurmogomedov will face fellow up and comer Abel Trujillo next at UFC 160 in May. A win and a top five opponent should be next.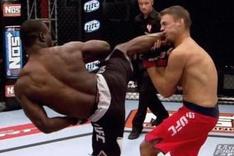 Uriah Hall left the entire MMA world speechless after rendering opponent Adam Cella unconscious with a spinning heel kick in their preliminary-round matchup on The Ultimate Fighter. He followed that up with a 10-second knockout victory over Bubba McDaniel to move on to the semifinals.
The Jamaican-born fighter, now residing in Queens, NY is a veteran of the New Jersey promotion Ring Of Combat—where he won the middleweight championship twice.
The Team Sonnen member has certainly lived up to the reputation of being the fighter that according to UFC president Dana White, no one wanted to face. Hall has displayed a no-nonsense, vicious style, sending both his opponents for hospital visits. His last knockout over McDaniel prompted his coach Chael Sonnen to say "You're a contender for the title" (Yahoo! Sports).
Hall is set to take on Dylan Andrews in the semifinals. If he is victorious, we will see him in his Octagon debut on Saturday night at The Ultimate Fighter 17 Finale vs. the winner of the Josh Samman and Kelvin Gastellum matchup.
Owning a 7-2 record prior to being on TUF, Hall is now hitting a huge stride, and doing so under the pressure of being on a national television show on FX.
We could very well be seeing the next star to enter the UFC's middleweight division.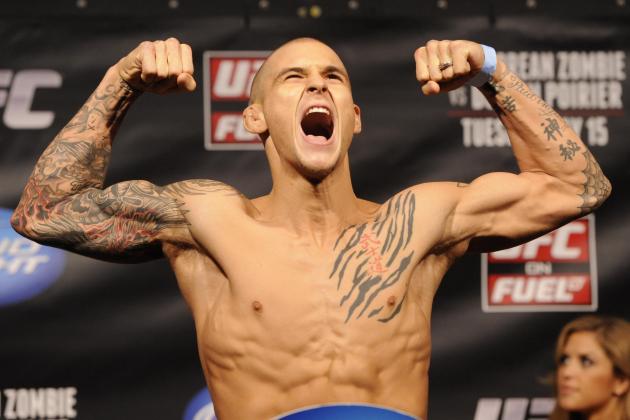 Rafael Suanes-USA TODAY Sports

Dustin Poirier was only 22 years old when he made his UFC debut, after a 1-1 stint in the WEC. Fighting out of Louisiana, "The Diamond" won his first four fights inside the Octagon and was often mentioned to be a future contender to fight featherweight champion José Aldo.
Those plans were derailed when Chan-Sun Jung submitted The Diamond last May in the main event of the UFC on FUEL Korean Zombie vs. Poirier card. The fight may have been voted "Fight of the Year" by several publications, but the award did him no favors.
Considered one of the most talented fighters in the division, The Diamond was featured in Fightville, a documentary directed by Michael Tucker and Petra Epperlein about the Louisiana regional MMA scene where his career started.
He has split his last two fights: defeating Jonathan Brookins via Darce choke at The Ultimate Fighter 16 Finale, and most recently losing a decision to Cub Swanson on the UFC on FUEL TV: Baro vs. McDonald card.
The Diamond is currently ranked No. 7 in the UFC featherweight rankings, and has some work to do to get back into title contention. With his talent level and experience, there is no reason to believe that there isn't a chance he can rise amongst the elite at 145 pounds.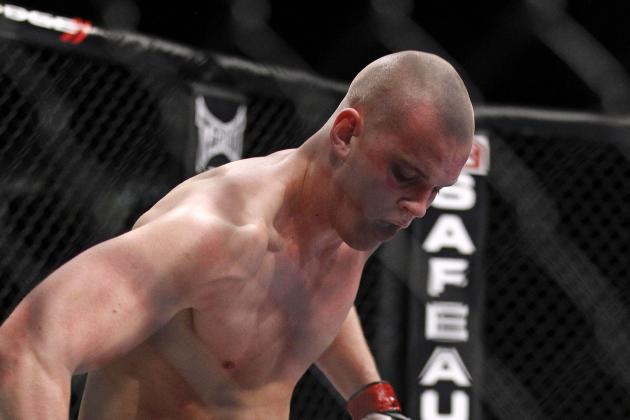 Matt Ryerson-USA TODAY Sports

Stefan Struve started his professional fighting career when he was only 17 years old. He had already amassed a 15-3 record by the age of 21, before losing his UFC debut by knockout to future champion Junior dos Santos at UFC 95.
Since that fight, the Dutch fighter known as "The Skyscraper" has fought 12 more times for the promotion, winning nine of them. He has won five "Of the night" bonuses: three submission, one fight and one knockout.
The Skyscraper was on a four fight win streak before suffering a knockout loss and broken jaw at the hands of Mark Hunt. He will have to start over on another bid to moving closer toward a title shot.
That being said, the almost seven-foot tall Brazilian jiu-jitsu brown belt's striking is always improving while still being a submission threat to anyone he faces. He is still one of the best in the heavyweight division and currently ranked No. 10 in the UFC rankings.
With the wealth of having 31 fights under his belt and being only 25 years old, he still has plenty of time for another run, especially in a division where no title holder has ever defended the belt more than twice in a row.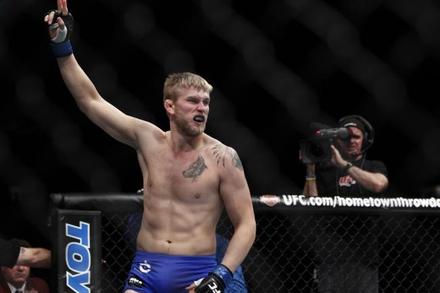 Alexander Gustafsson did himself quite a disservice last weekend, not being able to fight Gegard Mousasi on the UFC on FUEL 9 card in Sweden due to a cut suffered during training. Defeating a veteran of Mousasi's status would have helped him possibly jump ahead of Lyoto Machida for being next in line for a light heavyweight title shot.
Gustaffson is currently the No. 2-ranked light heavyweight and is 7-1 in the UFC, his only loss, coming by way of submission to Phil Davis in his second fight for the promotion.
Since that time, he has won his last six fights, most recently a unanimous decision victory of Mauricio "Shogun" Rua.
The Swedish fighter, known as "The Mauler," is one of the tallest fighters in the light heavyweight division. He is also one of the best boxers in the division, showcasing a 76.5" reach with power and accuracy. He can roll with the best of them as well, owning a purple belt in BJJ.
Don't let the last two decision victories fool you, The Mauler has finished all but three of his 15 career victories and will get a title shot sooner rather than later.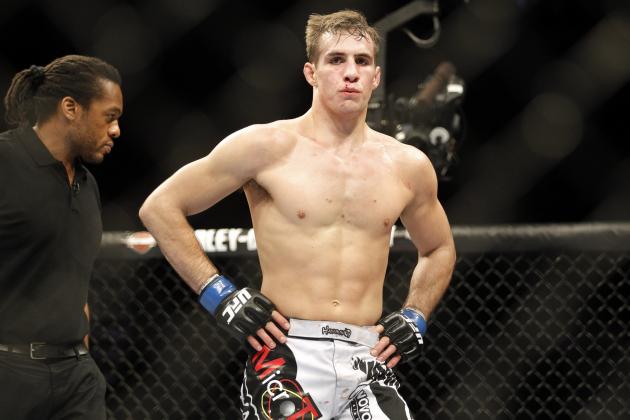 Joe Nicholson-USA TODAY Sports

The Canadian welterweight started his professional career in his teens, and joined the UFC ranks before his 21st birthday. Had he survived the last seven seconds of his fight against Carlos Condit, he would still be undefeated, having clearly won the opening two rounds.
Since then, he was won four straight. His last victory was a complete three-round dismantling of MMA legend BJ Penn. MacDonald is now ranked No. 3 in the UFC welterweight rankings, with a 14-1 record.
The fighter known as "Ares" was set for a rematch vs. Carlos Condit at UFC 158, but had to pull out due to injury.
MacDonald has often been compared to the character Patrick Bateman from the movie American Psycho, portrayed by Christian Bale, due to his choice of attire and calm speaking demeanor.
He has showcased an impressive all-around game in each of his fights. From rag dolling Nate Diaz around with German suplexes, to ground-and-pound TKO victories over Mike Pyle and Che Mills, or standing for three rounds and attacking BJ Penn with technical punches and elbows, MacDonald is one of the best the welterweight division has to offer.
He has expressed no desire to ever fight his Tri-Star teammate and current welterweight champion Georges St. Pierre, so we may have to wait awhile for MacDonald to ascend to championship heights.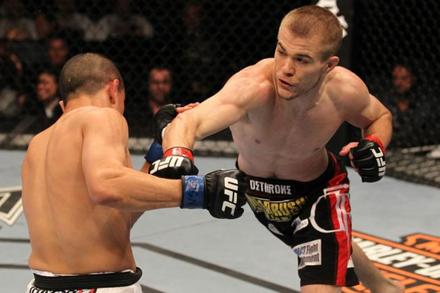 Another fighter who started in his teens, Michael McDonald fought in the regional circuit in California before getting a shot in the WEC, and was kept when the promotion merged with the UFC.
"Mayday" won five straight before succumbing to an arm triangle choke to current interim bantamweight champion Renen Barão in the fourth round of the main event on the UFC on Fuel 8 card.
McDonald has shown excellent boxing technique—possessing some of the strongest punching power in the 135-pound division—and is a tough out for whoever he faces.
Having fought for the belt at the age of 22, and currently ranked No. 3 in the UFC bantamweight rankings, McDonald is only a win or two away from a rematch with Barão, or a shot at Dominick Cruz when he returns from injury.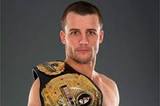 Yes, Pat Curran is the current Bellator featherweight champion. However, I am of the opinion that he has only just begun to scratch the surface of his young fighting career.
After losing to Eddie Alvarez in the Season 2 lightweight title fight, Curran dropped down to featherweight and entered the next tournament only two months later. Since then, he has been unstoppable.
He defeated Marlon Sandro—who was ranked in the top five in the world at the time—with a highlight reel head kick knockout to win the featherweight tournament final at Bellator 48. He then knocked out Joe Warren in brutal fashion to win the featherweight championship at Bellator 60.
The eighth season of Bellator saw Curran defend his belt twice, earning a split decision over Patricio Freire at Bellator 85, and choking Shahbulat Shamhalaev unconscious with a guillotine choke at Bellator 95 to close out the first season on Spike TV.
Curran continues to impress and improve as a fighter. He has displayed excellent power in his hands, and at 5'10" he is very difficult for any opponent at 145 pounds to deal with. Curran also has the innate ability to seize open submission opportunities almost immediately as evident in last week's title defense vs. Shamhalaev, and the "Peruvian Necktie" finish over Luis Palomino in his first fight at featherweight.
As great as he has been, Curran is only 25 years old, and with two opponents already lined up for him to face next, we have only seen the very beginning of his true potential.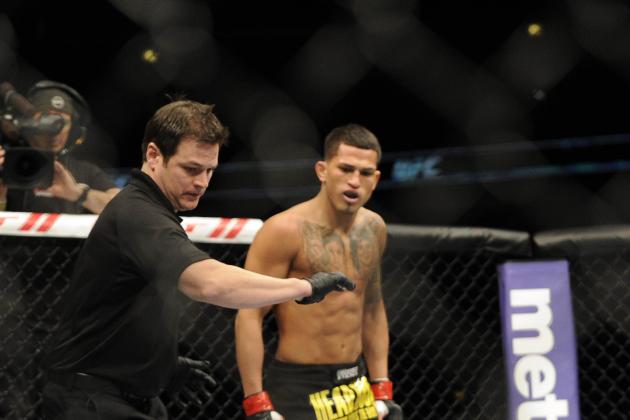 David Banks-USA TODAY Sports

Pettis was supposed to be next in line to fight for the UFC lightweight title after WEC merged with the UFC, but after a rematch was announced between Frankie Edgar and Gray Maynard, Pettis decided to take another fight rather than wait around.
He would lose a unanimous decision to Clay Guida at The Ultimate Fighter 13 finale, as he had difficulty in avoiding being taken down. Pettis did however constantly threaten with submission attempts while on his back.
Since that loss, "Showtime" has won three in a row: a decision victory over Jeremy Stephens at UFC 136—where he showcased a much improved wrestling game, a head kick knockout over Joe Lauzon at UFC 144 and a liver kick knockout over Donald Cerrone at UFC on FOX 6. Both of those wins earned him a "knockout of the night" bonus.
Then out of nowhere, Pettis texted Dana White after José Aldo defeated Frankie Edgar, saying he wanted the next shot at Aldo. So the No. 2 ranked UFC lightweight will drop down to 145 to fight for the champion ship this August.
At 26 years old, Pettis is one of the most dangerous strikers in all of MMA and can finish a fight with kicks or punches. He has an unorthodox style, and is extremely confident in his abilities and has never been finished. While most fighters are concerned with standing with him, Pettis is a BJJ purple belt and has a very active and dangerous guard.
Fighting José Aldo is obviously the most important fight of his career. Should he pull off the victory, he could be propelled into stardom.