UFC on Fuel 9 Results: What's Next for the Losers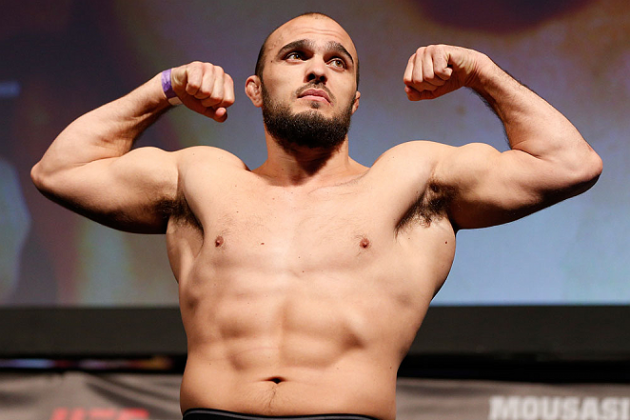 Photo by Josh Hedges/Zuffa LLC/Zuffa LLC via Getty Images
UFC on Fuel 9 is the rear-view mirror, and the losers of the evening are wondering what's next for them.
Some of the fighters will inevitably be cut, while others will move on to get another chance under the bright lights of the UFC.
Overall, it was an action-packed night. That should bode well for most of the roster. If there is one thing that will keep a losing fighter around longer than most, it is contributing exciting fights to the UFC's video library.
Although, sometimes, even that isn't enough.
Here is what is next for the losers of Saturday's fights.
Begin Slideshow

»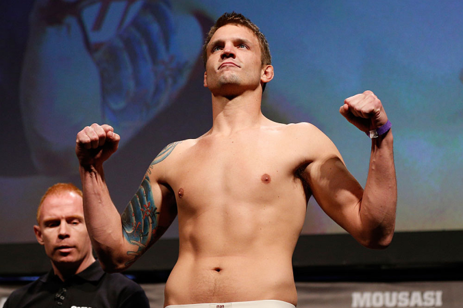 Photo by Josh Hedges/Zuffa LLC/Zuffa LLC via Getty Images
There are several fighters who are likely to be cut after Saturday's show. It could be from a poor performance or from a losing streak, but this small list of mixed martial artists have probably seen their last days inside the Octagon.
Besam Yousef
Yousef is 0-2 in the UFC and is in one of the deepest divisions in the organization. It was a close, competitive fight against Papy Abedi, but with the UFC paring down its roster, an 0-2 fighter who is not on anyone's radar has to be one of the first looked at to be cut.
Chris Spang
Spang lost his UFC debut, and it was clear that he is not a UFC-caliber fighter. The fight with Adlan Amagov reeked of a regional MMA preliminary bout, but it took place in the UFC. He needs to improve before returning.
Adam Cella
If Spang isn't a UFC-caliber fighter, then Cella most certainly is not.
The Ultimate Fighter cast member was taken out on the show, and this was his chance to show some of his improvements. Instead, Tor Troeng dominated him on the mat and never allowed him to mount any offense. It was a poor showing.
Phil De Fries
De Fries got taken out by yet another athletic heavyweight. His kryptonite.
He is, simply put, not a great heavyweight.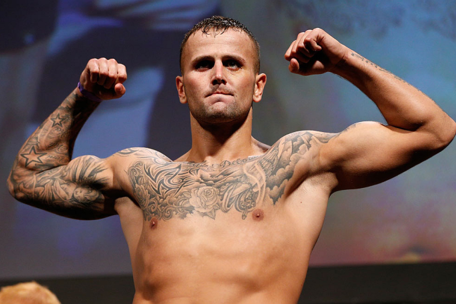 Photo by Josh Hedges/Zuffa LLC/Zuffa LLC via Getty Images
Michael Kuiper is 1-2 in the UFC, but he's shown that he is a decent prospect in the middleweight division.
The 23-year-old had a very good first round against Tom Lawlor, but he left his neck out for the submission in the second. He can go back and work on this mistake before entering for his fourth UFC try.
Kuiper will get to face another middleweight coming off a loss in his next bout. But who?
Nick Ring would be a fine choice. Ring is coming off a loss to Chris Camozzi at UFC 158, and it would allow the UFC to cut the loser to continue to manage its roster.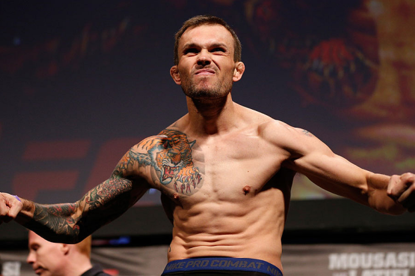 Photo by Josh Hedges/Zuffa LLC/Zuffa LLC via Getty Images
Ben Alloway did not look like a UFC-caliber fighter against Ryan LaFlare, but his previous outing will likely keep him employed for one more fight.
In his official UFC debut, Alloway had the Knockout of the Night against Manuel Rodriguez.
The best bet for Alloway is to put him on an upcoming UK or Australian card.
If not, then he can always take on a welterweight who has recently lost. There are plenty of choices from within the 170-pound division to put up against him.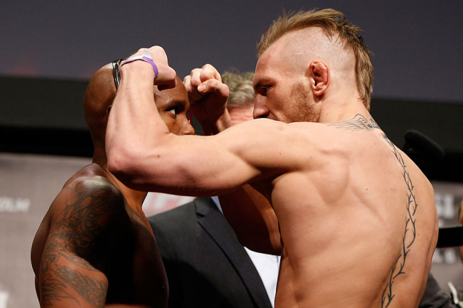 Photo by Josh Hedges/Zuffa LLC/Zuffa LLC via Getty Images
"The Bama Beast" suffered his first loss in the UFC, and it will hopefully make him a better fighter moving forward.
Marcus Brimage is a skilled and fun fighter, but the emotion of the night seemed to get to him. It played right in to the hands of Conor McGregor.
Brimage was lit up on the feet and had no answer for the clean uppercut of McGregor. Now, he will get to come back at a later date.
His next opponent choice could be someone like Antonio Carvalho or Matt Grice, credible fighters in the division coming off losses or their own. However, the UFC could place him against one of the bottom fighters in the featherweight division in an attempt to slowly build him back up.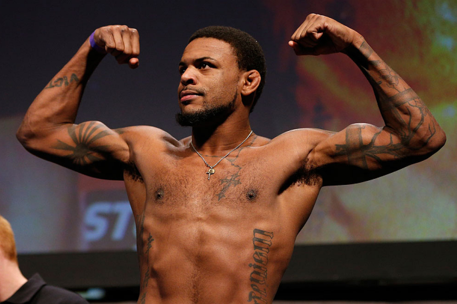 Photo by Josh Hedges/Zuffa LLC/Zuffa LLC via Getty Images
After three straight wins moved him up the lightweight ladder, Michael Johnson has suffered back-to-back losses.
One more and he could be out of the organization.
The lightweight division is stacked with talent. That gives the UFC plenty of options to chose from, but I would not look far for his next opponent.
Ryan Couture is a great pick.
The loser of the fight would clearly be out of the UFC, and it would be a good main card bout for a future Fuel card. They are both on the same timetable after fighting on this card. It's an easy fight to make that makes sense.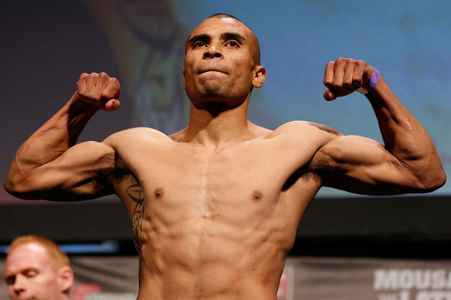 Photo by Josh Hedges/Zuffa LLC/Zuffa LLC via Getty Images
Robbie Peralta's unbeaten UFC streak is now over. He had his chance against Akira Corassani, but the Swede did his work to nab the decision.
The featherweight division is starting to become one of the more stacked divisions in the UFC. The top 10 is muddled with top-shelf fighters right now.
Typically, a fighter coming off a loss will draw someone in the same position. But for Peralta, I don't think that should be the case.
Peralta should draw someone like Andy Ogle.
Ogle is coming off one win, but he is not near the top of the division by any stretch. A win would put them in about the same position. Not to mention, it is a fun stylistic matchup.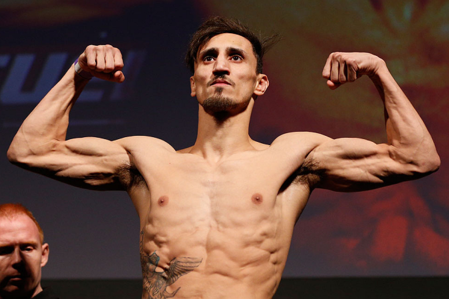 Photo by Josh Hedges/Zuffa LLC/Zuffa LLC via Getty Images
Pablo Garza is 1-3 in his last four bouts. His name should be brought up in the discussion of who gets cut, but his win over Mark Hominick may allow him to stick around for another shot.
It doesn't hurt that Garza brings action to his fights.
With Garza's abilities, and his penchant for putting on exciting fights, I would line him up with Erik Koch.
A win over Koch would be huge for Garza. It is a no-brainer for him.
For Koch, it is a great rebound fight that could have him handing Garza his pink slip. After rocketing up the UFC rankings it gives him a chance to step back and regroup before making another charge.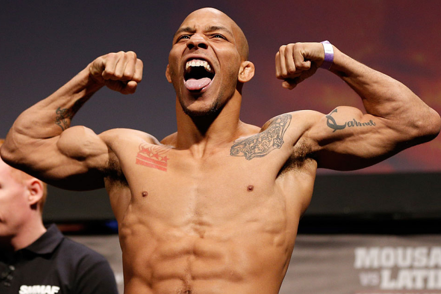 Photo by Josh Hedges/Zuffa LLC/Zuffa LLC via Getty Images
Mike Easton suffered his second straight loss, but oddly enough, it may have been his most impressive performance in the UFC.
Brad Pickett is not an easy out, and Easton put on a fun showing against him. He even picked up one judge's scorecard.
There is little doubt Easton is one of the best bantamweights going right now, and that should earn him a fight with another solid 135-pound fighter.
Enter Takeya Mizugaki.
Mizugaki picked up his second consecutive win at UFC on Fuel 8 and is one of the division's most exciting fighters. A matchup with Easton would be fun and place the winner at the back end of the top 10.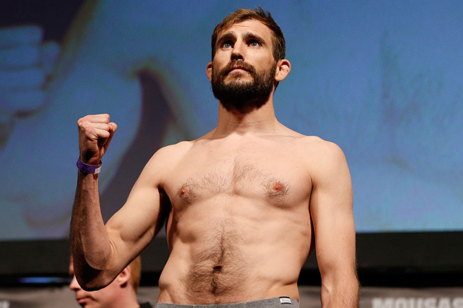 Photo by Josh Hedges/Zuffa LLC/Zuffa LLC via Getty Images
Ryan Couture was unsuccessful in his bid to win his UFC debut. He looked good early, but once Ross Pearson found his range, it was hard for him to get in the fight.
Couture has been underrated. He still shows a lot of room for improvement, but he should earn himself another crack in the UFC.
As previously mentioned, I don't think the matchmakers have to look far for his next opponent. Michael Johnson makes sense.
It is a lightweight fight for a future Fuel card that will be do or die for each man.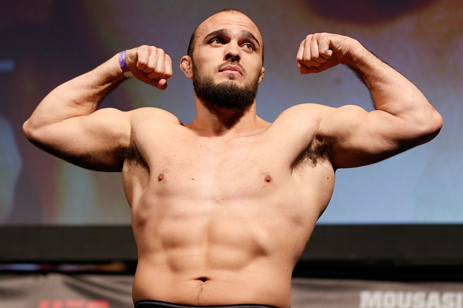 Photo by Josh Hedges/Zuffa LLC/Zuffa LLC via Getty Images
Ilir Latifi is lucky just to be in the UFC. An injury to Alexander Gustafsson gave him that opportunity.
Yet, he came in on short notice against one of the best in the division. Another fight in the UFC is a consolation prize for Latifi.
Unfortunately for him, the UFC should use him to showcase its other fighters—Jimi Manuwa, for instance.
Manuwa is an undefeated fighter who has excited some of the fanbase. Placing him against Latifi may give him the chance to shine. If Latifi falters, the UFC can sever ties with him and move on, promoting the light heavyweights it intended to promote in 2013.