Georgia Football: Winners and Losers from 2013 G-Day Game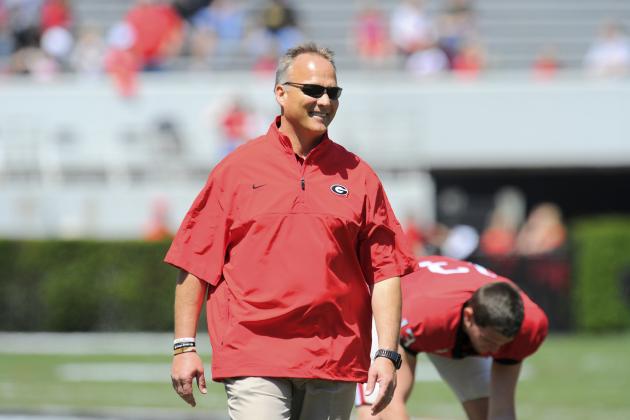 Dale Zanine-USA TODAY Sports

The G-Day game has come to an end and the Bulldog Nation should be excited about what they saw.
The offense looked strong, thanks to play of Aaron Murray and his talented receiving corps. But the defense looked strong as well, which was a big question mark before spring practice began.
But when there is good, there is also bad, and there are a few players who did not have the G-Day game they wanted to have.
That being said, the Bulldogs do have two more practices before spring practice concludes, so there is still time for coaches to do more evaluating before the Bulldogs get ready for summer camp.
Here are the winners and losers from the G-Day game.
Begin Slideshow

»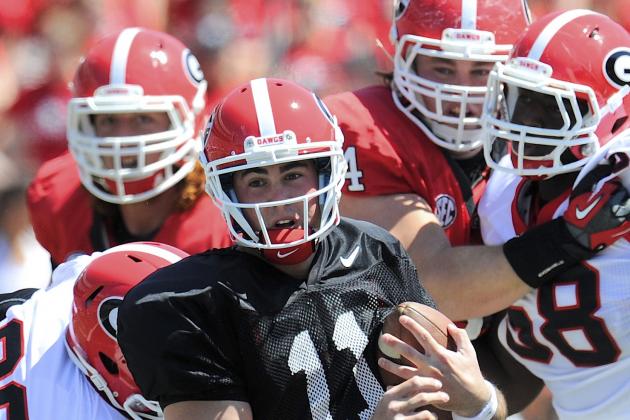 Dale Zanine-USA TODAY Sports

Murray got off to a somewhat slow start, but he was able to pick things up toward the end of the first half.
The rising senior quarterback threw for nearly 200 yards and two touchdowns for the Red team and looks like he is ready for the 2013 season.
With this being his last G-Day game, Murray looked like he was having a lot of fun.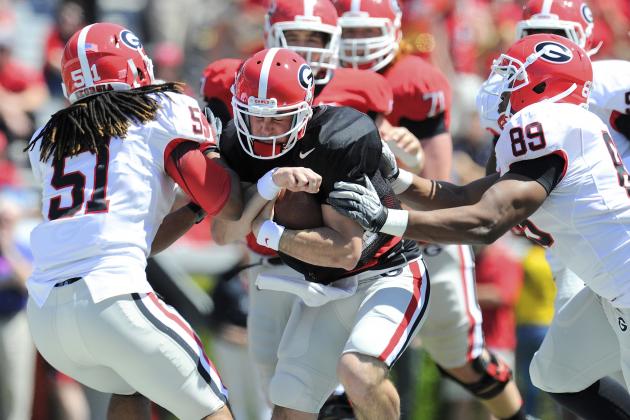 Dale Zanine-USA TODAY Sports

Murray was able to move the ball against the first-team defense, but that didn't mean the defense did not look sharp.
In fact, the defense made a lot of plays. Right before the third quarter, defense coordinator Todd Grantham said that even though his first unit gave up a couple of explosive plays, he thought it got after it.
One player who excelled was cornerback Damian Swann. He was all over the field and did not give any receivers any room to make plays.
Other defensive players who looked sharp were linebacker Jordan Jenkins, safety Tray Matthews and defensive end Ray Drew, who notched a sack early in the second half.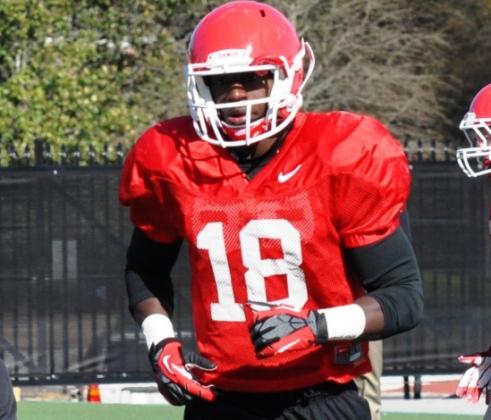 Photo credit: 247Sports
One wide receiver stood out, and it was and it was not one of the veterans.
Jonathan Rumph could well be the MVP of the G-Day game, as he led led all receivers with two touchdown receptions.
The junior receiver was able to run past the second-team secondary and caught everything that was thrown his way.
Rumph is one of the early enrollees who played for Holmes Community College in Goodman, Miss., last year.
He is looking to be part of a rotation that will include Malcolm Mitchell, Michel Bennett, Chris Conley and Justin-Scott Wesley.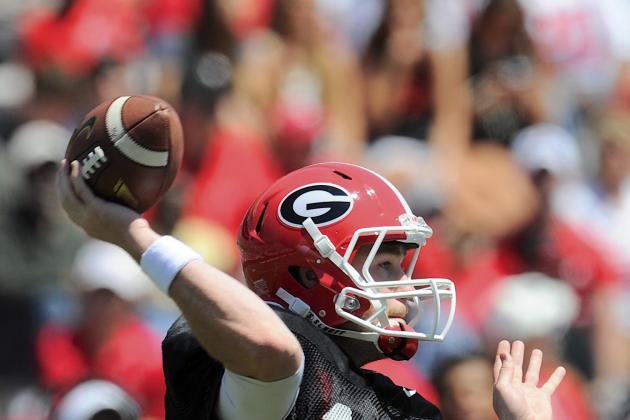 Dale Zanine-USA TODAY Sports

The guy that was throwing Jonathan Rumph the ball was Hutson Mason, who was able to lead the Black team to a 23-17 win.
Mason did throw an interception in the first half. But he also threw a touchdown pass in the second half and had nearly 40 rushing yards.
The play of Mason comes as no surprise. He was solid in scrimmages and practices this spring.
Mason looks like he is ready to take over the offense when Murray leaves after next season.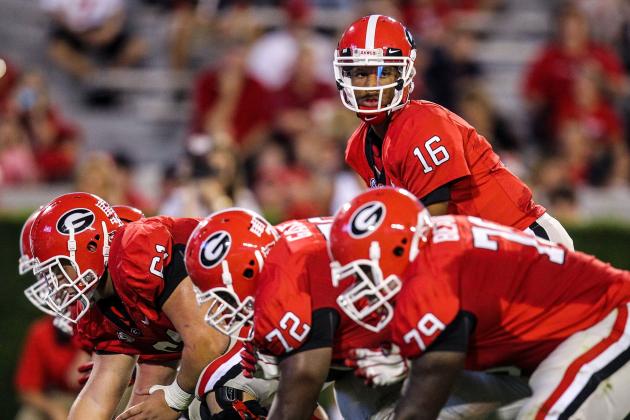 Daniel Shirey-USA TODAY Sports

One quarterback that did not look good was Christian LeMay.
The rising sophomore could not complete a pass. And when he had the opportunity to lead the Red team to victory, he threw an interception on his first play of the final series.
LeMay has struggled this spring and could move down the depth chart if he is not careful.
Brice Ramsey had a solid G-Day and could very well be the No. 3 quarterback once summer practices begin, which would leave LeMay No. 4 on the depth chart.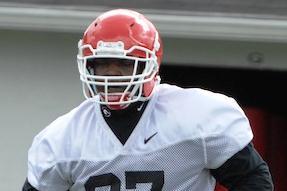 Photo credit: 247sports
The one thing coaches do not want to see during a spring game is injuries. But that is what happened when defensive lineman John Atkins went down on Saturday.
The specifics and severity of the injury were not known immediately after the game, but Atkins had to leave the game on crutches right before halftime.
Atkins is slated to be a key guy in the defensive line rotation this season, so if the Bulldogs lose him for a significant amount of time, it would be a huge blow.