Red Sox vs. Yankees: 3 Up, 3 Down for April 4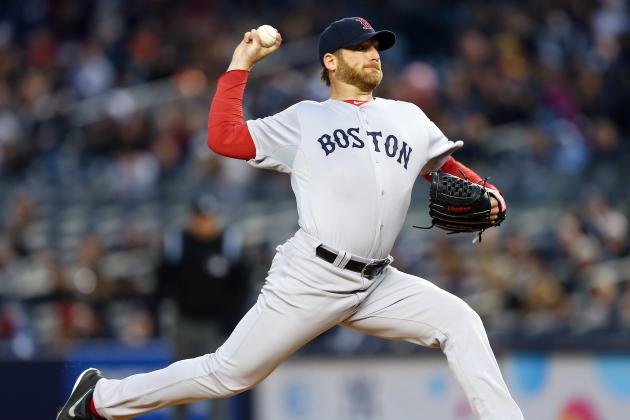 Elsa/Getty Images
Ryan Dempster struggled in his Red SOx debut.
It's official, the Boston Red Sox won't be the first undefeated team in baseball history in 2013.
After looking good in their first two games against the New York Yankees, the Red Sox dropped the final game of the series 4-2 Thursday night.
Andy Pettitte looked like he found the fountain of youth as he pounded the strike zone and went eight strong innings to get the win.
Here is my three up, three down for the final game of the opening series.
Begin Slideshow

»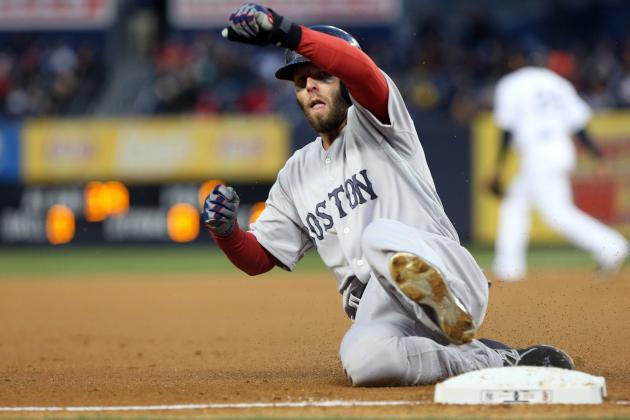 Anthony Gruppuso-USA TODAY Sport
Dustin Pedroia shown some patience at the plate unlike other Red Sox hitters.
In a game where the Red Sox hitter's, aside from Dustin Pedroia, averaged just 3.39 pitches per plate appearance, the long-time second baseman averaged 4.75 pitches per plate appearance.
Pedroia drew the only two walks Thursday and continued to look like a player poised to have a bounce-back season.
Additionally, Pedroia looked comfortable in multiple shift positions, which is particularly important since John Farrell utilizes the shift more than recent Red Sox managers Bobby Valentine and Terry Francona.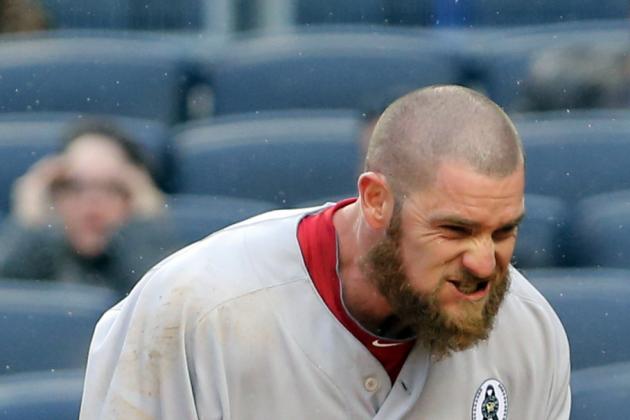 Anthony Gruppuso-USA TODAY Sport
Jonny Gomes looks like a great addition to the Red Sox.
With David Ortiz sidelined with an injury, it looks like the Red Sox are going to stick with an outfield consisting of three center fielders.
Jackie Bradley Jr. has looked great in left field, and when the team returns to Fenway, his job will only get easier with less ground to cover.
At the plate, the rookie continues to look poised, as he recorded his first double of the season—off a lefty no less.
Jonny Gomes continues to look good driving in a run on a shot down the third-base line against Mariano Rivera.
Gomes looks comfortable at DH, and with Bradley in the field, this gives the Red Sox the best chance to win.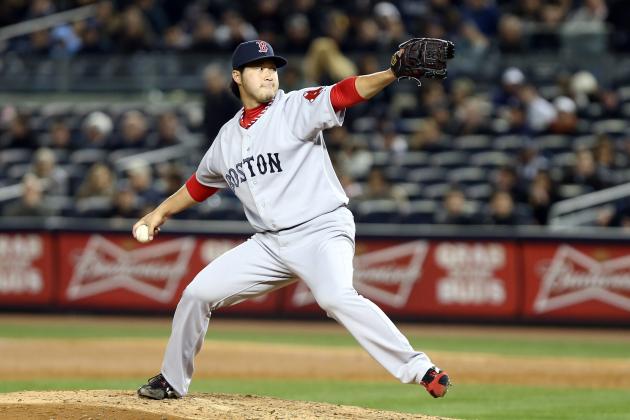 USA TODAY Sports
Junichi Tazawa continues to pound the strike-zone.
In Junichi Tazawa's second appearance of the season, he continued to pound the strike zone.
Tazawa needed just nine pitches to get through a scoreless sixth inning.
In Tazawa's first two appearances, he's gone two scoreless innings, thrown 18 pitches (15 for strikes) and looked like an integral piece of the Red Sox bullpen.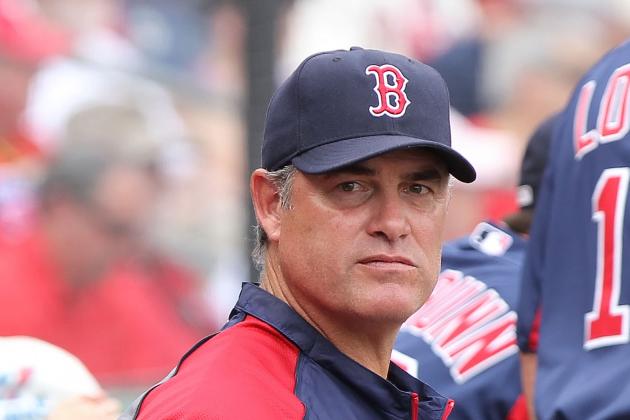 Kim Klement-USA TODAY Sports
John Farrell needs to reinforce plate discipline.
After Red Sox hitters worked the counts in the first two games of the series, they struggled to do so against Andy Pettitte in Thursday's outing.
To Pettitte's credit, he did attack the strike zone, but batters failed to work the count and allowed the 40-year-old lefty to average less than 12 pitches per inning.
After forcing the Yankees to use 10 pitchers in the first two games, the Yankees needed just two to get the 4-2 win in the final game of the series.
With less power than usual, the Red Sox patient approach is even more important in 2013.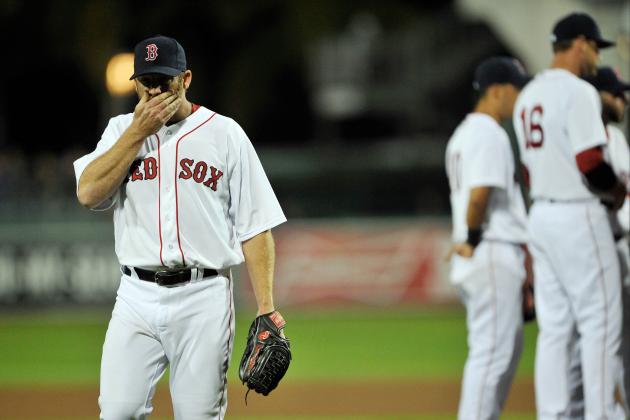 Jerome Miron-USA TODAY Sports
The Red Sox expect more out of Ryan Dempster.
After looking solid in spring training, Ryan Dempster struggled with his control in his Red Sox debut.
Dempster gave up four walks and never seemed to get into a rhythm. At times, he looked like the old Josh Beckett on the mound, taking his sweet time between pitches.
The expectations for Dempster are low, but for a pitcher generally known to pound the strike zone, he looked like Dice-K on the mound as he nibbled during his first start of the 2013 season.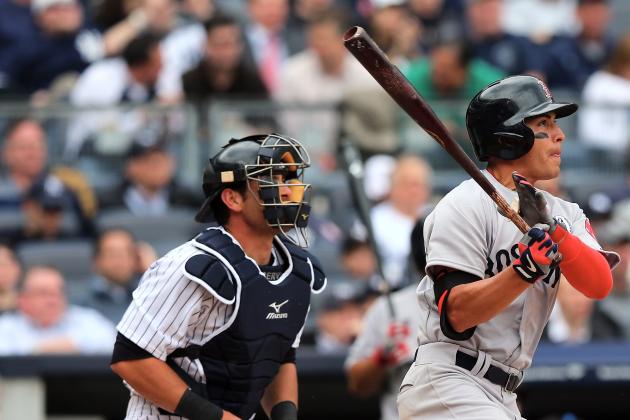 Elsa/Getty Images
The Red Sox need Jacoby Ellsbury to be a table-setter for the rest of the lineup.
Jacoby Ellsbury may be the most important offensive player for the Red Sox until Mike Napoli and Will Middlebrooks start to show they can slug in the middle of the lineup.
Not only did Ellsbury fail to get on base, but Pettitte needed just 11 pitches to get Ellsbury out in his four at-bats.
While I don't expect Ellsbury to be the 30-home-run player he was in 2011, he needs to get on base so that John Farrell can take advantage of his speed.
In Clay Mortensen's first appearance, he wasn't awful, but he didn't help the team in their comeback attempt either.
Mortensen gave up hits to the first two batters he faced, a home run to Francisco Cervelli and a single to Brett Gardner. Mortensen caught a break when Gardner was thrown out at second trying to stretch a single into a double.