Pittsburgh Penguins: Grading Each Deal Made Before the Trade Deadline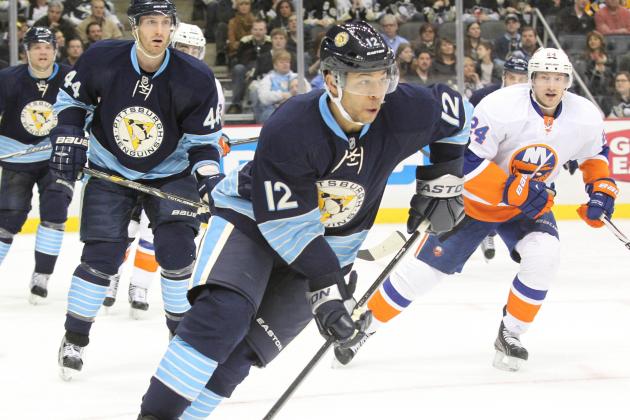 USA TODAY Sports

The Pittsburgh Penguins were arguably the most active team during the NHL trading frenzy, and they certainly landed the biggest names available. The team has definitely loaded up for a playoff run, and the Penguins didn't relinquish any roster players in the deals.
It's tough to tell right off the bat how each team did, as most trades require at least a year to evaluate. Also, by what standards should we judge these swaps? As it stands, the Penguins haven't had great success since the additions of Jarome Iginla, Brenden Morrow and Douglas Murray. However, at least at first glance, the Penguins seem to have given up spare parts in exchange for some big names.
Let's give it a shot—deal by deal.
Begin Slideshow

»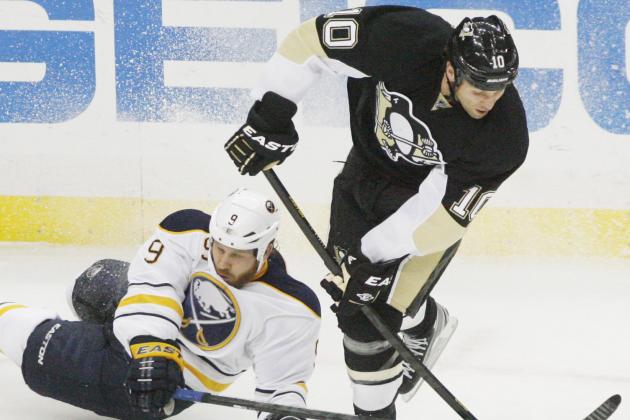 USA TODAY Sports

This is a perfect example of a "too soon to call" trade. If Brenden Morrow ends up being a playoff contributor for Pittsburgh and helps them win a title, this trade looks great for the Penguins. If Joe Morrow becomes the next Kris Letang or Erik Karlsson for the Dallas Stars, not so much.
The Penguins' Morrow has been off his skates far too often for my taste, and he looks like his best days are farther behind him than I anticipated. I was high on Joe Morrow as a prospect and was less than pleased to see him go as part of a trade.
Grade: C
USA TODAY Sports

I like this trade the most of all of the trades the Penguins made. Murray is a big, nasty crease-clearer that the Penguins have lacked. He's not going to win any races, but he'll stay at home and bring physicality to the Penguins' defensive zone.
I don't love him as a top-pairing guy, but when Kris Letang and Paul Martin return, Murray will be a solid depth defenseman.
Grade: B+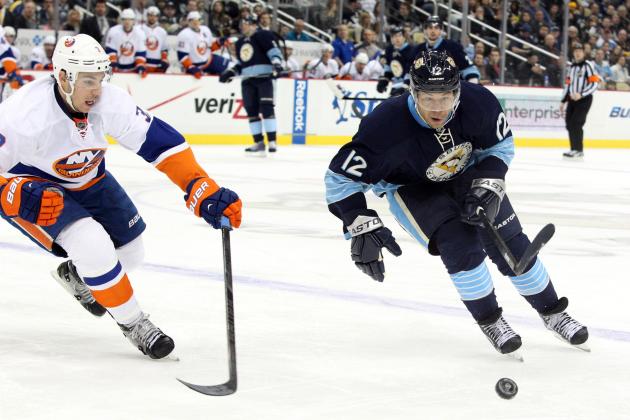 USA TODAY Sports

When pundits (and yours truly) were discussing the expensive haul that it would take to land Iginla, this probably wasn't what they had in mind. None of the Penguins' top prospects were part of the trade, and the Penguins' first-rounder is likely to be a late selection.
It's a win-win for Pittsburgh, as the team gets to kick the tires on one of the most talented players in the league. While I see Murray and Morrow likely being rental players, don't be surprised if Iginla re-ups with Pittsburgh and finishes out his career there.
Grade: B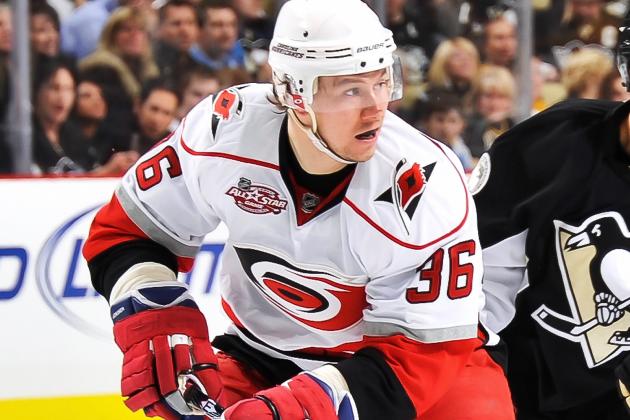 Jamie Sabau/Getty Images

Low-risk move here. Jokinen has two specialties—winning faceoffs and scoring in shootouts. One of those two doesn't mean anything in the playoffs, and one of them is crucial. Still, it's hard to believe that the Penguins would make this move if Sidney Crosby were healthy and able to man the middle.
I don't see Jokinen making a huge impact, but nor do I see a sixth-rounder making one either.
Grade: C+