Pros and Cons of New York Rangers' Trade-Deadline Deals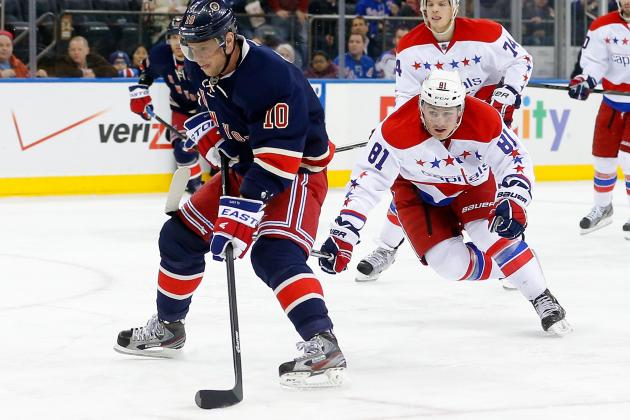 Paul Bereswill/Getty Images

The New York Rangers made two trade-deadline deals, acquiring Ryane Clowe from the San Jose Sharks for draft picks and trading Marian Gaborik to the Columbus Blue Jackets for Derick Brassard, Derek Dorsett and John Moore.
The deal radically reshapes the roster as the playoffs draw near. They traded away elite scoring for more depth, more grit and financial flexibility.
How did the Rangers do? Did they make their team better? Or was it a step backwards?
Read on to find out the pros and cons of the New York Rangers' trade-deadline deals.
Begin Slideshow

»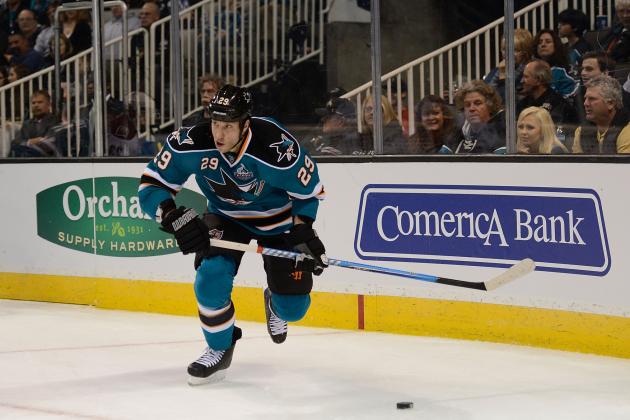 Thearon W. Henderson/Getty Images

The Rangers needed a grinder, and that's exactly what Clowe is.
He has 79 penalty minutes in just 28 games this year and has 69 hits. Last season, he amassed 109 hits.
He's willing to drop the gloves when needed and is never afraid to lay the body.
This is what the Rangers have lacked this season. They haven't had the gritty players they had last year. If anything, Ryane Clowe is a taller version of Brandon Prust.
Clowe scored zero goals with the Sharks, but he did have 17 goals last season and has scored 101 goals in his career. In his debut with the Rangers, he scored twice.
He's an energy player who can score, which is exactly what the doctor ordered. If he comes in and plays a physical style, then the trade will be more than worth it.
Clowe will be an unrestricted free agent at the end of this season, so if it doesn't work out, the Rangers can simply cut their losses.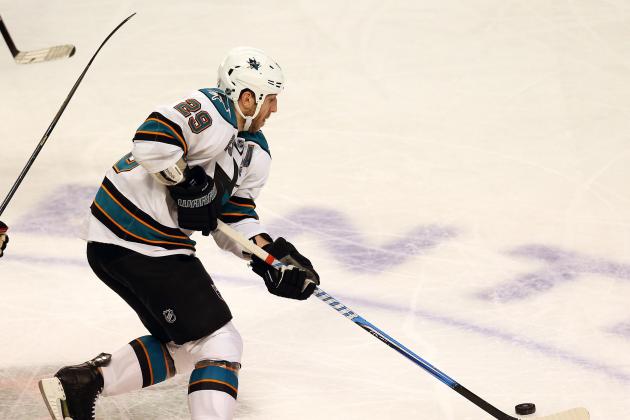 Jonathan Daniel/Getty Images

Here's the big issue for Clowe—he has two goals on 69 shots.
The Rangers are the third-lowest scoring team in the league, scoring just 2.36 goals a game.
So adding a player like Clowe does nothing for the offense.
Now, Clowe has scored in the past, and he scored 24 goals in 2010-11. For whatever reason, this year has not been kind to him.
But the Rangers need scoring now, and they cannot assume that Clowe will immediately find his scoring touch.
Not only did the Rangers trade a lot of their scoring away in Marian Gaborik, but they also get almost nothing in return with Clowe.
Clowe is not here to score, and any offense he can add is bonus. But the Rangers are desperate for scoring, and right now, Clowe will not provide it.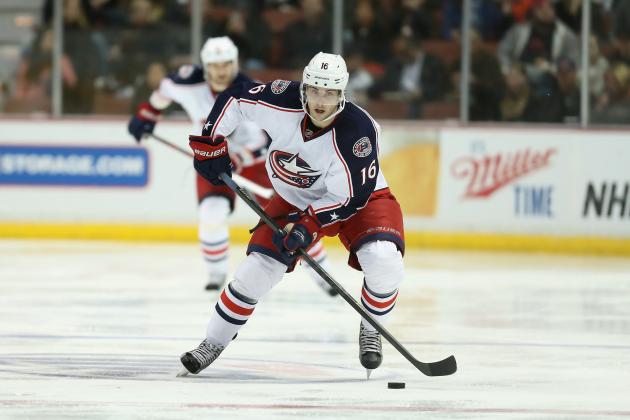 Jeff Gross/Getty Images

The Rangers got some pretty good players back in the deal for Gaborik.
Headlining the group is Derick Brassard. The 25-year-old center has eight goals and 14 assists. His best season was in 2010-11, when he scored 17 goals and had 30 assists. Sixteen of those points came on the power play.
He's a smooth skater with deft passing ability. He gives the Rangers a legitimate third-line center and will most likely skate between Brian Boyle and Carl Hagelin.
This gives the Rangers depth down the middle. J.T. Miller was perhaps not ready for prime time, and Brian Boyle is better suited at the wing. With more depth at center, the Rangers can finally have more balanced lines.
John Moore is a tall, smooth-skating defenseman with a lot of upside. He has just one goal and one assist this year, but the 22-year-old is a highly regarded prospect. He's averaged about 15 minutes of mistake-free hockey for the Blue Jackets and is a huge upgrade over Roman Hamrlik.
Moore will add speed to a blue line that likes to get up the ice and start the rush. He'll fit right in.
Derek Dorsett is likely out for the remainder of the season, but when he does come back, he'll fit right in on the third line. Dorsett is a grinding winger who plays with energy and can contribute on the penalty kill. The Rangers need more guys like this and will benefit greatly when he comes back.
He can also score, as he had 20 points last season.
So the Rangers have added a lot of depth with this trade. They got some high-end skill with Brassard, a speedy blueliner in Moore and a gritty player in Dorsett. These are all things the Rangers needed.
In addition, and perhaps most importantly, the Rangers don't have to pay Gaborik $7.5 million next season. That money can now be used to sign Ryan McDonagh, Derek Stepan and Carl Hagelin to long-term deals.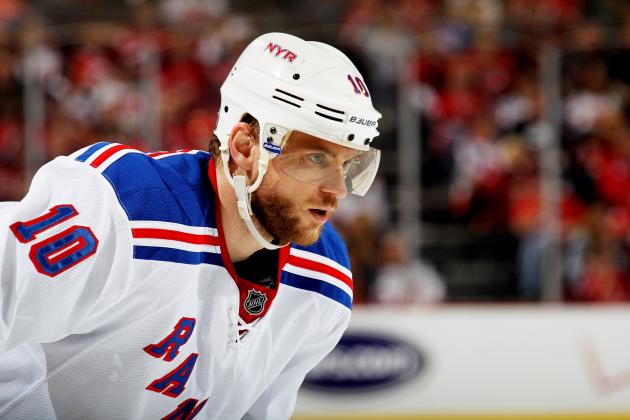 Bruce Bennett/Getty Images

The main con of this deal is, of course, losing Marian Gaborik.
This season notwithstanding, Gaborik is an elite goal scorer. He scored 41 goals last season and 42 goals in 2009-10.
Brassard and Dorsett cannot score like that. They do not provide the kind of elite sniping ability that Gaborik provides. They do not have the ability to score from anywhere. Their shot is not nearly as good, and they are not as fast as Gaborik.
So yes, when Gaborik is going good, he's a game-changer.
Of course, Gaborik has not done that this season, and that's why he's gone. He's scored just nine goals, and five of those came in two games. He scored just twice in February and twice in March.
Still, that does not mean that Gaborik won't break out of his current slump. In fact, it would not be surprising if he goes on a bit of a goal-scoring tear in Columbus.
The Rangers lost a lot of scoring today. Besides Rick Nash, Marian Gaborik was their best offensive threat. Now, he's in Columbus.