WWE WrestleMania 29: Bold Prediction for Each WrestleMania Match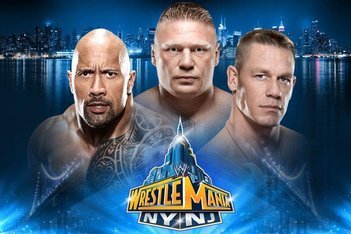 http://cdn0.sbnation.com/uploads/chorus_image/image/8974203/wrestlemania_29_poster.0_standard_352.0.jpg
All the matches for WrestleMania 29 are set and we are ready for the biggest event of the year.
One of the most exciting parts of WrestleMania is trying to guess what the heck is going to happen. Sometimes we are correct with what we predict and sometimes we are way off.
Here is a bold prediction for each WrestleMania 29 match.
Begin Slideshow

»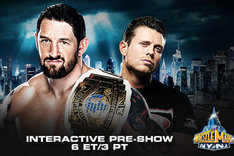 http://cdn3.sbnation.com/uploads/chorus_image/image/10798129/20130304_light_wm_pre_match_wademiz_interactivepreshow_homepage.0_standard_352.0.jpg
The Miz will challenge Wade Barrett for his Intercontinental Championship in the pre-show at WrestleMania 29.
So far this feud has fallen short and it is the match I am least interested in at the biggest event of the year. Barrett's run as IC champ has been disappointing and hasn't really gone anywhere; I see him dropping the belt and moving on to bigger and better things.
I feel like it's time for a change with the Intercontinental Championship. I think Barrett will drop the belt and move on to bigger things.
Prediction: The Miz beats Barrett with the Figure Four Leg Lock.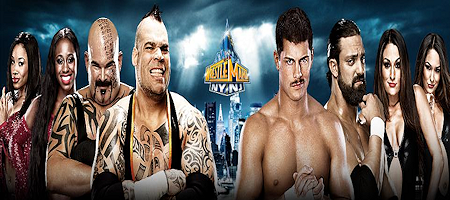 http://i2.wp.com/i1197.photobucket.com/albums/aa440/ohsoeyecandy/Newsbits/mania_zpsacc60bba.png
I'm interested in the match between Tons of Funk and the Funkadactyls versus Team Rhodes Scholars and the Bella Twins because of the divas. The Funkadactyls took on the Bella Twins on Raw in what was actually a pretty entertaining match
Furthermore, the Funkadactyls have been impressive and I wonder what took the WWE so long to let these two wrestle.
But the biggest thing that will come out of this match is a face turn from Cody Rhodes. His relationship with Kaitlyn and the inevitable split of Rhodes Scholars makes the turn easy.
While I think Rhodes is a very good heel, a face turn could lead to a nice push.
Prediction: Cody Rhodes will turn face.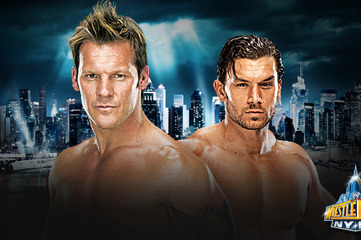 http://cdn.bleacherreport.net/images_root/article/media_slots/photos/000/784/594/JerichoFandango_HOMEPAGE_original.jpg?1364352779
Chalk me up as excited and giddy to see how Fandango handles himself in the ring with a legend who still is one of the best in the ring.
Since Jericho returned at the Royal Rumble, he has delivered some of the best matches on Raw this year. He has been a guy that is willing to get over the younger talent, while maintaining his legendary status.
Apparently, Fandango is a "pet project" for Vince McMahon, which means a strong push like Jack Swagger has been given, could be very possible.
I expect Fandango to win clean over Jericho which will put him immediately into contention for the Intercontinental Championship against the Miz.
Predictions: Fandango wins clean over Chris Jericho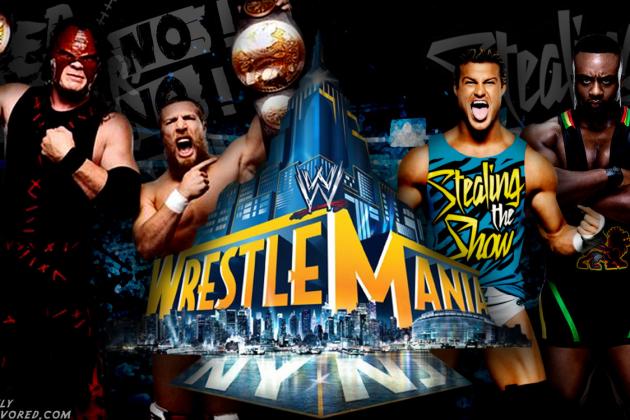 http://creativelyendeavored.files.wordpress.com/2013/03/team-hell-no-vs-dolph-ziggler-and-big-e-langston-wrestlemania-29.jpg
Team Hell No has been one of the strangest tag team pairings in WWE history. While their relationship has been tested at times, Kane and Daniel Bryan have held the Tag Team Championship belts for around 200 days.
They will take on the team of Dolph Ziggler and Big E Langston at WrestleMania 29. Bryan and Kane will finally implode, causing them to lose the Tag Team Championships.
This will lead to a nice feud between Kane and Bryan.
Prediction: Kane and Daniel Bryan's instability will cost them the match.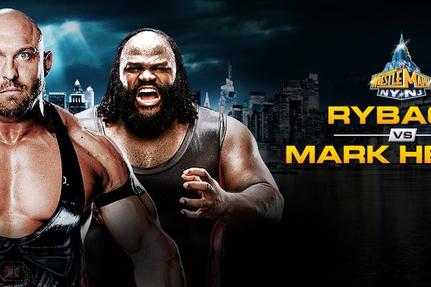 http://images6.fanpop.com/image/photos/34000000/Wrestlemania-29-Ryback-vs-Mark-Henry-wwe-34010750-970-431.jpg
Ryback versus Mark Henry at WrestleMania 29 will be a battle of two monsters.
Ryback has had a very impressive year and been one of the top faces in the WWE this year. This will also be his first WrestleMania.
Mark Henry is currently riding the best gimmick of his career. He is looking to put Ryback into the Hall of Pain.
These two fit the idea of the unstoppable force meeting the immovable object. That is why I see their match ending in a draw because of disqualification or double count-out, and their feud carrying over past WrestleMania.
Prediction: The match will end in a draw.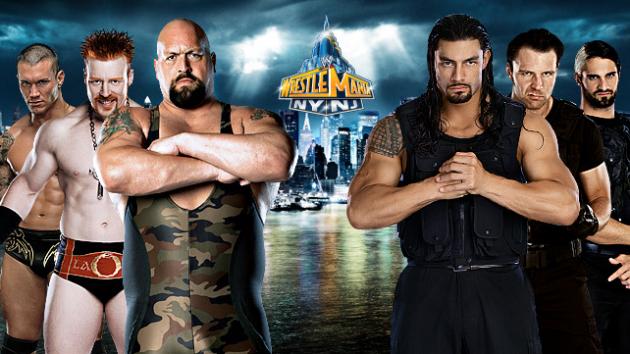 http://cdn.bleacherreport.net/images_root/article/media_slots/photos/000/782/417/shield6Man_2_original.jpg?1364241737
Since the Shield has made their debut in the WWE, they have attacked almost every top superstar. They also have yet to lose a match, including a win at the Elimination Chamber event over John Cena, Sheamus and Ryback.
Now the team of Randy Orton, Sheamus and Big Show will try and stop the momentum and destruction of the Shield.
With Orton's run as a face being stale, a heel turn seems to be a lock to happen. Many feel that it could happen at WrestleMania.
But it feels like lately every time we expect a superstar to turn heel, like Cena or Orton, they don't. Instead of Orton turning on his partners, I think his team will defeat the Shield cleanly.
Prediction: Orton doesn't turn heel.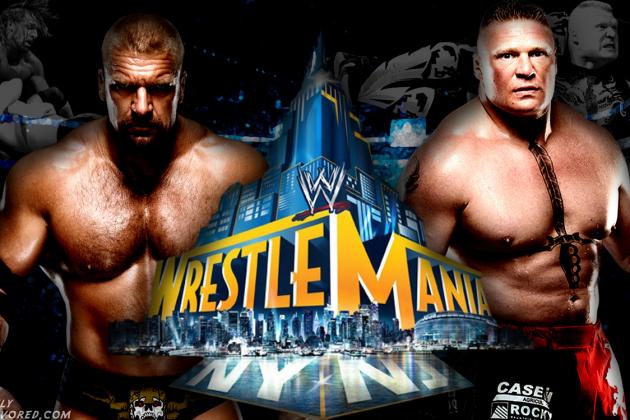 http://creativelyendeavored.files.wordpress.com/2013/03/triple-h-vs-brock-lesnar-wrestlemania-29.jpg
Mr. McMahon is one of the greatest heels of all time. However, recently he has been a face and I think the WWE has suffered from it.
Having the boss of the company being one of the most hated people has proven to be successful in the past. A potential feud with Triple H for control of the company would be a very interesting storyline.
As much as I want Vince McMahon to interfere in this match and turn on Triple H, I don't see it happening.
What I do think will happen is Triple H breaking Brock Lesnar's arm.
Since his return about a year ago, we have seen Lesnar break Shawn Michaels' arm, Vince McMahon's hip and Triple H's arm twice. Triple H is going to return the favor in their match at WrestleMania 29.
This will keep Triple H's career going and give Lesnar a reason to have time off.
Prediction: Triple H breaks Lesnar's arm.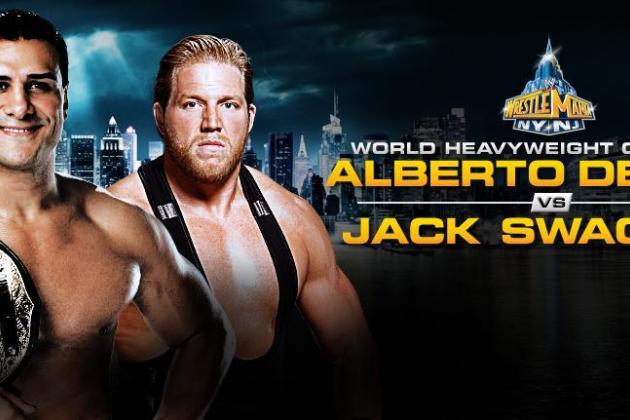 http://images6.fanpop.com/image/photos/34000000/Wrestlemania-29-Alberto-Del-Rio-vs-Jack-Swagger-wwe-34010755-970-431.jpg
In probably the most unpredictable of the top four matches, Alberto Del Rio will defend his World Heavyweight title against the new and improved, Jack Swagger.
Since returning from a long hiatus, Swagger returned with an alter to his gimmick, which has catapulted him into the World Heavyweight Championship match. The addition of Zeb Colter and the controversial angle has helped keep this feud interesting.
Dolph Ziggler currently holds the Money in the Bank briefcase, which contains a contract for a shot at the World Heavyweight Championship at anytime. What better time than WrestleMania, the grandest stage of them all, to cash it?
But with Ziggler winning the Tag Team titles earlier in the night, I don't think he will cash it in until the Raw after WrestleMania.
I see Swagger winning this match, and then after a day as World Heavyweight champ, losing it to Ziggler after he cashes in the contract. This could then lead to a Triple Threat match between Swagger, Ziggler and Del Rio at Extreme Rules.
Prediction: Ziggler will not cash in the Money in the Bank briefcase.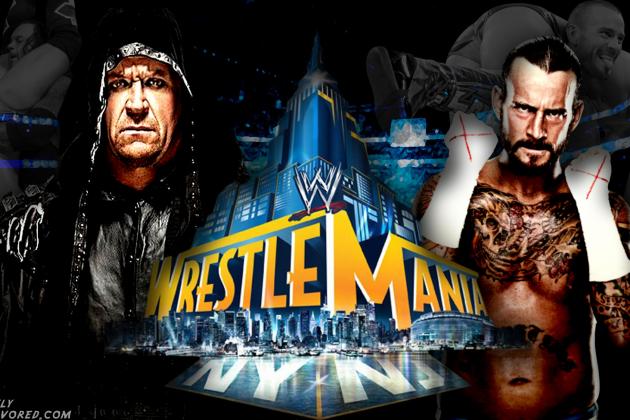 http://creativelyendeavored.files.wordpress.com/2013/03/undertaker-vs-cm-punk-wrestlemania-29.jpg
Paul Bearer passed away about a month ago and the WWE has used his death as the focal point of the feud between the Undertaker and CM Punk.
Punk has been pretty much teasing the Undertaker by mocking Bearer and the urn in which has "control" over Taker's powers. We already have seen it lead to a confrontation between him and Kane.
I think Paul Heyman will be used throughout the match as a decoy to help distract Undertaker and give Punk an advantage. Then, in order to even the scores, Kane will come out and take Heyman out of the equation.
This will leave Undertaker and Punk alone to do what they do best and give us a memorable WrestleMania match.
Prediction: Kane will have a role in the match.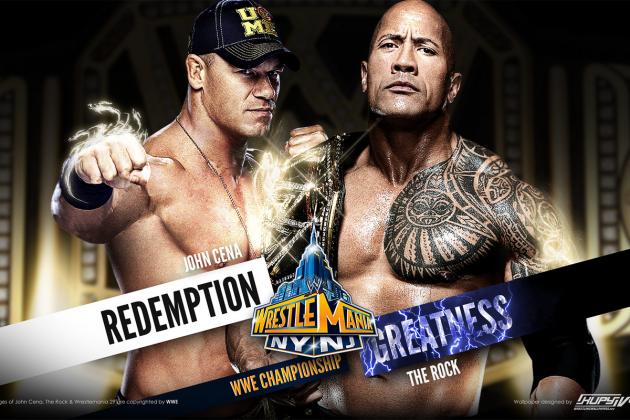 http://images6.fanpop.com/image/photos/33800000/The-Rock-vs-John-Cena-Wrestlemania-29-wwe-33861716-1280-800.jpg
Last year, John Cena cost himself the match against the Rock. After Rocky kicked out of an Attitude Adjustment, Cena got cocky and went for the Peoples Elbow.
Just as Cena was gonna hit him with it, the Rock jumped up, hit the Rock Bottom and pinned Cena.
This year I think the tables will turn and The Rock will cost himself the match and the WWE Championship. He will be in a position to finish off Cena and will attempt the Attitude Adjustment. However, Cena will get out of it and reverse it on the Rock and win the match.
This will set up nicely a third match to finally settle the scores between these two icons.
Prediction: The Rock will cost himself the match, going for the Attitude Adjustment.