WWE WrestleMania: Ranking Every Career-Threatening Match in the Event's History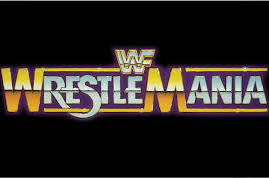 kayfabekickout.com
In just four days, Triple H will put his wrestling career on the line at WrestleMania 29 when he faces Brock Lesnar in a no-holds-barred match.
Throughout WrestleMania's 28-year history, there have been six career-threatening/retirement matches that have taken place, and there is no doubt that Triple H and Lesnar will make history by becoming the seventh.
WrestleMania is and always has been the showcase of the immortals so basically, a career-threatening match at the event is the biggest and best way to finally call it quits for a WWE superstar. Many fans remember the more recent career-threatening matches, but there might be a few on this list that will surprise you or make you feel like a kid again.
Before Triple H puts his career on the line at MetLife Stadium, let's take a look back at all six career-threatening/retirement matches in WrestleMania history.
Overall importance, crowd reaction and match quality (Wrestling Observer Newsletter) have helped me rank these career-threatening/ending matches and are ranked from worst to best. At the end of each slide, the Wrestling Observer Newsletter match star rating will be provided. A perfect match is rated five stars.
Begin Slideshow

»
At the first WrestleMania, a career-threatening match took place between the iconic Andre the Giant and his enemy at the time, Big John Studd (who was accompanied by Bobby Heenan).
The match was a $15,000 Body Slam Challenge. The stipulation was that Andre needed to body slam Studd to win $15,000, but if he failed, Andre would be forced to retire. Pretty interesting stipulation, you'd think it would be Studd trying to body slam the taller and bigger Andre for 15 grand, huh?
Once the bell rung, Studd attacked Andre and got the upper hand early, however, Andre would fight back within seconds. The match lasted only six minutes and wasn't that impressive, but the ending will be remembered as a true WrestleMania moment.
Andre managed to body slam Studd and was not forced to retire. After winning the match and $15,000, he began throwing portions of the money into the Madison Square Garden crowd. Unfortunately, the memorable moment lasted only a few seconds thanks to Heenan creeping up behind Andre and stealing the bag full of money.
Big John Studd vs. Andre the Giant at WrestleMania 1: **
By WrestleMania 3, Roddy Piper was one of the more popular and charismatic superstars in WWE. He announced that his match against Adonis at WrestleMania 3 would be his last because Piper was becoming a full-time actor. So, at WrestleMania 3, it was "Rowdy" Roddy Piper vs. Adrian Adonis in a Hair vs. Hair match.
Obviously, the loser must get his head shaved.
The match lasted only seven minutes and is somewhat similar to the Andre the Giant and Big John Studd match from WrestleMania 1, but the crowd and overall quality of wrestling was much better.
Late in the match, Adonis applied a sleeper hold (Roddy's signature move) that caused Piper to black out. Jimmy Hart, who was managing Adonis at the time, came into the ring and started to celebrate with Adonis prematurely. All of a sudden, Brutus Beefcake came into the ring and woke up Piper by pushing and shaking him. Shortly after waking up, Piper applied the sleeper and reigned victorious in his retirement match.
Piper didn't necessarily retire, but his match with Adonis was billed as his retirement match and that's why it makes this slideshow. Instead of retiring, Piper took a leave of absence and became a part-time wrestler for the rest of his career. Even when he went to WCW in 1996, Piper was still acting and wrestling on occasion.
"Rowdy" Roddy Piper vs. Adrian Adonis at WrestleMania 3: ***1/2
Everyone remembers The Rock finally beating "Stone Cold" Steve Austin or Brock Lesnar winning the WWE title at WrestleMania 19, but some might have forgotten that Hulk Hogan put his career on the line in a street fight against Vince McMahon.
During the time, Hogan and McMahon had a long and fiery history that created an epic feud between the two leading up to WrestleMania 19. As the video states, without McMahon and Hogan, WrestleMania never would have happened.
Vince took credit for Hogan's worldwide popularity and success and said that if it wasn't for him, Hulkamania never would have existed. Hogan said that it was all the Hulkamaniacs (fans) that created Hulkamania and made the Hogan name synonymous with professional wrestling.
Vince placed the wager that if Hogan lost their match at WrestleMania, he had to retire.
For two men in their 50s, they put on one heck of a match.
Hogan and McMahon were bleeding profusely throughout the entire match, and they executed a few creative spots/bumps, including a Vince McMahon leg drop off a ladder onto Hogan who was on the Spanish announce table. There also was a cameo appearance from Roddy Piper, who hit Hogan in the head with a steel pipe.
Eventually, Hogan won the match and was not forced to retire. McMahon and Hogan didn't put on a five-star match, but they put on an incredible and unexpectedly good performance that will always be remembered.
To watch Vince McMahon vs. Hulk Hogan at WrestleMania 19 in its entirety, click the links for part 1 and part 2.
Vince McMahon vs. Hulk Hogan at WrestleMania 19: ***
Even though this match received a lower star rating than Piper vs. Adonis, I think McMahon and Hogan put on a more exciting and entertaining match. Also, their rivalry had meaning and was brilliantly done.

After Vince McMahon told Ric Flair he would be forced to retire if he lost one more match, Flair wanted to go out the best way possible. Knowing it could be his last performance; Flair challenged Shawn Michaels to a match at WrestleMania 24.
Michaels, who respected and idolized Flair when he was younger, declined the challenge and said that he didn't want to be known for ending Flair's professional wrestling career. But after a heated confrontation, Michaels agreed to the match and vowed to put an end to Flair's misery.
Whether it's The Undertaker or a 54-year-old Flair, whenever someone is wrestling against Michaels, you don't expect anything less than an entertaining match. Not only was Flair vs. Michaels entertaining, but it was emotional.
Although the match seemed to have a predictable outcome, fans were vocal from the start and were backing Flair. He tried to keep up with Mr. WrestleMania, but in the end, Michaels gave a memorable sweet chin music that put down the Nature Boy for good.
Immediately after the three-count, Michaels gave Flair a hug and a kiss on the forehead to pay his respect and apologize for retiring his hero and idol. Once Michaels left the ring, the crowd acknowledged Flair, who was crying, and gave him a standing ovation. The image and sounds of 70,000 fans paying their respect to Flair is one of the most emotional moments in WrestleMania history.
Shawn Michaels vs. Ric Flair at WrestleMania 24: ***1/2
WrestleMania 7 hosted the first Career vs. Career match between the Ultimate Warrior and the "Macho King" Randy Savage. The Warrior and Savage had a classic 20-minute bout that is considered to be one of the best matches in WrestleMania history.
Toward the end of the match, Savage had the Warrior right where he wanted him. He hit five consecutive elbow drops and thought he had the match won, but to everyone's surprise, the Warrior managed to kick out. Shortly after kicking out, the Warrior pinned Savage and forced him to retire.
At the end of the match, Sensational Sherri, who was managing Savage at the time, turned on Savage and began attacking him. Miss Elizabeth, who managed Savage prior to Sherri, happened to be in the audience at WrestleMania 7 and came into the ring to fight off Sherri. This resulted in Savage becoming a fan favorite once again.
Savage and the Ultimate Warrior had the longest match of the night and put on a performance that was arguably better than the main event between Hulk Hogan and Sgt. Slaughter. The crowd was into the match and seeing Savage and Miss Elizabeth together once again was a feel-good moment.
Months after WrestleMania 7, Vince McMahon fired the Ultimate Warrior. Savage took time off as a wrestler, but stayed in the WWE as a personality. He even became a color commentator and eventually had an on-screen marriage to Miss Elizabeth.
Click here to watch Randy Savage vs. Ultimate Warrior at WrestleMania 7 in its entirety.
The Ultimate Warrior vs. "Macho King" Randy Savage at WrestleMania 7: ****1/4
As was the WrestleMania 7 match between the Ultimate Warrior and Randy Savage, the Streak vs. Career match between The Undertaker and Shawn Michaels at WrestleMania 26 is arguably one of the greatest matches in WrestleMania history.
Despite seeing the exact same match at WrestleMania 25, fans were intrigued and desperate to see what was going to happen in their rematch. Also, there was a lot more on the line as we saw The Undertaker defend his 17-0 WrestleMania streak against Michaels' career.
As a fan, it was hard to pick a winner.
After having an exciting back-and-forth 24-minute match and seeing both wrestlers kick out of multiple finishers, The Undertaker hit a devastating tombstone piledriver that ended Michaels' in-ring career.
Once the match was over, Taker embraced Michaels and gave him a hug. It was hard to believe that the Heart Break Kid's career was over.
It's difficult to have fans interested in a match that they saw less than a year ago (ask John Cena and The Rock), but Michaels and Taker are two Hall of Famers who are talented enough to pull it off and have it be successful.
According to the Wrestling Observer Newsletter, they nearly had a perfect match.
The Undertaker vs. Shawn Michaels at WrestleMania 26: ****3/4
Do you agree with the rankings of each career-threatening match? Did any of the Wrestler Observer Newsletter match star ratings surprise you? Let me know by leaving a comment below!
Follow Adrian Fylonenko on Twitter to talk about wrestling, soccer, movies and all things sports/entertainment.