5 Trade Target Rumors Surrounding the Los Angeles Kings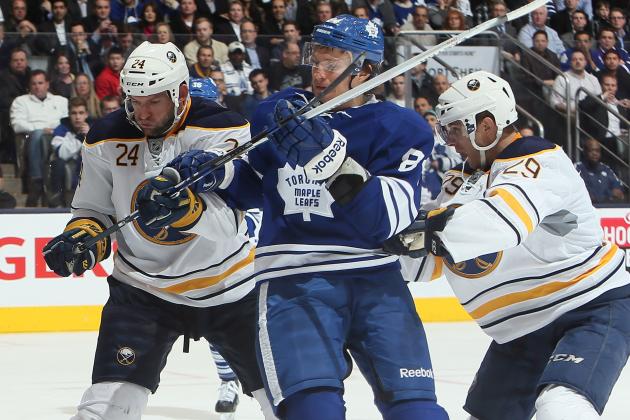 Abelimages/Getty Images

It's that time of the year again, everyone! That's right, the 2013 NHL trade deadline is this Wednesday.
Up until now, there haven't been too many blockbuster moves or trades outside of the Pittsburgh Penguins organization acquiring Brenden Morrow, Jarome Iginla and Douglas Murray. Though there have been plenty of rumors flying around, it seems that most teams are gun-shy at this point given how close the standings are.
The Los Angeles Kings, by virtue of being a top team in the West, have been a name that is swirling around a lot of different players. Some of them make sense, some of them not so much.
Here are five rumors surrounding the team that aren't all that ridiculous. Mind you, they are still just rumors.
Unless otherwise noted, rumors courtesy of The Fourth Period.
Begin Slideshow

»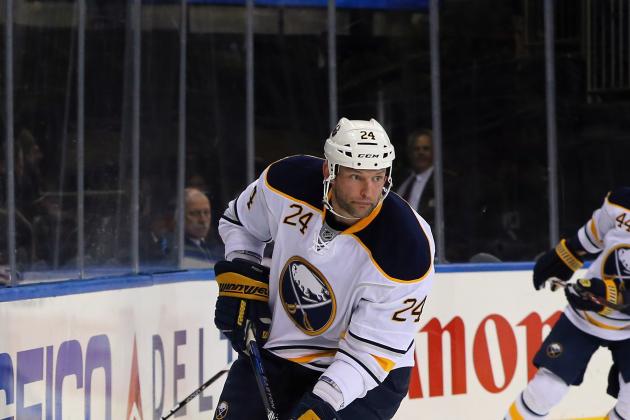 Bruce Bennett/Getty Images

Defenseman Robyn Regehr of the Buffalo Sabres is perhaps the most talked-about name going to the Kings right now.
A few things going for Regehr: He's a defensive defenseman, which the team needs. He is on a team in Buffalo that is struggling and just about out of the playoff picture. He's a former Flame under coach Darryl Sutter. Finally, he's an upcoming unrestricted free agent.
The Kings likely wouldn't have to give up much to get him, considering Jordan Leopold was just dealt for a second-round pick and a conditional fifth-round pick to St. Louis. Regehr will fetch more of a return, but it won't be much more.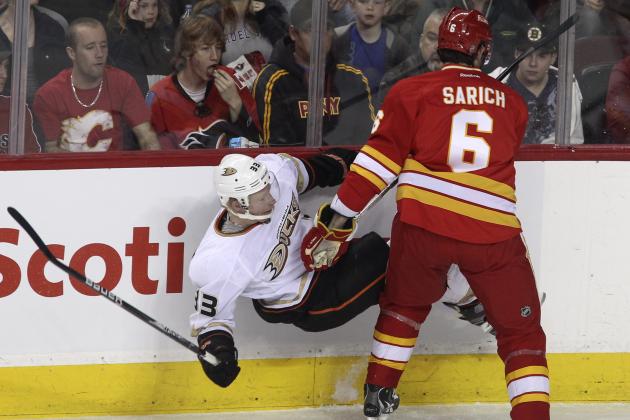 Mike Ridewood/Getty Images

Journeyman defenseman Cory Sarich has also been rumored to be on the Kings' radar a bit.
He's a rough-and-tumble defenseman, much in the mold of a Matt Greene. He is also a Flame under former coach Darryl Sutter. His cap hit is reasonable at $2 million through 2014, but the no-movement clause might be a little sticky.
Also, with the Kings saying that Greene is just about a month away from being able to play and Keaton Ellerby stepping his level of play up significantly, it's not entirely certain if the team needs two Greene-style players.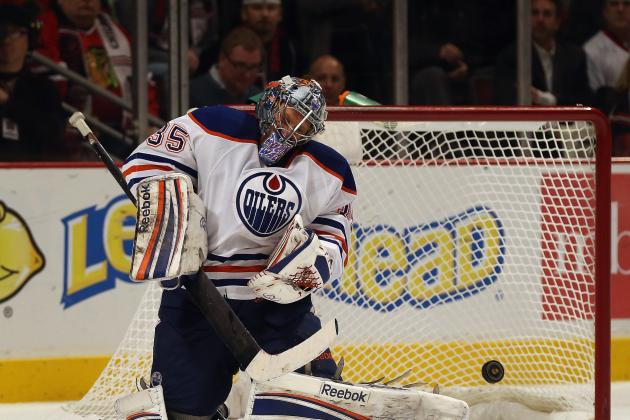 Jonathan Daniel/Getty Images

This one might stretch the imagination a little bit, but it's been talked about (via Jim Matheson of The StarPhoenix) that Nikolai Khabibulin could come to the Kings in a deal that would include Jonathan Bernier.
A few things are odd with this rumor, though. The Kings would be trading Bernier, who is playing fantastic, to a future divisional opponent in Edmonton due to realignment. Also, while Khabibulin's contract is reasonable, it expires at the end of the season and he would be a solid backup for a playoff run, the Kings have been adamant in saying they don't have an NHL-ready backup available in the future.
If the Kings were to trade with the Oilers and include Khabibulin and Bernier, they would likely have to comb the free-agent market for a one-year goaltender while waiting on Martin Jones or Chris Gibson to be ready.
It might be more of a headache than it is worth.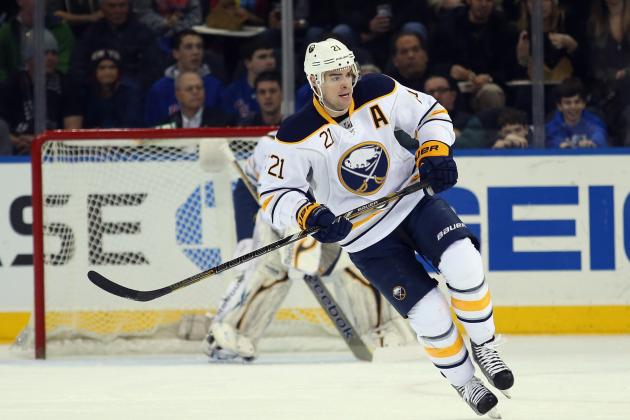 Bruce Bennett/Getty Images

Forward Drew Stafford is one player playing outside of the Kings organization that really has a King style of play to him.
Stafford, 27, is a big-bodied player who likes to muck it up in the corners and possesses a pretty strong defensive game. He's a hot-and-cold player, though, and has been more the latter than the former this year. While his play has picked up, many fans around the organization are muttering that Stafford might be due for a change of scenery to jump-start his career again.
Where does he fit in? Stafford is signed through 2014-15 at $4.0 million per season and can play either wing, yet is more comfortable on the right. He's likely fall somewhere in between the second and third line of the team.
Going the other way, you'd have to believe the Kings would get rid of a roster forward and perhaps some decent prospects. Stafford still has a lot left in the tank and is no doubt a talented player despite his rough 2013.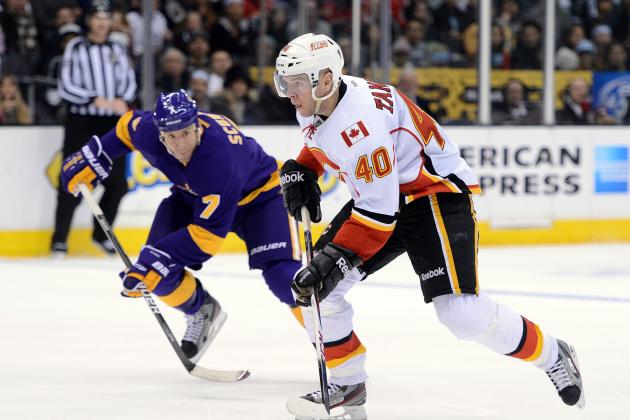 Harry How/Getty Images

The left wing top-six spot for the Kings has been somewhat of a carousel in the last couple of years. With a mixture of rookies like Tyler Toffoli, or veterans like Ryan Smyth and Dustin Penner, the Kings have never quite filled the hole the way they would like.
Alex Tanguay, another skater with ties to Sutter and the Flames, has found a way of being a consistent 40-60-point scorer on a Flames team that has lacked a real offensive edge for a few years now.
He's signed through 2015-16 at $3.5 million per season and is 33 years old, so if the Kings do roll the dice on him, you'd have to hope that he works out at the second-line left position for that price and length.