Why the Red Sox-Yankees Rivalry Has Lost Its Flare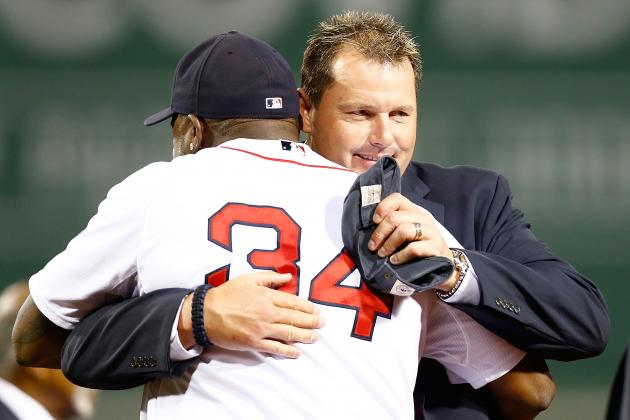 Jared Wickerham/Getty Images

The Red Sox and Yankees will face off at 1:05 p.m. this Monday afternoon. The "greatest rivalry in sports," will be renewed for the first time in 2013—but then again is it still a rivalry?
Sure it is. Rivalries of 100 or so years don't just fizzle out, but they do fluctuate in intensity.
In its prime, the Red Sox-Yankees rivalry was one of the most celebrated spectacles in professional sports. But recently it seems to have lost its fervor.
2004 marked the peak, and since then the rivalry has been in a steady decline.
That is not to say there haven't been intense moments since. There is obviously the Kevin Youkilis-Joba Chamberlain beef, which ended ironically—the two are now Yankees teammates.
Then there was the incident in August 2009 when Dustin Pedroia took exception to a bean-ball from Yankees pitcher Mark Melancon. Pedroia was escorted to first base by Jorge Posada as he and Melancon exchanged words.
But as any Boston or New York fan will tell you, it simply hasn't been the same. The once epic rivalry has gone soft and many are left wondering why.
Well, here are a few theories.
(Also be sure to check out: The 10 Greatest Red Sox-Yankees Moments of the Last Decade)
Begin Slideshow

»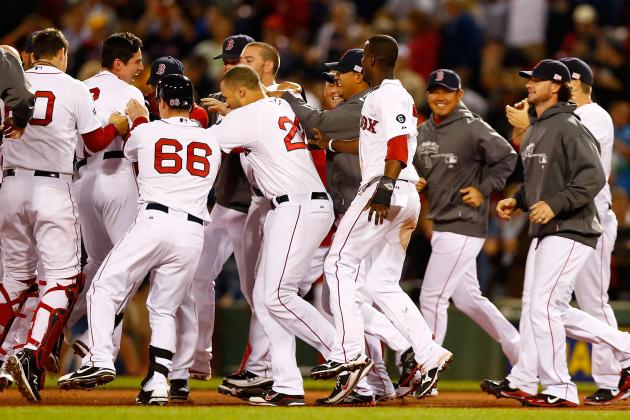 Jared Wickerham/Getty Images

The "Curse of the Bambino"—perhaps the most infamous tale in Boston lore—is now a distant memory thanks to heroic performances by the self-proclaimed "idiots" of 2004.
It's been almost nine years since the Red Sox achieved the most historic comeback in sports history—overcoming a 3-0 deficit in the American League Championship Series, and advancing to the World Series to secure their first title in 86 years.
The organization then capped off another impressive World Series run in 2007, sweeping the Colorado Rockies and winning its second championship in four years.
Perhaps this played a role in the rivalry's disintegration. The Red Sox's sudden success has likely propelled the decline in animosity towards the Bronx Bombers.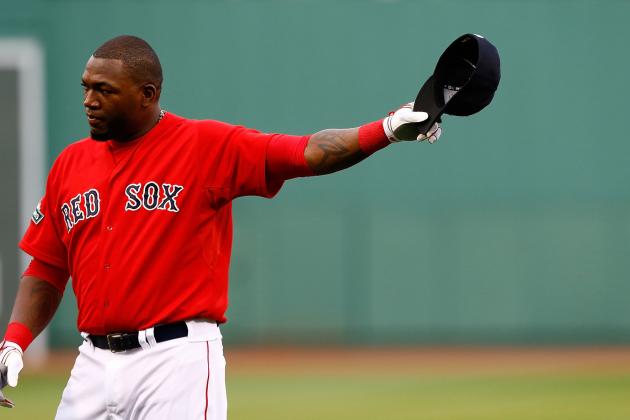 Jared Wickerham/Getty Images

The Red Sox and Yankees met in the ALCS three times from 1999 to 2004.
Playoff battles intensify everything. The stakes are high and emotions run wild.
One of the most infamous examples of postseason chippiness between the Red Sox and Yankees occurred during Game 3 of the 2003 ALCS. After left fielder Manny Ramirez took objection to a high pitch from Roger Clemens, both benches and bullpens cleared. Yankees bench coach Don Zimmer then charged at Pedro Martinez, only to be thrown to the ground by the Dominican pitcher.
The series concluded after Aaron Boone's iconic walk-off home run in Game 7, clinching a World Series berth for New York.
Another notable incident happened during Game 7 of the 2004 ALCS. Donning riot gear, members of the NYPD were forced to line the walls of foul territory after fans began hurling bottles and other objects onto the field.
Moments like these define a rivalry.
Unfortunately it has been nearly a decade since fans have been treated to a Red Sox-Yankees postseason match up.
So how can we reignite this seemingly burnt-out flame? Perhaps another few playoff meetings between the two foes will spice things up again in the coming years.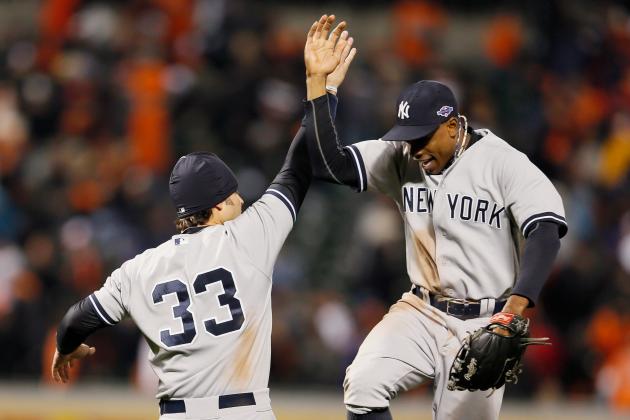 Rob Carr/Getty Images

The New York Yankees have a come a long way in recent years with regards to constructing a more likable team.
No true Red Sox fan will admit it, but the Yankees as of late have boasted some of baseball's most personable players.
They are no longer a team with bone-headed characters such as Jason Giambi, Gary Sheffield and Roger Clemens; those players are long gone. Even perceived traitor Johnny Damon (currently a free agent) traded in his pinstripes for a different uniform, joining the Detroit Tigers in 2010.
Now New York consists of players with more colorful personalities, including Curtis Granderson, Robinson Cano and up until last year Nick Swisher (who is now with the Cleveland Indians).
And as for aging Yankees stalwarts such as Derek Jeter and Mariano Rivera, they are in the twilight years of their careers and—while still regularly booed at Fenway—receive subtle admiration for their longevity and contributions to the game.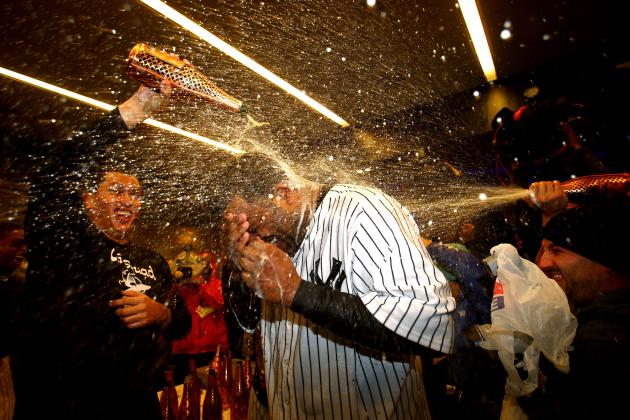 Elsa/Getty Images

Ten of the last 14 American League Championship Series have featured either the Red Sox or the Yankees (or both), with each franchise winning a pair of titles since 2000. Perhaps the resulting effect is a reduced sense of urgency in Boston.
Although Red Sox fans expect a perennial championship contender, now it appears they are relatively content with a deep playoff run (even if it falls short).
An adage, "maybe next year," echoed the streets of Boston for 85 years, but it no longer exists. "Next year," has come twice in the last decade.
And while there is still a sense of satisfaction, the thought of potentially winning a championship in Boston is not what it was pre-2004.