An Early Look at the Steelers 2013 Defense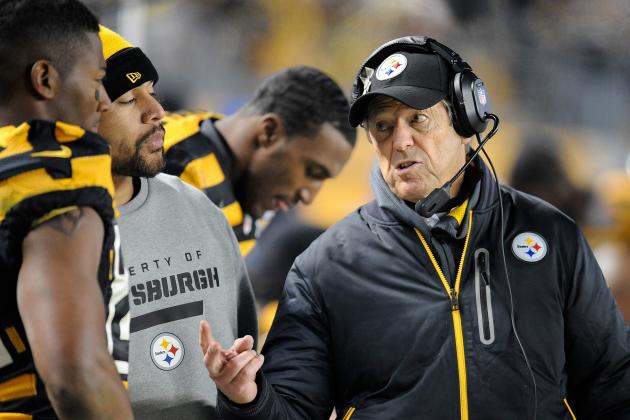 Joe Sargent/Getty Images

During the 2012 offseason, the Steelers began somewhat of a youth movement on the defensive side of the ball. That movement included the axing of longtime stalwarts Aaron Smith and James Farrior.
That trend has continued for Pittsburgh in 2013.
So far this offseason, the Steelers have parted ways with Casey Hampton and Keenan Lewis, not to mention two veteran backups in Will Allen and Ryan Mundy. For a defense that's continually ranked amongst the league's best, overcoming the loss of five starters in two seasons may be a tall task to overcome.
Free agency hasn't accumulated much for the team with the exception of the return of cornerback William Gay. There's still plenty of work to do and Pittsburgh should be very active on defense in the draft.
Even so, we can still get some sort of vague picture of how the Steelers defense may look in 2013.
Begin Slideshow

»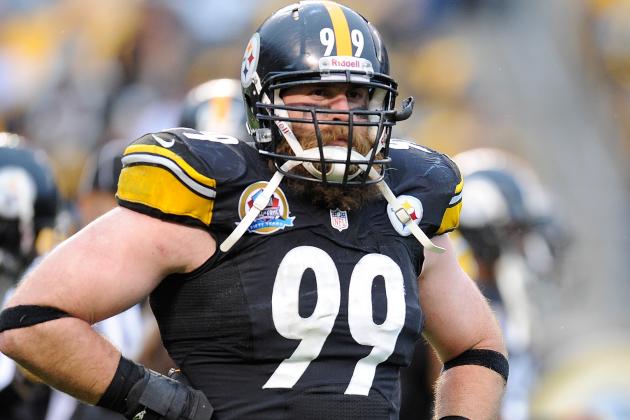 Joe Sargent/Getty Images

Starters: Brett Keisel, Ziggy Hood
Rotation: Cameron Heyward
Reserves: Al Woods
There's not a whole lot of change going on at defense end for the Steelers. Well, at least not in 2013.
Brett Keisel is getting a little long in the tooth and Ziggy Hood is set to become an unrestricted free agent following the season. Generally, guys who want to get paid in the offseason step up their play in a contract year, so we could see Hood break out.
I'm not holding my breath, but you never know.
The Steelers will continue to rotate in a young and unproven Cameron Heyward, whose biggest impact will most likely come in 2014. Al Woods can still be in the mix as a reserve.
Pittsburgh certainly could have asked for more from its ends last season, namely from Hood. Opposing teams routinely ran to the left side of the defense in an attempt to go right at Hood and often, it worked.
Hood needs to play better this year or there's a realistic chance that the Steelers could push Heyward to fight for a starting job (I'm aware Heyward plays behind Keisel, but an end is an end). Also, look for Steve McLendon to see a few snaps at end. He's a more natural fit for the position and is probably the team's best pass-rusher up front.
Don't be surprised if the Steelers look to add depth to the position in the draft. If they do, that probably means bad news for both starters' futures.
Matt Sullivan/Getty Images

Starter: Steve McLendon
Back-Up: Alameda Ta'amu
I've got Steve McLendon slated to open camp as the Steelers' starting nose tackle after the team decided to part ways longtime run-stuffer Casey Hampton. But there's a realistic shot that McLendon may play the same role he did last season.
Let's face it, the Steelers took Alameda Ta'amu in last year's draft to be Hampton's replacement and, given the track record of this team under Tomlin, they're going to give him every opportunity to earn that job.
And maybe it's for the best.
In all reality, McLendon is a much better fit for the Steelers at defensive end. In fact, when playing end in 2012, he outplayed both Ziggy Hood and Cameron Heyward.
It's also a possibility the Steelers add a nose tackle via the NFL draft. I wouldn't expect anything early, but a guy like Southern Missouri's Brandon Williams could be in the cards in the middle to late rounds.
The job is going to be McLendon's to lose on the surface, but Pittsburgh's staff will push hard for Ta'amu. Especially if the defensive ends struggle again in 2013.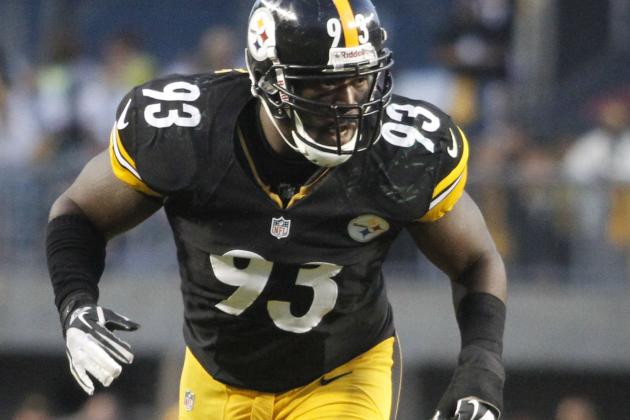 Justin K. Aller/Getty Images

Starters: LaMarr Woodley, Jason Worilds
Rotation: Chris Carter
Reserves: Adrian Robinson
Outside linebacker is going to be the biggest point of focus for the Steelers defense throughout the rest of the offseason and into the 2013 regular season.
After injury-riddled poor play from both starters LaMarr Woodley and James Harrison in 2012, the Steelers decided it was time to part ways with Harrison and his nearly $7 million paycheck. But that cut left a gaping hole on the right side of the defense.
Logic would say that former second-round pick Jason Worilds is next in line for a position the Steelers have traditionally reloaded from within, but the question then becomes: Is Worilds ready to take on that kind of playing time?
Worilds' 10 sacks in 42 career games are far from stunning, especially for a player drafted 52nd overall in 2010. But to his credit, he did have a career-best five sacks in 2012, when his time was expanded to fill in for injuries.
The fact is that regardless of what Pittsburgh thinks of Worilds, it needs to take an outside linebacker early in the draft and at the very least solve some depth issues. Adrian Robinson played strictly special teams in his rookie season and Chris Carter missed extensive time with injuries.
Realistically, neither is ready to play significant time.
My personal opinion is that the Steelers will go outside linebacker in the first round but start the season with Woodley and Worilds in the lineup. Worilds will be on a short leash, however.
Joe Sargent/Getty Images

Starters: Lawrence Timmons, Larry Foote
Rotation: Marshall McFadden, Brian Rolle
Reserves: Sean Spence, Kion Wilson
The Steelers have six players on their roster who can play inside linebacker but really only two that have proven they can play linebacker.
Lawrence Timmons had a breakout season in 2012 and emerged as the leader and probably top playmaker on the defense. Larry Foote, who the Steelers re-signed to a three-year deal in the offseason, led the team in tackles and had the best year of his career.
Outside of that, it's pretty bleak for the Steelers inside.
Brian Rolle has the most extensive experience, starting a few games for the Eagles over the last few seasons. But his impact was minimal. He'll also be adjusting to a new system and a new position.
Marshall McFadden was moved up and down the depth chart last season and still has a lot of growing to do. Neither Sean Spence nor Kion Wilson have ever seen the field for the Steelers and questions are swirling if Spence ever will.
Pittsburgh tried to get a good replacement in Spence, but after destroying his knee in the 2012 preseason, some are now questioning if Spence will ever play football again.
The Steelers, again, will most likely look to add an inside linebacker at some point in the draft. The question is when. Realistically, they could grab one at any point, but preferably, the middle rounds would be fine.
The defense is going to lean on Timmons and Foote to play the way they did in 2012. If they can't, this unit is going to be in some serious trouble.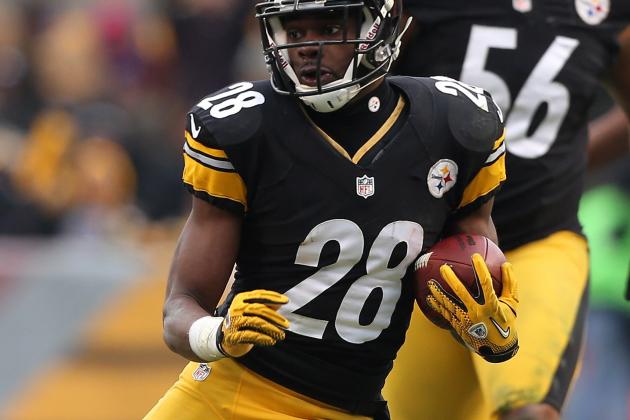 Karl Walter/Getty Images

Starters: Ike Taylor, Cortez Allen
Rotation: William Gay, Curtis Brown
Reserves: Josh Victorian, Ross Ventrone, Justin King
Despite losing starter Keenan Lewis to free agency, cornerback isn't really a position of need for the Steelers in 2012.
In typical Steeler fashion, they let William Gay walk in search of riches two seasons ago, only to reel him back in this offseason for a much-reduced contract. And despite the fact that I'm not the biggest William Gay fan (at all), the move makes sense.
Gay will battle Cortez Allen for the starting spot opposite Ike Taylor, and although Gay may have a better rapport with the rest of the secondary, it's hard to overlook Allen's play last season when Taylor went out with injury.
Either way, all three guys are going to be playing, with Gay ending up as the nickelback in most of the three DB sets.
Pittsburgh has good depth in the reserves, as well.
Curtis Brown got some much-needed playing time last season, as did Josh Victorian. Justin King can be a solid contributor, and it'll remain to be seen whether Ross Ventrone makes the team after camp.
Unless there's some unbelievable value, I don't see the Steelers looking too hard at the cornerbacks in this year's draft. Taylor is getting up there in age but is still playing at a high level, and there's far greater needs on this defense.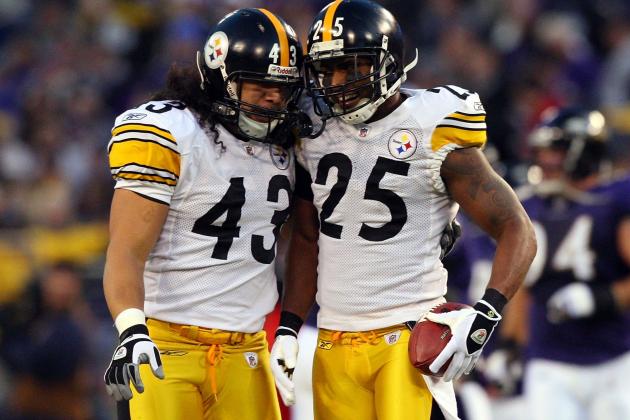 Jim McIsaac/Getty Images

Starters: Troy Polamalu, Ryan Clark
Back-Ups: Robert Golden, Damon Cromartie-Smith
Reserves: Curtis Brown?
Ryan Clark.
That's all you need to know about the Steelers' safety play in 2012. Well, that and the fact that without Troy Polamalu, the Steelers lacked any kind of depth at the safety position.
And it hasn't gotten any better during the 2013 offseason.
Pittsburgh lost both veteran backups Ryan Mundy and Will Allen to free agency and are left with two very good, injury-prone starters and a whole lot of questions after that.
Robert Golden played the most amount of snaps of any of the reserves and didn't look too bad in his limited time. Damon Cromartie-Smith was relegated to mostly special teams play.
I added Curtis Brown to this list because if the Steelers aren't able to add more depth, Brown could be an option for the team if something goes awry.
The Steelers need to be in the market for a safety early in the 2013 draft. Not simply because they lack any kind of real depth behind their starters, but because those starters are both on the wrong side of 30 and play a style of football that's not exactly conducive to a long, healthy career.
Honestly, Allen and Mundy weren't much of a backup core. But the fact that both had veteran playing experience helped a lot. The Steelers are going into the season blind behind their two starters at safety.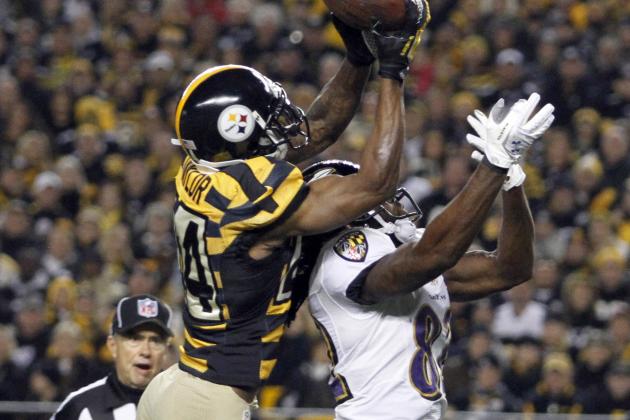 Justin K. Aller/Getty Images

1. The Cornerbacks
The Steelers cornerbacks are one of the deepest positional units on the entire team, especially if Cortez Allen can continue to play at a high level. Ike Taylor will return from injury and William Gay adds good depth and experience.
2. Starting Inside Linebackers
Larry Foote and Lawrence Timmons represent one of the best starting inside linebacker units in the NFL today, probably just behind the two-headed monster in San Francisco. Both are exceptional tacklers and Timmons' range adds a big element to the Pittsburgh defense.
3. Versatility
It's not talked about too much, but the Steelers actually have a slew a pretty versatile guys on the defensive side of the ball. Timmons has played both inside and outside linebacker. Steve McLendon will almost certainly play both end and nose tackle. And a few of the defensive backs can play inside, outside or even safety. That semi-helps their lack of depth.
4. Health
Not sure how long this will last, but as of now, the Steelers don't have any pressing injuries on the defensive side of the ball. Again, hopefully that can last throughout the season.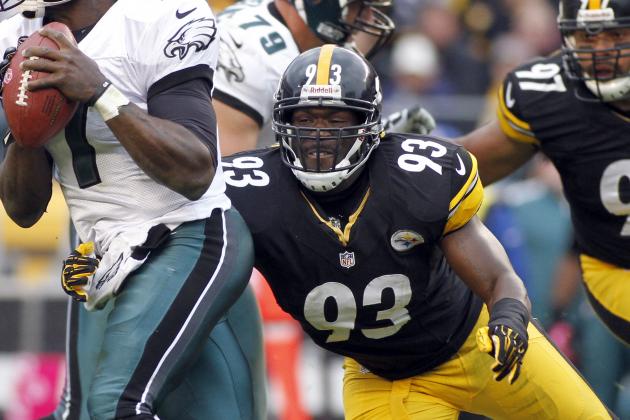 Justin K. Aller/Getty Images

1. The Defensive Line
Let's face it, this Steelers defensive front three isn't going to scare anyone going into the season. It remains to be seen how much Brett Keisel has in the tank and if Ziggy Hood will ever live up to expectations. We'll also see a competition at nose tackle.
2. Overall Depth
Outside of the cornerbacks, there's not one position on the field that the Steelers have good depth at. They're especially thin behind their starting linebackers and safeties, which isn't a very good sign for a team that has issues staying healthy.
3. Lack of Experience at Key Positions
It's been a long time since the Steelers had question marks at both outside linebacker and nose tackle, but welcome to 2013. Both McLendon and Worilds have seen some time on the field but not really enough to be comfortable throwing them to the wolves. These guys will have to step up quick.
4. Health
Just as it was a positive for the time being, health issues seem to find a way to sneak their way into the Steelers' defensive side of the locker room. LaMarr Woodley, Troy Polamalu and Ike Taylor all missed significant time last season with injury. That can't happen again.