4 Players the Dallas Cowboys Will Miss the Most in 2013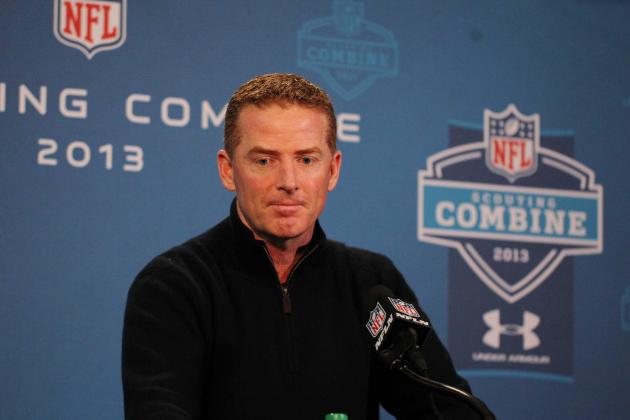 Brian Spurlock-USA TODAY Sports

The Dallas Cowboys haven't been major players in free agency, but they've at least gotten into the act with the additions of Justin Durant and Will Allen. Questionable cap management has left the Cowboys in quite a bind and so has the handy work of John Mara.
It was going to be extremely difficult to replicate the splash of last year's free-agency binge, but not being able to address many holes still leaves this franchise in the middle of the pack. Championships aren't won on paper, but the pressure for Dallas to strike it rich in the draft has hit epic levels.
On somewhat of a brighter note, the Cowboys roster wasn't completely decimated by big-name departures, but rather by players who just failed to live up to expectations. Some of those departures were overdue and some will leave the Cowboys in a position of looking to find adequate depth.
The question that remains is whether some of those departed players will actually be missed. Again, it's not as if DeMarcus Ware, Sean Lee or Dez Bryant spurned the franchise, but sometimes it's the ancillary players who can leave a big void.
Let's look at some of those players whom the Cowboys just might miss when the season is well under way.
Begin Slideshow

»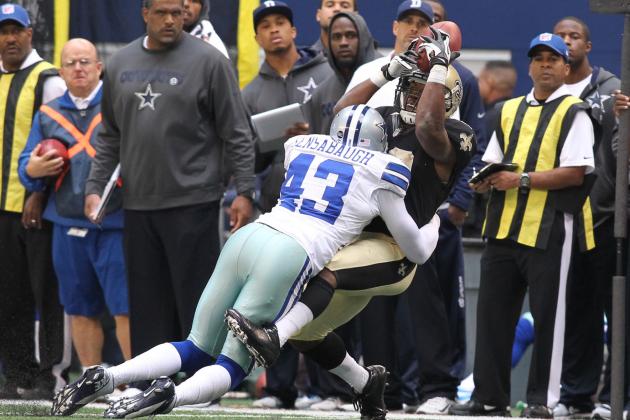 USA TODAY Sports

In a little bit of a surprising move, the Cowboys decided to part ways with the 29-year-old safety, which now leaves the position rather thin, even with the addition of Will Allen. Sensabaugh had a solid four-year run with the Cowboys and finished his tenure with 225 tackles, two sacks and eight interceptions.
Sensabaugh regularly played injured, but the knock on him was his lack of playmaking ability. Still, there was something to be said for his consistency as a competitor, which was visible in his play. After getting burned on the Ken Hamlin deal, Jerry Jones wanted a more economical approach to the position and Sensabaugh provided that.
With question marks surrounding Barry Church's recovery from injury, Matt Johnson's inexperience and very little else in the mix, the Cowboys are really facing a crossroads at this position. Another year of Sensabaugh wouldn't have been a bad thing. Not only would you know what you are getting, but it could've helped bring along Johnson at a better pace.
Safety will be a position to keep an eye on until some more answers come into focus. It could either be the Cowboys' biggest weakness or their most pleasant surprise.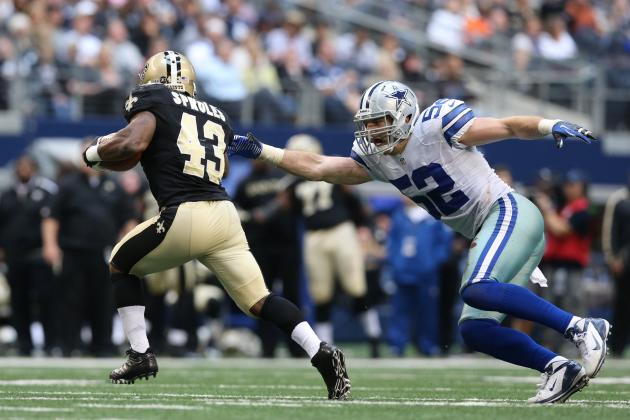 USA TODAY Sports

Before you laugh, just remember that this was a free agent the Cowboys pursued last season for depth purposes and to hedge against the inexperience of Bruce Carter. And after one season the Cowboys gave up on the 27-year-old linebacker and ultimately lost him to the New York Giants.
Connor suffered through some injuries last season, but when healthy, he performed well in the absence of his old college teammate Sean Lee. Ultimately, Connor became a salary cap victim, and the Cowboys will now have to look for depth at linebacker despite the addition of Justin Durant and the return of Ernie Sims.
Connor was a tough competitor and parts of his game did resemble Lee's throwback style of play. He finished his lone season in Dallas with 56 tackles, but in the end the return of Sims combined with his cap figure wasn't enough to keep him around.
Connor's unwillingness to reduce his salary sealed his fate.
But his departure leaves little depth behind Lee, and with the Cowboys heading into a crucial season, this is troubling to me. Connor wasn't destined to be the next Dick Butkus, but his best football is still in front of him.
The Cowboys will get to see him twice a year to see what they let go.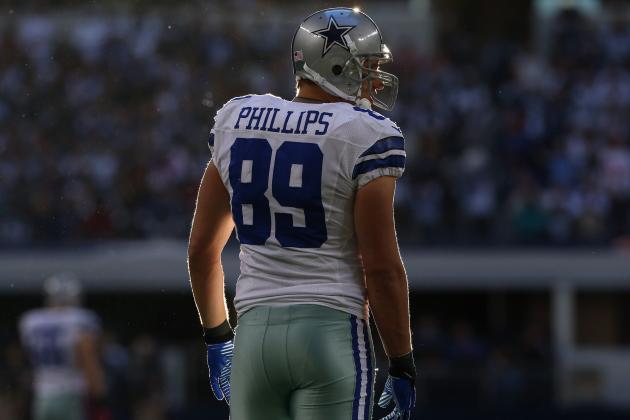 Ronald Martinez/Getty Images

Phillips, a player who once showed immense promise, is now property of the San Diego Chargers. Destined to sit third on the depth chart this season behind incumbent Jason Witten and James Hanna, Phillips left and is now looking to make his mark in the NFL in a new setting.
Some will simply view Phillips' departure as a transactional blip, but having him around would've been a great insurance policy in the event Hanna falls short in his new role. Phillips missed the 2010 season with a torn ACL, but there was still hope that he could emerge alongside Witten in more two-tight end sets.
He finished his career in Dallas with 30 catches, 218 yards and two touchdowns, but sometimes I get the feeling that the Cowboys just never could figure out how to develop Phillips or Martellus Bennett for that matter. That's why letting walk a 25-year-old tight end who's been in the system for four years might cause this franchise to miss him in some ways.
In my estimation, losing Phillips' versatility will hurt the Cowboys more than having to replace his production as a receiver. Phillips was a solid blocking tight end with good hands who also played fullback in some formations. That made him worth keeping around a little longer but, unfortunately, the salary cap disagreed.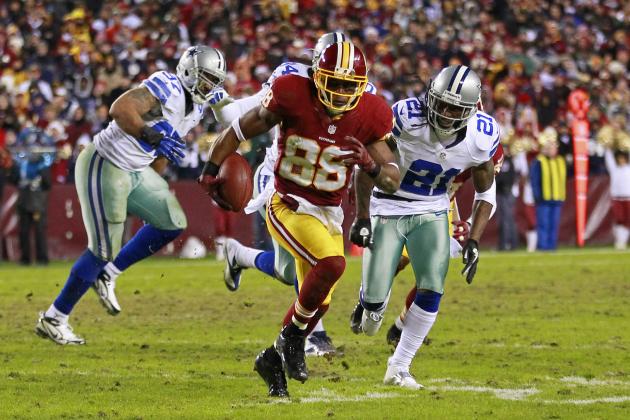 Geoff Burke-USA TODAY Sports

Mike Jenkins was a long shot to be on the Cowboys' 2012 roster after much trade speculation, but he managed to last the season.
Unfortunately, 2013 will be different. Although he has yet to find a new home in free agency, I feel that his departure, along with that of Felix Jones, leaves a stain on Dallas' 2008 draft.
I know there are only so many resources to go around in the secondary, but something tells me that Orlando Scandrick will struggle at times, and the depth at the cornerback position will be tested. Jenkins should've been the recipient of Scandrick's contract extension, and now that Jenkins is healthier, he might just regain his old form.
The Cowboys haven't lost a ton in free agency or in cap casualties, but Jenkins' departure could be damaging, especially if depth becomes a concern. An enormous amount of pressure now falls on the shoulders of Sterling Moore and Scandrick, who's looking to have a bounce-back season.
It's hard to say whether cornerback will be on the radar this offseason, but my guess is that the Cowboys will go the bargain-basement route for additional depth.
Right now that doesn't sound to appealing to me, but what options do the Cowboys really have?
Scoff at the notion but the Cowboys will miss Jenkins.