5 Big Football Nations That Could Miss the 2014 World Cup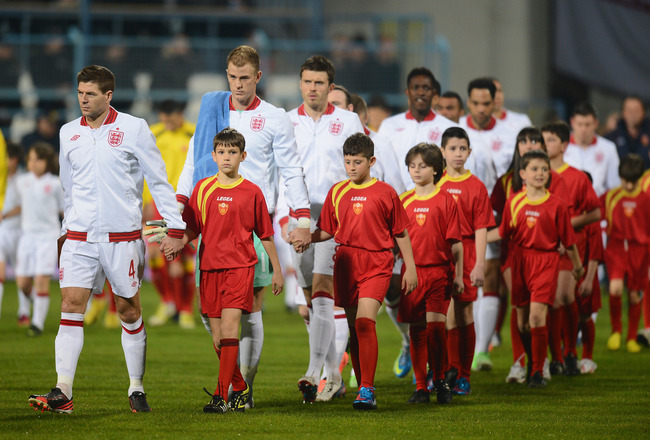 Mike Hewitt/Getty Images
The nature of World Cup qualifying means that there are always a number of high-profile casualties when the tournament proper rolls around.
Russia and Egypt, for example, were both expected to be among the dark horses in South Africa three years ago, but neither ended up getting out of its qualification competitions.
In 2002, The Netherlands were a notable absentee, and the 1994 World Cup was played without both England and France.
Already it looks as though a handful of teams that have contended in previous World Cups will struggle mightily to participate in the next one.
The following five slides reveal which nations these are, and when the first ball is kicked in Brazil less than 15 months from now, it's highly likely at least one of them won't be there.
Portugal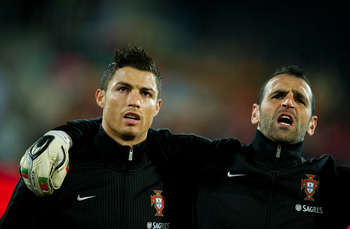 Jasper Juinen/Getty Images
The situation: third in UEFA Group F after six rounds, level on points with second-place Israel but behind on goal difference.
Portugal have historically made hard work of qualifying for major tournaments and are often required to go through the playoffs in order to punch their ticket. This World Cup cycle has been no exception.
A loss away to Russia in October was followed by successive draws to Northern Ireland and Israel, and while the schedule eases up for them from here, they're still a point back of group leaders Russia, who have two games in hand.
Cristiano Ronaldo, who carried the team on his shoulders at Euro 2012, has yet to really make a meaningful contribution in qualifying, and for this team to win its playoff—should it be required—that will certainly have to change.
Ghana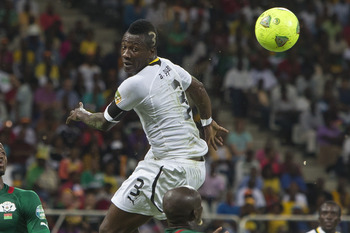 Gallo Images/Getty Images
The situation: second in CAF Group D, one point behind Zambia with three matches to play.
In a way, you feel sorry for Ghana, as well as many of the other teams struggling to qualify out of Africa.
Cup of Nations tournaments in back-to-back years was a ridiculous idea, and the glut of fixtures those qualification campaigns required meant that the World Cup cycle was always going to be expedited. Because of that, we'll likely see some surprising participants emerge from this region ahead of Brazil 2014.
Only one team from each of the continent's 10 groups will progress to the next round, which is a home-and-away playoff. Ghana are playing catch-up with group leaders Zambia, and with their remaining head-to-head not until September, we'll likely have to wait until then for a clearer picture.
What has the Black Stars—quarterfinalists in 2010—in this predicament is a 1-0 loss suffered away to then-African champions Zambia in June 2012.
Mexico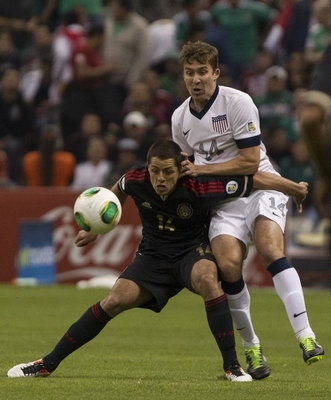 Miguel Tovar/Getty Images
The situation: fifth in CONCACAF's hexagonal section, a point back of each Costa Rica, Honduras and the United States.
It's very nearly time to push the panic button.
With Gold Cup and Olympic titles under their belt coming into the six-team mini-tournament nicknamed "The Hex," Mexico were not only expected to top the table but contend for all the marbles at the 2014 World Cup as well.
Both may still end up happening, but there's a hole to dig out of first.
Following Tuesday's scoreless draw at home to the United States, Mexico have now failed to find the back of the net in each of their last two matches at the Azteca, and their quest for a first win in The Hex will take them to Panama City for an encounter with the table-toppers in June.
Mexico are up against it, but they still have the quality to turn this thing around. It's also worth pointing out that at this stage of World Cup qualifying four years ago they had only a single win and were fourth in the standings.
Uruguay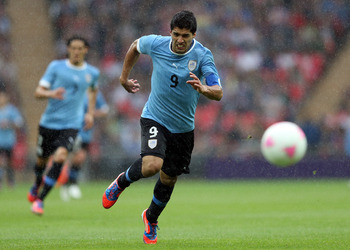 Julian Finney/Getty Images
The situation: sixth in CONMEBOL qualifying with 13 points from 11 rounds—two back of Chile and the final automatic berth and six back of third-place Colombia.
They were the Cinderella team of the 2010 World Cup (a certain hand-ball incident notwithstanding) and then annihilated Paraguay in the final of the 2011 Copa America. In other words, Uruguay were never supposed to have struggled this mightily in qualifying.
There are several problems with manager Oscar Tabarez's outfit, but the most serious one is in defense. No team in CONMEBOL has conceded as many goals as Uruguay during this World Cup cycle, and since their 4-0 destruction of Chile in November 2011, they have gone eight matches without keeping a clean sheet.
They've also been dropping points against teams they desperately need to beat. Their 1-1 draw at home to Paraguay last Saturday was a major slip-up, but even that result paled in comparison with their 2-0 loss in Chile four days later that culminated in Luis Suarez punching Gonzalo Jara.
Suarez, who has eight goals in qualifying, will miss Uruguay's vital match away to Venezuela in June for an accumulation of yellow cards, but if he is handed a further ban for his behaviour in Santiago, his side will be in even deeper trouble.
England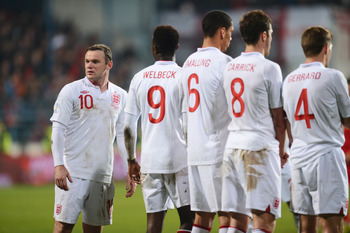 Mike Hewitt/Getty Images
The situation: second in UEFA Group H, two points back of Montenegro after six rounds.
England will host Moldova in September, but from there their final three matches will be against Ukraine, Montenegro and Poland. You can see the problem.
Even on paper the Three Lions are very much second-best to a strong Montenegro side in this group, and with their schedule about to get even more difficult, it would seem as though they are locked into a playoff spot, provided they don't allow Ukraine or Poland to make up ground.
Now, a playoff, in and of itself, isn't the end of the world. It's merely one more bump in the road en route to Brazil. But this is England, and a tie against one of Croatia, Portugal, France or even Greece would almost certainly be one they couldn't win.
There's just something about this team that tells you when the chips are down, they'll be found wanting.
Keep Reading