Petr Cech: 3 Reasons He Would Be Perfect for Arsenal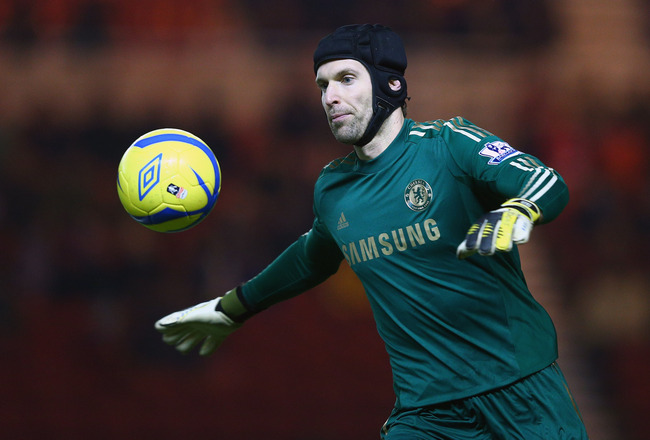 Clive Mason/Getty Images
Arsenal's goalkeeping problem, which recently looked to be solved for the next decade, does not look quite so easy to fix at the moment.
During Wojciech Szczesny's first real spell of admitted poor form during his time as the Gunners' first-choice goalkeeper, he has been benched for compatriot Lukasz Fabianski, forced to apologize for his father's outlandish accusations toward Arsene Wenger (via BBC Sport) amid transfer rumors.
Fabianski is not a long-term solution: He would have left the Emirates last summer if he was not injured and will look for first-team football again this year as he enters his prime years.
That means Arsenal will have to sign a quality goalkeeper to compete with Szczesny for the starting spot,and maybe even push him out of it for a while.
Here's why Petr Cech should be that man.
He Might Not Cost Market Price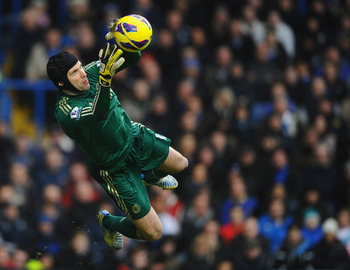 Laurence Griffiths/Getty Images
Roman Abramovich is a very antsy owner. He constantly looks to change Chelsea's structure, most notably hiring and firing managers at will.
Until recently, there was no reason for him to think about making a move at goalkeeper, but one young man is beginning to make his presence felt.
Thibaut Courtois.
The elegantly named Belgian international was signed at just 19 years old two years ago and has spent that time putting in stunning performances for Atletico Madrid.
Given the starting job as a teenager immediately after replacing David de Gea, he amazingly leads La Liga in goals conceded and clean sheets, according to NBC Sports.
Chelsea won't be able to ignore a prodigious talent like Courtois for much longer. Cech turns 31 in May and would be provided extra incentive to seek new pastures if the Blues fail to qualify for the Champions League—an unlikely but real possibility.
Experience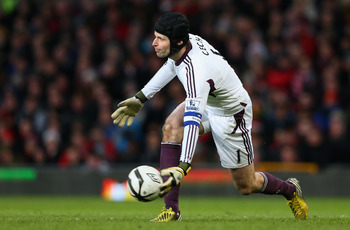 Alex Livesey/Getty Images
Any 30-year-old goalkeeper (going on 31 in Cech's case) who has consistently started through the years will have a much deeper reservoir of experience than Szczesny, who is only 22—a baby in the goalkeeping world.
Manning Arsenal's net is an extremely pressure-filled job at all times, as Szczesny has seen in several high-profile fixtures during his short career. Often he has risen to the challenge, but he has also shown himself capable of rash decisions on occasion.
In that sense, he is the antithesis of Petr Cech.
In his almost nine years with Chelsea, Cech has shown himself to be one of the most consistent goalkeepers in the Premier League and less prone to stupid mistakes than many others in his echelon. Arsenal fans will be afforded a sense of security they have long lacked in their goalkeepers if they see Cech between the sticks.
Competition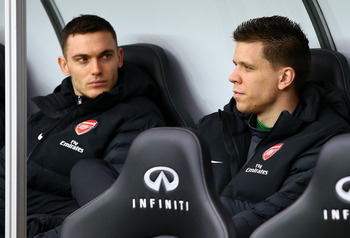 Jan Kruger/Getty Images
Signing any decent, experienced backup goalkeeper will provide Szczesny with the mentoring and advice he needs to take his game to a higher level.
What it will not do, however, is light the fire under him that sorely needs to be ignited.
Far too often at Arsenal during the last couple seasons, certain players' places in the team have been far too assured.
Until recently, for example, Thomas Vermaelen had been started during almost every game due to his status as captain, despite committing several defensive errors unbecoming of a professional footballer.
Szczesny had this status, too, but Lukasz Fabianski has completely changed the status quo within two games. Think of the impact, then, that Petr Cech would have upon his arrival at the training ground.
If Szczesny is not up to the challenge, Arsenal would know whether he is truly fit for the job.
Keep Reading

Arsenal: Like this team?